Much of the standard college education in supply chain management revolves around the big players. A typical bachelor's degree in supply chain management will be chock full of courses such as:
And the practical work in those courses will reflect the needs and concerns of big business. You'll be taught how to interface with the legal department when handling procurement negotiations and risk management… as if every company has a legal department. You'll discuss the challenges of managing logistics hubs in a national distribution system… problems that small businesses only wish they could have.
The education you get through a standard SCM degree may not be exactly what you need to perform effective supply chain management in a small business.
The trend continues in the experiential learning that most degrees offer. Guest lecturers and speakers will tend to come from big corporations with big supply chain departments. Your internship options will most often be at the kind of big business that has room to manage a few extra bodies.
Small businesses aren't just big businesses in a smaller office space. Things just work differently. You can't just go out and get a degree aimed at big corporate logistics and expect the lessons to automatically downscale to small business concerns.
But you can plan your degree or certificate training to maximize your skills for effective supply chain management in a small business.
Small Business Supply Chain Management Doesn't Get Enough Recognition in the Logistics Community
Not everyone is looking for a high-stress, high-volume supply chain management position in the Fortune 500. Small businesses have a supply chain, too. And some of the challenges they take on and the tools they use take as much skill and knowledge as anything the big boys do.
People often forget how big small business really is.
Most U.S. businesses are small businesses, as defined by the Small Business Administration (SBA)… and most Americans work for small businesses.
Even certain segments of the logistics industry are heavy on the small business side. According to the Census Bureau, as of 2017, small businesses accounted for over half of all Truck Transportation industry revenue.
This fact may become apparent as you start looking for jobs after graduating with a supply chain management degree. According to 2022 data from the SBA, two out of every three new positions created in the American economy between 1996 and 2021 were at a small business. While we think of the big, faceless corporations as offering the preponderance of jobs in the country, the reality is that your first job out of college may very well be at a small business.
Effective Supply Chain Management in Small Businesses Is More Critical Than Ever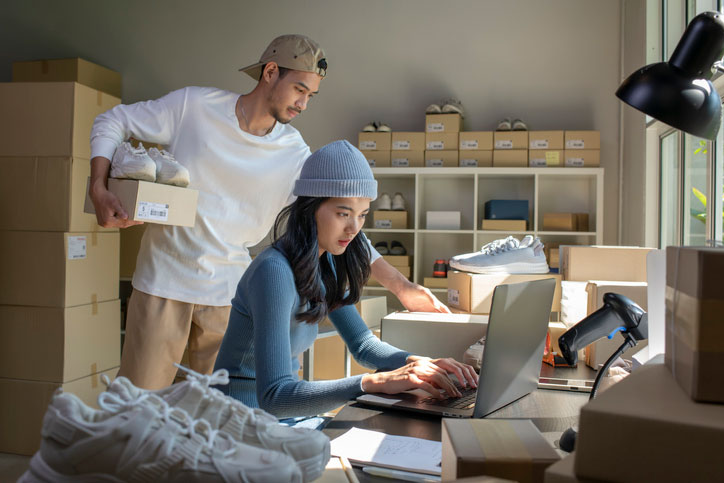 If you land one of those positions, you'll learn very quickly that small doesn't mean easy.
Also in 2022, the New York Times reported that in the wake of pandemic-induced supply chain disruptions, many small businesses elected to take management back in-house. While it had been easy to outsource the nuts and bolts to overseas manufacturers and shippers, snarls in production and delivery put many American small businesses out of business.
Those that survive have taken a much greater interest, and more direct hand, in supply chain operations. Whether it's re-shoring manufacturing, developing a deeper procurement bench, or shifting the logistics cushion, it all requires a lot more supply chain expertise in-house.
Without being able to rely on the weight of mass purchasing power or global reach, the process of being effective in small business supply chain management takes different perspectives and different skills.
What Kind of Skills Do You Need to Be an Effective Small Business Supply Chain Manager?
Small business supply chain managers have the curse and the gift of seeing the whole show. In a small organization, you have unprecedented visibility into internal logistics operations. If you can't see what's going on by looking across the office, then you can talk it out with the warehouse foreman at lunch. Many a corporate vice president would kill for such immediate, on-the-ground access.
On the other hand, your responsibilities also include basically everything. There's less opportunity to delegate, and fewer resources to count on in making tough decisions.
That means small business supply chain managers must develop a range of skills and knowledge. When some new challenge comes up, they don't have the option of passing it off to some other department head, or a subordinate who works in that specialty area. You must be a generalist, but with specialized expertise in areas your business relies on most.
So, getting the right college education may well determine how effective you can be in small business supply chain management.
Finding Your Way to the Right Education Options for Small Business Supply Chain Management
A lot of supply chain managers in small businesses don't come into the profession through the usual channels. It's just as likely that a production manager or bookkeeper ends up falling backward into the role of supply chain management as demand increases and their talents become clear.
But that leaves them without some of the formal preparation that a degree program can offer. And it can make for a lot of pain on the job learning through mistakes.
It's always possible to go back to school to get those essential supply chain management foundations, of course. With the luxury of time and the right support from the business, some small business logistics staff can go on to earn an associate or bachelor's degree in supply chain management.
But that can be two to four years of full-time study. That's a tough window to carve out of a busy schedule.
So, the more natural path for small business managers already on the job might be a certificate programs in supply chain management. These are typically offered as post-bachelor's options, though entry-level undergrad certs to exist. In either case, they almost always take less than a year, and come with a much lower price tag than a conventional degree program. And since they are aimed at working professionals, you can find them online and part-time, made to match your availability.
Some certificates are about honing skills in certain supply chain specializations. If you need one of those, you'll know it. But many are exactly what the novice small business owner or manager needs: a big-picture introduction to supply chain principles and practices.
Course Options in a Conventional SCM Degree That will Prepare You to Work in Small Business Settings
Of course, if you are already in a college supply chain management degree program and want to specialize in small business, you can structure your curriculum to that purpose. You'll already get a good intro to the supply chain and logistics sequence. But you can also bone up on classes that will better prepare you with the kind of general business environment knowledge any small business leader needs, and how it all intersects with supply chain considerations:
An even more common and useful way to build that knowledge is by pursuing a more general degree but with a specialization in supply chain management. A program like a BS in Business Administration or a Bachelor of Business Administration have all the general business management theory and knowledge every small business owner needs. They often come with specialized options in supply chain management that will add in key SCM training as well.
Supply chain managers at businesses of all sizes will apply similar critical-thinking and analytical skills to basics such as: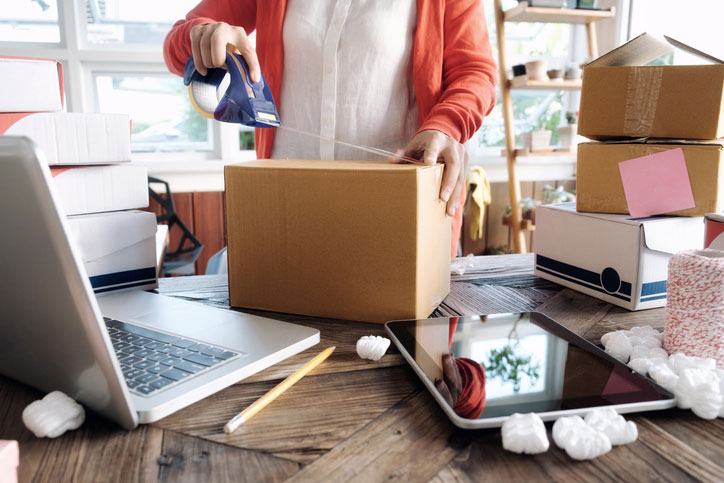 It's always a good idea to pick colleges that have close relationships with the industry you are aiming to build a career in. That can extend to small businesses, as well, despite their diversity. A school that has a dedicated small business development center or professors with a reputation for conducting research with small businesses can be a gold mine for your practical expertise.
Small business supply chain managers need an education that teaches them to play to their advantages. That sweeping ability to take in the whole scope of the operation is one. Agility is another. Small businesses can switch suppliers on a dime, try out new techniques or products for a week, or rearrange their entire inventory over the course of a long weekend.
Sometimes this runs counter to the careful planning and systematic methods taught in many supply chain degree programs. Angling toward a school that embraces innovation and fast-paced adjustments may be the solution.
Small businesses come with their own headaches, but they also offer their own opportunities. Your skills may be recognized more rapidly, and small wins may have a much more appreciable impact. If everything goes your way, with the right education behind you, you might even turn your small business into a big one.