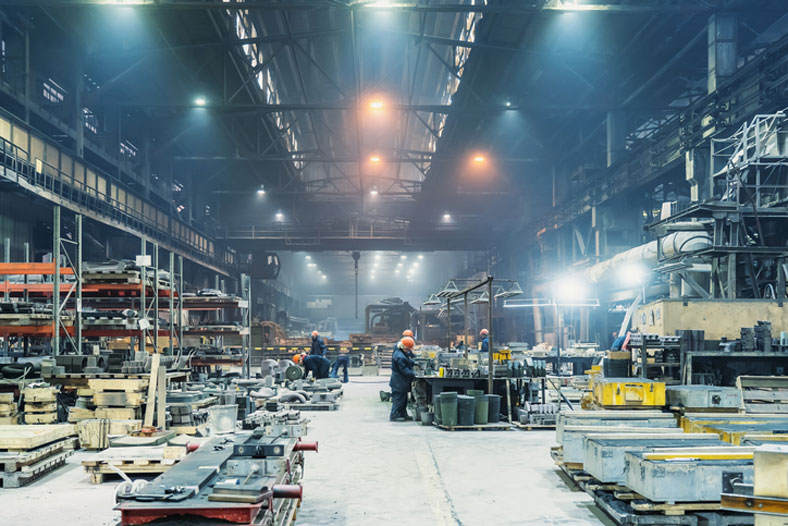 Every company, non-profit organization, or government agency has something it does in order to function. It's their reason to exist—the product or service they provide. The core functions for any of them involve performing the work that fills a need in the market.
Whether that's cranking out new EVs on an assembly line or handling municipal garbage collection, the operations that make a business happen are fueled by supply chains.
Everyone who works in any company has a role supporting the core processes that create value from raw materials and labor. But at the very heart of the business are the teams that directly produce the goods, perform the services, and orchestrate everything that happens to get customers to lay down the money to keep the company in business.
Production and operations are the teams the rest of the business is based around. And supply chain management is what keeps those teams moving.
Fueling Operations Is the Point of Supply Chain Management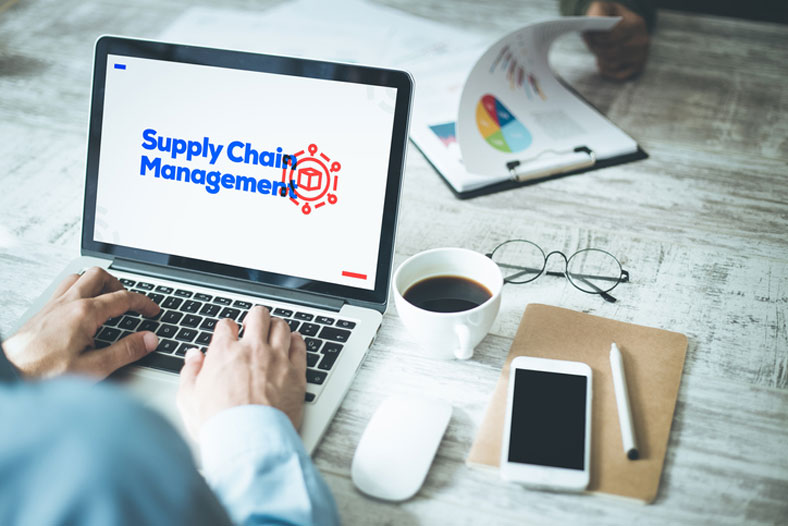 Defining Some Key Terms

Operations refer to all business functions that contribute to providing the service or product customers pay for. Operations can include both production and manufacturing. And in many businesses, it encompasses supply chain and logistics processes as well.

Production is the process of converting business inputs into outputs. This means turning any tangible (materials and components) or intangible (knowledge and talent) resource into a service or product that customers pay for. Production is a broader term that encompasses manufacturing.

Manufacturing involves taking tangible raw materials and components and creating market-ready products and merchandise.
You will find disagreement in the supply chain industry about how closely interrelated operations functions are with supply chain management.
Some companies bundle their supply chain functions into overall operations, referring to them as a single component of the business: Operations and Supply Chain Management (OSCM). Others treat the supply chain as a separate function that first feeds material or components into manufacturing or production ops before shipping finished goods out to market.
Clearly there is a lot of overlap. And where there is overlap in business, there is room for optimizing efficiency.
Supply chain operations jobs aim to hone that efficiency by aligning and integrating all aspects of internal production and operations with the sourcing, storage, and delivery processes for the materials involved.
What Does a Supply Chain and Logistics Operations Manager Do?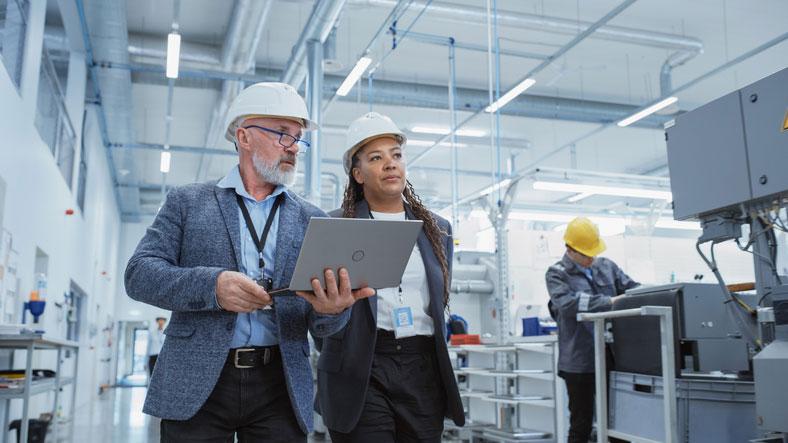 Supply chain management positions in operations and production are all about keeping the goods flowing at the right pace.
It does no good to deliver the raw materials and components to crank out 200,000 Tesla Model Ys a month if the assembly line only has the workers and capacity to build 130,000.
Someone in the organization must tie together the grand plan of customer demand, parts availability, production capacity, storage space, and profit margin to keep the business viable. That is the role of production and operations managers in supply chain management.
Rather than getting their hands dirty on the shop floor, the key function of the role is in designing processes and coordinating activities. Tasks for production and operations managers in supply chain management often include:
In short, it's the role that ties logistics and operations together to create value.
Looking At Degree Options in Supply Chain Operations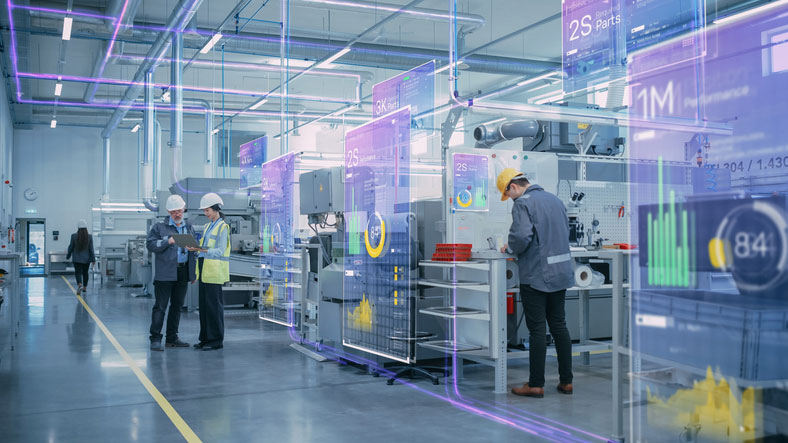 That connection between logistics and production is an important one… important enough that there are specialized college degrees to prepare you for those jobs.
In general, for entry level positions, this field doesn't require a lot of specialization, however. So, it's rare to find a dedicated, two-year associate program focused on supply chain operations and production. Instead, it's more common to see degrees on one path or the other, like an Associate of Applied Science in Supply Chain Management or an Associate in Operations Management. There are, however, a handful of programs like the Associate of Science in Supply Chain Management Operations that cover both areas.
At the four-year level, you find a lot more options that put production and operations together with supply chain training. Those include degrees like the Bachelor of Science in Manufacturing and Supply Chain Management or the Bachelor of Science in Supply Chain and Operations Management.
That trend continues at the level of graduate studies. With more advanced coursework and an opportunity to focus on the most serious challenges in the field, degrees like the Master of Manufacturing Management offer specific coursework in manufacturing and supply chain integration. The MS in Supply Chain and Operations Management works similarly for operations.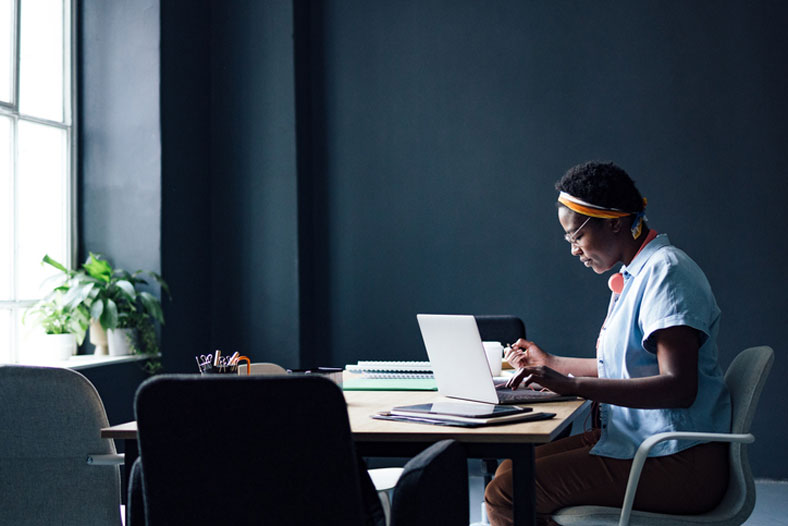 Because these kinds of operations are really the core of the business, it's also a focus area available in many Master of Business Administration (MBA) programs. These degrees combine conventional managerial skills and knowledge with advanced supply chain and operations studies. An MBA Concentration in Operations and Supply Chain Management gives you the toolset to lead large teams and develop overall business strategies to support supply chain and operations.
At the top end of the educational scale, doctoral programs offer in-depth research and study. A PhD in Operations Management can take five years, but puts you in a position to break new ground in teaching or investigating operations management and theory. A three-to-four-year DBA in Supply Chain, Operations, and Technology delivers a more practical focus, preparing you for work in major corporations or big-name consultancies.
Graduate studies at both master's and doctoral levels are the most expensive operations and supply chain degrees, coming in at an average of $19,750 per year.
For individuals who are already experts in supply chain management overall, there are faster and less expensive educational options offered as post-bachelor's certificates. An Operations Management Certificate can build your ops-specific skillset for new roles or a promotion. Options like a Graduate Certificate in Supply Chain and Operations offer a broader overview, suited to people who have earned a degree in another field but want to hone their ability to oversee supply chain and operations as well.
Professional Certifications Put a Stamp of Approval on Your Operations Skills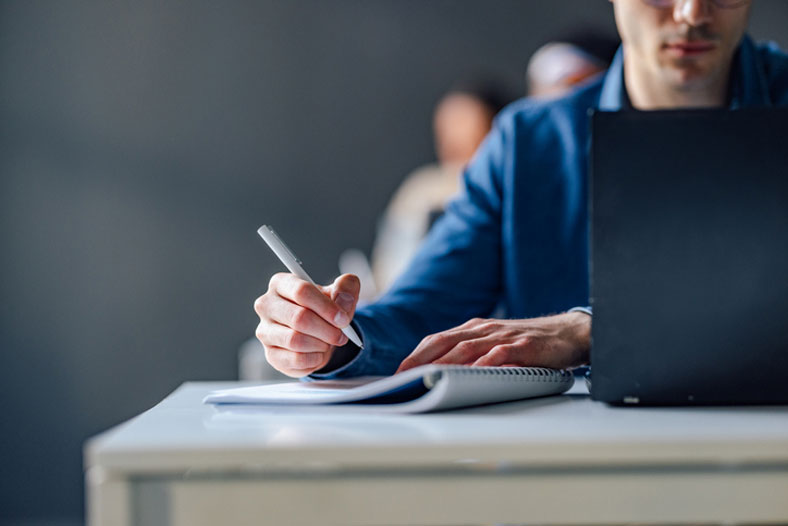 Certificates and degrees are important for building your knowledge and skills. But it's professional certifications that tell employers and coworkers that you have truly mastered those skills in action.
Offered by independent certification bodies, they test your knowledge, validate your educational attainment, and sometimes check your experiences and references.
Professional supply chain certifications in production and operations tend to be engineering based, which doesn't always fit the supply chain operations role. Supply chain certifications, like the popular ASCM CSCP (Certified Supply Chain Professional) or the ISM® CPSM® (Certified Professional in Supply Management®) tend to be more big picture. They can add value to operations specialists, but extend out into sourcing, logistics, and strategy, which may be outside of your focus.
Instead, the big deal certs for operations managers in SCM are often those that aren't specific to either options or supply chain management. The Project Management Institute's PMP (Project Management Professional) ® covers all sorts of process management and people-handling skills and tools useful in operations.
And the Six Sigma process improvement certification validates skills in process improvement in production and operations across industries and roles.
Supply Chain Management Coursework That Goes to the Heart of Corporate Operations and Production Needs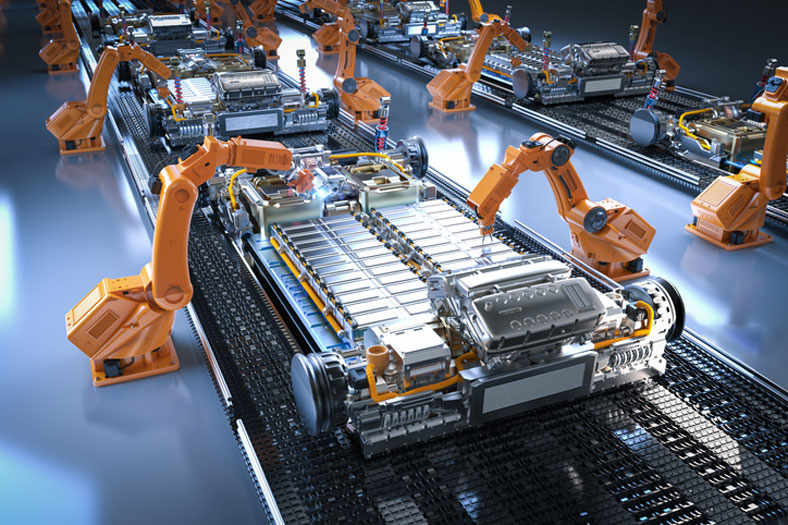 Although production and operations is a specialty within supply chain management, most SCM degrees that focus on it offer the same essential core courses and skills as any other supply chain management program:
They tend to offer more general business and operations management instruction than other SCM degrees, though. You need a strong core of communications, leadership, strategic planning, and administrative skills to get the job done in production ops.
Operations is also where the crossover between business and engineering is most intense. A supply chain operations manager will often be looking at the details of how products are made. They need to understand machinery and production processes.
Real-World Experience, Research, and General Education Courses Are on the Menu Depending on Degree Level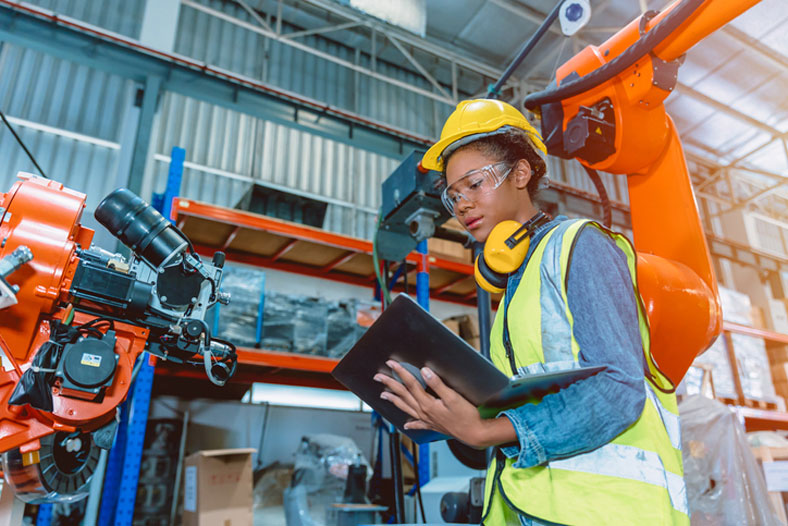 These degrees also lean heavily on experiential learning. You're likely to find internship opportunities at almost every level. These take you out onto factory floors and into production offices, seeing real-world impacts of decisions made by operations managers. They tie together the theory from your coursework with the practical needs of corporations—essential for honing skills as a supply chain ops manager.
Of course, although the subject matter is similar, all these classes will cover different ground based on the level of your degree. More advanced studies will go into greater depth and offer you the opportunity for more research and exploration.
At the bachelor's and associate levels, they will be more general. Additionally, you will get a wide range of liberal arts coursework that is designed to foster communications, creativity, and problem-solving skills to a level expected by businesses today.
Online Degrees Keep Costs Low and Flexibility High in Supply Chain Management Operations Education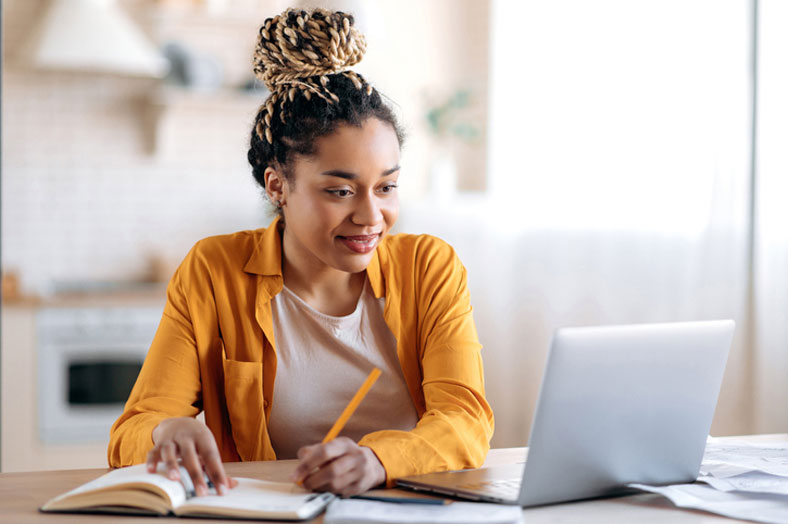 Earning your degree in supply chain management for production and operations is a big deal. Depending on the level of study, it can take five or more years and cost around $20,000 per year on average according to the National Center for Education Statistics.
To keep those costs on the low side, and minimize disruption to your life and career, online degree options are on the table.
Exploring Job Opportunities in Production and Operations in Supply Chain Management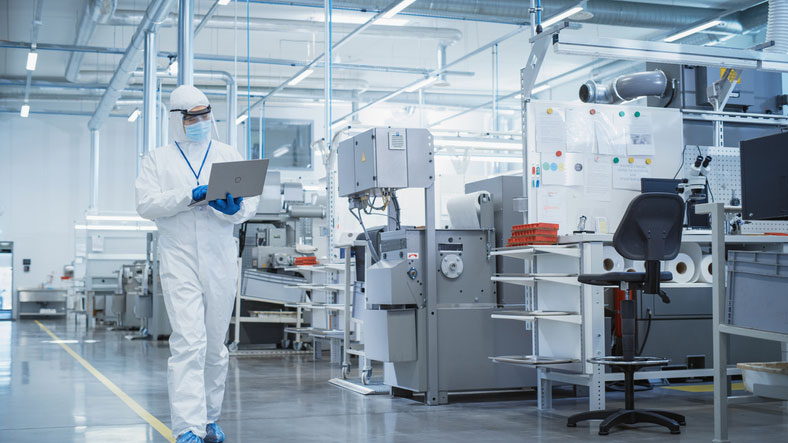 Production and operations jobs exist in every industry all over the country. There's no shortage of opportunities… the biggest difficulty might be narrowing them down.
That's because supply chain careers in operations can come with a wide range of job titles. A very brief list can include:
Of course, these may have very different levels of responsibility and actual working environments… a plastics company manufacturing manager could spend most of their day out on the hot and busy factory floor checking for product defects and ensuring stock levels support output goals, while a VP for ops might spend the morning on a conference call, take a lunch meeting at a restaurant downtown, and then be on a jet for a board meeting halfway across the country.
There's also a lot of differences in these jobs from industry to industry. That hot factory floor could be a carefully climate-controlled Class 10 HEPA-filtered clean room if you are working in a sensitive field like computer chip production.
Operations and Supply Chain Management Salary
The Bureau of Labor Statistics tracks salaries and employment levels for different categories of American jobs. For such a broad range of responsibilities as supply chain managers in production and operations, though, there's no single clear position title to look at.
Instead, salaries for SCM operations managers are likely to fall into one of two different buckets:
The first is Logisticians, who made an average of $77,520 for 2022. This category can include managers and specialists directly involved in the production process. They may have direct responsibilities or some low-level supervisory functions in entry-level operations management positions.
General and Operations Managers cover the bulk of the jobs in production and operations for supply chain management. These are the management-level roles that directly supervise, plan, and assess the work of logisticians and other personnel. The average salary for this category came to $98,100 in 2022. But it's also a bucket that contains many jobs outside of supply chain management, so that number very well could be diluted.
With hands-on experience in the core functions of a business, operations managers are strong candidates to move up the ranks into positions of overall corporate leadership.
That role can also include more senior executives, the vice presidents and chief operations officers who call all the shots in a supply chain organization. The top ten percent of positions in General and Operations Managers came in with salaries over $221,270.
These aren't positions where you will ever question whether you accomplished anything after a day on the job. On top of generous salary levels, keeping the company in business is a great source of job satisfaction.
2022 US Bureau of Labor Statistics salary and employment figures for Logisticians and General and Operations Managers reflect national data, not school-specific information. Conditions in your area may vary. Data accessed July 2023.