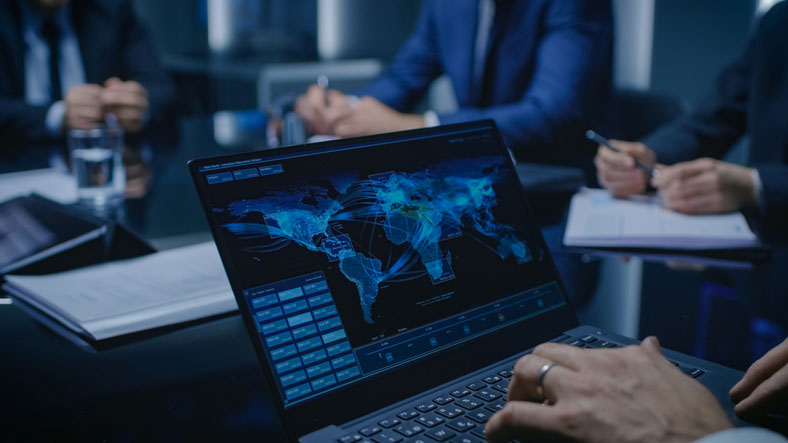 A Master of Business Administration, or MBA, is the all-purpose, unquestioned mark of elite education in the business world. Whether you're only looking at American companies or on a global scale, good luck finding a CEO (Chief Executive Officer) of any significant corporation who doesn't have one.
For that matter, the C-suite itself is typically dominated by MBA grads. No other degree offers the kind of all-purpose, intensive business education complete with management and leadership skills that it takes to step into the Fortune 500.
According to Fortune magazine, 75 percent of the chief executives of organizations on its Top 500 list hold MBA degrees.
In a world where those businesses are all reliant on efficient and effective supply chains, it's no wonder that the business administration world has turned more and more attention toward the profession of supply chain management. And the result of that attention has been an explosion of supply chain management MBA concentrations.
An MBA in Logistics and Supply Chain Management is a Match Made in Corporate Heaven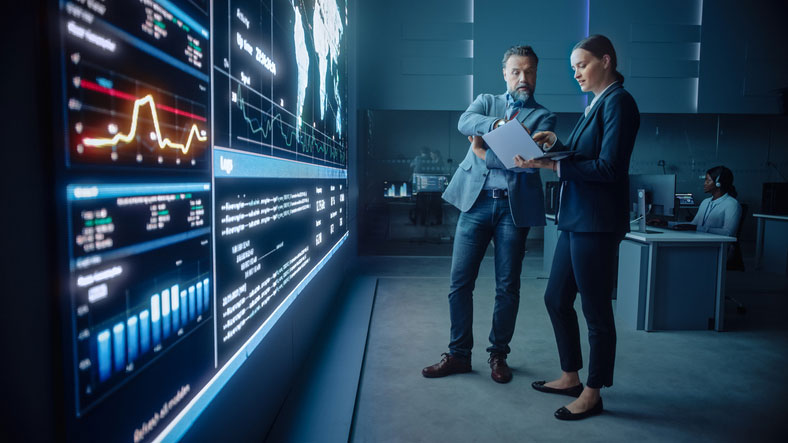 What happens when you marry one of the most in-demand business degrees to a field that is increasingly recognized as critical to business performance?
You get an MBA in Supply Chain Management.
From the business side comes all the elite skills in finance, accounting, HR, and strategic planning functions that business leaders need.
On the logistics side, you get a big picture view of how products are stored, moved, and delivered through a global web of transport and warehousing. You develop familiarity with the ordering and distribution systems that provide information on needs and status. And you'll find friction points in different transport systems, whether it's international customs regulations or the fluctuating price of bunker fuel.
Pinpointing the major difference these degrees offer over a standard MS in Supply Chain Management, or a standard MBA, comes with considering the supply chain's role in business more holistically. It's about finding the synergies between supply chain operations and general business activities.
That can mean looking beyond the typical horizon of logistics work and into strategic and macroeconomic factors. It means considering big-picture environmental and social impacts of transportation and storage. It means tying corporate trends back to supply and production realities.
In short, it means developing the skillset that more and more organizations are going to need for the 21st Century.,
What Kind of Supply Chain Management MBA Degrees Are Available?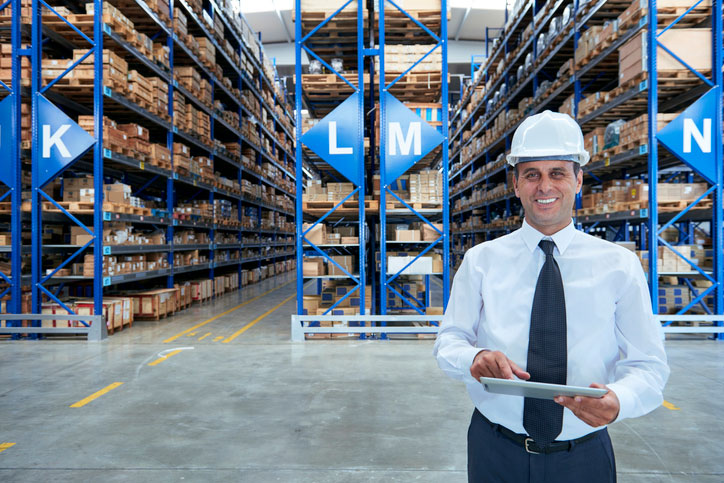 As the crown jewel of business degrees, the Master of Business Administration is available in many different specialization areas. Supply chain management and logistics MBAs are only one of many.
Every business school makes choices about what specialties and focus areas they offer with their MBA. They also choose what kind of emphasis they want to put on the business angle versus the supply chain management angle.
ESG Concerns Are One Reason an MBA in Supply Chain Management Makes Sense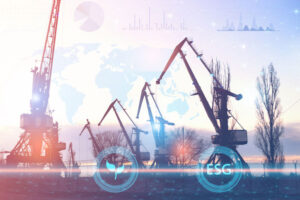 One of the big picture issues that an MBA in Supply Chain Management has to take on is the increasing role of ESG in corporate decisions.
Environmental, Social, and Governance considerations don't have a lot to do with efficiencies in shipping and storage, at least at the logistics-management level. But they have a lot to do with corporate valuations and regulatory compliance. That's why they are right in the wheelhouse of MBA grads with supply chain management training.
Transportation of goods is a hotspot of environmental concern. While globalized supply chains have brought down consumer pricing and increased choices, they burn more fossil fuels and generate more pollution than local sourcing.
Storage can impact sensitive environments or require large amounts of energy, making it a concern for environmentalists, as well.
And with many supply chains extending into countries where labor and environmental protections are not as broad as the U.S., corporate management is always sensitive to scandals and backlash from unscrupulous suppliers.
A supply chain manager with the ESG guidance that is common in MBA programs today has the sensitivity and the skill to look for landmines along supply routes. They are equipped to help their corporation deliver responsible goods and services in a century that demands greater accountability.
Supply chain management is itself a concentration on the solid foundation of a standard MBA curriculum. But even so, many schools put their own stamp of expertise on the degree with different focus areas. So, you'll find plenty of Master of Business Administration in Supply Chain Management degrees available. But there are also many MBA in Logistics and Supply Chain Management programs, and others that deliver more exotic concentration like an MBA in International Trade and Logistics.
For supply chain managers with interests in big, global logistics considerations, there are a whole raft of MBA in Global Supply Chain Management degrees on offer today.
The typical MBA program takes about two years to complete. But because many people interested in these degrees are already managers in the field, you'll find plenty of part-time options available.
There are also formats such as the Executive MBA in Supply Chain Management designed for mid-career professionals with plenty of business education and experience, which can be completed in a single year. Also known as accelerated MBA degrees, these typically have a tightly scripted, cohort-based curriculum. They may require intensive on-site classes, even if they are otherwise primarily online.
Finding the Perfect Business School for Your MBA in Supply Chain Management Studies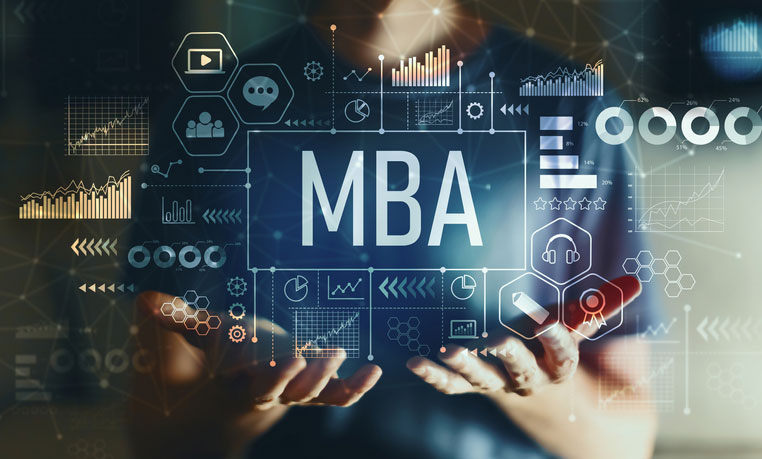 The MBA is considered a prestige program at just about every school that offers one. The graduates with that degree are going to represent the best and brightest that come through the door. The best professors and the most resources are devoted to them.
That intensive competition can make it tough to choose the best program for earning your SCM MBA. With every school pitching their A-game, you'll need to really dive into the details to see which one offers the best fit for your logistics career.
For the most part, evaluating MBA programs is like looking into any kind of graduate education. You're going to want to take a careful look at what the school offers in terms of:
But there are also some specific aspects of supply chain management MBA programs that you'll want to give extra consideration. Indeed, much of the reason that MBA programs are seen as being so valuable in business in the first place rests on what they offer students in:
Major Industry Connections
A basic, two-year associate in supply chain management gives you the bare minimum to get in the door with entry-level logistics positions. Split between general education and specific coursework in warehousing, tracking, shipping systems, and essential business coursework, you can use an associate degree as a springboard to a four-year degree or to get on-the-ground experience in the field.
Academic Resources and Research Opportunities
A basic, two-year associate in supply chain management gives you the bare minimum to get in the door with entry-level logistics positions. Split between general education and specific coursework in warehousing, tracking, shipping systems, and essential business coursework, you can use an associate degree as a springboard to a four-year degree or to get on-the-ground experience in the field.
A Reputation for Excellence in Business Education
A basic, two-year associate in supply chain management gives you the bare minimum to get in the door with entry-level logistics positions. Split between general education and specific coursework in warehousing, tracking, shipping systems, and essential business coursework, you can use an associate degree as a springboard to a four-year degree or to get on-the-ground experience in the field.
A Good MBA Is Never Inexpensive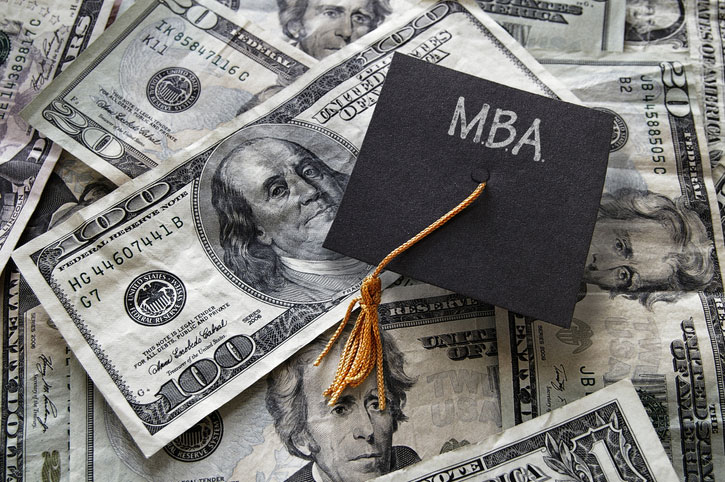 One thing about earning a degree from a first-rate business school, though, is that you are dealing with people who know how to price a product. With an in-demand, elite degree program on the line, don't expect any decent MBA to come cheap.
According to 2022 data from the National Center for Education Statistics (NCES), the average annual cost, in tuition and fees, for graduate studies at a public school is $12,410. For private schools, it's $26,597.
But an MBA isn't the typical graduate degree. While NCES no longer tracks the exact costs for degrees by field of study, they have determined cumulative student loan balances for select fields through 2016. For the MBA, that number was $66,300.
As you'll see, MBA in supply chain management jobs can also pay top dollar. But be prepared for some sticker shock on your way there!
Must-Have Specialty Accreditations for an MBA in Supply Chain Management Program
MBAs are offered exclusively by business schools. And business schools are subject to stringent standards laid out by the business community, judged by the rigorous specialty accreditation processes of three different organizations:
While other kinds of supply chain management master's programs may or may not hold a specialty accreditation, for an MBA in supply chain management, it's a practical necessity. With those three letters on your resume, the question of where you earned them will be next. And any business school taken seriously by employers will have a specialty accreditor offering their stamp of approval.
With close ties to both the business and academic world, each of those accrediting agencies knows what they are looking for in a first-rate business education. With both paperwork reviews and on-site visits, they ensure your MBA in supply management has all the essential academic ingredients to accelerate your career.
Should Your Choose an Online MBA in Supply Chain Management?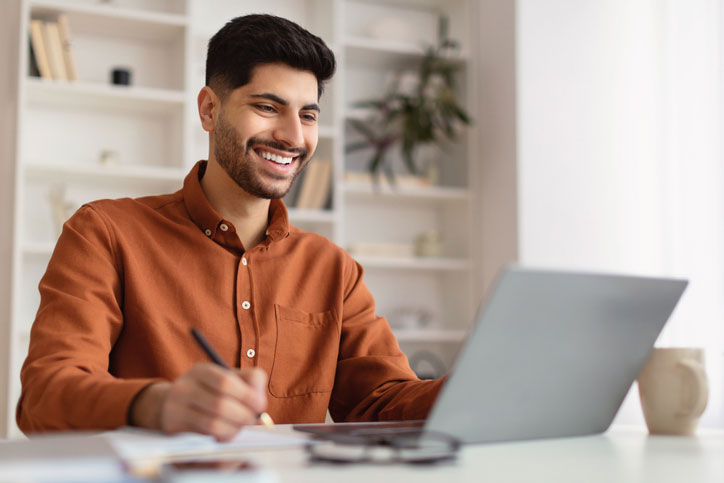 Online degrees are becoming more common in supply chain management and business administration. So, naturally, you're going to find plenty of MBA in supply chain management online degree options.
You'll want to consider them carefully for the same reasons as people in other fields are jumping into them. You'll find:
Those advantages can help a fresh high-school graduate just getting started in an associate program without a lot of extra time or money, or a mid-career executive who is still holding down an important position while eking out a graduate degree in their spare time.
With the same advanced information technology connecting you to your instructors and classmates as it ties together global supply chains, your education will equal any traditional degree program. And by the time you jump back into a logistics job, you'll have mastered the tools for making those supply chains tick.
Understanding The Coursework Involved in Supply Chain Management MBA Programs
You are making a choice when you pursue an MBA in supply chain management to split your studies between the advanced business management training of a standard MBA and a specialized supply chain master's program.
That's a combination that has some real potential. But it also means leaving a few things on the table from both fields. You won't have the same depth of instruction in logistics and supply chain subjects, or in strictly business subjects either.
Every school handles that balance a little bit differently. So, you can find some that lean more into business leadership training, while others offer a broader and more in-depth set of coursework in supply chain subjects.
You'll find that every MBA program offers a strong set of core courses in subjects like:
They offer strong and standard preparation for all types of business leadership roles. That means a broad overview of every facet of operations and management, as well as how all those elements of a business fit together.
Added to that are specialized classes in logistics and supply chain management.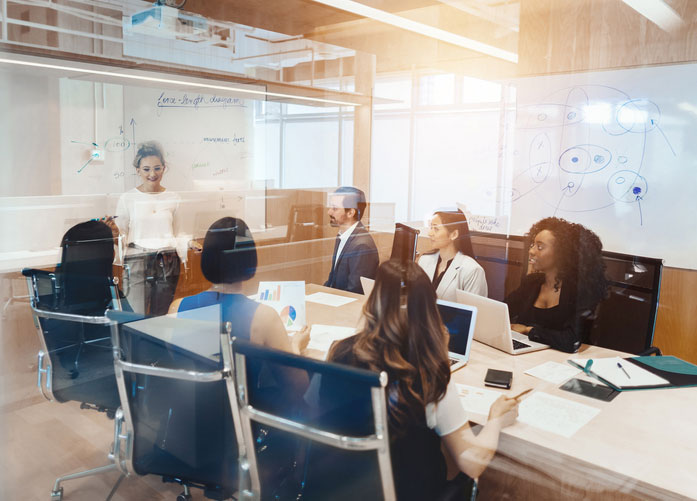 These are not as standardized as the management coursework. Each school puts together their supply chain training in their own way. One consistent pattern is that your logistics classes will tie back to the managerial foundation of the MBA.
But you'll build on top of that foundation with classes in subjects like:
While many administrators deal in operations, few have as much directly riding on them as supply chain managers. These classes get into the gritty reality of supply chain operations, covering methods, models, and strategies for handling production, procurement, scheduling, quality management, and transportation processes.
Quantitative Analyses and Decision Science
All MBA grads cover some ground in quantitative analysis. Supply chain management often requires rapid analysis and on-the-spot decision making with the data available. So, to hone those skills, you will dive into decision modeling with various software tools, uses of game theory, simulation, and decision science to make the best possible calls.
Optimizing storage and processing of inputs is part of supply chain management, and it doesn't get covered in sufficient detail in most core MBA classes. So specific studies in logistics up your game in estimating storage needs, reviewing inventory systems, and dealing with capacity and throughput issues in your supply system.
Rounding Out Your Supply Chain Management MBA With the Right Elective Courses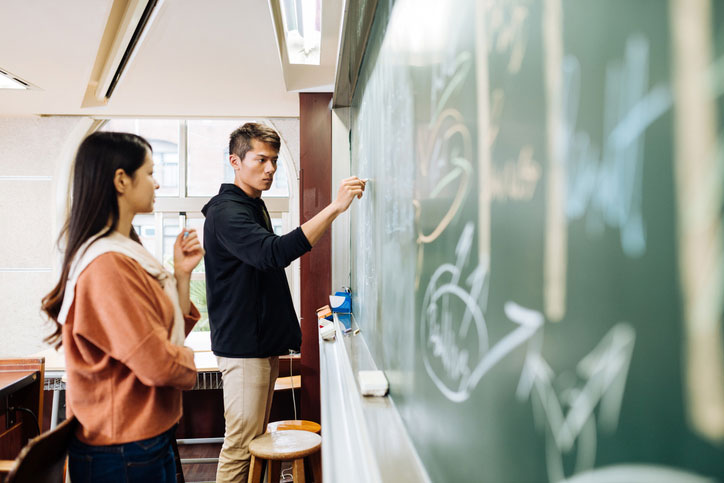 Even with the extensive and broad required courses that come with a supply chain MBA, you'll find room for a few different elective options. Even though they might amount to only a few credits in a much larger program, they can still be some of the most important training you get.
First-rate business schools have electives in almost any imaginable niche of business and supply chain management.
In an MBA in logistics and supply chain management, though, you will want to build a more comprehensive education in SCM. That can come through courses like:
You can use electives to hone your expertise in the specific niche you have picked for your career.
Using Internship and Project Opportunities to Build Practical Supply Chain Experience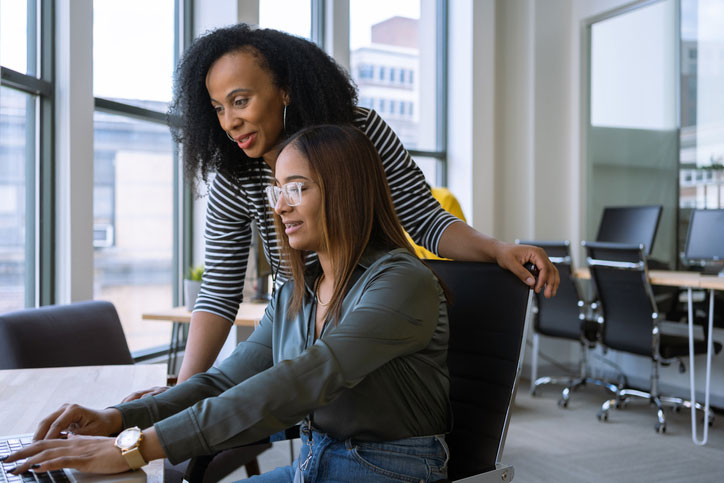 MBA programs are partly renowned because of their emphasis on real-world expertise. Although much of your coursework will deal with theory and the latest research in the field, it's part of an applied degree.
Part of putting that theory into action comes through internship placements or other practical experiential learning.
An internship puts you on the team with an existing supply chain organization.
You'll see the practical applications of your theoretical studies and learn how to bring academic solutions to real-world problems.
In other cases, your practical experience will come through cooperative projects with leaders in the supply chain world. These may be research or optimization projects, or visits and tours to observe and learn how things are progressing in the field.
Because so many MBA students are already working managers or executives, it's not uncommon for programs to allow your practical experience to be integrated with your current work. You may execute a special project or find other ways to apply your training on the job.
An MBA Capstone Project Puts Your Knowledge to a Rigorous Final Test
Because the MBA is a practical type of degree, there is less emphasis on the traditional final project at the master's level, the thesis paper. Those papers lean heavily on original research and abstract academic analysis of business problems. They require several formal stages and a lot of writing, sometimes amounting to half your total time in a master's program.
You may still find some programs that have a thesis option, but it's increasingly common to find a capstone project as the final required piece of your degree.
MBA capstones usually revolve around some major question of strategy, used to apply all the various topics you have learned about in one overarching plan dealing with a real-world scenario. You'll go top-down, viewing supply chain issues from the perspective of overall business plans and objectives. The entire business environment will be taken into account, and you'll undertake practical research to get the lay of the land.
Top Jobs in Many Industries Go to Graduates with an MBA in Supply Chain Management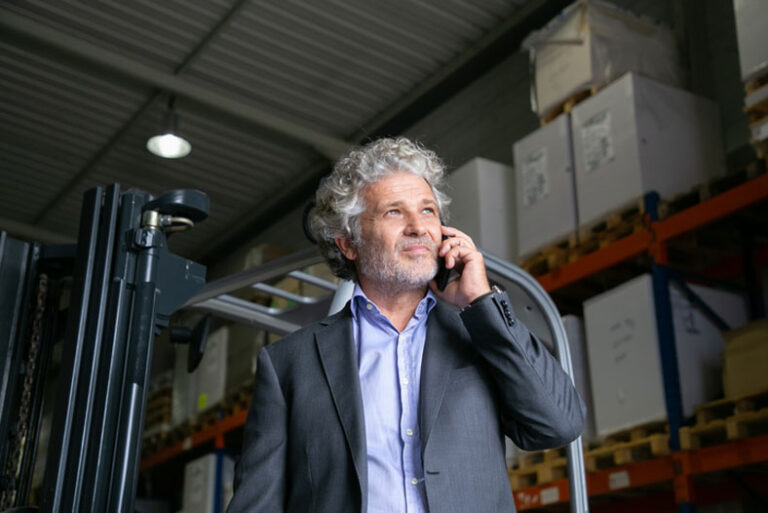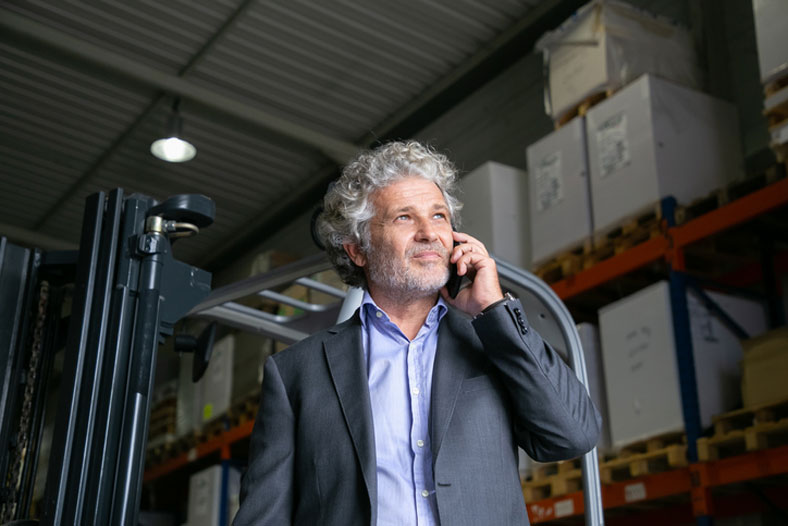 MBA graduates have a bright future in pretty much every niche in every industry. It's the degree that the American business world recognizes as building the right leadership skills, the best analytical talent, and the deepest state of knowledge available among college graduates today. So, it's the folks with MBAs who rise to the top jobs.
In the supply chain world, that means heading up supply chain organizations, running big transportation or procurement divisions, or taking charge of major analytical programs. With a broader perspective on business and logistics than the typical master's grad in supply chain studies, you can be counted on to make decisions that support the entire organization.
Taking a Supply Chain Career All the Way to the Top of The World's Most Valuable Corporation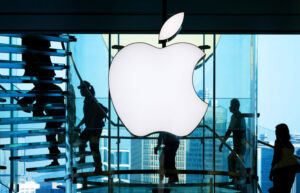 Long-time observers of Apple Computer were skeptical in 2011 that the company could ever find a real replacement for visionary leader Steve Jobs as he battled, and ultimately died from, cancer.
The interim replacement for Jobs was a soft-spoken executive named Tim Cook. Cook had none of the fire and daring that Jobs had brought to the industry. What he did have was an MBA and a long career in logistics and operations.
Cook was hired as Senior Vice President for Operations in 1998. He and Jobs proved to be the right combination to revive the magic of the ailing Apple. Together they took the company from $6 billion in revenue to over $100 billion in 2011.
The question was how the logistics guy would do without the visionary.
Under Cook's guidance, Apple became the first company ever to hit the $3 trillion mark in valuation. As of 2023, it had become the most valuable corporation in the world, a half-trillion above the nearest competitor… long-time rival Microsoft.
Cook's innate understanding of supply chain efficiencies was key to that success, while the leadership instilled through his MBA studies drove Apple to the next level of collaboration and sustainability.
That kind of education also opens doors in corporate management over and above the level of just running logistics teams. Senior supply chain managers with decades of experience to stack on top of their MBA are good candidates for senior VP positions, or even chief executive officers.
MBA in Supply Chain Management Salary Levels Can Top the Charts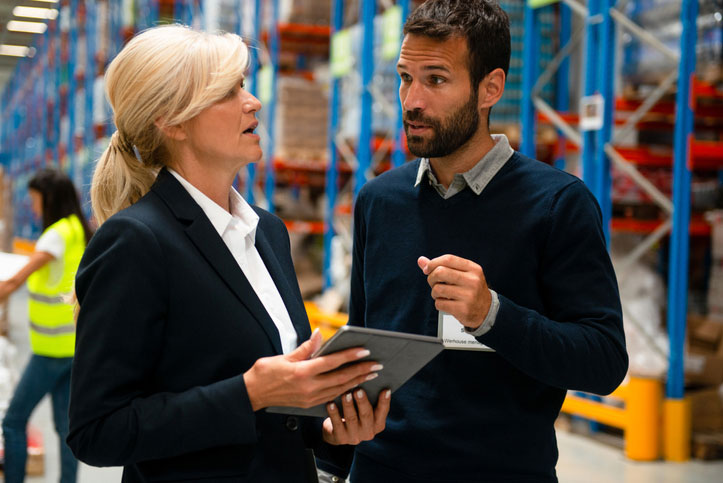 An MBA in logistics and supply chain management doesn't guarantee you a Tim Cook-level salary, but it can qualify you for some lucrative jobs in almost any industry.
You'll find most of those in the Bureau of Labor Statistics (BLS) category of Transportation, Storage, and Distribution Managers. For 2022, the median pay for those positions came to $98,560 per year.
The higher your education level and the greater your depth of experience, however, the higher the salary you can shoot for. Those in the top ten percent of the field, for example, earned more than $169,070 that same year.
Naturally, there are plenty of variations in those salaries based not just on individual qualities like education and experience, but also macro factors like the part of the country you are in and the industry you work in. There are also various specializations that may command more or less than the average salary, based on demand.
The five highest paying industries today for supply chain managers, together with their median salary levels, are:
Of course, you don't need to check your ambitions after you've earned an MBA and built up some real-world experience. Like Tim Cook, you are free to aim a lot higher than just supply and operations management.
When you start getting into more senior positions, like chief operating office, senior vice presidents, and even chief executive officer, BLS has a separate category called Top Executives to track those salaries.
For 2021, the median pay for those roles came in close to that of supply chain managers—$98,980 per year.
With the broader range of responsibilities and stiffer demands in leadership and administration, though, the top end is a lot higher. The top ten percent of top execs pull down more than $208,000 annually.
That is probably an artificially low estimate, too, since BLS stops counting at that number. And such senior positions typically come with bonuses, stock options, and other benefits that take total compensation far beyond the baseline salary.
There are no guarantees that your career will land you in such a lofty spot. But if that's the direction you are interested in heading, there are few better degrees to send you on the way than an MBA in supply chain and logistics management.
2022 US Bureau of Labor Statistics salary and employment figures for Top Executives and Transportation, Storage, and Distribution Managers reflect national data, not school-specific information. Conditions in your area may vary. Data accessed July 2023.