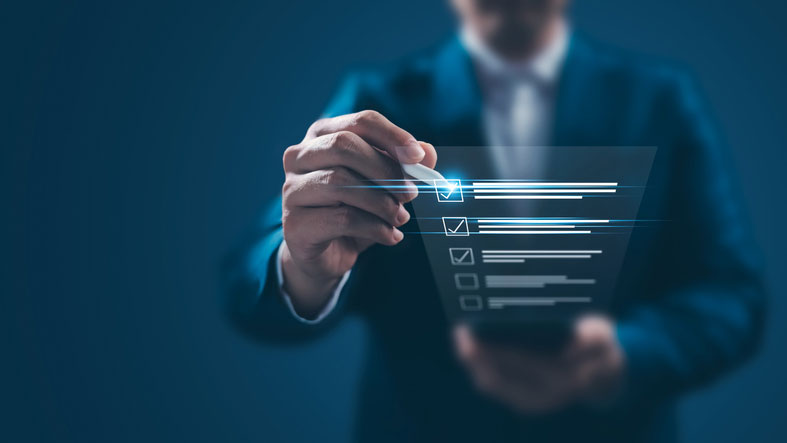 Every business needs inventory on hand. But storing more inventory than you need is expensive, and being stuck with product you can't sell is disastrous.
That's the challenge that supply chain professionals have faced since the dawn of time.
As so the efficient management of that inventory has only gotten more and more critical within the supply chain. And inventory specialists in supply chain management can be the key difference between a company becoming a raging success versus falling apart and going out of business.
Running out of inventory is bad enough. But even worse can be keeping too much around, with no place to put it and no one to buy it.
Inventory Has Evolved to Become One of the Biggest Trouble Spots in Modern Supply Chain Management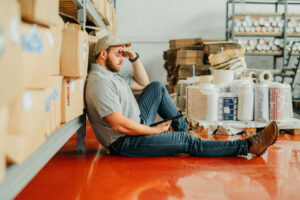 You don't have to dig very deep to see how inventory management has become such a key component in the modern supply chain. A brief comparison between two major transportation manufacturers circa 1920 and 2023 is all it takes.
Start with Ford Motor Company, in its fullest glory. A Model T contained about 1,400 parts… all of which were assembled into a complete car in about 12 hours at a single factory.
Then take a look at Boeing, in the early 21st Century. A modern 787 jet liner contains an estimated 2.3 million parts, built in seven different countries by 45 primary contractors, and takes about a month to fully assemble.
Inventory occupies a unique role in supply chain management. It's absolutely critical to have stock on hand to keep staff and machines operating. Every minute an assembly worker on that 787 doesn't have absolutely the correct item in hand for the task they are on is a wasted minute. With lead times that can verge on years, having enough inventory on hand is a core objective.
Too much inventory can equally be a problem. Looking back at that 787, Boeing stated in 2022 that it actually took more labor hours to bring a stored plane out of inventory than it did to build a new one from scratch. That's additional costs for every single unit that must go into storage in the first place, making spot-on inventory management a matter of millions of dollars. That's on top of the cost of space to store such overages.
You can see why it makes sense for companies to pay top dollar for the best trained inventory specialists!
In some industries, such as food service or technology, excess inventory is not only costly, but risks spoilage or obsolescence. It's money that must be spent, but it's constantly at risk.
That's the tight-rope that supply chain managers specializing in inventory control must walk. And it's a role where getting the right education is invaluable.
Inventory Specialists in Supply Chain Management Are Responsible for Smoothing Out the Production Flow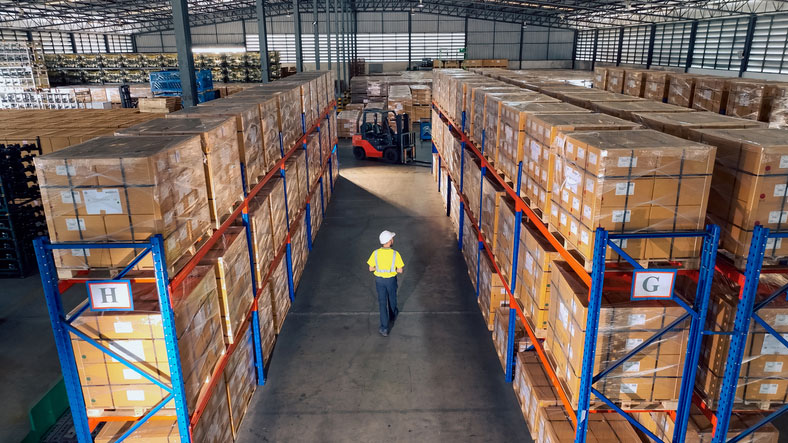 When you get right down to it, inventory is about managing piles of stuff.
Raw materials come in the door and have to go somewhere. Half-built components have to be kept close to where they are needed in later stages of manufacturing. Finished goods have to be kept in pristine condition until sold.
And somewhere, someone in the organization must have a perfect picture of how much stuff is where and how long it's likely to last. If you embrace your OCD and run a tight ship when it comes to keeping your things organized and well attended to, then inventory management may be the SCM career for you.
Inventory is a uniquely fractal aspect of supply chain management. It's important at every level of detail. That leaves a lot of room in inventory management for positions ranging from the stockroom floor all the way up to the boardroom table.
Not every industry has identical inventory management needs. But all face constraints of time, perishability, and supply that only accomplished inventory managers can handle.
What Does the Day-To-Day Work of Inventory Managers in Supply Chain Management Look Like?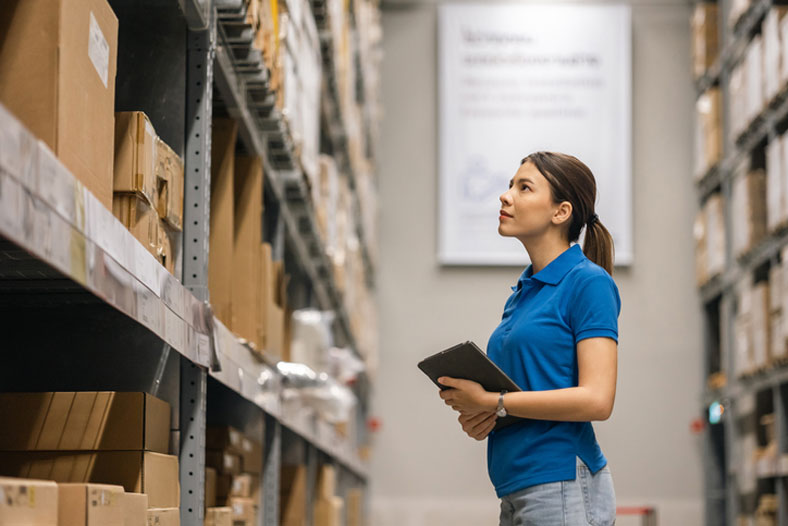 Although inventory managers are often responsible for ordering, they aren't considered procurement specialists. Although they may allocate and stock storage spaces, they aren't warehouse managers. And while they need to know what consumption and expenditure rates look like in various scenarios, they aren't really analysts.
Instead, their job crosses over all those areas and more.
On paper, inventory management in supply chains is fairly straightforward: ensure that enough stock of raw material is present to assemble products and keep enough product on hand to quickly fill orders.
But with the kind of complexity that comes with supply chains that stretch around the globe, manufacturing processes that span factories, and products that require millions of parts, that prime directive gets complicated real quick.
So, while the basic responsibilities of the inventory specialist are easy to state, the tasks required to fulfill them are more complex:
It's a job that comes with equal parts time in warehouses and office cubicles. Because of all the coordination requirements, inventory specialists spend a lot of time in meetings, on the phone, and communicating electronically with other staff.
They also need to develop a command of major inventory management methods and systems. That ties in to an understanding of ERP software, tracking technologies, and accounting methods.
Finding the Right Degree for Inventory Management in the Supply Chain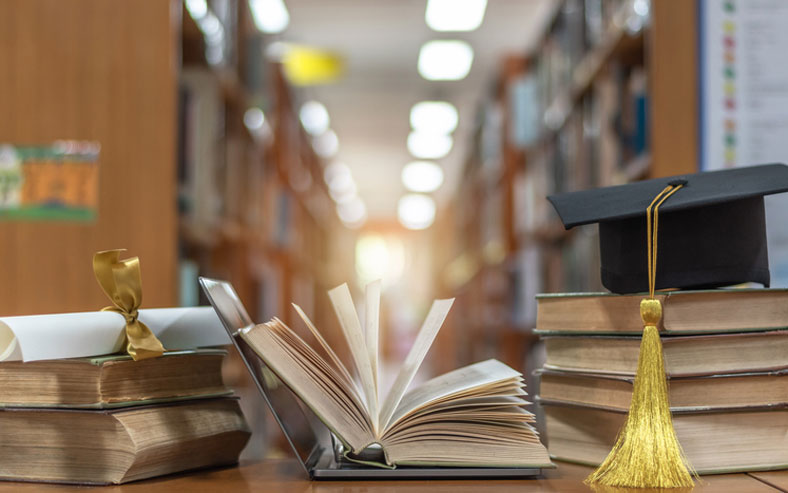 Fortunately, you can learn all these skills and even industry-specific inventory management knowledge through degree programs in supply chain management.
Because inventory management intersects with so many other elements of supply chain management, specialized degree concentrations for this field aren't particularly necessary. Instead, the robust general education in logistics and supply chain management principles you would get through a degree in SCM will cover all the basics you need for a career in inventory management.
You'll find such degrees at every level of college education:
Taking only two years and costing an average of only $7,718 in tuition and fees according to NCES (National Center for Education Statistics), this gets you in on the ground floor with both a basic knowledge of logistics and supply chain fundamentals and a solid introduction to general education and business skills.
A full four-year course of study offers more specialized and in-depth supply chain and business classes. It also comes with more extensive liberal arts coursework, designed to enhance your critical thinking, problem-solving, and communication abilities… all key pieces that employers look for in entry-level management candidates. The added capabilities come with added cost, though; the NCES average for four years at university for 2022 came to just over $69,000 in tuition and fee.
A two-to-three-year graduate program brings more advanced concepts and more nuanced analysis to your repertoire. These degrees require research and original thinking in inventory management, and are pursued by people looking for senior management positions. Programs at the graduate level cost an average of $19,749 per year.
The highly respected MBA is a graduate-level degree option that combines advanced inventory and supply chain studies with overall business administration and leadership skills. This is often a track taken by people who are aiming for the most senior jobs in supply chain organizations, with an option to jump over to broader leadership roles in time.
PhD and DBA (Doctor of Business Administration) programs are the most advanced level of studies in supply chain management. The PhD is aimed toward research and academic preparation, while the DBA is more practice oriented. Either can be specialized in inventory management through careful selection of your dissertation, research, or final capstone projects.
When you get to certificates, you'll start to see more specialized training in inventory principles and practices. A certificate program is so quick and laser-focused that there isn't room for much more. Lasting less than a year and costing a fraction of what a full degree will run you, certificates are good for a general overview of inventory practices or a specialized look at certain inventory techniques. An Inventory/Production Control Certificate, for example, focuses on production planning and material requirement and enterprise resource planning processes.
Building Your Resume Through Professional Certifications Dealing with Inventory Management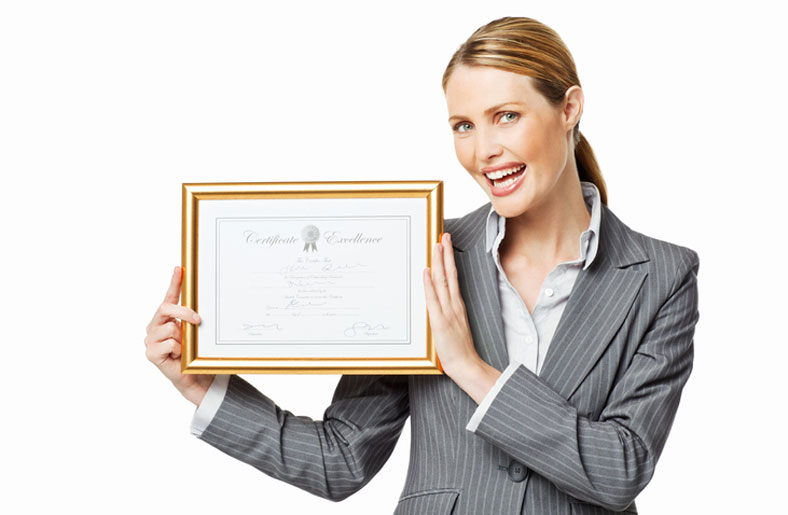 A professional supply chain management certification differs from a certificate that you earn at a college or university. Those educational certificates represent a slice of college coursework dealing with supply chain and inventory skills. Like any education, some people pick it up and run with it, while others are left in the dust.
A professional certification, on the other hand, tells associates and employers you are one of the runners. It may offer some training, but it also assesses your skills and expertise. Coming from independent third-party organizations, it's an objective validation that you can get the job done.
Professional certifications are common in supply chain circles. Many of them touch on inventory management. But the one that really focuses on inventory, and is prized in the industry, is the Association for Supply Chain Management's CPIM, or Certified in Planning and Inventory Management.
The Six Sigma Black Belt is another useful certification for many inventory managers. It primarily assesses competency in quality management and process improvement. Inventory control is a frequent focus in those efforts.
What Coursework Should You Take for a Job in Supply Chain Inventory Management?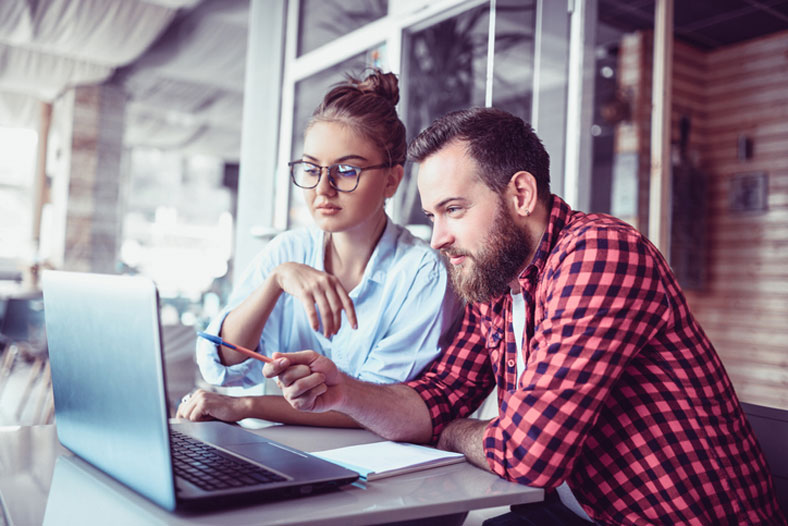 A standard supply chain management degree curriculum will already incorporate all the basics of inventory, warehousing, transportation, and procurement that an inventory specialist needs to learn. They will also offer basic coursework in:
All these classes will build up a solid base for your inventory management work. But you can also get a much deeper preparation through elective coursework in areas such as:
Education doesn't just happen in the classroom with these programs, however. At every level, you can expect internships or outside projects to add a dose of practical experience to your training. Seeing how inventory managers and specialists perform their work facing real-world challenges hones your understanding of inventory processes. And applying your theoretical knowledge to actual challenges teaches you how to take charge once you are on the job in your own inventory management position.
Should You Learn Your Inventory Management Skills in an Online Degree Program?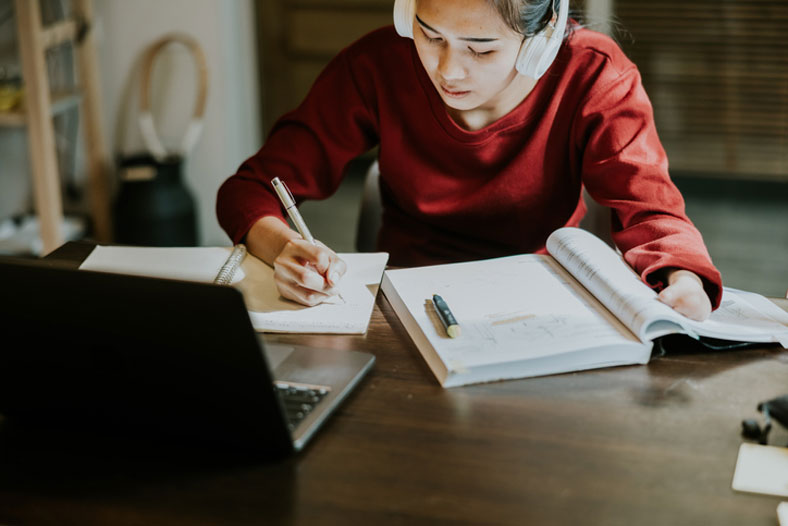 On-the-job experience is a huge plus in supply chain inventory management education. But when it comes to your academic studies, it can be better to take a virtual approach.
Many supply chain management degrees and certificates have gone entirely virtual. And it's an approach that can pay off for you both personally and professionally.
Online degrees free up your schedule and your finances by:
Positions Are Available at Every Level of Supply Chain Management in Inventory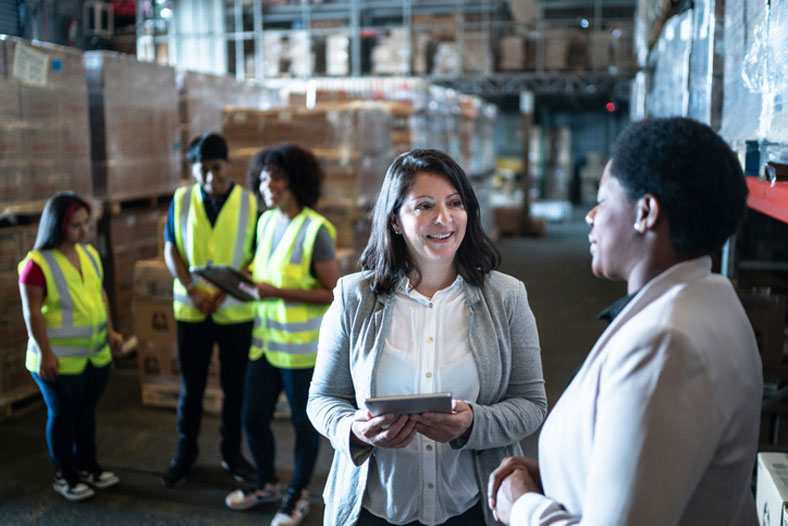 Inventory is a top-to-bottom function, so there are plenty of positions open at all levels in this field.
You can find them under titles such as:
At the top end, you'll spend more time on strategy and process development. In more entry-level jobs, you'll be implementing those strategies firsthand—entering data, scrambling around stockpiles, harassing warehouse managers for data.
Niche knowledge and attention to detail are characteristics of almost all inventory management jobs.
Of course, different industries will have different specifics involved in inventory management jobs. Food supply inventory managers may be checking heads of lettuce for signs of browning and suggesting that stores start running specials on salads. Inventory pros at high-tech manufacturers may stay busy calculating component requirements for just-in-time make-to-order devices, and communicating with procurement when obscure parts stocks get low.
What Kind of Salaries Do Supply Chain Inventory Management Professionals Earn?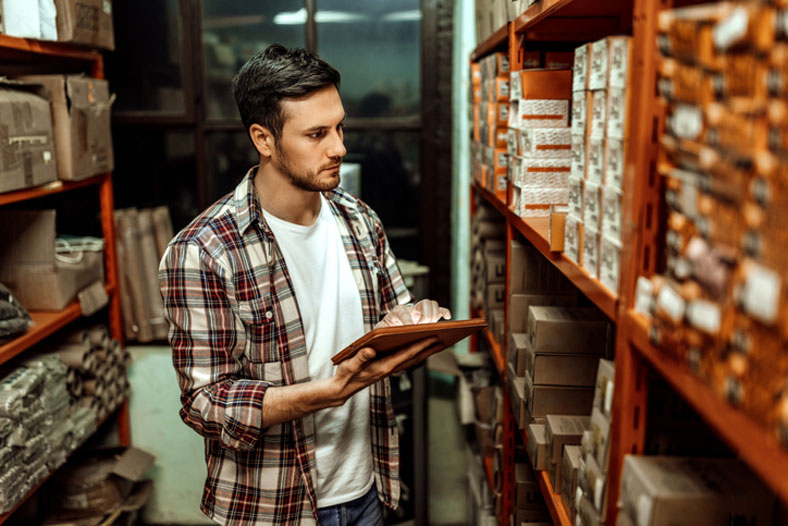 The varying demands of different industries and the wide range of responsibilities in the inventory business make for a lot of different kinds of salary expectations.
The Bureau of Labor Statistics (BLS) tracks employment and salary data for a number of different job categories that correspond to inventory management jobs. They aren't a one-to-one alignment—these groups include other types of supply chain professionals as well. So, you will find some variance between these and dedicated inventory positions, but all these numbers will be in the ballpark.
Starting off at the bottom of the pack, Shipping, Receiving, and Inventory Clerks earned a median of $37,760 per year in 2022. These positions may even be available without a degree. Otherwise, they represent an entry point into the field for individuals who hold an associate degree or certificate in inventory management.
Some Logisticians also work in inventory management. Their median salary in 2022 was $77,520, a clear step up from clerkships. The jobs are similarly hands-on, although often in roles of greater responsibility or requiring more analytical skills.
The next step up is where you will find most inventory managers classified, within the Transportation, Storage, and Distribution Managers role. Their median pay for 2022 was $98,560.
Naturally, your education level and experience will have something to do with your opportunities as well. It's not a stretch to imagine that anyone with a graduate degree and years of experience under their belt will do better than average.
For Transportation, Storage, and Distribution Managers, that could mean salaries in the top ten percent of the profession. For 2022, BLS found those jobs pulled in over $169,070.
With a new appreciation for the role of inventory in the wake of the COVID-19 pandemic and fresh geopolitical and manufacturing upheavals on the horizon, those numbers are only likely to go up. And the demand for college degrees and expertise will only be more important in smoothing out the flow of inventory through every organization.
2022 US Bureau of Labor Statistics salary and employment figures for Logisticians, Shipping, Receiving, and Inventory Clerks, and Transportation, Storage, and Distribution Managers reflect national data, not school-specific information. Conditions in your area may vary. Data accessed July 2023.