Third-party logistics, commonly abbreviated 3PL, is the practice of outsourcing logistics and supply chain management to an outside company. The term can also refer to those companies themselves. A 3PL is commonly a full-service logistics provider with global reach, but one that may specialize in specific services as well.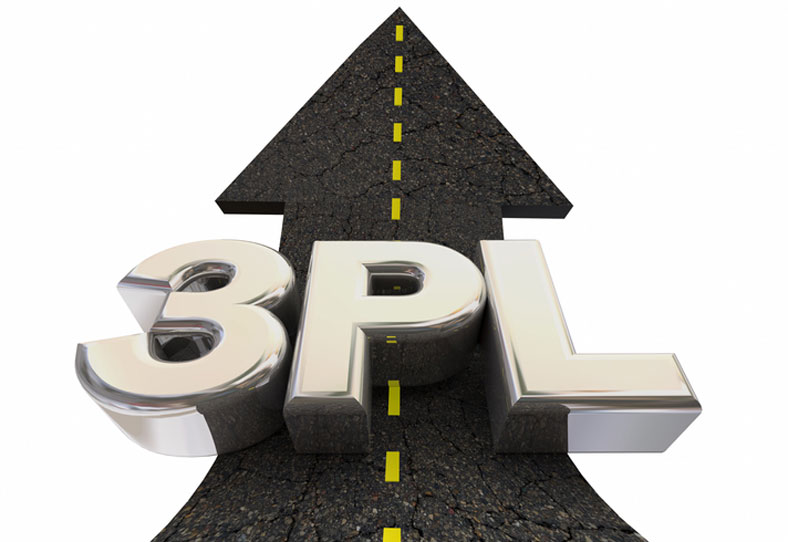 Like every other kind of specialized professional service, logistics is a field that can be outsourced. Companies that are in the business of making apparel don't want to be running a trucking business on the side. They want to focus their hiring and energy on their core competencies.
So, they turn to third-party logistics instead. Ubiquitously labeled 3PL in the supply chain world, it's the practice of using specialized service providers in warehousing, transportation, and other supply chain services instead of running them in-house.
According to a 2017 report by consultancy Armstrong & Associates, a firm that focuses on 3PL research, around 90 percent of American Fortune 500 corporations rely on third-party logistics providers. That's up from only 46 percent in 2001.
The term, and practice of third-party logistics, is so common that it even gets an official definition in the Consumer Products Safety Improvement Act of 2008 as "…a person [or corporation] who solely receives, holds, or otherwise transports a consumer product in the ordinary course of business but who does not take title to the product."
It's as good a definition as any, although the goods in general practice don't need to be consumer products. Instead, 3PL services power logistics in almost every industry, with every sort of commodity imaginable.
What Is 3PL Logistics Used For?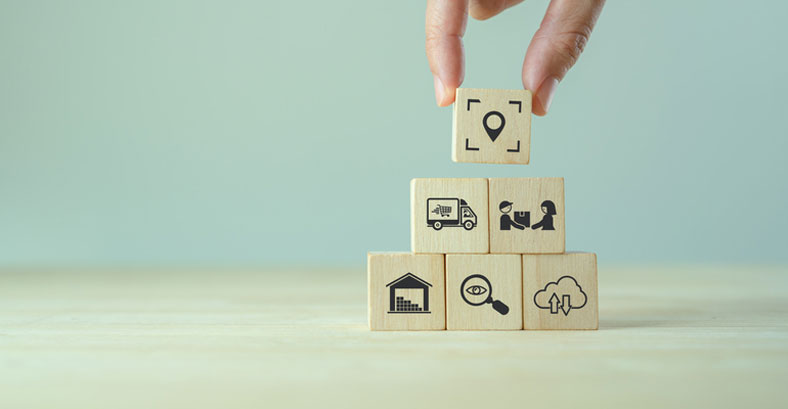 As happens in any market, supply chain providers innovate and look for niches to fill. They may offer expertise in any of the traditional areas of logistics, but they are particularly common in these areas of supply chain outsourcing:
Need 3PL warehouse space? Someone has some square footage in a building near you. It comes with an experienced 3PL warehouse manager, 3PL warehouse software, and a 3PL warehouse management system that will track and securely store goods of any type, with any requirements. Instead of owning a building and all the leaky plumbing that comes with it, customers pay flat fees and let the warehousing 3PL provider handle the headaches.
Offering different types of conveyance in all modes, a 3PL transportation provider offers flexibility to fit. From flatbeds to aircraft, a 3PL can maintain an extensive fleet with solutions that can shift to match customer requirements.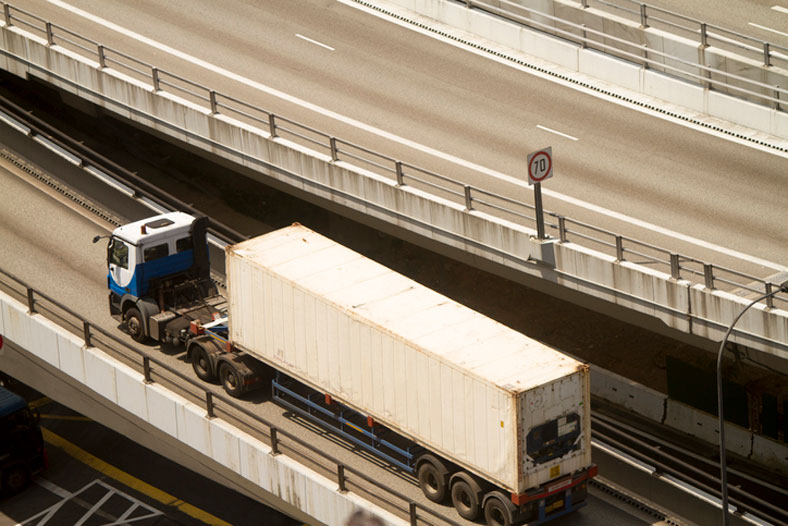 Many corporations spend a lot of time worrying about inventory levels—too much is unnecessary expenses, too little is a recipe for missed deliveries. Third party logistics companies that provide inventory management deal with the nuts and bolts of tracking, cataloging, and notifying other organizations when stock levels rise or fall. With automated systems, some services offer integrated inventory reporting that can kick off production processes without any intervention.
It's a short step from using a 3PL service to inventory and warehouse goods to allowing them to pick, pack, and ship orders directly. 3PL fulfillment turns the last stage of ordering into a black box for companies that don't need to handle the details themselves—order info is submitted, and the 3PL handles all the details of getting the right product to the right person at the right time.
3PL Providers Constantly Innovate to Offer the Right Mix of Services to the Right Industries
Of course, many 3PL providers bundle these services. They offer one-stop shopping for clients.
3PL firms exist to fit outsourcing needs in all aspects of the supply chain.
Customers can mix and match services to fit their needs. In other cases, a provider might focus on one specific kind of logistics service… transoceanic shipping, or airfreight, perhaps.
There are also 3PL companies that focus on serving specific industry sectors. A 3PL optimized for retail industry supply chain and logistics management, for example, might have experts in seasonal effects in clothing sales, offer fast, small delivery options for small in-city stores, and offer various regional storage options for different sales environments.
There's also a cascading effect from the growth of the 3PL industry. An ecosystem has developed in 3PL, meaning that businesses exist just to support other 3PL companies. There are companies that just build out 3PL WMS (Warehouse Management System) software, like 3PL Central. There are companies that handle 3PL billing services. 3PL consultancies are a big deal, too.
In short, if you can think of a logistics function, there is a specialist 3PL firm that handles it.
3PL Software Allows a Logistics Provider to Plug Right into Your Supply Chain Systems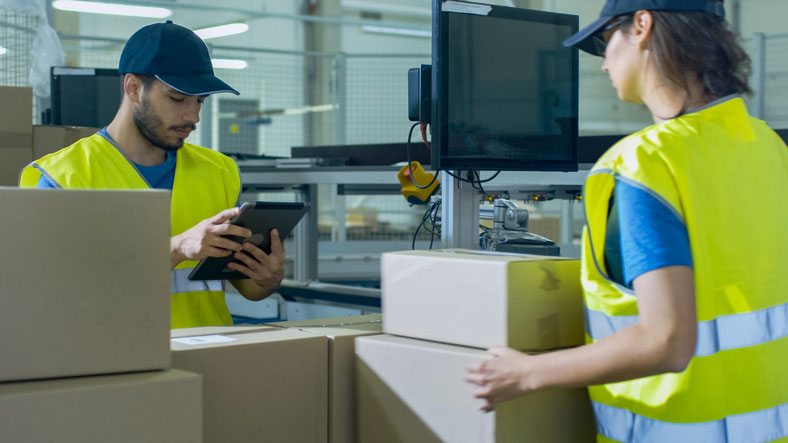 At the same time as 3PL services were dramatically expanding, so was digitization in the supply chain. The two trends have been mutually reinforcing.
Most 3PL systems today offer data interchange (EDI, or Electronic Data Interchange for 3PL) directly with customer supply chain software. That creates a two-way connection between the ordering, tracking, inventory, fulfillment, and other software systems on both sides.
Such connections reduce error rates, speed up service delivery, smooth out billing, and increase visibility through the supply chain. That combination makes 3PL more viable for more companies.
How 3PL Services Have Evolved to Serve Supply Chain Needs
Although contractors have been hauling goods around the globe for other businesspeople since orders were being scratched onto clay tablets, the modern iteration of 3PL really took off with the deregulation of the American trucking industry in the 1980s.
Companies that had previously been in the warehousing business saw an opportunity to consolidate shipping and storage services. And customers found a single supplier more convenient to deal with than separate vendors for each service.
The increasing dependence on global supply chains also fuels the growth of 3PL companies.
The demands of international shipping, customs clearance, and the economics of long-distance transportation made a 3PL solution far more attractive than in-house services. 3PL companies could hire the experts and invest in the heavy equipment and bulk transport services needed; customers could effectively rent whatever slice of that infrastructure they needed on demand.
More than that, 3PL warehousing and transport could scale to that demand. Seasonal businesses didn't have to drop a lot of money into infrastructure or teams that would sit idle most of the year. Instead, they could pay a 3PL for the boom months and save the rest of the year.
For 3PL companies, the other side of that coin is a steady revenue stream from multiple customers. They have the freedom to specialize and dedicate their resources to building the best logistics systems possible. The volume of goods flowing through their network allows them to maximize efficiency and reduce costs.
It's no wonder that 3PL has taken off.
Your Next Supply Chain Job Is Likely to Be With a 3PL Company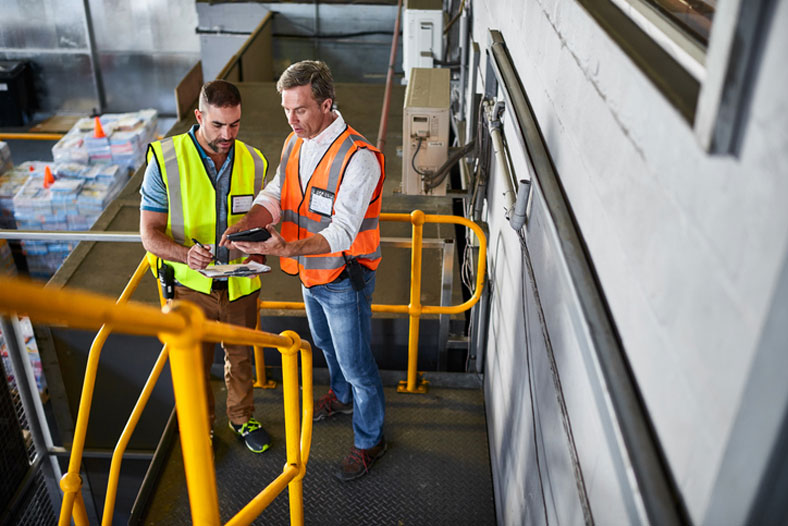 3PL logistics are so compelling from a business standpoint that the industry soaks up a big chunk of all supply chain management jobs.
The warehousing and storage and truck transportation industries, which most 3PL companies fall into, were the top two employers for transportation, storage, and distribution managers in the U.S. in 2022 according to the Bureau of Labor Statistics. So new graduates with the ink still wet on their college diplomas are likely to find demand strongest in the world of dedicated logistics providers.
Considering how specialized 3PL companies often are, degree specializations make a lot of sense for anyone trying to land those positions. An SCM degree with a focus in transportation or storage and warehousing tees up the exact sort of expertise 3PL firms are looking for. Without the sort of larger strategic perspectives required in internal SCM jobs, staff at 3PL firms have the opportunity to really focus on the mechanics of their specialty.
With more and more of the overall supply chain management business going to 3PL companies, those jobs are going to continue to be a big chunk of the openings for both new and experienced logistics pros.
2022 US Bureau of Labor Statistics salary and employment figures for Transportation, Storage, and Distribution Managers reflect national data, not school-specific information. Conditions in your area may vary. Data accessed October 2023.