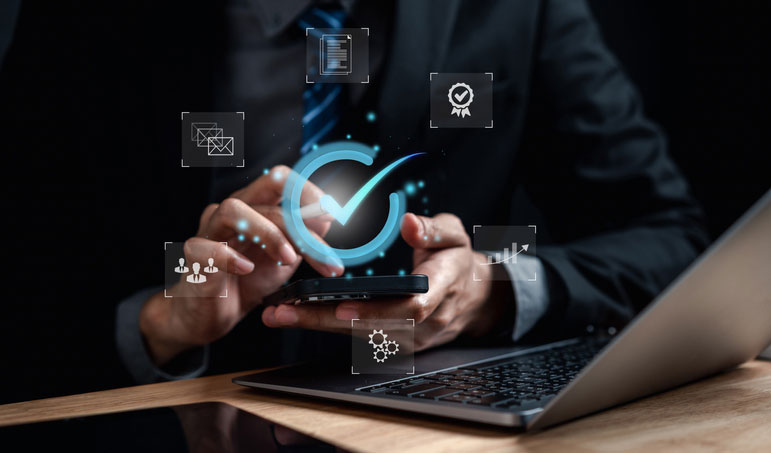 Supply chain management is a field where professional certifications carry a lot of weight.
It only makes sense. Any company depending on critical, just-in-time supplies and lightning-fast fulfillment is only going to hire the best of the best. To get it all done to spec, and without embarrassing errors, it helps to have someone who has already gone through the acid test. Experience alone doesn't cut it. A degree by itself can't prove you can handle it. Only third-party screening that takes everything into account offers the assurance employers want.
Professional certification goes a step beyond just education by providing proof that you have mastered specific types of supply chain management skills.
Professional certifications can boost both your eligibility for specific supply chain management positions, as well as your earning potential in those jobs.
In a field that is loaded with certification options, though, you'll need to look carefully before you jump into the certification pool. This guide offers you the information you need to pick the right supply chain management certs to take your career to the next level.
Professional Industry Certification Vs. Academic Certificates in Supply Chain Management
First off, it's important to understand the difference between an educational certificate and professional certification. On occasion you'll find the terms certificate and certification used interchangeably, but the precise definitions are quite different.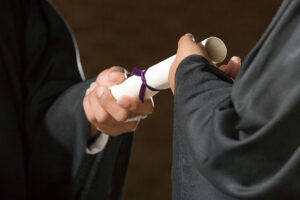 You might have already seen our page on educational certificate options. These are short college programs that involve the same kind of coursework you'd find in SCM degree programs, but without leading to a full degree. The certificate is a sort of diploma, indicating that you have taken and passed those classes, and is typically offered as a post-bachelor's or post-graduate option. It reflects the education you received during the program.
Industry certification, on the other hand, is offered through professional industry groups and associations and provides an attestation of your abilities. You can think of earning certification in a specific supply chain management skill as becoming certified in that discipline. It may also require that you take and pass certain educational courses. A certification offers some indication of your real-world performance at the tasks being certified.
For example, many certifications also have an exam requirement. Many also have experience requirements. That can include both formal education and real on-the-job performance.
Academic certificates are common in the field since many business and engineering grads going into the field simply need to take a round of SCM courses rather than earning a full degree. Certification plays a particularly important role in the supply chain world since the skills are so specialized, and holding this kind of credential helps separate the real pros from the rest of the candidate pool.
In the course of your career, it's entirely possible to end up with both.
A Different SCM Certification for Different Career Goals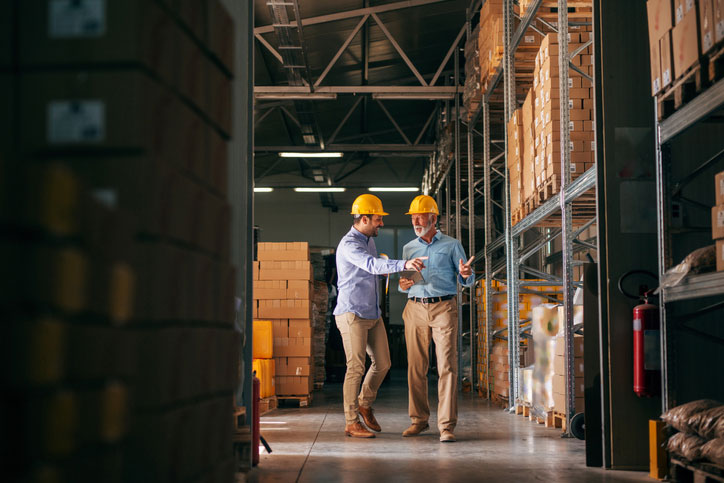 There are more certifications in supply chain management than what you'll find on this page. And more are being developed all the time. It's not a field that sits still for very long.
While the state-of-the-art today may mean a certification in cloud-based procurement technologies, tomorrow the hottest cert could be one covering blockchain-based container tracking or self-driving AI long-haul trucks.
So, it can be useful to think of professional supply chain certifications by category, as well as looking at specifics.
Certifications Even Exist for Entire Supply Chain Organizations Rather Than Individual SCM Professionals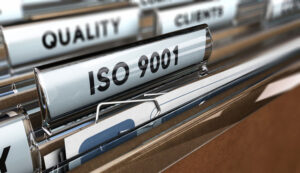 Although your focus as an individual working in supply chain management will be on the professional certifications discussed here, there is a whole separate level of certification that plays a big role in the industry, too — entire companies can earn certifications.
These are aimed at validating businesses to potential partners or investors. The right certification offers an independent stamp of approval on quality and commitment.
Some of these, like the ISO 9000 family, confirm the use of total quality management principles. Others, like the Enterprise Certification for Sustainability Standards, look at ESG principles and compliance.
Formal certification occurs through audits by verified certification agencies. It usually takes a massive internal effort to align operations, but the payoff can be worthwhile. Outside partners, investors, and even potential employees have confirmation that the company does what it says it will do.
The supply chain is a function that is both broad and deep. Certifications exist in part because of the high levels of specialization necessary in different categories of supply chain operations, from procurement to project management. But others are designed to deliver the big-picture perspective that senior executives need to have.
This means your first task will be to make sure you're checking out certifications that are in the right category for your career goals. If you're climbing the ladder in inventory management and optimization, a cert in procurement operations won't do you much good. Similarly, a senior exec may be better served by a generalist certification rather than a focused course in supplier diversity.
You'll also notice that many certifications are offered by the same handful of organizations. It's useful to check on the purpose and design of the organization offering those certifications. They often have their own logic and progression built right into the cert structure. Although you're usually free to pick and choose what certs to pursue and in what order, it can make a lot of sense to stick with the program. Since some credentials may build on one another, you may earn them in successive order and stack them.
Here we've listed the most valuable and popular professional certifications, by organization, with links back to the main certification page.
Prior to a couple of mergers, this major player in supply chain education was known as the American Production and Inventory Control Society, so you'll still see these certs sometimes labeled as APICS as well as ASCM. The base org has been offering international training in supply chain principles since 1957 and continues to be a big player in networking and certification standards. Each of the certifications has a 5-year maintenance period. Self-study, instructor-led, and corporate group classes are offered.
Certified in Planning and Inventory Management (CPIM) – CPIM focuses on internal operations in supply chains. It is a first step for many supply chain pros, covering planning, inventory management, and process improvement.
Certified Supply Chain Professional (CSCP) – A big picture cert that ensures you have critical knowledge in risk management, supply chain technologies, and essential end-to-end operations from supplier to customer. It has a global focus suitable for top-end supply chain managers.
Certified in Logistics, Transportation and Distribution (CLTD) – The CLTD is ASCM's cert focused on logistics and transportation. It deals with internal storage and inventory systems, carrier selection, negotiation, and risk management.
ISM is the oldest (founded in 1915) and one of the largest supply chain management associations. Their mission is to drive value and competitive advantage through training in best practices and building understanding within the community. The Institute is well-known even outside the industry for the economic indicators such as the Purchasing Managers Index that are published monthly and devoured by economists and traders.
Associate Professional in Supply Management™ (APSM™) – Created to offer a pathway toward the more advanced CPSM®, the APSM™ requires the same core test of basic competencies in sourcing, negotiation, and financial analysis to help beginning supply chain managers on their way to higher responsibilities. Valid for 5 years only.
Certified Professional in Supplier Diversity® (CPSD™) – This certification validates your expertise in identifying and implementing supplier diversity programs for both efficiency and risk management. Sixty hours of continuing education are required every 3 years to maintain the certification.
Certified Professional in Supply Management® (CPSM®) – At the pinnacle of ISM certs, the CPSM® covers all elements of the supply chain, from sourcing to distribution. With a depth of skill and knowledge validation into every element of the supply chain and stringent requirements, this is often considered the gold standard in general supply chain certifications. Sixty hours of continuing education are required every 3 years to maintain the certification.
Since 1963, this organization has offered networking, professional training, and career opportunities to logistics and supply chain managers. They are dedicated to connecting professionals, providing ongoing research and training, and validating competency through their certification options.
SCPro™ Certification – SCPro™ is unique in that it is a tiered certification program, offering three levels of increasing validation. It covers end-to-end SCM knowledge and skills, ensuring your ability to strategically address business challenges through supply chain process improvement. Twenty-five continuing education credits are required every two years to maintain certification. The highest tiers are unique in requiring practical examination or real-world work projects to demonstrate expertise.
SOLE was founded in 1966 to develop a scientific and literary exploration of logistics technology and management. The organization has chapters around the world and has a reputation for highly technical considerations of logistics systems. It's well-respected for expanding the body of knowledge and professional practice in the field.
Certified Professional Logistician (CPL) – The CPL covers practical aspects of systems management, design, acquisition, and distribution knowledge. Both planning and production processes are covered, with validation of technology, packaging, transportation, and warehousing mastery.
Certified Master Logistician (CML) – A specialized certification that covers only logistics chain management, this has similar test subjects to the CPL but with less strategic breadth and lower experience requirements.
NLPA is a community focused on procurement challenges and solutions. It offers networking and unique educational opportunities in the procurement world, with members from around the globe. Naturally, the certifications it offers are also entirely about procurement and sourcing. The entire series of Certified Procurement credentials are stackable, with increasingly advanced coursework at each step.
Certified Procurement Operations Specialist (CPOS) – Covers essential procurement skills such as negotiation, supplier performance management, and strategic sourcing decisions.
Certified Procurement Operations Professional (CPOP) – CPOP dives into international procurement, advanced procurement skills, and managerial training up to the department level.
Certified Procurement Operations Manager (CPOM) – This is the third level of procurement training and covers advanced management skills including departmental collaboration and broader strategic considerations.
Certified Procurement Operations Executive (CPOE) – At the highest level, coursework and tests cover executive-grade procurement leadership and strategic skills. This includes supplier diversity, social responsibility, and sustainability management considerations.
Considered one of the premier global associations dealing with supply chain sourcing, SIG offers leadership, networking, and training options for executives in major corporations. Through SIG University, both procurement training and certifications are offered online. The certifications are primarily class-based, with ongoing quizzes and a final essay to assess learning. Membership is not required, but members enjoy reduced enrollment fees for each program.
Certified Sourcing Professional (CSP) – The CSP program assures your ability to engage in strategic sourcing. Ongoing market analysis and relationship-building are factored into procurement assessment, validating methodological and technical abilities.
Certified Supplier Management Professional (CSMP) – Developing the soft-skills to build and sustain supplier relationships is one of the toughest parts of procurement work. The CSMP develops and validates your abilities in building constructive frameworks and contracts with suppliers.
Certified Third Party Risk Management Professional (C3PRMP) – Risk management is a critical piece of SCM that every organization clamors for. This certification ensures holders have a comprehensive idea of third-party risks and techniques to guard against them.
Certified Intelligent Automation Professional (CIAP) – AI may be one of the core skills for future supply chain managers. The CIAP offers a jump on that development with training in intelligence process automation today as well as a broad understanding of what may be coming soon.
Some certification bodies require that you become a member before applying for certain certs. Others make the certification available to anyone, but offer lower pricing to members.
Keeping Your Professional Supply Chain Management Certification Current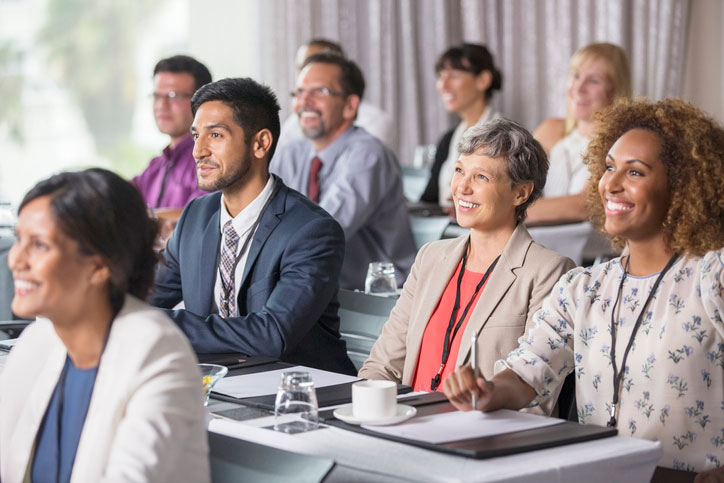 In most cases, certifications aren't valid forever. Because supply chain management is a fast-moving field, you're expected to keep your knowledge up to date.
That means meeting continuing education (CE) requirements in order to maintain your credentials.
Most certification organizations either offer CE opportunities themselves or have lists of approved providers. In many cases, this can go beyond taking specific classes and include other activities like:
Each organization has its own standards, some more rigorous than others. And there's often a renewal fee that goes along with submitting your CE hours for approval. That's on top of what the coursework itself may cost.
On the other hand, some of these certifications include mandatory coursework that can itself count as continuing education credits toward other certs! So, you could find yourself maintaining a current certification while going through the process of earning a new one.
Searching for Value in Certifications Beyond the Supply Chain Management Field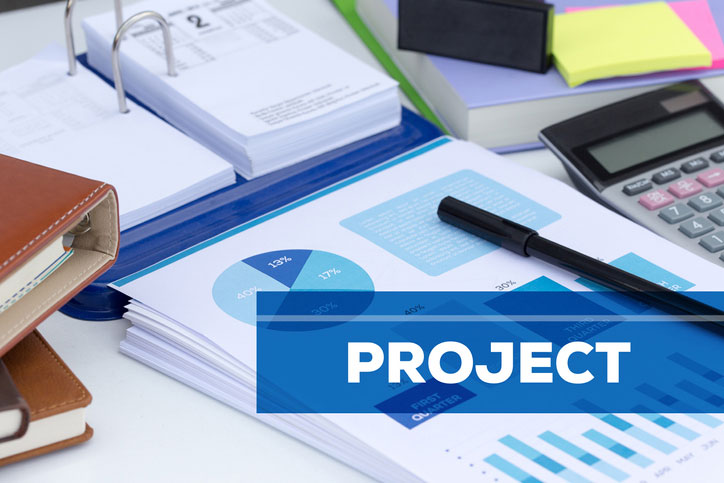 Dedicated supply chain management certifications aren't the only certs that have value within the logistics field. There are many expertise areas supply chain managers rely on that are shared with the business community. In many cases, these fields have their own professional organizations and certification options that are highly valued in the supply chain management world.
This category of certifications may come from both independent, non-profit organizations or for-profit companies that have a particular system or platform they are validating for.
They include:
In a heavily interconnected corporate world, most supply chains are held together through legal contracts. Writing, monitoring, and managing those agreements is the province of professionals like those who join NCMA®. Since 2959, the non-profit association has been offering training and networking around best practices in contract management. Their certifications come in a variety of specialized fields, but the major one prized in SCM is the general CPCM.
Certified Professional Contract Manager™ (CPCM™) – An ANSI-accredited pinnacle certification, the CPCM™ is an investment for both buyer and seller-side supply chain professionals. It requires a bachelor's degree, five years of work experience, and at least 120 hours of continuing professional education before you can take the exam covering the Contract Management Body of Knowledge.
PMI is the go-to professional association in the project management world. Spanning fields as diverse as software development and structural engineering, the basic theory and best practices of project management have broad applications. Many SCM professionals make use of them every day, and many positions in logistics benefit from a PMI certification.
Project Management Professional (PMP)® – The PMP® is a cross-industry certification that validates skills in people-handling, process-management, and understanding the overall business environment. Knowledge of various tools and techniques are tested. To become eligible to take the PMP exam, you must hold a four-year degree, have 36 months of project leadership and 35 hours of project management training.
As one of the most dominant methods of manufacturing and operations process improvement, Six Sigma is popular across industries. Since supply chain operations commonly include processing, a Six Sigma cert is often valuable for logistics professionals. The concept emerged from Motorola, but today many Fortune 500 companies have adopted it. Six Sigma is unusual in that there is no single standard certification body; various organizations, both corporate and non-profit, offer certifications.
Six Sigma Black Belt Certification – The Black Belt is the management-level certification that focuses on understanding the improvement and quality management framework of Six Sigma for leadership roles. There is no set standard for demonstrating Black Belt competency; some organizations award it through testing alone, while others require testing, training, experience, and completion of one or more work projects under the system.
Software Vendors Such as Oracle and SAP
Like other industries, supply chain management has been fundamentally changed by the introduction of advanced information technology. Without modern software systems, the extreme efficiencies of today's logistics chain and interconnected procurement and delivery systems just couldn't exist. Keeping those systems running often requires in-depth technical knowledge of the software that powers them. And various certifications offered by vendors of that software assures employers you have exactly the expertise they are looking for.
Oracle University is dedicated to training users on the various functions and implementations of their Procurement Cloud automation platform. With certifications spanning the range of Cloud platform uses, it's possible to validate your expertise in many areas, but procurement is one of the major certs in high demand in supply chain circles.
SAP is another big name in supply chain management software. Their Certified Application, Development, and Technology Associate certs cover everything from specific platform functions to cloud modeling to research and development.
These certifications are a bit different from those offered by independent organizations. Training for these certifications is usually only available from the company itself or designated trainers. Certification usually comes through mandatory study and exams.
It's often likely to come at a lower cost than other certifications, however.
There are no limits to certification offerings. Just about any major vendor in the supply chain space is likely to offer certification on their product if it is widely used and sufficiently complex. It's in their best interests to ensure that many supply chain professionals are qualified to use their systems. Corporations are likely to invest in platforms they can easily hire experts to use. And the vendors themselves want the process to run as smoothly as possible. They want to make sure that people using their systems are fully qualified to do it right.
How To Select the Right Professional Certifications for Your Personal Goals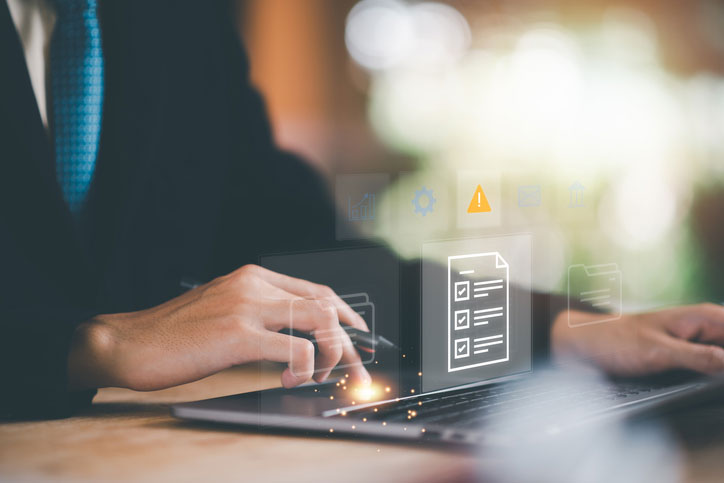 In some sense, professional certifications in supply chain management choose themselves. On your career arc, you'll find that your employer may encourage you to pursue certain certifications, or that the job you are interested in requires a particular certification as a base qualification. It's natural to need a particular certification that represents the only option in the field.
But there are also times and categories where one or more professional certifications address the same subjects. There are competing standards bodies that each have their own take on supply chain management. And you will have to decide on which is the better option for your career.
Although it makes sense to invest in a particular certification path, there's no restrictions. Many supply chain management professionals earn multiple overlapping professional certifications.
There are several elements to consider when choosing among different certifications. Clearly, your first stop will be looking at the area they cover. You'll need to pick something that certifies professional competencies relevant to your niche.
Beyond that, however, most of your consideration will be focused on the organization that offers the certification. You'll look at factors including:
Industry Respect and Membership
Most certification organizations are non-profits that are membership-driven. So, you can get a rough sense of which is most highly respected in your area by comparing membership, both in terms of numbers and who those members are. If those folks are people that you respect, then the organization itself is well-respected.
You're making an investment when you become professionally certified. Just like when your company puts money into new trucks looking for a payoff from greater fuel efficiency in the future, you should weigh the time and financial costs of certification against what you expect to gain.
Ease of Obtaining and Keeping Certification
It's a plain fact that some of these certifications are harder to earn than others—they require more experience, have more intense tests, and more extensive CE requirements than others. But you don't necessarily want easy! Higher requirements often mean greater value. So instead, you need to look at whether the difficulty of earning and keeping certification pays off enough that match the cost.