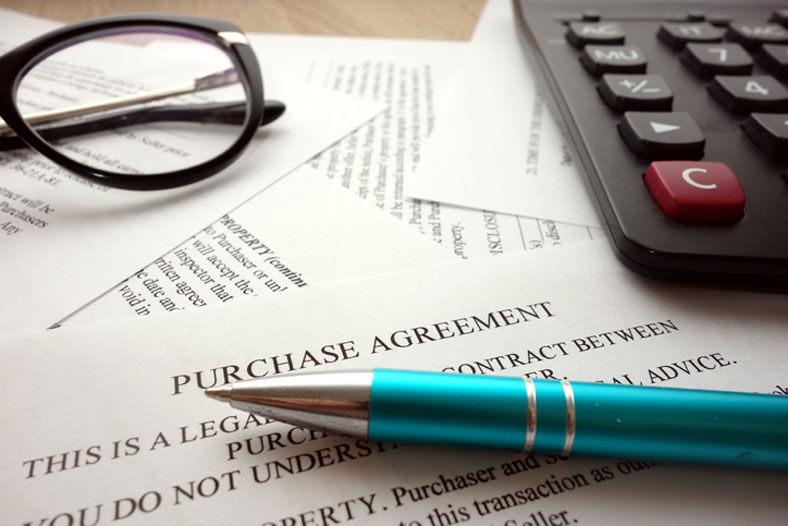 Every product in any organization's supply chain has to enter that chain at some point. Apart from mining or drilling companies, everyone must source the raw materials for their products from some supplier. And even organizations like those need other products to produce their ore and gas.
Nor is the service industry immune. Organizations outsource services like shipping or storage; those relationships have to be made and managed. Terms must be negotiated, checks cut, responsibilities met.
All that happens before you even get to the heart of what procurement can achieve for organizational supply chains. Honed to the highest level, procurement processes strategically align the needs and objectives of suppliers and buyers. Creating the win/win scenario is the ultimate goal, and it's also one of the hardest things to achieve in the entire supply chain.
It doesn't come easy. But that's the world of procurement professionals in supply chain management.
Procurement Professionals Are Near the Head of Every Supply Chain in Existence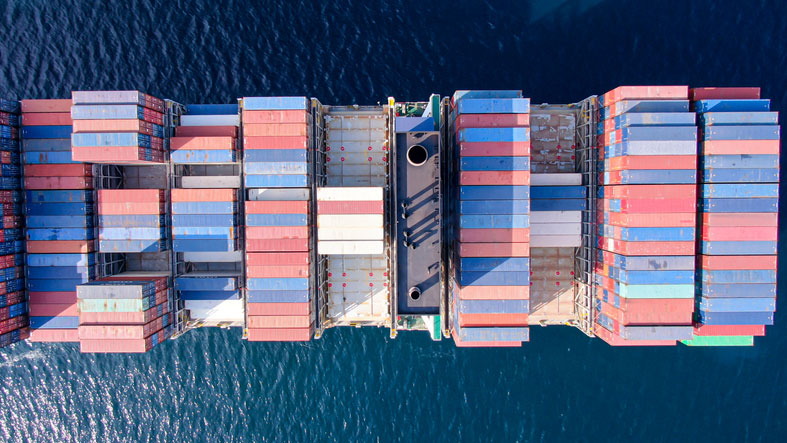 Procurement, or purchasing, is one of the essential links in the supply chain between your organization and outside vendors. Vertical integration is all the rage in some industries, but every company has some supplies or services that come from the outside world.
Supply chain managers working in procurement are responsible for establishing and managing those relationships. Their role involves:
It's one of the jobs in supply chain management that is most people-centric. A position in procurement is not for you if your idea of a good time is watching shipping containers swing through the air, or if your ideal job is sitting in a cubicle staring at spreadsheets all day. While your position may involve some of either of those kinds of tasks, it's mostly about cultivating connections and helping coordinate business relationships.
Since that often happens on a global scale these days, it can make procurement management jobs some of the most exciting and exotic in the supply chain business.
Specialized Degrees Give You a Good Start in Supply Chain Procurement Positions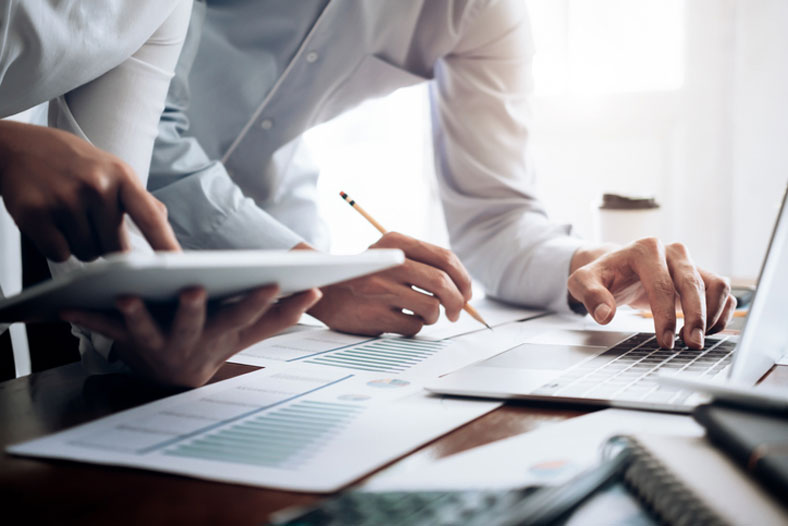 Procurement is also a highly specialized branch of supply chain management. It requires a strong grounding in both the dry, technical legalities of inter-party business arrangements and a feel for developing personal relationships. Procurement managers need to have an intimate feel for global markets that affect pricing and availability, yet also a clear picture of the internal operations of their own company to assess demand and flexibility.
That makes the job a ripe candidate for specialized degrees in supply chain management.
Different Levels of Study Open Different Positions in Procurement Management
Those degrees exist at level. For entry-level positions, degrees like an Associate in Arts in Acquisition and Contract Management or a Bachelor of Science in Acquisition and Contract Management offer a combination of essential procurement skills alongside general education coursework. They prepare graduates with the training in general-purpose business capabilities like communication and computer systems that companies look for in new hires.
A more specific option at the bachelor's level is the Bachelor of Applied Science in Supply Chain Management with a Concentration in Procurement Management.
At some colleges, you may be able to add an Acquisition and Contract Management minor to a standard supply chain management degree.
At more advanced levels, you'll find two or three-year graduate degrees like a Master of Arts in Procurement and Acquisitions Management, a Master of Science in Acquisition and Contract Management, or a Master of Business Administration in Procurement Management. These degrees focus more on the high-level skills used by senior managers in supply chain procurement roles. They incorporate research and analysis of real-world challenges in procurement.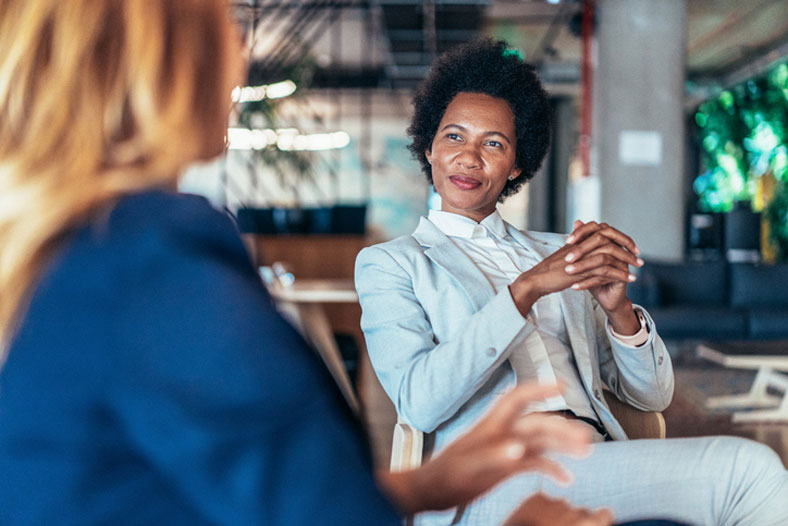 For individuals who are already well-versed in business and supply chain concepts, a fast and inexpensive certificate program may be the right choice. Offered by colleges, but without the intensity or expense of a full degree, options like a Supply Chain Management Procurement Certificate or a Certificate in Procurement and Supply Chain Management give you an intensive picture of procurement skills while cutting away other coursework.
Finally, at the peak of the academic world, degrees like a PhD (Doctor of Philosophy) or a DBA (Doctor of Business Administration) in Supply Chain Management can be customized to focus on procurement considerations. Taking from four to five years to complete, the PhD is a degree focused heavily on research and teaching preparation. The DBA is more practice-oriented, aimed at senior executives or consultants developing new strategies in the field. Minus the extensive research and dissertation work of a PhD, a DBA can be had in only about three years.
Pinning Down the School and Degree That Fit Your Needs in Supply Chain Procurement
Every degree has its own costs associated. For undergraduate studies, according to the National Center for Education Statistics, the typical annual tuition and fees for undergraduate studies come to $17,521. If you are studying toward a graduate degree, like a master's or doctorate, that number is $19,749.
Of course, the school you choose to study at matters quite a lot, too. You will want to find a program that has instructors with direct experience in procurement. And it's always a good idea to choose a school with active relationships to industries you are interested in entering.
What You Will Study in a Procurement-Focused Supply Chain Management Degree Program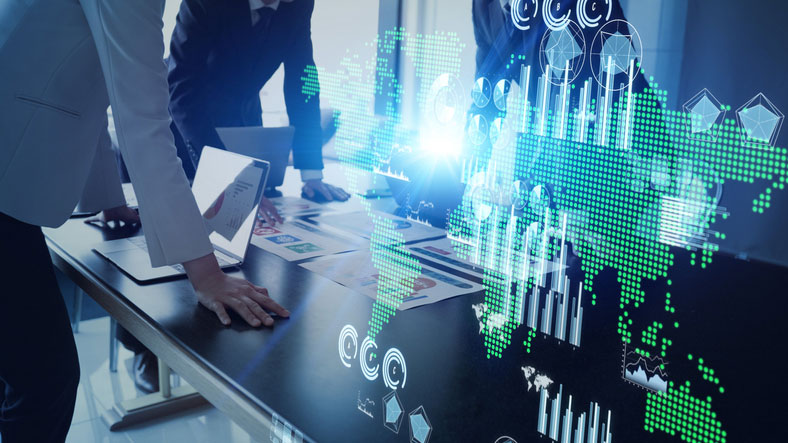 While all these degrees have very different coursework designed for different levels of academic achievement, they all explore similar themes needed in supply chain procurement.
When Technology Creates Contracts That Can Execute Themselves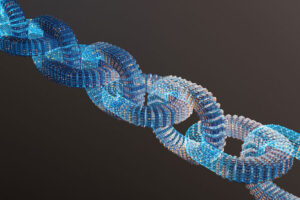 If you've been listening to the ground for the next big thing in supply chain management, you've heard about the potential of the blockchain.
The same technology that is behind popular cryptocurrencies, blockchain has potential in the logistics field due to the underlying security and validity it can assure in tracking and delivery processes.
But some blockchain tech goes further, and it goes in a direction that procurement managers need to understand. Blockchain can automatically assure delivery or other contractual obligations have been fulfilled. And since it is software, it also has other capabilities: it can kick off other automated processes.
That leads to the potential for self-executing contracts. Where a blockchain-based process detects fulfillment of a shipment, it may automatically release payment. Conversely, a payment issue on the blockchain could kick off the automatic performance of a software process of some sort.
It's not going to put any procurement managers out of business just yet, but it is a new technology you'll need to become familiar with if you're starting out in the business today.
At every level, you'll also find that most supply chain procurement programs are good about delivering effective experiential learning opportunities. Through internship placements, cooperative projects with local companies, or research and consulting programs with college resource centers, students get a chance to try out their new skills in real-world environments.
You'll also have the chance to flesh out your skillset with many electives relevant to procurement positions. These can include:
Earning Supply Chain Management Procurement Degrees Online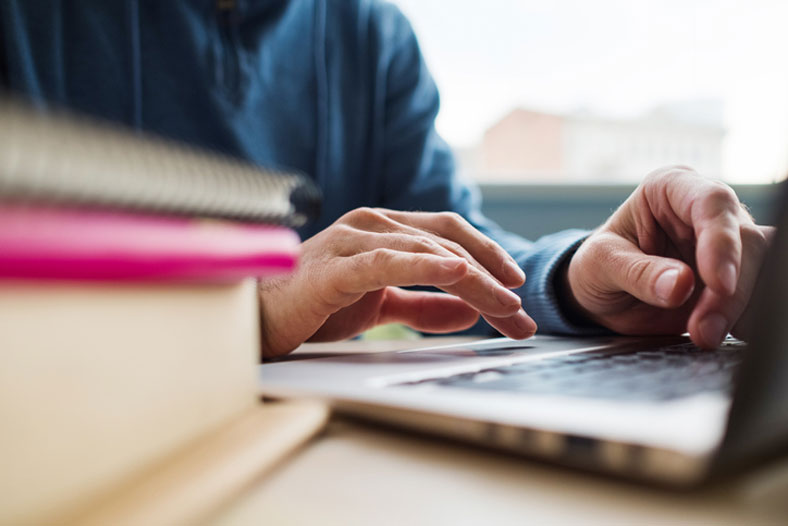 If you land a job in supply chain procurement, you'll spend most of your time interacting with vendors over the internet. So, it might make sense to get into the game by pursuing an online degree program.
While online studies were once considered second-rate, the same technological advances that have super-charged supply chain management have done wonders for online degree programs:
That all adds up to a degree that you can pursue from anywhere, at any time, on your own schedule. And that kind of flexibility can pay dividends whether you are keeping your own career going, sticking close to home to keep expenses low, or offering more time to your family.
Looking at Professional Certifications Aimed at Procurement Professionals in Supply Chain Management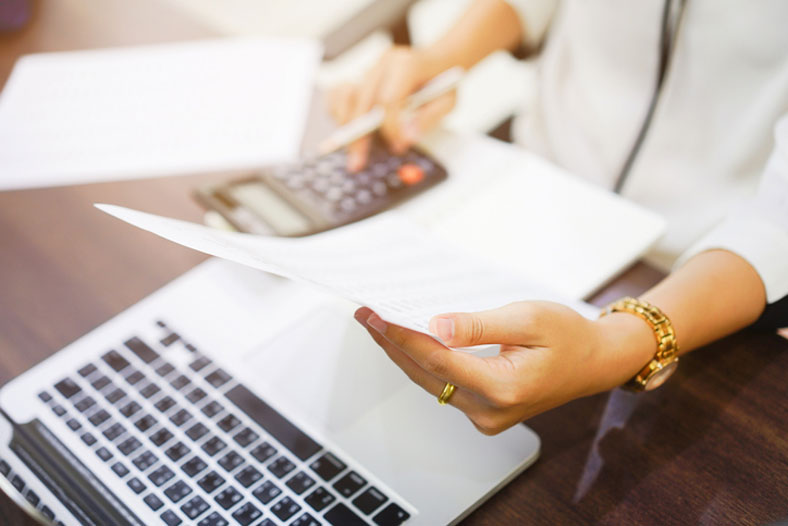 While a certificate program from a college or university offers you a wealth of information dealing with contract negotiation and management, certifications fill a different role. They are offered by independent organizations, often non-profit associations with members from across the supply chain field. Their purpose can include instruction, but is primarily about assessment: they evaluate your expertise as a supply chain professional.
There are several professional certifications that either touch on or focus entirely on elements of procurement management. Any of these can offer a huge boost to your employment prospects, as well as honing your expertise:
Of course, procurement is such a major aspect of supply chain management that many of the larger blanket certifications, like the ISM APSM™ and CPSM™ and the ASCM CSCP also touch on it. There are also highly specialized certifications that only cover procurement in certain industries. One example is the National Institute of Governmental Purchasing' Certified Procurement Professional (NIGP-CPP) which covers public agency procurement processes.
Supply Chain Procurement Positions Are Available in Every Industry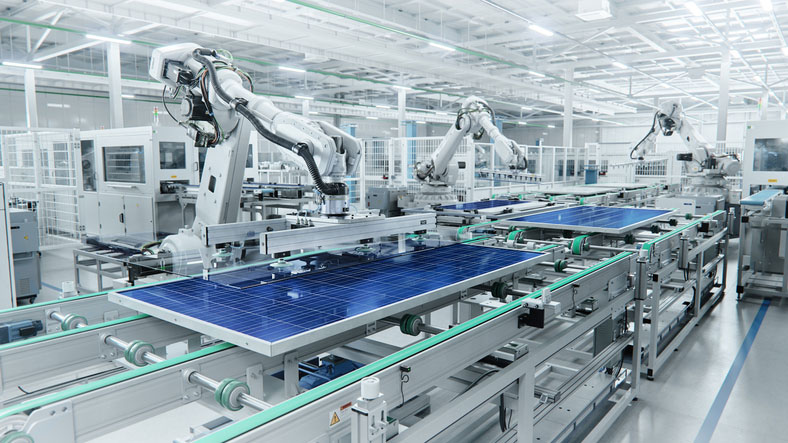 Procurement jobs exist in every organization. They don't always come as stand-alone positions; procurement can be bundled with other responsibilities, both in supply chain and more general management roles.
There's a range of positions that correspond to different educational levels in procurement, too. The basic corporate buyer or procurement specialist role may only require an associate degree, and involve handling the most basic pricing analysis or contract management tasks. Procurement coordinators or procurement managers will always need a bachelor's degree or higher, and take on administration and supervision tasks as well. And at the high end, a director of procurement or vice president of purchasing will have oversight of a company's entire purchasing operation and benefit from an MBA or master's degree.
Purchasing work revolves around the exchange of information.
They are all primarily office jobs, dealing with ERP systems, spreadsheets, and communications systems. You can expect to spend a lot of time on the phone, in meetings, or writing up memos or emails.
While procurement is a part of supply chains in every industry, it is more important in some than others. Industries that are particularly sensitive to material input costs, or which compete for limited and valuable resources, may place a bigger emphasis on procurement specialists.
What Kind of Salary Can You Expect in Supply Chain Procurement Positions?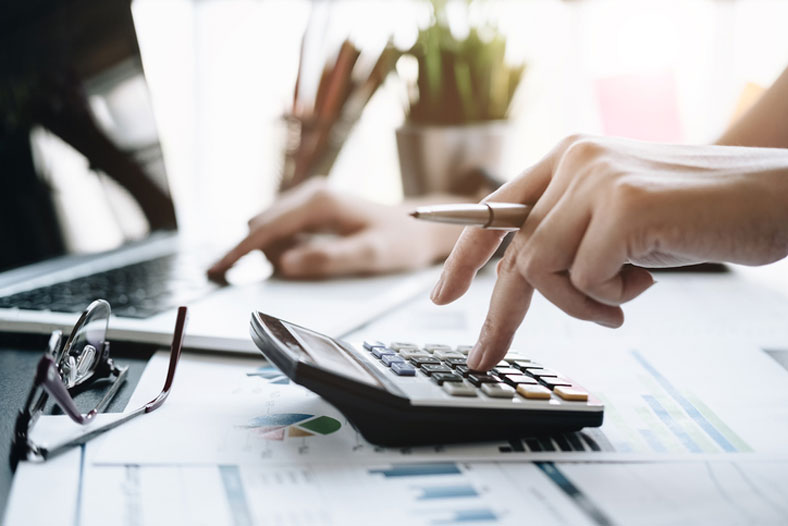 Of course, any time you have strong demand, you end up with strong salary prospects.
In the United States, the Bureau of Labor Statistics is responsible for tracking employment and salary trends for all the various occupations. In the supply chain world, they don't always break down those jobs the same way that people in the industry do. So, depending on the level of procurement responsibility a position requires, it can end up in one of three different buckets.
For 2022, these are those buckets and the average salaries offered for each:
Since different industries have different levels of strategic dependence on procurement, it's normal to find varying salaries between them, as well. BLS (Bureau of Labor Statistics) keeps track of employment and salary data by industry and overall averages. For purchasing managers, pay in the five top-paying industries offers some idea just how important those jobs are: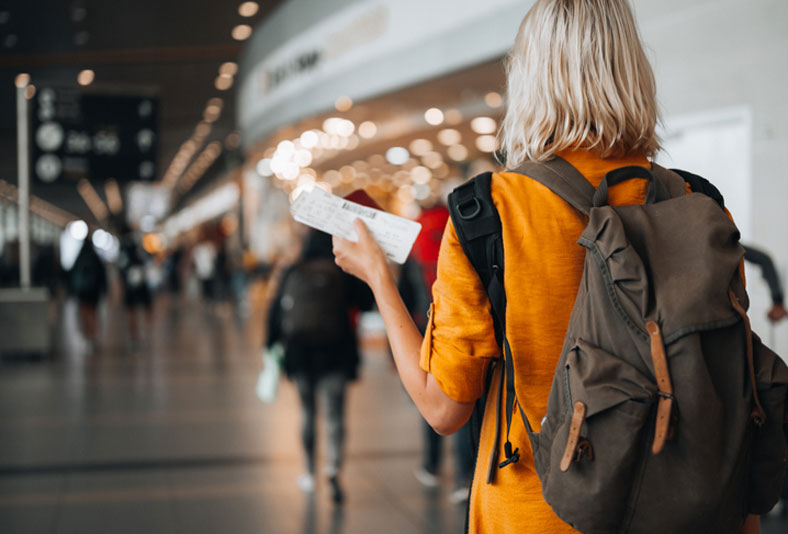 In companies where purchasing and procurement rise to the level of serious executive oversight, there's yet another category you could end up in: Top Executives. These are the chief executive and senior VP roles that run big purchasing and supply chain organizations. The category covers all sorts of executives, not just supply chain professionals, so the salary range isn't as focused as the others. But with a median of $98,980 per year in 2021, it's a healthy position.
Like the other categories, you can do far better than the median with the right education and experience. The top ten percent of top execs make over $208,000 annually… before factoring in bonuses and benefits. And that's not a maximum… it's just the number at which BLS stops counting, so actually salaries can be far higher in some organizations and industries.
In any case, a specialized degree can help you negotiate the right deals in your own career as well as for your organization. And in procurement, striking the right deals is what it's all about.
2022 US Bureau of Labor Statistics salary and employment figures for Logisticians, Purchasing Managers, Buyers, and Purchasing Agents, and Top Executives reflect national data, not school-specific information. Conditions in your area may vary. Data accessed July 2023.