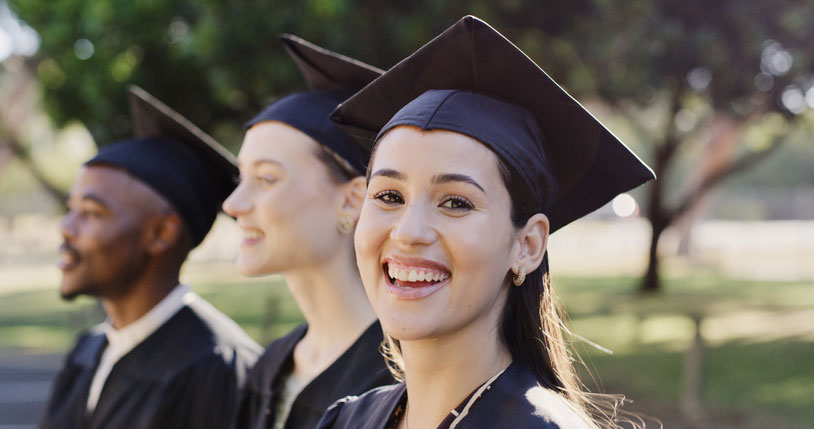 You're already aware that there is unprecedented demand for supply chain managers. A post-pandemic world with shipping lanes and supply sources twisted into pretzels needs professionals to untangle the mess and get companies, government, and non-profits back on track.
But you might not have thought much about what it takes to train those professionals. Expertise doesn't come out of nowhere. The educators themselves need a high level of education and experience.
Doctoral programs produce some of the brightest minds and the hottest new ideas in supply chain optimization.
PhD programs in supply chain management are where they get it. Alternatively, you have the practice-focused Doctor of Business Administration (DBA) in Supply Chain Management, which offers practicing professionals the most advanced levels of applied knowledge and skill in the business. Together, they look to the future of supply chain management and do the research that moves the field forward. They take time, money, and commitment to earn. But the level of expertise you come away with is unparalleled.
Either way, if you're aiming for the top of the supply chain trade, these are the programs that get you there.
What Is a DBA or a PhD in Supply Chain Management?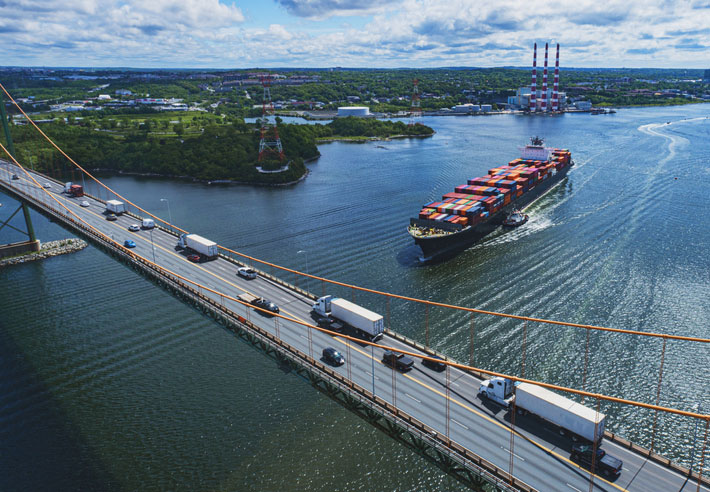 Let's start off by acknowledging that a doctorate is rarified air near the peak of the supply chain world. Many SCM pros will opt for a master of science in supply chain management or a Master of Business Administration in Supply Chain Management. Those master's programs offer practical training in the day-to-day operational and strategic considerations of running a logistics organization. No one thinks any less of a senior VP or even a CEO who stopped off at the master's level.
The next step up takes commitment and focus. Often, you'll have a very specific objective in mind if you opt for doctoral studies. So, you had better make sure your destination aligns with the type of degree you plan to pursue.
Two kinds of doctoral degree. One area of expertise. What exactly is the difference?
A PhD degree in the supply chain world isn't exactly the pinnacle of the practicing profession. Instead, it represents a sort of branch in the professional path.
But individuals interested in teaching or conducting advanced research in supply chain issues will go on to pursue a PhD in Supply Chain Management.
Because PhDs are so specialized, and because there are so many in-depth areas to research and study in supply chain management, you'll also find plenty of options that zero in on those areas. A PhD in Supply Chain Management and Analytics or a PhD in Supply Chain and Logistics are fairly common. But you can also get into options like a PhD in Transportation that are focused on logistics operations.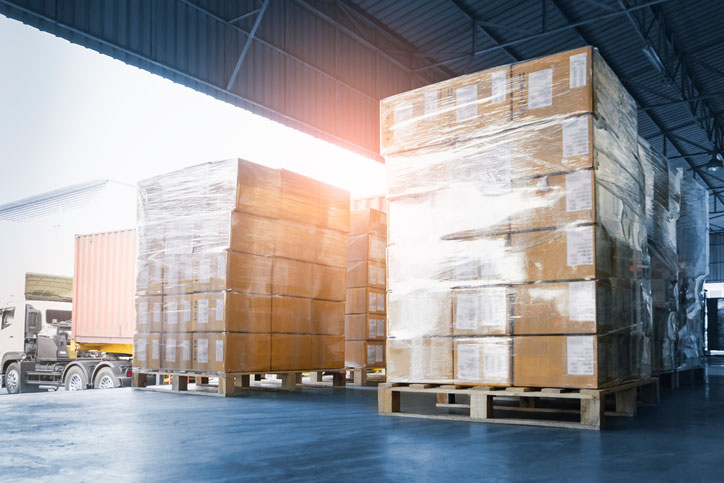 While PhDs are squarely aimed at the academic world in supply chain studies, they aren't the only doctoral-level degree available. While it's important to offer that kind of training for educators, there are also practicing supply chain executives who can put it to good work. But they have less time to invest and less interest in the more classroom-oriented parts of PhD study.
Enter the DBA in Supply Chain Management. The Doctor of Business Administration is the doctoral equivalent of the prestigious Master of Business Administration. It's a practice-oriented degree that is pursued by some of the top executives in the world.
Like the MBA, it's not entirely focused on supply chain studies. A specialization in SCM offers valuable training, but it's combined with other advanced studies of business administration and leadership.
Still, at those advanced levels, that's exactly what you want. The supply chain is only ever a means to an end in the business world. The highest levels of supply chain management are focused on integrating and aligning supply chain operations with overall business goals. That makes the DBA a perfect fit.
The Most Advanced Degrees Required the Lengthiest Studies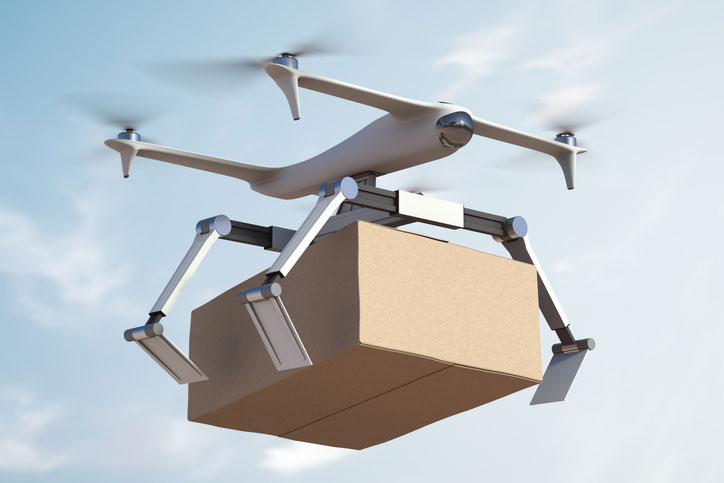 A PhD in supply chain management is a time-consuming degree to earn. They typically take at least five years to complete.
A DBA cuts out a few of the typical PhD steps, which can drop the total time commitment to only about three years.
But you're not going to be spending all that time sitting in the classroom. Both types of programs stress extensive research and often include field experiences either studying or actively working through consulting or other projects with corporate partners.
PhD in Supply Chain Management Degrees Cost More than Time
PhDs don't just take a lot of time to earn; they also cost quite a lot of money along the way.
Graduate schools charge higher tuition rates simply on the basis of offering a higher grade of education. While the rates don't usually differ between master's and doctoral level studies, the amount of time a doctorate takes to earn can really pile up the expenses.
For 2021, the National Center for Education Statistics found that the average annual cost in tuition and fees for graduate studies came to $19,749.
Like most averages, that's a good news/bad news proposition. The good news is that the average for public schools is only $12,394 per year. The bad news is that for elite private institutions, it is an eye-watering $26,621 per year.
Multiply that by the length of your program, whether a DBA or a PhD, and the costs add up quickly.
The Right Choice of School is Critical in Doctoral Studies in Supply Chain Management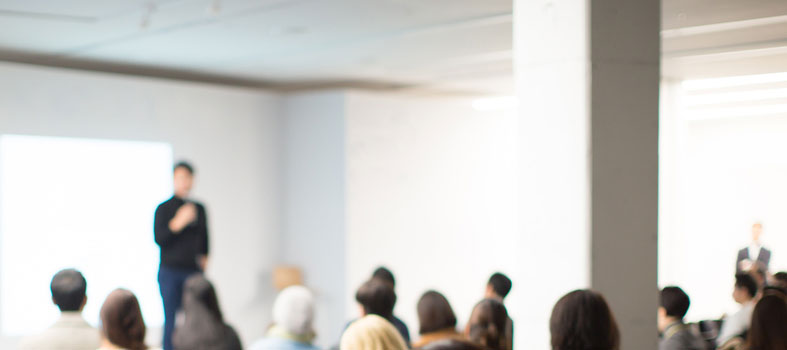 You'll face some tough choices beyond just the price tag when picking out a doctoral program in supply chain management.
First, there are relatively few programs to choose from compared to other graduate supply chain studies. There's not a deep pipeline for scholars and professors in SCM, so fewer schools offer the advanced degrees required.
Second, the demand for those programs exceeds the supply, so you are likely to find much stiffer entrance requirements than for other supply chain degrees. Small cohort sizes and limited resources put constraints on how many students can be accepted at this level.
Finally, not every school will offer identical expertise and resources to PhD candidates. Each program has a limited number of professors, with their own unique background and research interests. You'll need to find a school that has the kind of studies and connections that can fuel your own interests, which means that only a few will qualify.
Validating Doctoral Degrees in Supply Chain and Logistics with Specialty Accreditation
If you're looking for ways to validate your school against the highest standards in both academic and business worlds, there is a sort of shortcut: look for a program that holds a specialty business accreditation from an independent organization.
ACBSP, the Accreditation Council for Business Schools & Programs, AACSB, the Association to Advance Collegiate Schools of Business, and IACBE, the International Accreditation Council for Business Education, all offer specialty accreditation at the doctoral level for business programs.
Specialty accreditation agencies evaluate instructors, curriculum, and administration against established business community standards.
Any organization hiring a PhD or DBA graduate can rest assured they are getting someone who has been trained in the way the business world expects.
That's not the end of the story in your school search, however. Although DBAs will almost always be offered by business schools, PhD programs in logistics and supply may not be. So just because a school doesn't hold specialty accreditation doesn't necessarily mean it's not up to standard. You'll have to investigate each of those programs separately. They may be covered by a different specialty accreditor or simply ineligible.
It's More and More Common to Find Online PhD and DBA Degrees in Supply Chain Management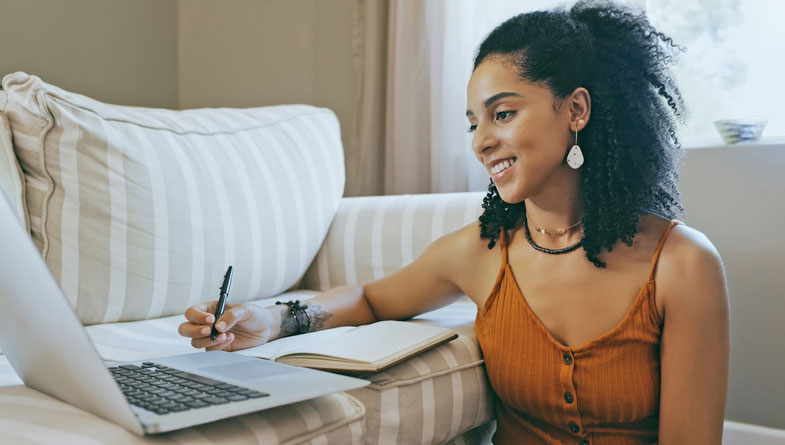 Once you get to the doctoral level of study, there's almost no chance that you haven't put down some roots in the supply chain industry. Whether you're enmeshed in a business school's supply chain department or an active executive in a Fortune 500 company, you have real-world obligations that can stand in the way of your studies. And since most PhD students are older, there's also good odds that you have started a family and settled into a house.
That makes online programs a very practical approach for doctoral students in supply chain management. In fact, many PhD and DBA programs are offered at least partly online and often part-time to accommodate your career.
Since such programs are small and individually tailored, you lose nothing with this approach. It's easy to stay connected to your classmates and professors through forums, chats, and messaging. And videoconferencing and emailing take care of direct conversation and document exchanges.
Since most research these days happens on the internet anyway, there's no obstacle to that important part of PhD studies. Schools that support these programs offer extensive digital collections to support your work wherever you are.
Take Your Supply Chain Studies in the Right Direction with Customized Coursework in a Doctoral Program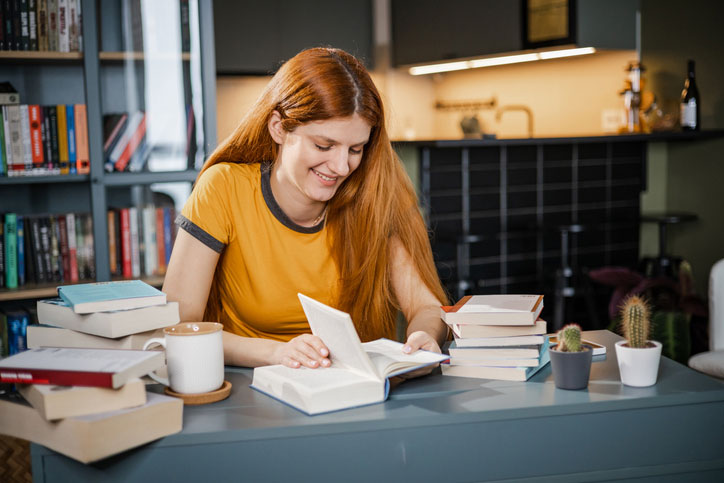 If you're coming from other baccalaureate or graduate studies in the field of supply chain management, you'll be surprised at the kinds of coursework offered at the doctoral level.
Because it's an academic and research-oriented program, you'll encounter less of the practical, hands-on tool and technique training that is common at other levels. Instead, coursework will be far more theoretical and likely to branch out into related fields like:
At the same time, you'll also find a lot more flexibility at this level. The bulk of your courses should revolve around the all-important dissertation topic that you will choose early in the program. So, your professors and advisors will work with you to craft a unique curriculum to develop the expertise and uncover the data you need for that project.
The importance of that data means that you will usually also have coursework in research methods and advanced statistical analysis. You can also expect courses in research design, developing case studies, and ethnography to help lay the groundwork for your research efforts.
Both your investigations and your coursework will be at a high level. You will often supplement your studies with graduate classes that may not be directly offered through the supply chain program. Studies in transportation, politics and policy, environment, and even psychology may offer crucial information for your objectives.
Your PhD in Supply Chain Management Dissertation or Capstone Project Will Set the Course of Your Career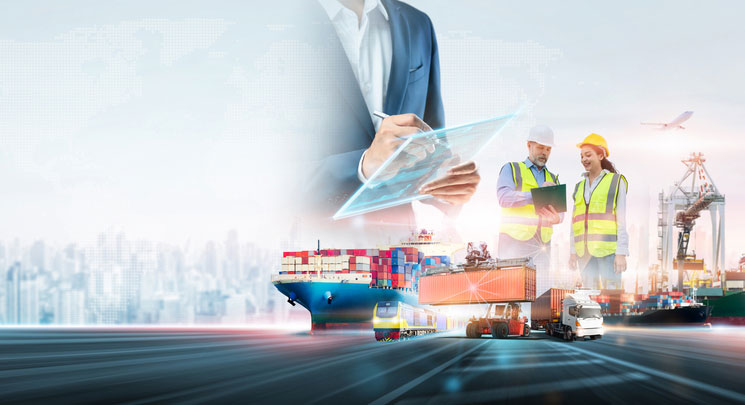 As much as half the total time you spend in a PhD program may be spent specifically on researching and writing your dissertation. The doctoral dissertation is the document you will be judged by for the rest of your career.
And it will be quite a document. Dissertations typically involve 120 to 200 pages of dense and distilled knowledge. They reflect the extensive research you put into your topic, as well as your own unique inferences and ideas about it. New techniques, new insights, and new developments in the industry emerge from these papers.
As such, you can expect it to be keenly judged by your advisor and dissertation committee. Each point of information must be sourced and checked, and every logical conclusion must be supported.
There's no question that a dissertation is a huge chunk of academic work. That means it may not be entirely appropriate for a more practice-oriented degree, like a DBA. So, for those programs, it's becoming increasingly common to perform a final capstone project in DBA programs instead.
A capstone still includes original work, research, and writing. But it's intended as a more practical exploration of the job and responsibilities of supply chain management. Many DBA students work with existing companies, or even in their current position, developing and implementing a supply chain project.
Like the dissertation, this will be something you are judged on for the remainder of your career. It will have to be both a tight and well-considered piece of work, as well as reflecting your skills and understanding.
Exploring Job Options for Graduates with a PhD or DBA in Supply Chain Management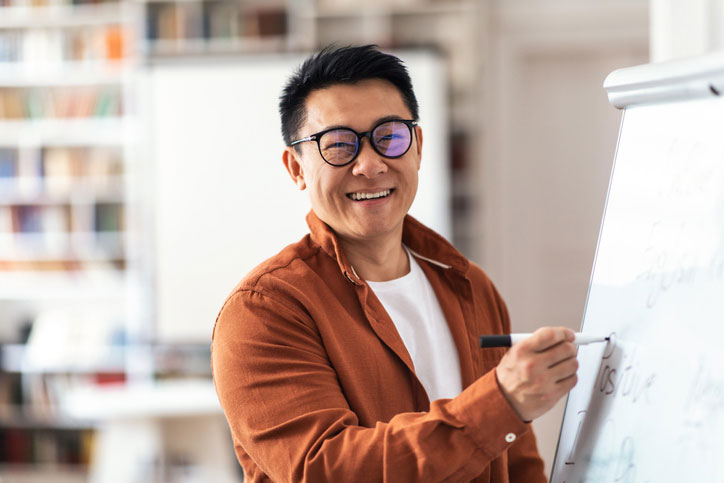 There's a stark split in the kinds of jobs you may shoot for with a doctorate in supply chain management.
For PhD graduates, it's most common to go into academia or policy think-tanks. Often, they find crossover work, performing both teaching and consulting. These jobs leverage their research skills and theoretical insight. They both educate and inform. The ideas they develop can influence public policy, corporate strategy, and even global trade.
Such positions can involve a lot of interaction with other academics and professionals. These are often groups from outside the field. International politics, sociology, and engineering all have big impacts on supply chains, and it's up to academics in the field to keep those connections moving.
PhD roles involve primarily hands-off work, studying data and comparing notes with other deep thinkers in the supply chain and logistics world.
For more practical positions of leadership in supply chain management, the DBA graduate comes to the forefront. These are the folks who wind up in senior vice president positions or that open prestigious consulting firms, contracted to take on the hardest logistics problems companies face.
There's no hard and fast rule about what degree qualifies you for either type of job. There are plenty of PhDs who hop back and forth between academic and corporate assignments. DBAs are perfectly capable of engaging in years-long projects of entirely theoretical research. The only constraints on supply chain jobs at this level are your skills and imagination.
Salary Levels for PhD and DBA in Supply Chain Management Jobs
Although the doctoral level is the highest point of the education pyramid in supply chain management, it's not a route you take exclusively in the search for the highest salaries.
That's because salary levels in academia simply aren't on the same plane as their corporate counterparts. According to the Bureau of Labor Statistics (BLS), post-secondary teachers in the business field in 2022 made $88,790 per year. That's a solid income, but it's something you could have nailed down at a corporation with only a master's degree or even a bachelor's and a few years of relevant experience.
But there are other opportunities in academia to make money. Professors at the top of their game, those in the highest 10 percent of the field, made $206,630 annually in 2022. You can imagine those are generally posts at the most prestigious schools, with some of the most elite research projects.
Professors often supplement their salaries with consulting work outside of school, which isn't reflected in those numbers.
Of course, becoming a college professor isn't your only option with a doctorate. A DBA or PhD in Supply Chain Management can also land you, or accelerate you into, a top executive role. In some cases, that knowledge can even take you further, to a more general leadership role in the C-suite.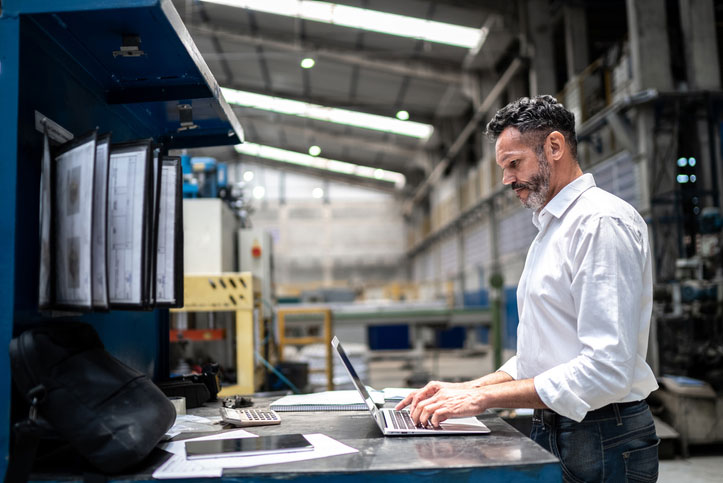 BLS puts the annual salary for those jobs at $98,980 per year as of 2021. If that doesn't sound like it's that much higher than what professors make, wait until you hear about the very top jobs: the upper ten percent pegged the meter at over $208,000 annually.
And if that still doesn't sound much higher than the top professors, keep in mind that BLS stops measuring at $208,000. It's a sure thing that many of those executives pull in base salaries much higher than that. And that's before you get to the stock options, benefits, and bonuses that are typical in those roles.
In any case, doctoral studies are a level you get to because of your motivation to understand and improve the art and science of logistics management. And with a doctorate degree, your capabilities will put you at the top of your professional game no matter what your career goals in supply chain management might be.
2022 US Bureau of Labor Statistics salary and employment figures for Postsecondary Teachers and Top Executives reflect national data, not school-specific information. Conditions in your area may vary. Data accessed July 2023.