Is supply chain management a good career? Supply chain management can be considered a good career for most people because of the high salary rates, strong demand, and widespread locations of jobs in the field. It also offers a diversity of options and types of positions that can cater to anyone's interests.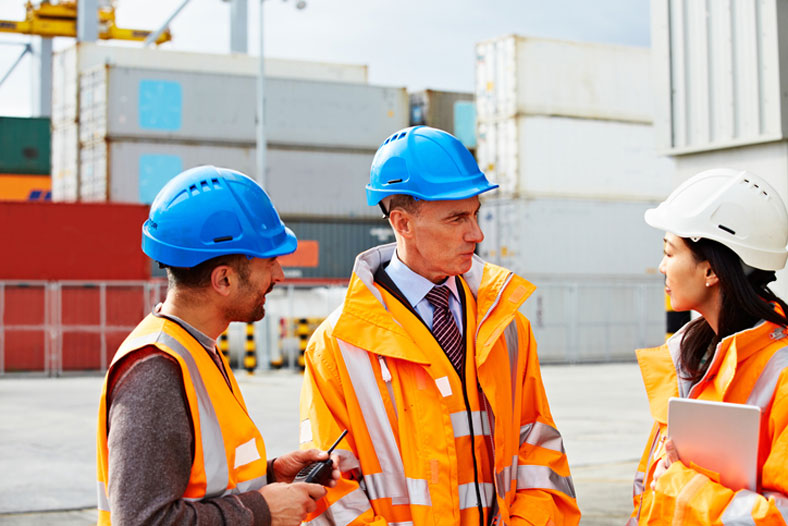 You wouldn't be reading this page if you weren't already interested in a supply chain management career. But you may not be completely convinced that it's the job for you. You're seeing a lot of pictures of people standing around at airports or surrounded by shelves and boxes in drafty warehouses with safety vests on.
Supply chain management doesn't always look like the kind of work you might expect after earning a college degree.
But one thing about supply chain management jobs is that there are a lot of specialized tasks and workplaces to choose from. There are plenty of positions that put you out in the heat of the action in warehouses and docks, supervising the important work of coordinating the movement of goods. But there are also all kinds of roles in supply chain analytics and logistics that put you into offices and conference rooms, making important strategic decisions.
In every case, it's a career that will push your analytical and critical-thinking skills right up to the firewall. And it's the kind of job where you can go home at the end of the day knowing you have made a big difference in the organization you have chosen to work with… whether that's in government, big business, or the non-profit sector.
Stable Supply Chain Management Careers Are Available in Every Industry – Including the One You Find Most Interesting
Supply chains are critical to every organization in every sector of the economy. That's why it's both easy and accurate to say that you'll have no trouble finding a supply chain management position that calls for the exact blend of skills you bring to the table.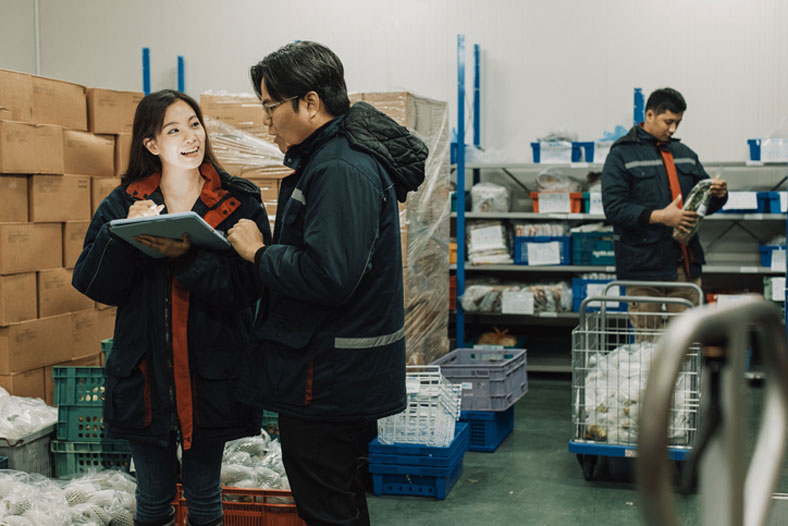 That central fact, that supply chains enable all other business functions, means that there is no industry under the sun that doesn't need supply chain management.
Want to work in aerospace, helping to put satellites in orbit or sending people halfway around the planet? No problem—those organizations need SCM to get microchips and delicate composite airframe components to factories around the world. Interested in helping to save lives in healthcare? A range of medical supplies and equipment need to be procured, stocked, and monitored for safety and quality standards.
Imagine what the most exciting industry or organization would be to work for – you can be sure that it needs well-trained supply chain managers to keep it running.
High-Demand Jobs in Supply Chain Management are Found in Nearly Every Corner of the Globe
The fact that every kind of industry has a need for educated supply chain managers also means that SCM jobs can be found anywhere businesses operate – quite literally.
In big cities, you can find everything from major multinational corporations to family-owned manufacturing businesses that have a supply chain role to fill. In the suburbs, vast warehouses and supply hubs need logistics managers to keep them filled, organized, and humming. And out in the rural parts of the country, big ag operations rely on supply chain managers to keep the grain going out and fertilizer and seed coming in.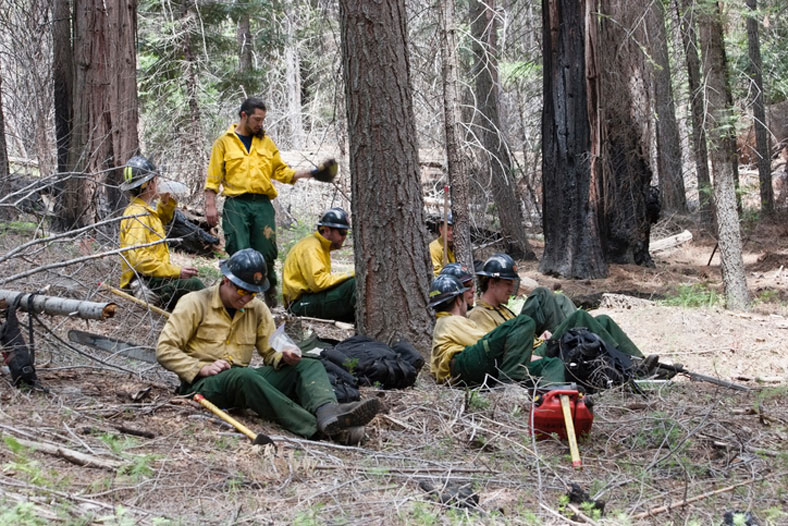 If a little more excitement is in your blood, you can even find supply chain management positions that put you on the road. A logistics manager working with a Forest Service incident management team may relocate every fire season to coordinate transportation and supplies for wildfire crews.
And for adventures further afield, logistics jobs can take you overseas, unlocking new shipping and sourcing options, and acting as an anchor for the long arm of your company's international supply chain.
In Supply Chain Management, Every Job Function and Industry Represents an Opportunity to Specialize
The exact day-to-day tasks a supply chain manager performs are every bit as varied as the industries and locations they work within.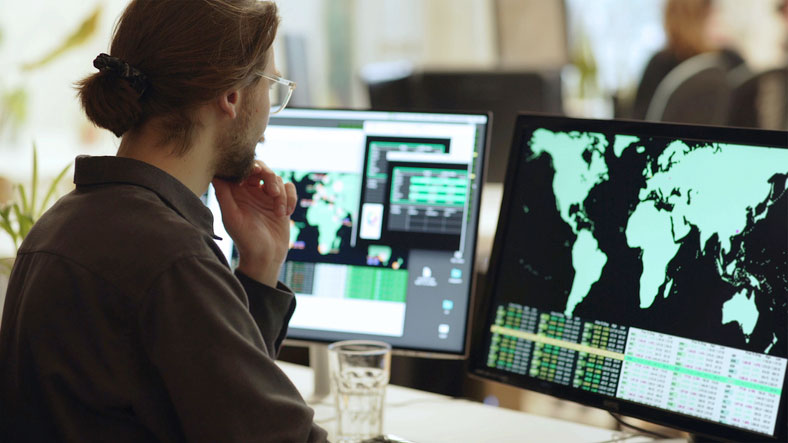 A strategic analyst can show up at the same office every day, crunching numbers in Excel and absorbing data drawn for enterprise software and outside consulting firms. The job can offer intense research opportunities. A lot of writing and presentation work will be part of the package.
On the other side of the scale, a dock master will spend at least some of their time outside. They'll yell at truckers across busy lots, interpret data in real-time from a tablet, and make decisions on the fly to keep materials moving across loading ramps. Security and accountability will be big concerns, so they will work with facilities management to maintain a safe and well-documented jobsite. They will have a lot of interaction with employees within the company as well as contractors and suppliers.
No matter how you see yourself showing up and having a good time on the job, there's a great chance you can find a supply chain management position that fits your vision.
The Salary You Earn is Always a Factor in Determining Whether You're on the Right Career Path
You have to enjoy your job to have a good career. That's number one. But anyone would agree that the salary you get for doing it is just as important.
The salary range for supply chain management jobs is just as broad as the range of responsibilities and industries they fill. A lot of that variation can depend on the level of degree you choose to pursue in SCM.
The Bureau of Labor Statistics puts supply chain management jobs into three different categories for the purpose of salary statistics. They represent different levels of responsibility and focus. But all of them come in well above what the average American makes in a year:
These analysts and front-line workers in the supply chain are where the real work happens. They earn a median of $77,520 each year for making sure all the essential connections in the chain are made. At the high end, the top ten percent can make more than $124,050.
Transportation, Storage, and Distribution Managers
The core of the supply chain process, these executives and administrators earn a median of $98,560 per year supervising and overseeing supply chain operations. Their top ten percent can earn more than $169,070.
The most senior executives in the supply chain loop, with the highest levels of education and the most experience, earn a median salary of $98,980 per year. The top ten percent of them can make over $208,000 annually.
Like other hot jobs in hot industries, supply chain managers who climb the ranks are also often eligible for performance incentives, bonus payments, and other excellent benefits. Those can take your total compensation well over the numbers tracked by BLS, which only account for base salary.
Of course, if you want a good career, you'd better set yourself up for it with a good degree. The top MBA in Supply Chain Management programs in the country are a good place to start.
With the right preparation and qualifications, you can make a career in supply chain management that not only pays the bills, but also offers excitement and satisfaction.
2022 US Bureau of Labor Statistics salary and employment figures for Top Executives, Logisticians, and Transportation, Storage, and Distribution Managers reflect national data, not school-specific information. Conditions in your area may vary. Data accessed July 2023.