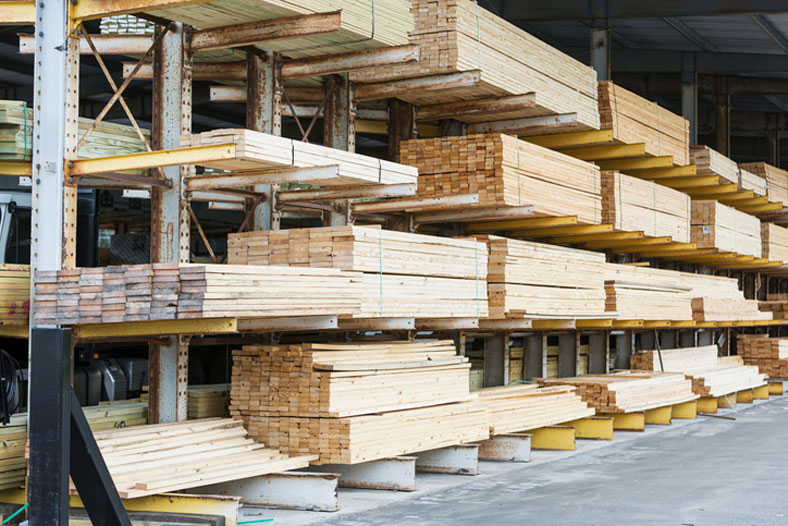 The construction world is an industry with a big appetite for big stuff. Whether you're outfitting a crew with F-150 Super Duty pickups to crunch across job sites or lining up a couple dozen truckloads of steel I-beams for a new office building, you're dealing with heavy stuff in large quantities. Transporting, storing, and distributing that material is what keeps nail-guns popping and weld sparks flying.
It's also an extremely competitive industry. That extends across all phases of construction: firms compete for a shrinking pool of laborers, for materials that are running short, for lucrative contracts. And the nature of the business in many cases requires up-front bids that are made years before projects start.
Efficient procurement and distribution of building materials and supplies is often all that divides profit and loss in the construction industry.
That makes accurate estimates of supplies and materials a make-or-break proposition for construction firms.
It all adds up to making effective supply chain management critical to the construction industry—and an SCM specialty that more often requires a college degree to get into.
In the Midst of a Skilled Labor Shortage in Construction, Timely Deliveries are More Important Than Ever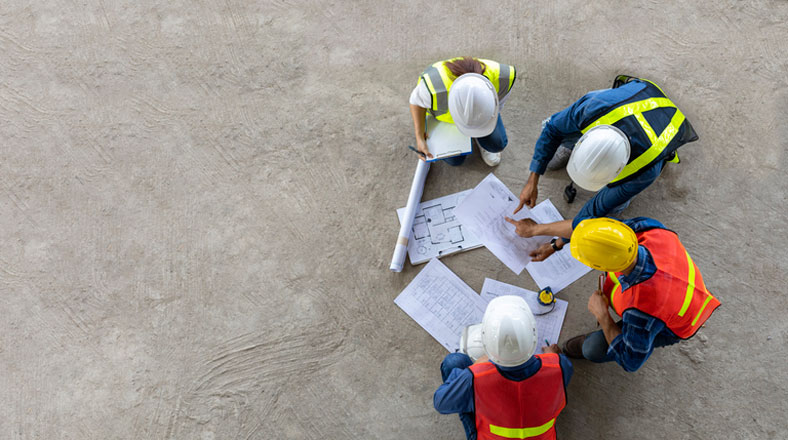 Labor can be as much as half the cost of a construction project in the United States today. And that's when you can find workers in the first place—according to the industry group Associated Builders and Contractors, in 2023 the industry was short an estimated half-million workers.
The Bureau of Labor Statistics (BLS) reported that job openings in construction jumped by 130,000 in 2023.
So, it's vitally important to keep tradespeople and laborers busy when you can get them. That means having all the materials on hand the moment they are ready to work. And it's not just a pile of lumber and a load of concrete. Sure, form boards and wet mud are vital, but they're no good without the compressors to nail the forms together, rebar to set and tie before the pour, and all the other hundreds of items a job site runs on.
At the same time, excess inventory is as poisonous in construction as any industry. So, logistics teams in construction must shave their stock to the minimum to keep crews going without leaving materials stacked around the site.
Construction is a rough business, and it can be hard on equipment. Supply chain managers learn quickly that saving money on tools and gear isn't really much savings if tools don't hold up and you have to run to Home Depot in the middle of the workday for a replacement. So, shopping for quality is important, and so is having back-ups. A strong knowledge of brands and the preferences of the workers on the ground is important.
Forecasting can be a critical part of construction supply chain management jobs.
Any time material costs go up on a project that has already been bid out, that's money coming right out of the company's pocket. So, a view of the future and a feel for the market is critically important in construction supply chain management.
What is Supply Chain Management in Construction? – SCM Jobs in Construction are Heavy in Procurement and Planning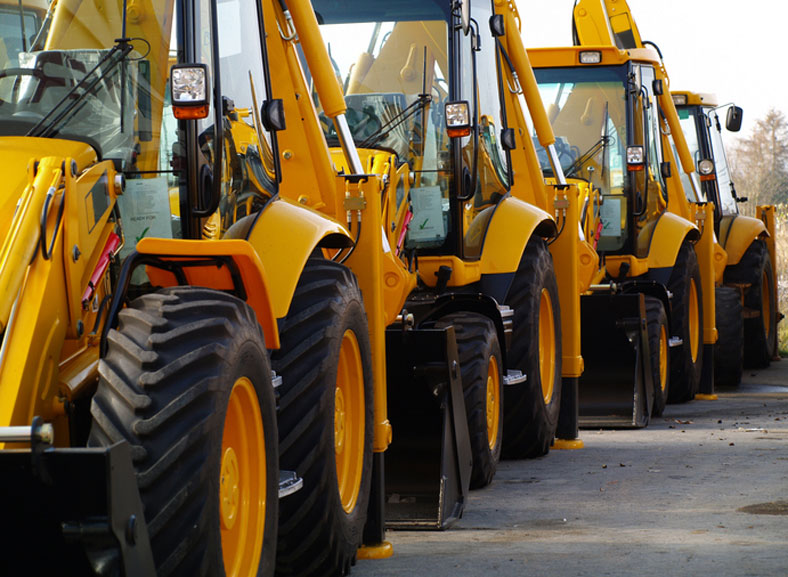 Construction industry businesses exist in all sizes and for all trades. There's enormous diversity in supply chain jobs in this field. You might end up working for a big general contractor in their commercial construction and supply chain sourcing department; you could become a project manager for supply chain strategy with a heavy equipment lessor. You might even just become the parts guy at a small plumbing or HVAC outfit.
All of these positions act as a sort of go-between for the workers out on the job in the field and the major suppliers in the industry. They work closely with project managers and bidders to anticipate needs and ensure stock is on hand to meet them.
Procurement positions are big in the construction industry. Construction crews are voracious consumers of parts and materials. So big contractors hire for plenty of positions with titles like:
Planning is also a big deal in the construction industry. Project managers and materials managers work together closely to ensure that project plans match material availability. And planners, in turn, must coordinate with procurement to develop accurate cost and consumption estimates. They fill roles like:
There is plenty of crossover between ordinary management roles in construction and supply chain management. That's particularly true at smaller shops, where a foreman wears many hats. Although their title might not reflect supply chain management duties, they are just as critical in those jobs as in dedicated positions.
Salaries Range Far and Wide in the Construction Logistics Business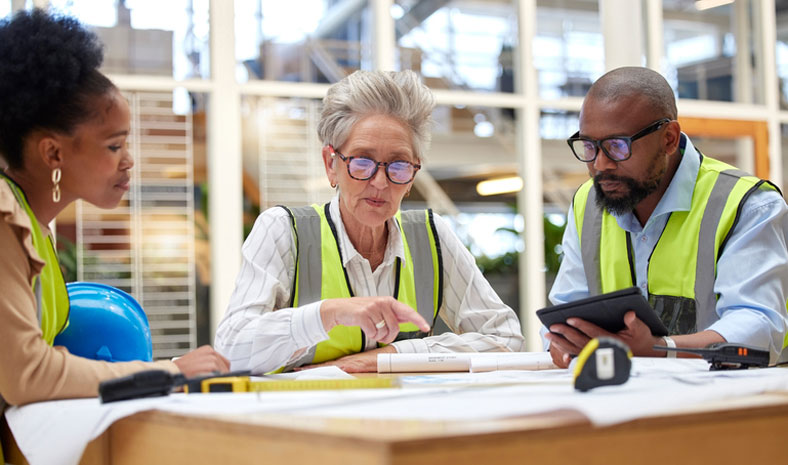 The construction industry is very big, and very regional. When things get built, it's not in the cloud, or over Zoom… there's a chunk of land and something is going to get put together right there. So, these jobs are not as portable as some—but that also means they exist everywhere in the country.
It's tough to determine the typical salary for a supply chain manager in construction for the same reason, though. A logistics manager for a big construction company in a coastal metropolis with a half-dozen active tower cranes hanging iron in the sky has a very different salary profile than a modest sized Midwestern contracting company juggling a few builds and remodels.
But the Bureau of Labor Statistics does offer some averages for supply chain professionals to give you a ballpark idea. There are two positions they track within the construction industry that include logistics jobs:
These are jobs with direct tasks in supply and logistics, including analysis, purchasing, contract management, and inventory work. Those working in the construction industry make slightly more than the category average across all industries
Transportation, Storage, and Distribution Managers - $96,440
These positions have more responsibility and oversight than logisticians. They include planning, strategy, and overall supervision in supply chain services. Their pay in construction is pretty close to the overall rate.
For more detailed information about industry, educational, and regional effects, you can see our in-depth page on supply chain management salaries.
What Kind of Degrees Are Best to Prepare for Supply Chain Management Jobs in the Construction Industry?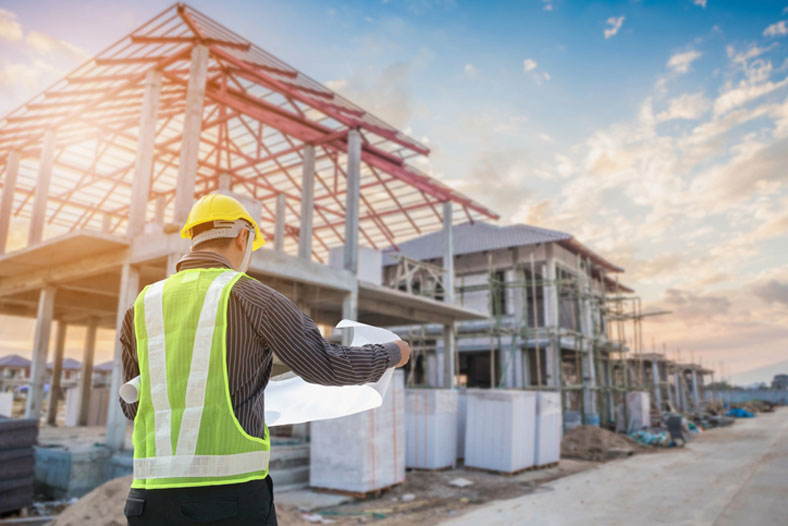 Construction is a business that has a reputation for not being terribly concerned with college credentials. But within the industry, that's an outmoded point of view. Technology and innovation have transformed construction just like any other modern industry. And new considerations, like sustainability, are becoming a big deal from both the regulatory and the customer points of view.
All of that means college training is becoming more and more common. That's definitely the case when it comes to the supply chain. Global resources mean that construction projects get built with materials and tools from all over the world. Not only is sourcing and delivering all those products complex, but it's further impacted by federal, state, and local regulations and contract specifications. You don't just show up with a hard hat and a pencil behind one ear to bid a job these days. You need real intellectual firepower to make an impact in construction.
So, degrees in supply chain management for construction professionals are a big deal. While construction itself isn't a specialty focus, you'll find offered with supply chain management degrees, many of the concentrations available in those programs cover exactly the parts of SCM that construction companies are most concerned with:
On the other hand, there are also degrees specific to construction management, such as a Bachelor or Master of Science in Construction Management. These will typically include some training in logistics and supply chain management as it relates to the construction industry.
To deliver a boost to your supply chain management skills regardless of your major, though, you might find that a certificate program offers the best choice. This is something you can earn concurrent with a bachelor's degree or by itself as a post-secondary option offered at community colleges. More often, though, they are offered at the post-bachelor's (graduate certificate) and post-master's (postgraduate certificate) levels.
As a short sequence of college-level courses, certificates come with the flexibility and speed to tailor your education to your career goals. For example, a Supplier Relations and Logistics Certificate could be the only addition you need to improve your procurement skills. Alternatively, a Supply Chain Project Management Certificate could give you the job site skills for handling deliveries and storage to maximize worker efficiency.
Certification Options to Earn Recognition for Your Supply Chain Management Skills in Construction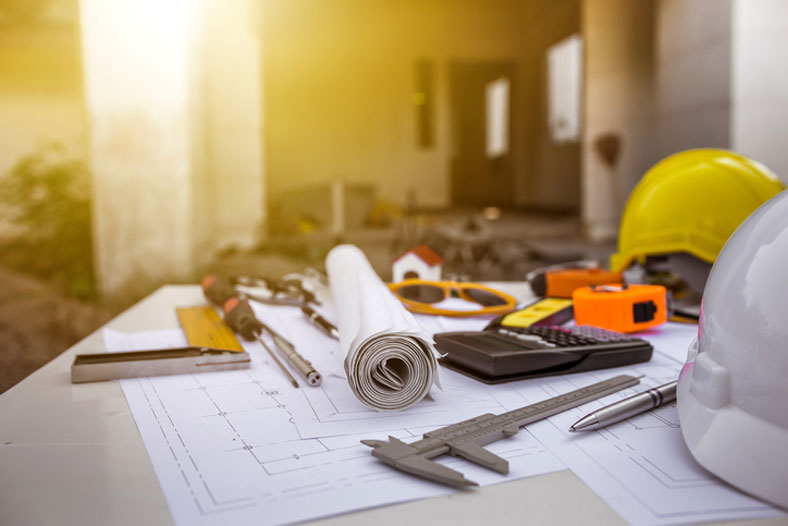 The supply chain world also comes with many options for professional certifications. Unlike educational certificate programs, these are an evaluation of your abilities offered by SCM industry organizations. They are highly valued in the industry and may offer real career advantages in larger construction companies.
Procurement is one of the biggest considerations for construction companies. Certifications like the ISM (Institution for Supply Management®) Certified Professional in Supplier Diversity® (CPSD™) or any of the Next Level Purchasing Association procurement and sourcing certifications will help you find traction.
Whether you specialize in supply chain work in construction or just tack logistics skills onto your current construction management expertise, it can make a big difference on your next job. From pushing profits into the black to getting build projects done on time, smooth supply chain management sets the stage for everything that follows.
2022 US Bureau of Labor Statistics salary and employment figures for the Construction sector reflect national data, not school-specific information. Conditions in your area may vary. Data accessed September 2023.