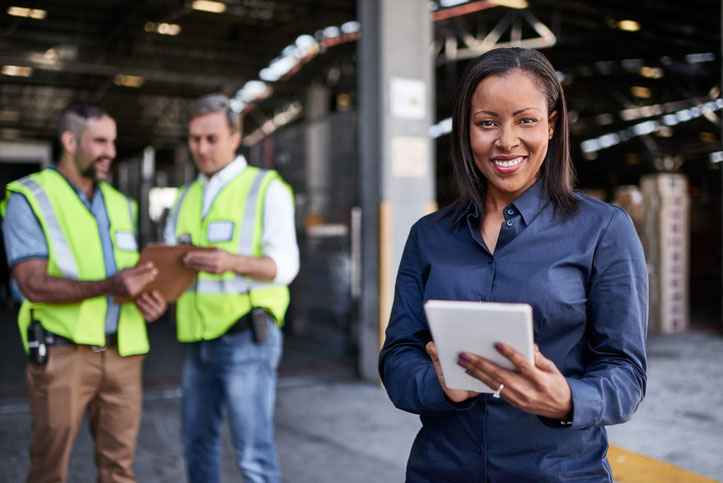 Even if you don't always see them, you know when supply chain managers are on the job.
You know it because you see food and other goods on the shelves at your local supermarket. Your Amazon packages show up on your front doorstep. Electricity stays on and heat and water flow to your home. You can get fuel for your car and swing through the drive-thru at a fast-food place for burgers on the way home.
Every item on the menu and every drop of fuel came through a dizzyingly long process of transportation, processing, and storage before it got to you. And at every point in that process, an experienced team of logistics professionals made it happen.
Supply chain managers are the people who run the teams that feed and fuel the nation.
A logistics and supply chain management degree can be applied in a dizzying array of different industries:
One thing all those positions have in common is that they demand an intimate familiarity with some of the most complex aspects of the modern business world. You'll have to master concepts like:
It's a field that is wrapped in complexity and nuance. Not only will you have to understand each of those concepts individually, but also learn how they connect with and impact one another.
You're not likely to be able to handle any of that without earning a specialized degree in supply chain management.
Supply Chains are a Complex Matrix that Only Professionals with Formal Training and the Right Degree Can Master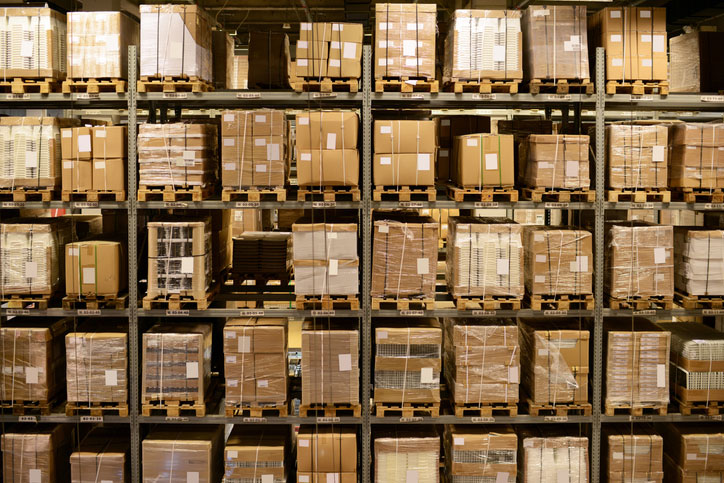 Supply chain management is a term that covers a lot of territory.
A supply chain is the network of individuals, organizations, and processes used to produce and distribute a product to end users.
You can see quickly that it's a web of connections that must be made for almost any product and many services to reach businesses and consumers around the world.
Managing those connections starts long before the first product is shipped. Supply chain managers must weave the web first. They handle tasks like:
And in today's competitive business environment, supply chain managers do all that with a mandate to squeeze in as much efficiency as possible. At the same time, they are expected to iron out any delays, safeguard against any risks, and make sure that no part of the business is ever left without the resources it needs.
That was a tall order even in a more predictable world. Today, it's a practical necessity to have a college education even to start off on the ground floor in the fluid and complicated field of supply chain management.
What's the Difference Between Logistics Degrees and Supply Chain Management Degrees?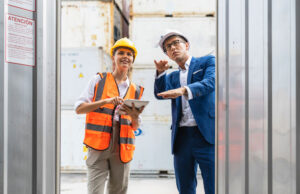 One thing you need to get clear on before you start a career in this field is what exactly to call it. No doubt you have already come across the terms logistics and supply chain management being used both in different contexts, and seemingly interchangeably, including in degree titles.
The relationship is a close one. As it is used in the industry, however, logistics is a subset of the larger field of supply chain management. It is specifically used to describe the processes and coordination around the moving and storage of goods.
That leaves out some of the larger concerns of supply chain management, such as:
Building supplier relationships and procurement systems
Planning and integrating supply chain operations with larger business strategies
Processing operations within the supply chain
Delivery of completed products to consumers
In the way that happens with heavily trafficked internet search terms, the practical difference between logistics and supply chain management is starting to fade in popular use. In fact, the dictionary definition of logistics, and the way the term is used in other organizations, such as the military, would cover supply chain processes just as well. But for the purposes of studying supply chain management, make sure you understand the commercial distinction!
What Will You Learn in a Supply Chain Management Program?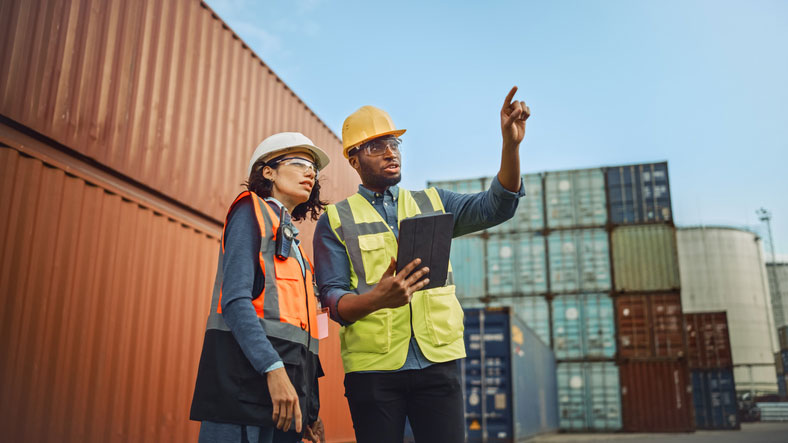 If you are staggering under the list of different kinds of skills and knowledge that a supply chain manager must master, you'll be happy to hear that a degree in supply chain management will cover all that ground.
Of course, these courses will vary depending on the specializations of the major and the focus of the school itself.
The subjects themselves, though, will be part of your studies at any level of SCM degree. In general, supply chain management degrees cover topics like:
Naturally, their intensity and level of complexity delivered in these classes will reflect the level of the degree they are offered with. A supply chain management graduate program will get into the weeds on global supplier relationships and international contract management; a two-year degree may only cover the fact that such relationships exist and must be managed.
Supply Chain and Logistics Management Degree Specialization and Electives Fine-Tune Your Career Path
The complexity of the supply chain inevitably means it's a field that evolves into specialization. In fact, in large organizations, supply chain management may be the responsibility of several different departments, each staffed by hundreds of specialists in various areas.
If you want to develop a high level of expertise in a particular niche, specializations, and electives in your SCM degree are how you'll do it. They range across the map of different logistics issues:
You may decide to pursue a degree devoted to one of those areas. Or you might choose to fill out your studies with elective courses in one or more of those areas, building your own unique niche.
It's also possible to find supply chain management as a concentration on other degree majors. In fact, it's quite common for business, accounting, or even healthcare administration majors to specialize in supply chain management. That leaves them with a focus in their major field, but a strong education in SCM subjects as well.
Building Practical Experience as Part of Your SCM Degree Program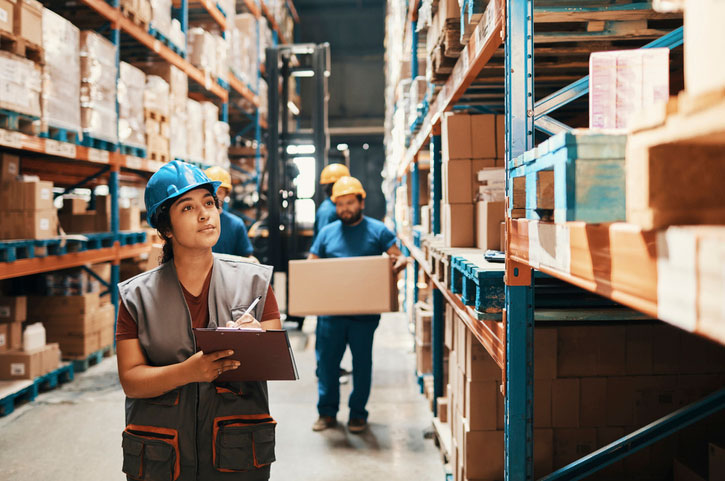 Supply chain management is a field that rewards real-world experience. Many degree programs build in at least some exposure to actual logistics organizations as part of your studies.
In many cases, that will come through internship opportunities. You will find placements at local companies with supply chain operations that are relevant to your level of study and interests. The professionals you will work with will help turn your classroom learning into practical expertise.
Along the way, you'll find mentors and professional contacts that will help you launch your career after graduation.
The Right SCM Degree Level for Your Career Goals
Like other complex business operations, supply chain management takes a team. You can find supply chain management jobs in many different specialties and with many kinds of responsibility within those teams.
So, you won't need the same college education to work as a logistics analyst as you would to be successful as a vice president of global logistics. You'll find supply chain management programs at different levels to match any of those career goals.
A basic, two-year associate in supply chain management gives you the bare minimum to get in the door with entry-level logistics positions. Split between general education and specific coursework in warehousing, tracking, shipping systems, and essential business coursework, you can use an associate degree as a springboard to a four-year degree or to get on-the-ground experience in the field.
The four-year bachelor's degree in supply chain management offers a more well-rounded education that is considered essential for entry-level management jobs. By blending traditional liberal arts education with specialized logistics training, you get a level of expertise in supply chain systems along with essential critical-thinking, administration, and communication skills.
A one or two-year master's degree in supply chain management delivers a focused blast of expertise in advanced concepts in transportation and logistics. These are the degrees that companies look for when they are hiring senior managers or executives managing entire departments. You have a greater opportunity for original thinking and developing your own supply chain management concepts, while making the right contacts and getting the right experience to move your career up to the next level.
Like a master's in supply chain management, an MBA in supply chain management is considered preparation for high-level leadership positions. By putting advanced business management training in accounting, HR, and strategy together with high-level logistics concepts, you come away with the right preparation to run big logistics organizations in any industry.
There are two paths to the highest levels of study in supply chain management. Although PhD, or Doctor of Philosophy, programs in supply chain management are the most common advanced degree offered in the field, they're not considered a practice-oriented degree. Instead, they are considered the appropriate preparation for academic or research work in the field. For supply chain managers who intend to stay actively engaged in management roles, the DBA, or Doctor of Business Administration in Supply Chain Management is the best choice. The DBA can be earned with as little as three years of additional study, while a PhD is typically five years in length.
A certificate in supply chain management is a fast-track path to education in some specific subset of logistics skills. Lasting only a few months to a year, they are relatively inexpensive, but don't include the full spectrum of training as a degree. They are a great choice for professionals who need to brush up on a specific area of SCM, or who need a high overview understanding for management purposes.
Choosing the Right School for Your Degree or Certificate in Supply Chain Management
In part, your choice of schools for earning your degree in logistics and supply chain management will depend on those levels—a two-year community college isn't going to offer you a master's degree.
Beyond that, you still have plenty of options to explore, however.
Like any kind of university education, you'll want to check out factors such as:
Going past those basics, though, there are a couple of aspects of supply chain education that you should give extra scrutiny. These factors aren't necessarily critical in other types of degree programs, but for logistics and supply chain majors, they can make or break careers
The first is making sure the program has strong industry ties and experiential learning opportunities. We already hit on the importance of internship and other field experiences to building a complete understanding of supply chain complexities. But it's equally important that those experiences take you into the specific industries or roles that you are interested in.
A school that has consulting partnerships, research agreements, or that shares professors with big supply chain players in your field is going to be your best option. You'll not only receive the most relevant and up-to-date training, but you'll make connections with the best people to keep your career moving in the right direction.
The next is to look for schools with active and involved logistics student groups. This serves much the same purpose as industry connections do—networking is a key way that things get done in the supply chain world. While it's important to develop contacts who are already working in the industry, it can be just as critical to build connections with your peers. They will be climbing the ladder at the same time as you, and they'll be able to offer insights and assistance right at your level.
Active chapters of groups like an operations and supply chain management club or a campus ASCM (Association for Supply Chain Management) chapter also enrich your degree experience. They often organize guest speakers, site visits, or study sessions. And there's always a helping hand when you get stuck on a tough problem in class.
Looking at the Cost of Attending a Supply Chain Management Degree Program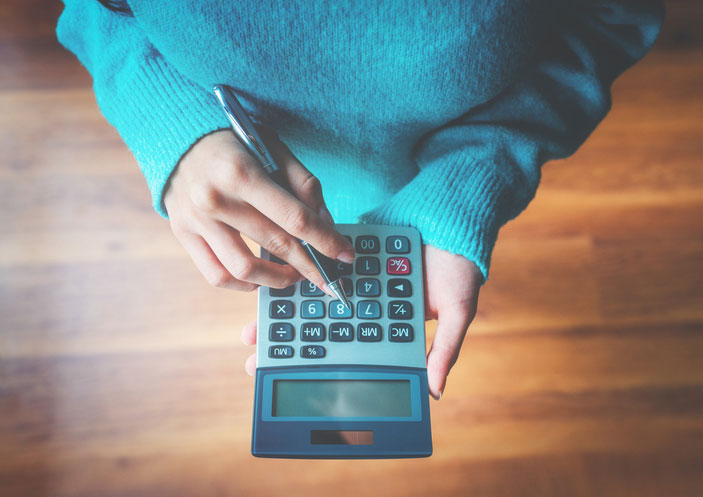 The range of costs behind supply chain management degrees is as varied as the kinds of degrees themselves. There are variations both in what different schools charge for tuition as well as what the different degree levels cost on a per credit basis.
The go-to source for higher education costs today is the National Center for Education Statistics, providing average data that offers a close approximation of what you can expect to pay.
For the 2021-2022 school year, the average annual cost for tuition and fees at a two-year college was $3,859. That means you're looking at about $8,000 for an associate degree offered at a community college.
The same annual rate at a four-year school, however, came to $17,251. That means you're looking at closer to $35,000 you if you earn an associate at a four-year university. And going all the way to a four-year bachelor's degree will take you to just over $69,000 total.
For supply chain management graduate programs, the price is higher, even though they are offered by four-year colleges. The average for 2020-2021 was $19,749 per year, close to $40,000 total.
Of course, there is a big cost divide between public and private schools. At the graduate level, for instance, the typical cost of a public school is only $12,394 per year. Private institutions were more than double that, at $26,621 per year.
Certificate programs are much harder to quantify. They can vary in length and substance. And there are differences in what you will pay based on whether they offer college credits or are non-credit classes.
It's important to keep in mind that these are just tuition and fees, as well. Depending on your personal circumstances and the school you pick, you will also have varying costs associated with room, board, and school supplies.
Should You Earn a Supply Chain Management Degree Online?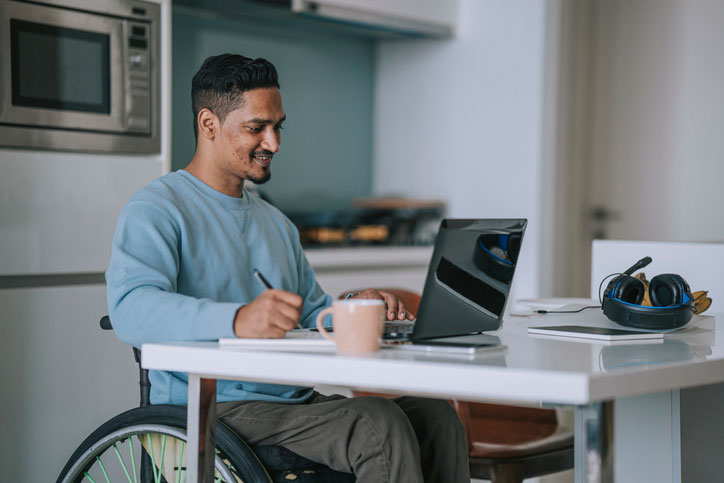 In studying supply chain management, online degrees can be seen as an advantage. After all, once you are out working in the logistics industry, you'll be working in a networked world. If you're going to spend a career looking up material safety data sheets online and filling out reports for departments halfway across the country, it makes sense to prepare by filing homework in an online Learning Management System.
Online supply chain management degrees are common at all levels of education. And they can be useful whether you're first starting out in your studies or coming to them late in your career. You can find the perfect match for your skills, industry, and interests.
Choosing a logistics and supply chain management degree online means you get your choice of any school in the country.
And by avoiding having to relocate, you can take advantage of a lower cost of living by staying at home during your studies.
Online SCM degrees also come with the gift of time as well as location. Usually offered mostly asynchronously, you have flexibility in what times you do your coursework. That can be streaming a lecture after you have the kids in bed, filing a homework assignment on your lunch break, or chatting with professors and fellow students on the weekend. That leaves you the option of fulfilling family or current job obligations without missing a beat.
With the Right Supply Chain Management Degree, Jobs are Accessible in Every Industry
The very term supply chain implies a series of linked positions that stretch from beginning to end of the procurement and distribution process. There's a task, a job title, or an entire department of professionals that is sitting on every single one of those links.
Supply chain management degrees at the various levels unlock most of these positions. From the freight dispatcher with an AS in Logistics who sets up a load and schedules the truck driver up… to the Senior VP of Supply Chain Operations with an MBA in Supply Chain Management who puts together the shipping strategy and agreements to make it all happen– the right SCM degree delivers the skills and knowledge to do the job.
It's not a big mystery which kind of degree goes with which job. The greater the responsibility, the higher the degree level required. Some common supply chain job titles for different degree levels include:
Associate Degrees in Supply Chain Management Jobs
These jobs will often involve hands-on coordinating work directly in transportation and logistics. But they will also require analytical and decision-making skills and come with good opportunities for advancement:
Bachelor's Degrees in Supply Chain Management Jobs
Basic management positions are common for bachelor's graduates. You can get your foot in the door in administrative and leadership roles and find in-depth positions requiring dedicated knowledge and analysis of complex supply chain topics.
Master's/DBA in Supply Chain Management Jobs
These are the most senior positions in any supply chain organization, and sometimes in the entire company. While there is no typical difference in job titles for master's graduates versus doctoral graduates, those with a DBA will often be preferred for larger and more complex operations, particularly on an international scale.
Of course, experience is prized in all these jobs. So, you will certainly find a lot of people bleeding over at the margins into higher categories based on the combination of their degree and their on-the-job experience.
PhD degrees are unique in that they mostly qualify graduates for jobs outside of SCM—specifically, college instructors. During your time studying in supply chain management programs, your professors probably had these degrees. If you go on to earn one yourself, you, too, can teach supply chain management at the college level.
Similarly, a certificate doesn't necessarily tie to a particular job in supply chain management. Available at every level, they might unlock a particular specialization or qualify you for a promotion to any one of these positions.
Salary Levels You Can Expect with a Degree in Supply Chain Management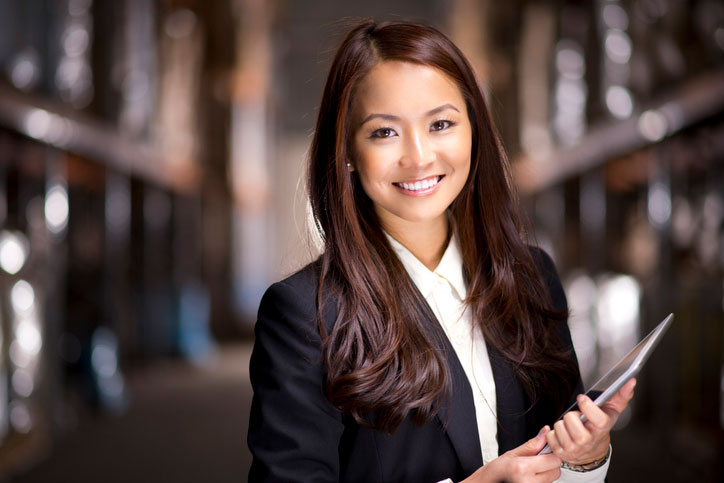 As you might imagine, the variety of positions at different levels of responsibility makes it impossible to generalize about the salary that supply chain management degree graduates typically pull down. But you can look at the various job categories and make some basic connections with education levels.
The United States Bureau of Labor Statistics (BLS) is the agency that officially tracks salary and employment levels for various jobs. They have three categories that supply chain professionals can fall into.
The first is Logisticians. Entry level jobs in this category may be had with an associate degree. Logisticians in the bottom 10 percent earn a median of $45,160 per year. But with experience and additional training, it's likely that most will land closer to the median: $77,520 per year as of 2022.
The next category is that of Transportation, Storage, and Distribution Managers. These are the legit management and administrative jobs that make the day-to-day calls in supply chain operations. A bachelor's degree is the minimum to qualify you for entry-level positions in this category. The median salary in these core jobs in SCM is a healthy $98,560 per year.
More senior managers, of course, will often get their jobs on the back of holding a master's degree. That's likely to push them toward the top ten percent of earners in this category, which was $169,070 in 2022.
Finally, the most senior supply chain managers don't end up in the supply chain job category at all. The chief operations officer, VP of logistics, and other senior executive positions are categorized in the Top Executives group.
In 2021, the median pay for those jobs came in at $98,980 annually. But the top ten percent, who are likely among the most experienced and highly qualified, instead earned more than $208,000 each year… the highest level that BLS even tracks.
Bonuses and benefits can push total compensation even further above those numbers. And as high demand for expert supply chain managers makes the right candidates scarce, you can expect those numbers to climb even further.
There are many roles to fill up and down the supply chain. And more are coming—the BLS job outlook for logisticians forecasts a 28 percent increase between 2021 and 2031, much faster than the average for all American jobs. An investment in a supply chain management degree puts you right in line to take advantage of that job growth, and the salaries that come with them.
2022 US Bureau of Labor Statistics salary and employment figures for Top Executives, Logisticians, and Transportation, Storage, and Distribution Managers reflect national data, not school-specific information. Conditions in your area may vary. Data accessed July 2023.