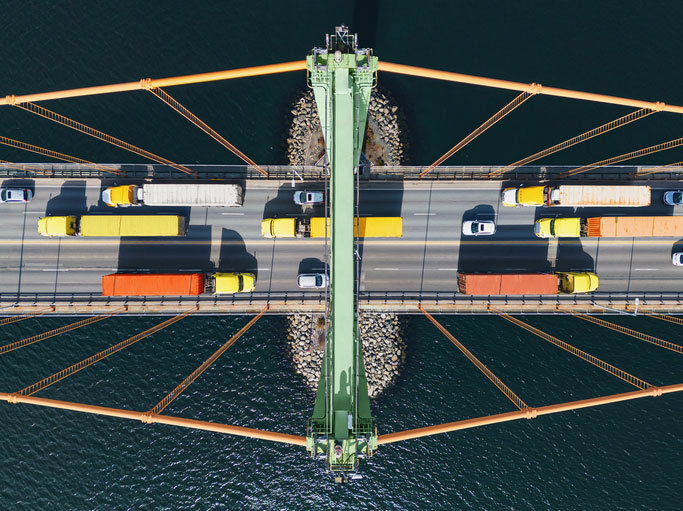 Starting off on the ground floor in any industry is a great idea. It may be even more valuable in a career in logistics and supply chain management.
That's because the devil is always in the details when it comes to maintaining efficient supply chains. It's the boxes thrown in the truck with the scan codes wrong side down or a GPS glitch sending drivers to the wrong gate at the transshipment point that adds those extra minutes that add-up to serious compromises to the efficiency of those chains. A million tiny things have to go right in any modern supply chain to get product where it needs to be, when it needs to be there. Any one of them can turn the whole thing into an unprofitable and embarrassing fiasco.
Looking down from on high as a mighty supply chain manager, there's no easy way to spot these vulnerabilities. You learn about them through time in the trenches. As the person on the ground getting their hands dirty, the lessons get driven home better than they would in any college class on the subject.
Yet college still offers invaluable preparation to get your foot in the door in logistics. It's a high-tech, high-demand field. It's no longer enough to simply make a good impression when it comes to getting hired in supply chain management. You need a big-picture perspective; you need computer savvy; you need international know-how.
If you want a fast track to getting an entry-level logistics job, there's no better place to start than with an associate degree in supply chain management.
The Specific Purpose of an Associate Degree in Supply Chain Management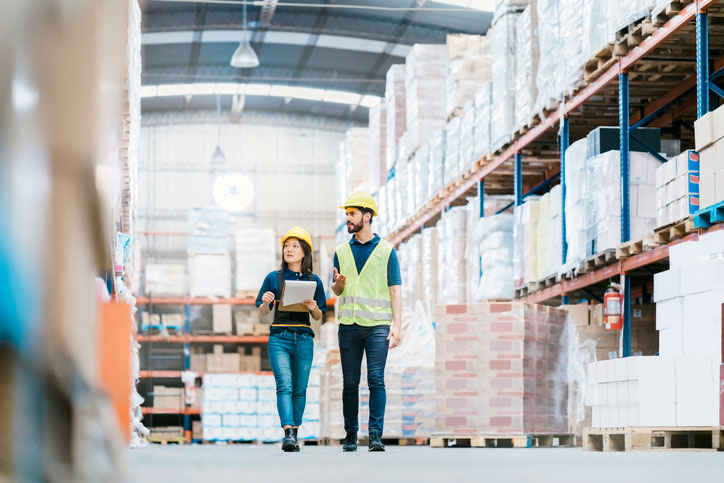 Associate degrees are the fastest and least expensive type of college degree available. They take about two years to complete. The coursework is split between traditional liberal arts and sciences studies and the major focus on logistics and supply chain basics. That offers a good balance of general critical thinking skills and industry-specific knowledge.
Associate degrees are sometimes also known as transfer degrees. That's because four-year colleges often accept the credits, applying them toward the first two years or so of a full bachelor's degree. This is easiest where transfer agreements have been set up between schools in a particular region, or when you pursue a bachelor's from the same school where you earned your associate. But you may be able to get some of your coursework recognized when transferring in credits from any accredited school to any other university.
These degrees come with a variety of titles. Some include:
Associate of Applied Business in Supply Chain Management
Associate of Science in Logistics & Supply Chain Management
Associate of Arts in Supply Chain Management
Associate of Science in Logistics & Transportation Management
Associate of Applied Science in Global Logistics and Supply Chain Management
Associate of Science in Logistics Management
Associate of Applied Science in Transportation, Distribution, and Logistics
While each may come with a slightly different focus, all of them offer a solid footing for getting started in a supply chain management career.
What Are the Different Types of Associate Degrees in Logistics?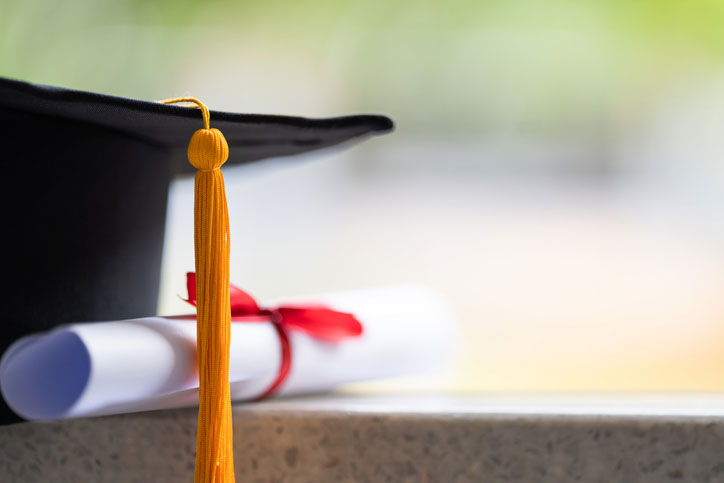 You'll notice that there are different types of degrees on that list, beyond just the different major titles. Which should you choose? It depends on your needs and focus.
So, you can see right away that an AAS/AAB gets you ready for immediate employment in logistics but may not offer the same advantages as an AS when it comes to long-term advancement. Similarly, while an AS delivers strong technical skills right off the bat, you may wish you had an AA and the broader skills in communication and cultural studies when it's time to interview for that job in Hong Kong.
It's also important to look at the details rather than the general guidelines, though. Every school has their own definition for how these degrees fit together. So you could well find an AS at one college is roughly equivalent to an AAS at another.
How Specialized Can You Get in an Associate Degree in Supply Chain Management?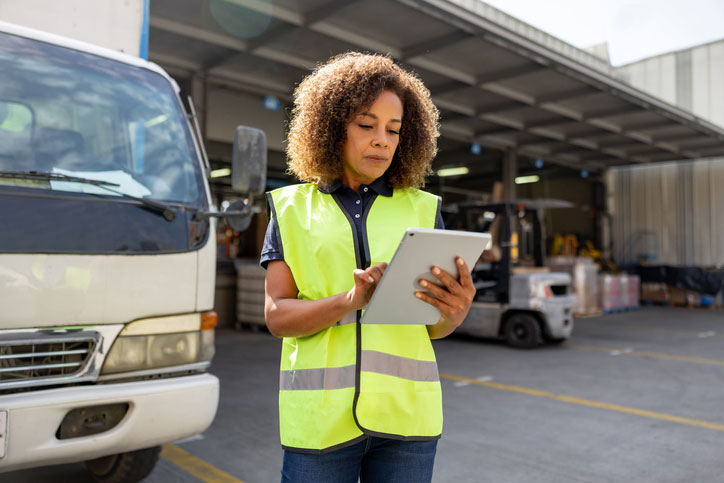 You'll realize pretty quickly that supply chain management is an enormously complex field. It's split up into a lot of different specialties and sub-specialties. And so it's common for degree programs to offer options for training specific to those specializations to get you off on the right foot in the industry.
While there are relatively few different specializations to choose from at the associate level in logistics, at least compared to higher-level programs, you may find a few choices.
It's also sometimes possible to brew up your own specialization with a careful selection of electives.
On the other hand, it's rarely important to start specializing at this level of supply chain management. A broad perspective and good general education will set you up to choose your niche later in your career.
Finding the Right School for Your Associate Degree in Supply Chain Management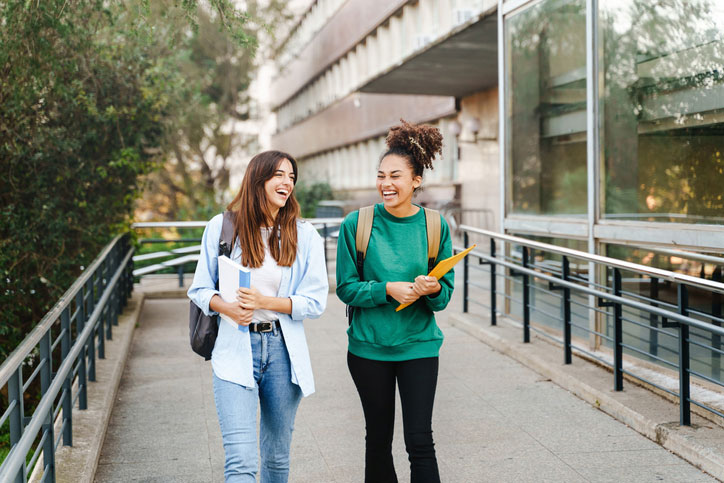 One big advantage of associate degrees is that they are offered everywhere. Many community colleges and private two-year schools have programs in supply chain management. So do a lot of four-year universities, both public and private.
So, you are almost certain to be able to find not just one, but several choices near you.
But that also creates a sticky situation: how do you know which school to pick?
There are a few things you'll want to look at to narrow down the right choice:
It's also a good idea to consider your long-term plans when choosing a school for an associate in supply chain management. It's possible that you're going to stick it out with an AS in SCM and make a healthy career for yourself with that knowledge. Or you may just be using the degree as a cheaper springboard toward a more advanced education in the field and more senior roles.
Your homework starts long before the first day of class in your associate in supply chain management program.
In either case, the choice of school will be important. If your associate is going to be your only degree, it had better be a good one. You'll want a school with a strong reputation and good industry connections.
On the other hand, if it's the first two years of a long-term educational investment, you need to be sure those credits will transfer. You'll want the curriculum to prepare you for studies down the road. Your choice will need to make the most of the time you invest.
Should You Consider an Online Associate Degree in Supply Chain Management?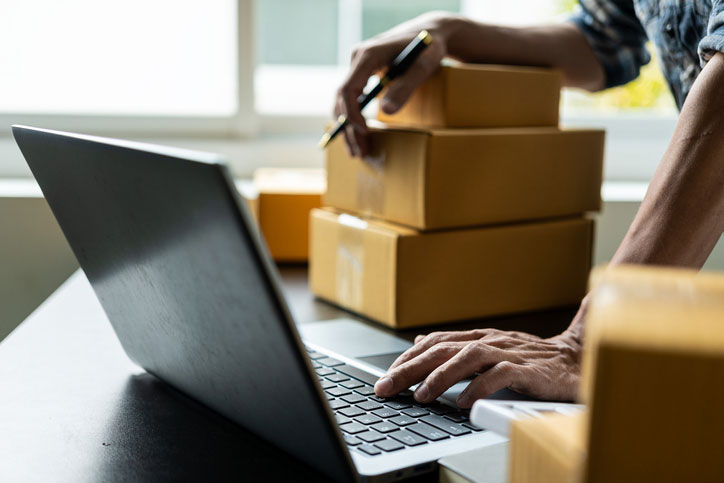 Of course, you're not really restricted to just choosing from among schools near you in this day and age. The reality of online education has put a lot more options on the board in logistics studies.
There are a lot of advantages to picking online supply chain management degrees. Although it can already be tough to choose from so many different associate options, the fact is that more choices create more chances to find the perfect fit for your goals. By expanding your search online, you're checking out programs all over the country. Each has their own advantages and specialties. So, you can get into a degree that is practically tailored for your career objectives.
Online studies also introduce a lot of flexibility in your college life. Instead of having to show up in a classroom in a specific place at a specific time each day, most online courses float in both time and space. In an asynchronous format, you don't have to be online at the same time as your professor or other students to attend class. Instead, you can stream a lecture at 3am, do your homework after breakfast, and catch up on a class project on your lunch break.
That's a set of features that opens up logistics studies to even the busiest student. You can earn an associate degree online while keeping your day job and meeting family commitments.
What Will You Pay to Earn an Associate Degree in Supply Chain Management?
One of the other big advantages to associate degrees is the low cost. Not only does a two-year program mean you are only on the hook for tuition for half the time a full bachelor's usually takes, but the cost per year tends to be lower, too.
According to the National Center for Education Statistics (NCES), annual tuition and fees at a two-year college were $3,859 in 2022.
Compare that to the $17,251 that the typical four-year school charges, and you can easily see the advantage.
But there's more—since two-year schools are so widespread, it's a lot more likely that you can find one close to home. That will also save you a lot on room and board compared to relocating for college. Again, referring to NCES data, in 2022 that could save you an average of an additional $8,116 per year.
Laying the Groundwork for a Supply Chain Career with a Broad Curriculum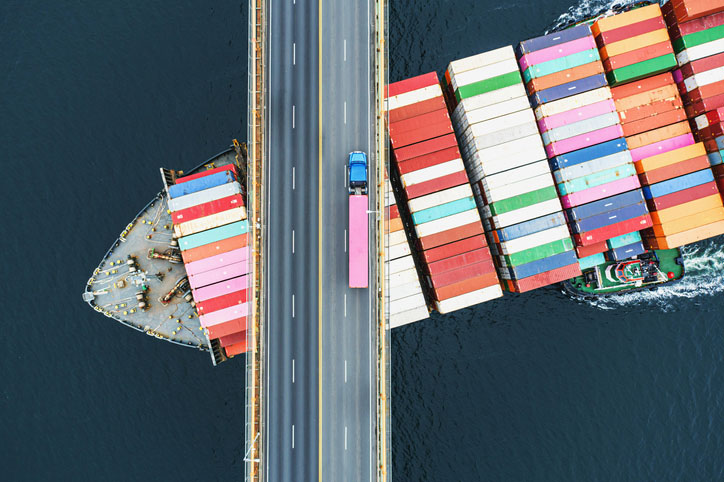 So exactly what does almost $4,000 per year buy you in terms of classes in a supply chain management associate program?
The first thing to understand is that every program is different. Each school has its own blend of instructors, institutional knowledge, and local industry factors that will shape the course of instruction. Some will lean more toward global shipping and maritime; others may focus on trucking and warehousing. And any of them may lean toward particular industries just based on what's in demand or where their instructors worked.
But there are certain core courses that any good associate degree in supply chain management will come with. These are the classes that deliver the fundamentals that hiring managers will count on. From specialty to specialty, industry to industry, these are the bedrock that global supply chains are fastened onto.
The ties between logistics and technology are a two-way street. Not only have advanced supply chain connections made possible the modern tech industry, but information technology has utterly transformed supply chain management.
Poor Inventory Management Sinks Even Solid Supply Chains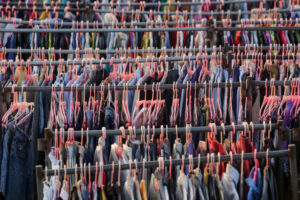 Even the tightest, most well-oiled supply chain can fall apart if the goods it delivers aren't put to good use when they get where they are going. Warehousing and inventory management can be a critical, if overlooked, piece of the puzzle.
That was a lesson that European fashion retailer ASOS learned to the tune of around $30 million in lost profits in 2019.
The problem came with a supposed supply chain upgrade. The company installed new automated warehouse management and control systems to improve operations. And operations did improve… at least on the distribution side of the warehouse.
But the receiving side of the business was another story. As new product came into the warehouse, the system couldn't stow it as quickly as it was being distributed. And as even the most junior supply chain manager knows, if your goods are going out faster than they are coming in, soon you have no goods at all.
The company survived, but shareholders weren't pleased. And logistics professionals chalked up another lesson in inventory management.
An Associate Degree in Supply Chain Management Isn't Just About Supply Chain Management
Don't overlook the importance of general studies courses to your career in supply chain management. Although the fun stuff is in the SCM-focused classes, there are good reasons that associate degrees include nearly half of their credits in essential liberal arts studies.
That's because those are the courses that ground you in logical thinking, problem-solving, and basic knowledge. These are the skills that help you put your new logistics knowledge to practical use. Math and geometry may not sound exciting, but they'll keep you from over-committing warehouse shelf space. English courses will help you write memos and supply orders clearly and accurately. History and social studies give you a leg up when working with different cultures overseas.
Fine-Tuning Your Supply Chain Associate Degree With Elective Courses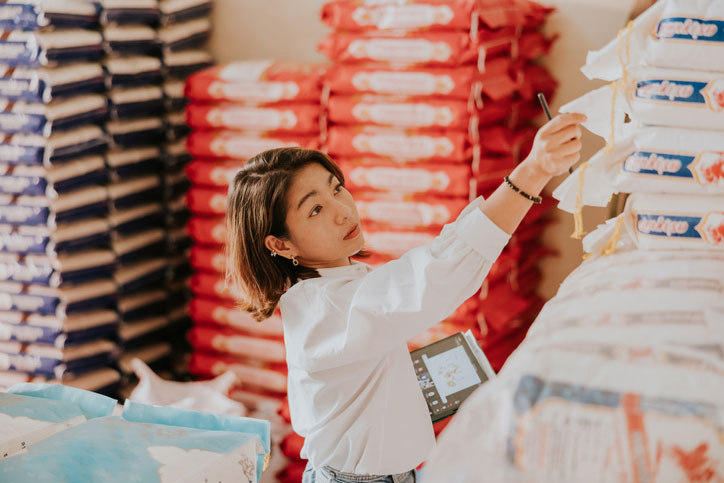 Although an associate degree doesn't leave many credits for electives, you'll still have a few course slots that are entirely up to you to fill. This is an opportunity to fine-tune your degree to your interests and goals.
Electives are another factor to differentiate schools offering logistics associate degrees. Not every school will offer every option. In many cases, it comes down to the expertise and interests of instructors.
There is as wide a range of elective possibilities as there are specialties and niches in logistics. Additionally, there are many classes from the world of business, such as Six Sigma and Lean, that touch on considerations for logistics professionals.
Associate-Level Jobs in Supply Chain Management Are Found All Over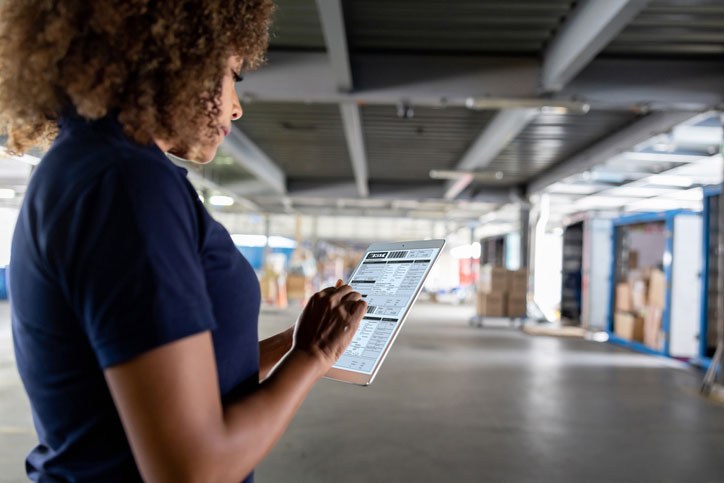 The logistics industry is enormous. Supply chains require experts in hundreds of different jobs, from the able sailor to the vice president of logistics.
An associate degree isn't going to land you in the top slot in any corporation, at least not right away. But it is aimed at management positions, even if they are a ways down the totem pole. The ability to administer the details of supply chain operations will land you a position as a logistician.
BLS likes to keep nice and tidy categories, but they don't always line up with the job titles you see in help-wanted ads. There are hundreds of different titles that logisticians go by. As an associate graduate, you're most likely to qualify for those such as:
There are dozens more, sometimes specific to certain industries. What you can count on is a solid footing for an entry level job handling some specific aspect of the overall operation of supply chains.
Looking at Salary Levels for Logistics Professionals with an Associate Degree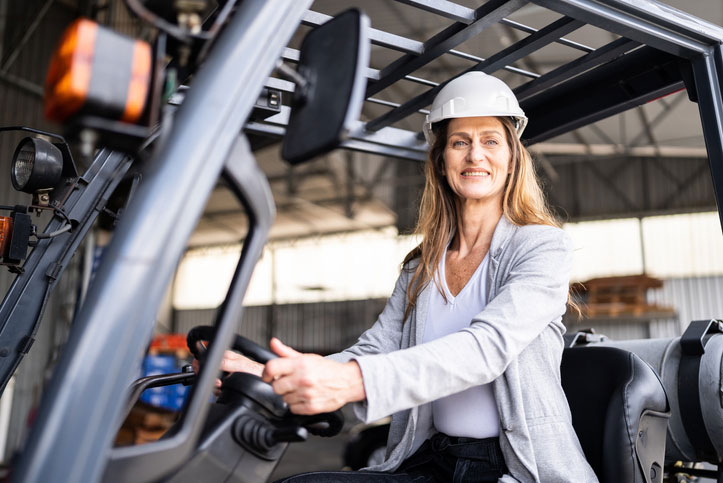 The reason the Bureau of Labor Statistics (BLS) lumps all those similar supply chain management jobs into one big category is so they can come up with relevant statistics about the position. One of the most relevant for you as you are starting out in the business is going to be salary.
For 2021, BLS found a median annual salary of $77,030 per year for logisticians overall.
Before you get too excited, that's including many more senior jobs than you will be qualified for with an associate degree and no experience. A more realistic range for anyone just starting out in logistics will be in the lower 10 percent, or less than $45,160 per year.
There are many differences in pay based on the industry you work within, too. For the top industries that employ logisticians, the median salaries for 2021 worked out to:
On the other hand, the job growth rate is through the roof—BLS expects to see a 28 percent increase in logistician jobs between 2021 and 2031, much faster than the average rate of job growth in the country. You won't have to look far to find new position listings if those calculations are accurate.
With the experience an associate degree can help you rack up in the supply chain field, you will soon start thinking about moving up the ladder. And if you choose well, you'll be in a great position to move on with further studies and a healthy resume to compete for even better jobs down the road.
2021 US Bureau of Labor Statistics salary and employment figures for Logisticians reflect national data, not school-specific information. Conditions in your area may vary. Data accessed April 2023.