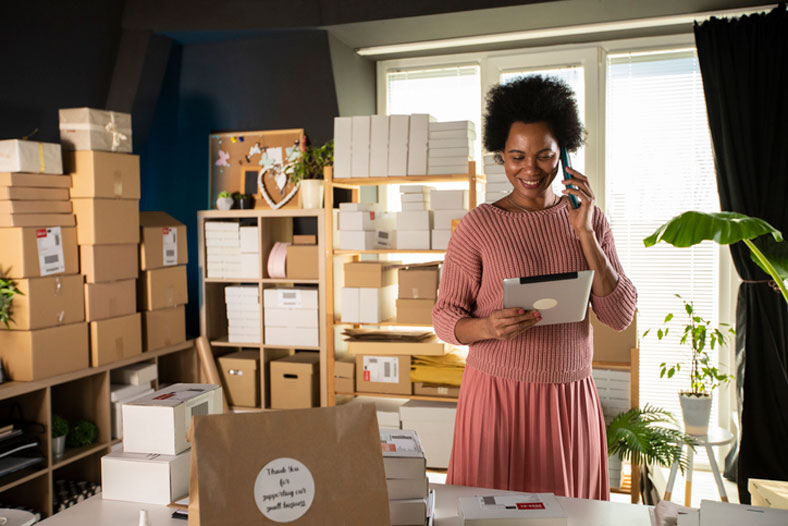 Let's start by settling a few frequently asked questions around the place where marketing and the supply chains intersect…
What is Supply Chain Management in Marketing?
Trucks full of billboard papering, poster ads, store displays, and glossy stock cards? Databases full of digital creative queued up and waiting to be rolled out as part of a massive social media brand awareness campaign?
Yes – when talking about the marketing supply chain, that's exactly what's being referred to.
But marketing is one of those rare industries that tends to have a lighter reliance on lengthy, complex, multi-pointed, transcontinental supply chains. Like any business in the modern world, of course, it can't live without material and resources. But even multinational corporations with ad campaigns in every city in the world usually find local sources for the material they use to advertise. And in a world where digital marketing campaigns can reach millions of consumers in every corner of the globe instantaneously through a single social media push, it largely falls outside the sort of logistics-heavy procurement, shipping, and storage operations we think of when talking about the supply chain.
Is Marketing Part of the Supply Chain?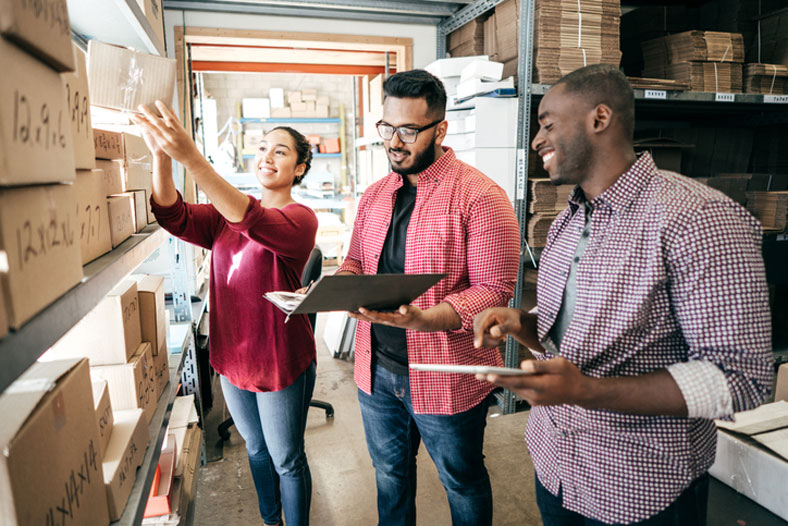 But when people talk about marketing and supply chain management, they are usually talking about marketing as a function that serves the supply chain rather than the other way around.
Though any basic definition of the supply chain would ordinarily leave out marketing functions, the most layered and nuanced explanation of how the supply chain works would speak to product marketing.
The performance of the supply chain is an unseen part of the value proposition presented in marketing campaigns for all kinds of products. The implication in marketing is always that the product will be on the shelf at stores when you're ready to buy it, and that a product will be of consistent quality no matter where it's stocked. An iPhone 15 sold in Manhattan, for example, is identical to one you'd buy in Beijing. 
And in many ways, marketing serves as a relief valve for the supply chain.
Supply chains are tasked with getting raw materials into an organization, turning them into product, and getting those products to customers. But there's a big unexplored assumption underneath all that: customer demand for those products.
Marketing, and specifically marketing intelligence, works to understand the demand for products and sharpen the production process to meet it.
Marketing professionals both create a need for an organization's product, and focus the product on unmet needs. Their research and customer outreach help shape new product development. That, in turn, can shape the build-out of the supply chain needed to create it.
They also work to help manage expectations and flow from the input side. Businesses can't always control the availability of their own source materials, despite the best efforts of supply chain procurement specialists. Or they may find themselves inundated with extra parts or product, like when a bumper crop of asparagus comes in at an agribusiness operation.
Marketers can use their skills to push demand for certain types of products that are abundant and tamp down demand for what can't be produced. 
That means long before all that asparagus gets to grocery stores, marketing teams will be putting up advertising, recommending pricing strategies to move the product, and placing appealing recipes in high-circulation newspapers in their markets.
And Finally, What is Supply Chain Marketing?
As with every other kind of business or function, marketing for supply chain services advertises, differentiates, and explains their role to potential customers. A logistics supplier or consulting firm needs to attract clients just like any other business. It's the job of marketing professionals to make that happen.
Supply chain services make use of the same type of marketing skills as any other business unit. You will find job titles such as:
Marketers working within the supply chain usually handle B2B marketing. That means less time developing flashy ad campaigns and more time working the crowds at big industry events or putting together presentations for supply chain buyers from other organizations.
You won't be spending time in drafty warehouses or loading docks. But travel is often involved. There is a very human component to marketing. These positions require a lot of personal interaction.
Most marketing positions require keen analysis, whether as a formal role crunching numbers on demand and preferences, or informally weighing overall market behavior. Understanding how the supply chain is moving product, and how that influences customer choices, is also key.
Looking at Degrees Available in Supply Chain and Logistics Management Marketing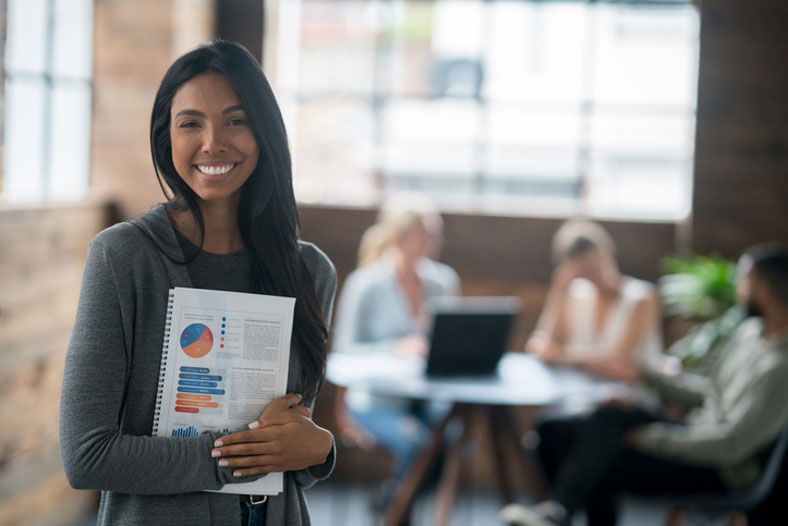 So where can you learn that combination of skills and expertise? College is the required pit-stop on the way to any kind of professional business career today, and marketing in the supply chain is no exception.
Supply chain management degrees, however, rarely touch on specific marketing considerations. It's possible, through a judicious choice of electives, to tack on the kind of skills marketers need:
But an SCM degree to enter a marketing career is an unconventional choice, at best.
Instead, you'd more likely decide to pursue a straightforward marketing degree. If that's the case, then you'll want to look closely at adding on to that education with a Certificate in Supply Chain Management. Available at all levels of instruction, from post-baccalaureate to graduate, certificates drill down into supply chain concepts you can use on the job. They cut away all the other extras that come with full degrees so you can finish them relatively fast.
What Salaries Should You Expect from a Supply Chain Marketing Job?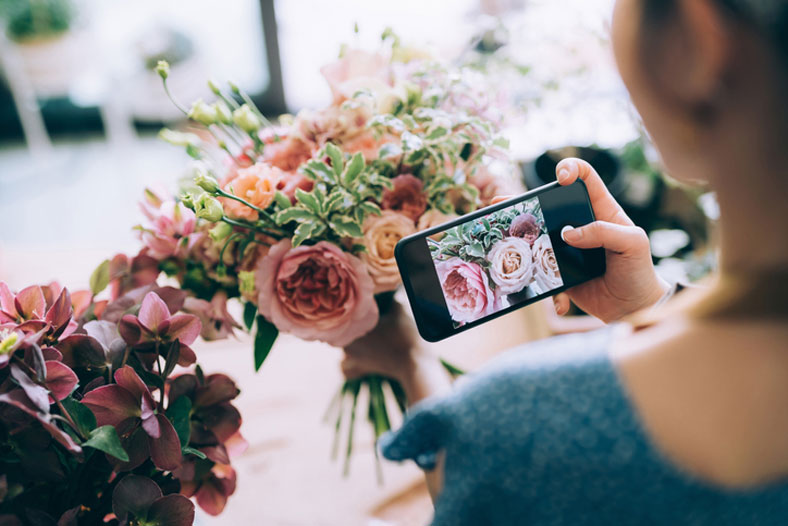 While the Bureau of Labor Statistics (BLS) tracks marketing professionals, the wide range of industries and jobs they fill doesn't make it easy to tease out supply chain-specific compensation.
Overall, marketing managers in 2022 earned a median salary of $140,040, which isn't too shabby no matter what industry you are in.
There is one way to narrow the range down slightly, however. BLS assigns a wide range of industries into the overall category for Transportation and Warehousing. Marketing managers working in those organizations do a bit better, bringing in $151,280 on average in 2022.
Of course, that doesn't capture many marketers who may work closely with supply chain services within organizations outside of transportation and warehousing. But it does show you that within logistics and supply chain management, a higher value in general is placed on marketing jobs.
2022 US Bureau of Labor Statistics salary and employment figures for Marketing Managers reflect national data, not school-specific information. Conditions in your area may vary. Data accessed September 2023.