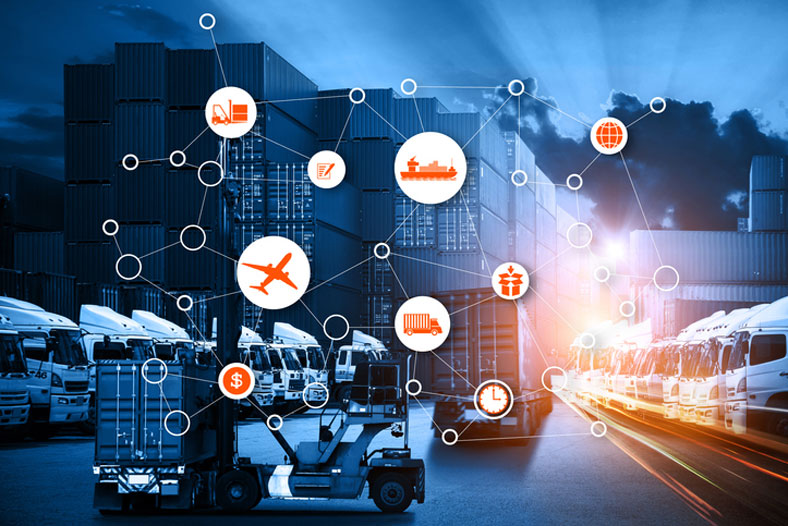 You can think of a supply chain as a living, ever-changing organism that is affected by a near-endless number of factors. Resource scarcity, climate, political and social issues—they can and do affect how a supply chain functions. When the operations of one segment fails, even briefly, all segments of the supply chain are affected, and all are susceptible to the disruptions and deviations that result. It's a fact that we learned all too well during the COVID-19 pandemic.
But what if a supply chain can become a cohesive unit, a united force of companies that don't just depend on each other but actually work together toward a common goal?
It's possible through integrated supply chain management (ISCM), a strategy that calls for streamlining the supply chain process from start to finish and optimizing it using the latest data-driven insights.
An integrated supply chain is a network of companies with a shared vision. It's the process of carrying out coordinated actions to make supply chains more resilient, more diverse, more efficient, more agile, more flexible, and more responsive to change.
Today's supply chain management professionals are rarely siloed within their own segment of the supply chain. Instead, their reach and scope are much broader. They join forces with other segments to reduce operational costs, minimize risk, and create a healthier, more robust supply chain system that can quickly adapt to changes in the marketplace.
Supply chain management involves planning, coordinating, and controlling the activities within a company's supply chain. In integrated supply chain management, SCM makes a distinct shift from being an exclusively internal set of processes. By considering all external factors too, managers see the supply chain as an integrated whole instead of a collection of segmented steps.
In integrated supply chain management, supply chain management is no longer just about the company; it's also about other companies, people, resources, and activities within the supply chain.
How to Integrate a Supply Chain: Horizontal Vs. Vertical Integration
ISCM is used as a large-scale business strategy and is usually accomplished through a merger/acquisition or by creating a centralized operations network, thereby establishing a more cohesive supply chain system where all supply chain activities and resources are managed more effectively.
In general, ISCM can be achieved in one of two ways: horizontally and/or vertically. Horizontal integration involves one company acquiring another company in the same industry that's similar in size to increase its market share, while vertical integration involves purchasing companies up and down the supply chain.
And oftentimes, ISCM is a combination of both horizontal and vertical integration strategies. Take Andew Carnegie, for example, one of the major industrialists of the late nineteenth century who spearheaded the expansion of the American steel industry. He implemented both horizontal and vertical integrated supply chain management to make his fortune. He bought up many companies that provided raw materials and transportation (e.g., iron mines and railroads companies) to streamline steel production and acquired many competitors (Pittsburgh Bessemer Steel Works, the Lucy Furnaces, the Union Mill, and many more) to become the largest and most profitable steel producer in the world.
Horizontal Supply Chain Integration
Horizontal integration involves the coming together of two or more companies in the supply chain through a merger or acquisition. In horizontal integration, a company acquires another company in the same business and at the same level. For example, an electronics manufacturer acquires another electronics manufacturer to decrease their competition and increase their sales.
You're Sure to Come Across Examples of Horizontal Integration in the News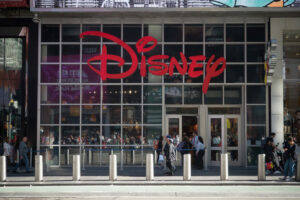 From 2006 to 2009 (under CEO Bog Igor's reign), the Walt Disney Company acquired 20th Century Fox, Pixar, Marvel, and Lucasfilm. These purchases aimed to expand the company's content and entertainment options. And it worked. The Pixar purchase alone has made the massive Disney conglomerate some $11.5 billion since its acquisition of the animation company for $7.4 billion in 2006.
In 2016, Marriott International purchased Starwood Hotels & Resorts, thereby creating the world's largest hotel company. And in 2015, Kraft Foods and Heinz merged to create one of the largest food companies in the world. And, of course, you can't mention horizontal integration without including the Facebook (now Meta) acquisition of Instagram in 2012. This was a smart move for Facebook, as Instagram was becoming a large competitive threat at the time. Facebook purchased the platform for $1 billion. Today, it's valued at about $102 billion – or more than 100 times what Facebook paid for it.
Vertical Supply Chain Integration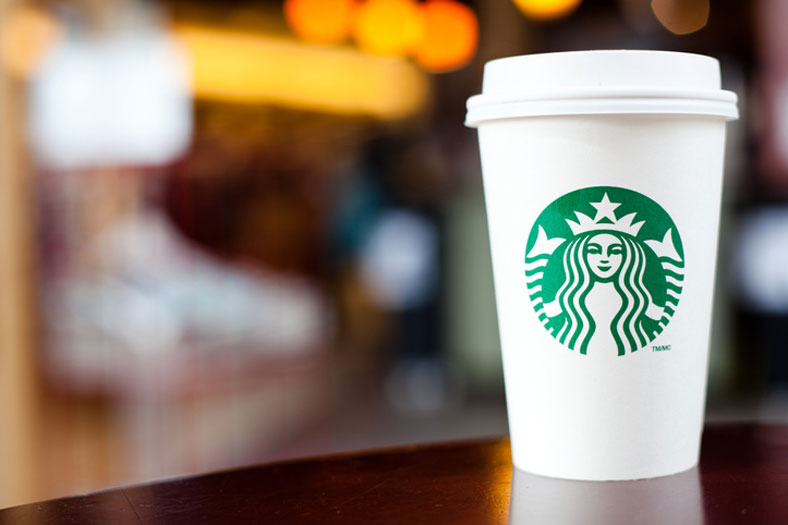 In vertical supply chain integration, a company acquires another company that's related to the needs of their supply chain. For example, an electronics manufacturer may purchase a supplier of electronics components to give them greater control over the price and the supply of the components needed to produce their products.
Benefits of vertical integration:
Vertical integration allows a company to secure partial or total control over the supply chain by merging with, or acquiring, another company or companies within the supply chain. Vertical integration may be achieved in one of three ways:
Big names like ExxonMobil, BP, and Shell all utilize vertical integration in their supply chains, thereby maintaining tight control over their profits. They each have massive exploration divisions that work to find and secure crude oil. They have their own oilfields and their own oil rigs that extract the crude oil, and they all have daughter companies and subsidiaries who produce and refine the crude oil. These companies also have their own retail division that oversees the sale of engine oil, diesel, and gasoline directly to the consumer.
You also can't discuss vertical integration without including Amazon. They have their own logistics service provider and deliver their products without relying on third-party delivery services. They also stock and sell their own Amazon brands that include in-house brands like Alexa and Amazon Kindle.
Starbucks is a big name that uses a balanced approach to supply chain integration. They own their own equipment, storage, and roasting facilities while also enjoying direct partnerships with coffee growers.
How Supply Chain Integration Represents a Sea-Change in SCM and Logistics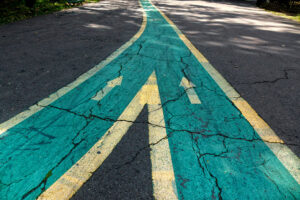 Integrated supply chain management creates a new system that breaks through traditional organizational boundaries and goes straight to the source. Here communication and information are always on the move and being shared. Participating companies are bound by a common vision and strategy and look for every opportunity to eliminate fragmentation.
Integrated supply chain management consists of four components:
Integrated planning: The planning process becomes one cohesive strategy instead of multiple strategies that exist as isolated actions. In ICSM, all decisions take into account how various parts of the supply chain system function in concert with one another, and in response to what's happening in other parts of the system.
Integrated execution: Everything in ICSM becomes a coordinated, synchronized effort. From procurement to manufacturing to warehousing to transportation, managers think of the supply chain as an integrated system when taking action.
Integrated visibility: The integrated supply chain management system is all about visibility and transparency. Information and data are shared across all segments of the supply chain. If one segment of the supply chain is disrupted, all segments are alerted, and sound decisions are made to counter those disruptions.
Integrated management: Supply chain managers are constantly tracking the performance of the entire supply chain system and collecting data to achieve and maintain peak operational performance.
The Risks and Rewards of Integrating a Supply Chain
No surprise here – integrated supply chain management offers a host of benefits:
But this supply chain management strategy isn't without its challenges. To successfully integrate a supply chain, companies must consider the cost of integration. While the point of supply chain integration is to make money and increase customer satisfaction, the upfront costs of integrating can be substantial.
Investments include new hires, new tools, and additional resources. Integration can become a highly complex task when it comes time to move to new computer software systems, new technology, and the cost of training. The cost of integrating a supply chain then becomes a factor, and supply chain management professionals must make a cost-benefit analysis and consider whether the potential rewards are worth the cost. It's not for the faint of heart, but companies willing to embark on the integration of their supply chain often reap significant rewards.
Integrated Supply Chains are More than Just a Sum of Their Parts
Supply chain integration is more than just a group of companies within the supply chain acknowledging they have partnerships or relationships. Instead, it's about an exchange of information, data, and real-time information at all points in the supply chain.
Supply chain management professionals can facilitate integration by gathering data, including sales projections, to support their decisions; carefully selecting partner companies; and creating an end-to-end plan.
The best integrated supply chain systems employ the use of modern technologies like automation, AI, machine learning, and augmented reality to better understand the supply chain as a whole, eliminate non-value-added tasks, and restructure supply chain processes as needed. Supply chain management professionals can view and capture data in real-time. Predictive analytics and data-driven processes allow companies to identify issues and make quick decisions for everything from order management to procurement to delivery.
An integrated supply chain involves sharing the same software systems, the same data, and at the highest level, the same processes. At their best, integrated supply chains behave as segments of one company, strategically collaborating toward a common goal.
A fully integrated supply chain system allows all partner organizations to share information in areas like production line planning, inventory management, sales, and order distribution through warehouse management software and enterprise resource planning systems.
A fully integrated supply chain is one that: