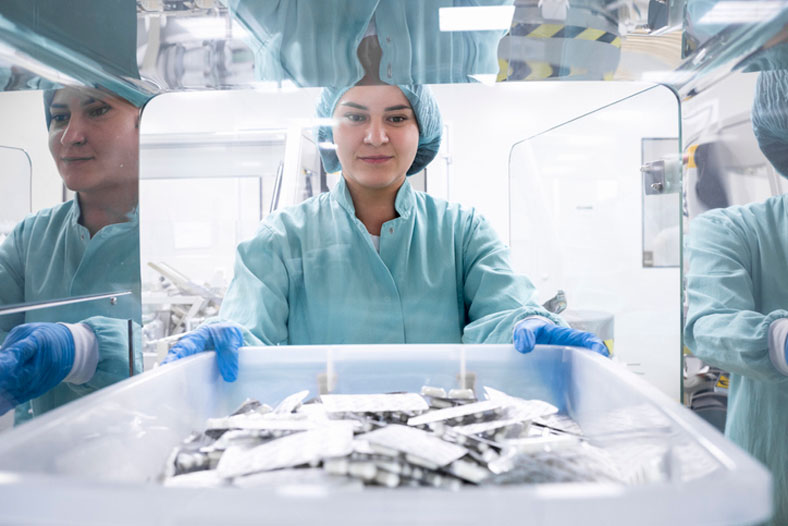 The United States is the world leader in prescription drug manufacturing, responsible for almost half of all drug development globally.
That success of the industry has a lot to do with creativity, expertise, and innovation in the supply chain responsible for the manufacturing and delivery of all those drugs.
Nowhere was that can-do spirit more apparent – and more important – than with the rapid creation, production, and distribution of COVID-19 vaccines. In less than a year, the pharmaceutical industry was shipping lifesaving vials around the world while thousands of pop-up sites got shots in the arms of millions of people.
But new challenges arise constantly. And pharmaceutical manufacturers and buyers alike continue to need logistics managers who can think on their feet.
What is the Pharmaceutical Supply Chain and How Does it Work?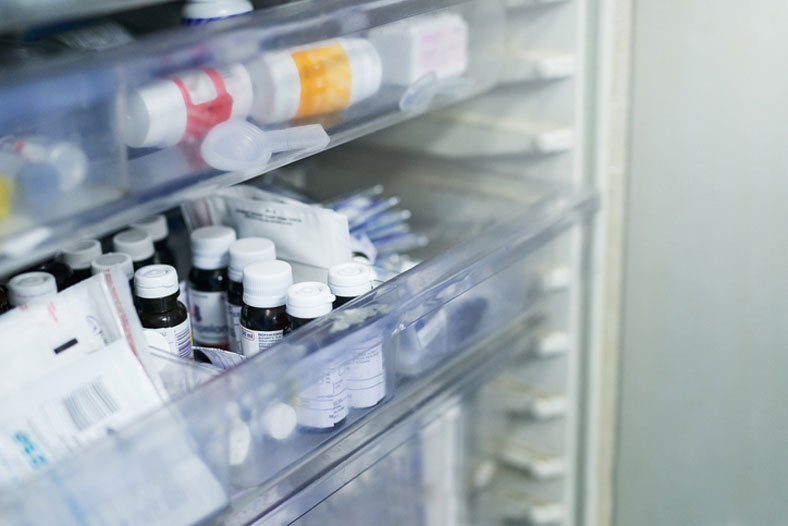 Supply chain management in the pharmaceutical industry has a lot in common with healthcare logistics in general. In fact, pharmaceutics is one of the biggest components of the overall supply chain in health care.
It's also one of the most exciting. Pharmaceutical breakthroughs have transformed healthcare over the past decades. And with new gene therapies, AI-driven drug development, and treatments for diseases like Alzheimer's coming into play, there's a bright future for American medical care as well as the jobs that keep the industry going.
Like other kinds of sensitive medical supplies, drugs are critical in keeping patients alive. And the supply chain challenges are many:
As you can imagine, running out of these vital, life-saving medicines simply is not an option.
That puts a lot of pressure on logistics teams in the pharma industry.
Red Lights Are Flashing in the Pharmaceutical Supply Chain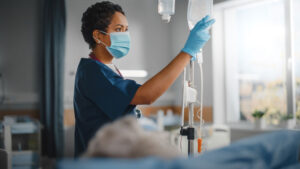 Although the imperatives in pharma supply chain management are clear, the industry has faced increasing problems in delivering critical medicines to pharmacies and hospitals in recent years.
The FDA lists more than 120 drugs on their active shortages list as of 2023. A Senate investigation found that new shortages increased by almost 30 percent in 2022 alone.
According to the United States Public Health Service, much of the difficulty comes down to production delays caused by trouble getting raw materials from suppliers. In other cases, quality control is the culprit. A 2022 FDA inspection of a plant in India producing cisplatin, one of the most common components in a range of oncology treatments, found numerous violations in quality and data integrity. The resulting shutdown cut off almost half of the country's cisplatin supply, leading to shortages at 93 percent of American cancer centers.
It's going to take skilled supply chain professionals to get production back up to standards and deliveries into the hands of people who need them to fight lethal diseases.
Getting the Education to Handle Critical Pharma Supply Chain Management Tasks
Although the challenges in pharmaceutical supply chain management are extensive and serious, they aren't impossible to overcome with the right training. While there are no degrees that are specific to the medical industry, you'll find all the right topics covered in any serious supply chain management degree program.
You can earn those degrees at every level, in either traditional or online formats. The significance of pharma supply means many positions in the industry lean toward applicants with graduate degrees. A bachelor's degree is generally the minimum, but often means you need to bring experience along with your education.
The essential topics in supply chain management you must master are covered in all such degrees:
But to work in pharmaceutical logistics, you'll also have to expand your studies into areas that are more healthcare-adjacent:
In some cases, you might consider pursuing degrees that are more specialized in healthcare or pharmaceuticals, like an MBA in Pharmaceutical Management or a Master of Science in Healthcare Administration with a specialization in Supply Chain Management and Logistics.
If you're coming at pharmaceutical SCM from the healthcare or engineering perspective, then it may also make a lot of sense to pick up supply chain expertise through a certificate program. Available at baccalaureate, graduate, and post-graduate levels, certificates deliver a focused shot of supply chain expertise that builds on your current education.
Jobs in Pharmaceutical Supply Chain Management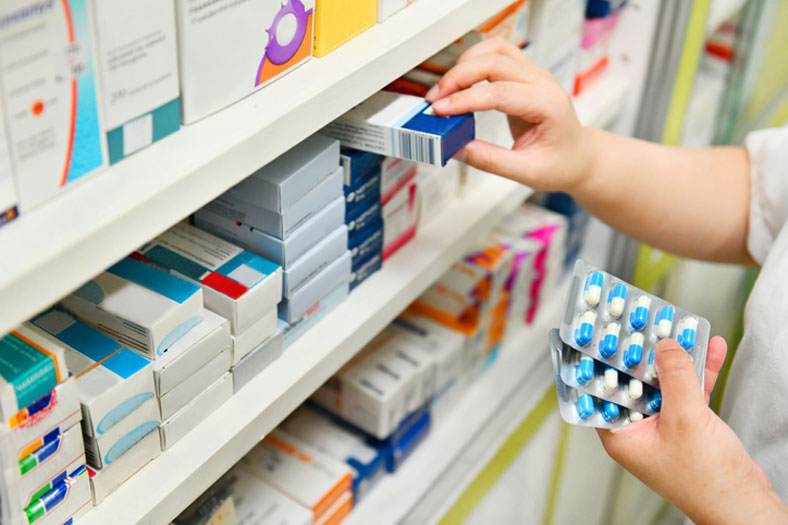 From manufacturing quality control specialists to clinical trial supply chain management experts, there are jobs up and down the supply chain in pharma.
Drug therapies and availability are so important to modern medical systems that these considerations go way up the ladder. Senior managers of supply chain systems plot strategy and development, looking decades into the future. Major investments demand attention from top executives with supply chain expertise.
Jobs for constituent buyers and inventory replenishment specialists keep the chain moving on the ground. They are overseen by clinical supply operations directors and chemical manufacturing supply chain managers.
All roles in the pharmaceutical supply chain demand extreme attention to detail. They can be found in both major biotech companies, healthcare organizations, and pharmacy retailers.
The widespread demand for pharmaceuticals means you can find supply chain and logistics jobs nationwide, and in every town and city. Everywhere, people rely on SCM experts to get them the treatments they need.
Typical Salaries in Pharmaceutical Supply Chain Management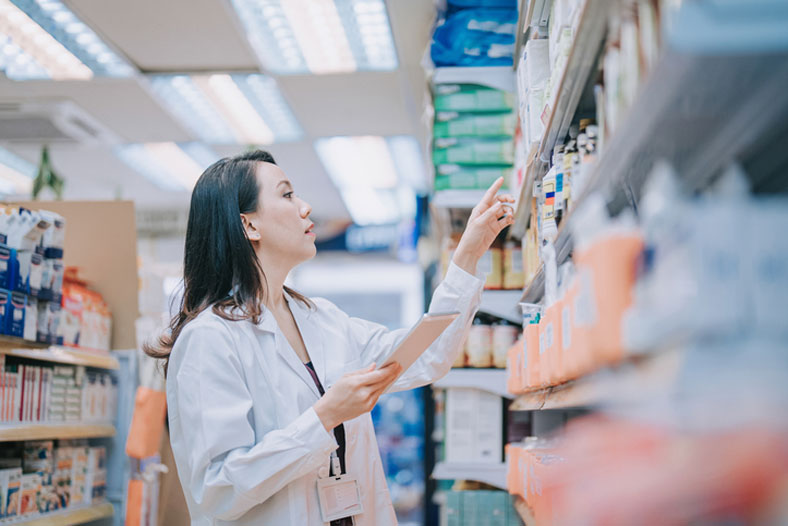 You can make a healthy salary keeping people healthy in pharmaceutical supply chain management. It's not always easy to pin down the exact numbers within the wider world of supply chain salaries, however.
But the Bureau of Labor Statistics has a couple of categories that offer a snapshot of pharma SCM experts. Those range from logisticians, the on-the-ground analysts, handlers, and stockkeepers, to mid-level supervisors in the transportation, storage, and distribution manager category.
On the manufacturing side, the average salary for Logisticians in Pharmaceutical and Medicine Manufacturing for 2022 was $90,050. Transportation, Storage, and Distribution Managers in that industry made a whopping average of $142,440 that same year.
Pharma supply chain managers on the clinical side are more likely found in the category of Health Care and Social Assistance. For managers, the average there came to $99,910, while logisticians earned an average of $65,950.
Earning Professional Certifications in SCM for Pharma Supply Chain Management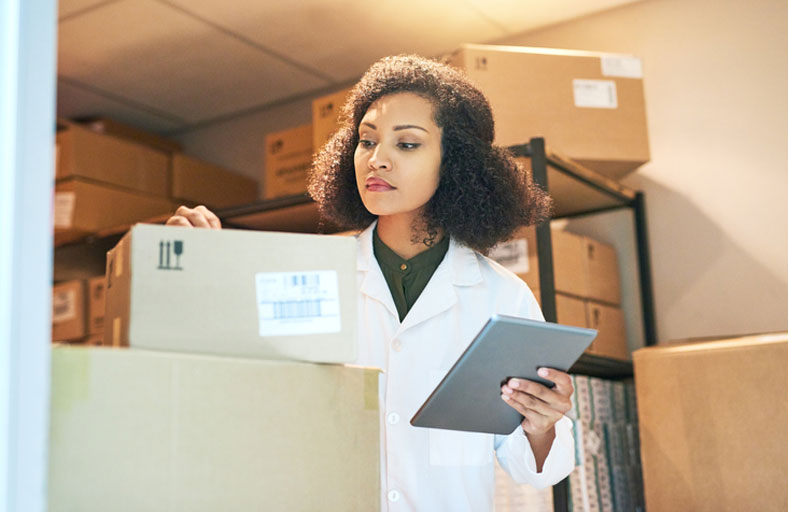 While those positions already offer good money, you can improve your odds of a raise or likelihood of landing a better job in the first place through professional certifications in supply chain management.
These are independent evaluations of your expertise, established through testing, evaluation of your educational attainment, experience, and specific training in the field. Some are broad-based, covering all supply chain essentials at a high-level appropriate for management; others dive into specific subjects like procurement or ERP systems.
In an area of supply chain management as critical as pharmaceuticals, it's no surprise that a specialized certification has emerged, as well. You can put a stamp on your skills by earning the Supply Chain and Inventory Management Certificate from the Pharmacy Technician Certification Board.
The cert verifies your competency in pharma legalities, proper inventory management for controlled substances, and a broader understanding of the pharmaceutical supply chain and transfer requirements.
There are also several more general certifications available for healthcare supply chain professionals that may also be useful in pharma SCM. The Essentials of Health Care Supply Chain Certificate series has a range of certificates in the most common areas of supply chain management with a specific angle on their application in medical industry settings.
Pharmaceuticals are an important field with a bright future. For supply chain managers, the industry represents a challenge that is worth bringing your A game.
2022 US Bureau of Labor Statistics salary and employment figures for Health Care and Social Assistance and Pharmaceutical and Medicine Manufacturing reflect national data, not school-specific information. Conditions in your area may vary. Data accessed August 2023.