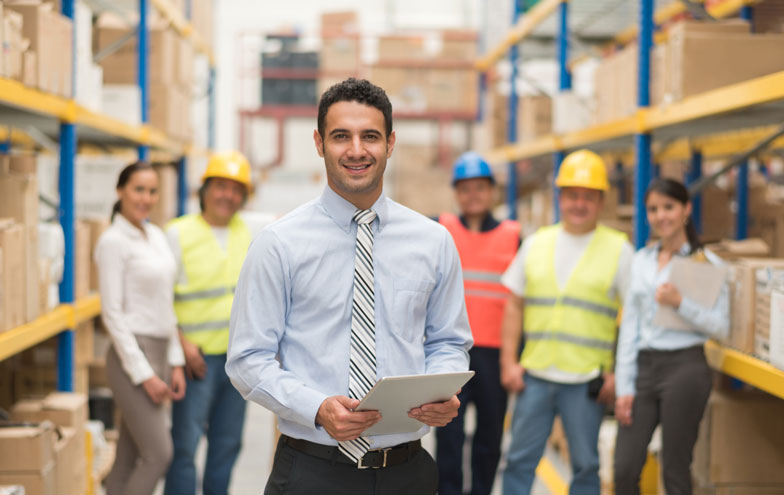 Supply chain management is one of the foundations of modern business efficiency and productivity. It's a key skill for both for-profit companies and other organizations, such as government and non-profit relief agencies. The ability to find, purchase, process, and deliver the resources to fulfill organizational missions is crucial for managers at every level.
So, most organizations have professional supply chain managers to handle all the intricate details of that process. With unprecedented complexity in both national and international transportation and delivery, it's an extremely specialized role. Everything from climate patterns to wholesale spot fuel pricing on the Atlantic seaboard at 7:30 a.m. can have an impact on profit margins and delivery times. Those margins are thin, and which side you land on can have a lot to do with how much you know about logistics.
Supply chain and logistics managers have to draw from a deep well of knowledge to get the items that are needed into the hands of the people who need them at the right time and in the right place.
Not everyone who gets into supply chain management comes in through the front door. Logistics is so critical to almost every part of modern business operations that many folks who start off in other departments are drawn in. If you have a talent for making the trains run on time, that could be you.
But with so much complexity and detail wrapped up in modern supply chains, you'll always be a bit handicapped without specialized college-level training. That might cover topics like:
Fortunately, there are a deep stack of post-secondary, undergraduate, post-bachelor's, and even post-graduate certificate programs in supply chain management that can help you quickly and inexpensively get up to speed in any or all those subjects:
Post-secondary certificate in SCM – Offered at community colleges and designed for high school grads looking to qualify for entry-level positions, post-secondary certificates include the same SCM-focused curriculum found in associate degree programs.
Undergraduate certificate in SCM – Think of this as a minor that you choose alongside your bachelor's degree major. Undergraduate certificates in SCM are added to bachelor's degrees in business or other fields and earned concurrent with your bachelor's degree.
Graduate (post-bachelor's) certificate in SCM – For bachelor's prepared professionals working in supply chain management or in adjacent fields, post-bachelor's certificates in SCM offer a chance to add either general or more specialized graduate-level knowledge to advance in the field or move into it.
Postgraduate certificate in SCM – Reserved for experienced master's-prepared professionals, graduate certificates offer advanced, specialized knowledge in highly technical and niche areas of the field.
Your First Assignment Is Learning the Difference Between Certificates and Certifications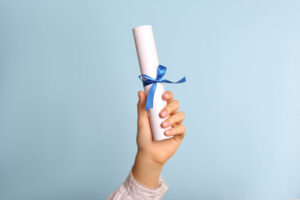 In a field where professional certification is quite common, one important thing to get clear on is how academic certificate programs offered through universities differ from exam-based professional certifications.
Educational certificate programs offer a set of coursework that offers knowledge and skills in aspects of logistics management. They are chopped-down versions of degree programs in supply chain management. They are taught in similar ways, and cover some subset of the topics offered in a standard degree.
Upon completion, what you have is that set of skills and knowledge, and a certificate that says you have completed the coursework.
That's different from a supply chain management certification offered through professional associations. Certification attests to your actual experience and expertise in a specific subject, such as planning and inventory management or supplier diversity.
Although they are not necessarily connected, some educational certificate programs may count toward credit for obtaining or keeping a professional certification.
While certification programs may include required coursework, they also usually go further than just teaching. For many, you must have a certain amount of field experience before applying. That often includes actual practice in the certification subject. They almost always have a practical examination that tests your skills in the topic. And sometimes they require recommendations from other professionals in the field who will confirm your abilities.
Both education and certification may be required for jobs in supply chain management.
Certifications are most commonly earned after you are already involved in the business at some level. Some, however, may be offered as optional parts of a standard degree program.
Both play an important role in the industry. But if you're looking for certification, you'll want to check out our page on professional supply chain certifications.
Should You Earn a Certificate in Supply Chain Management?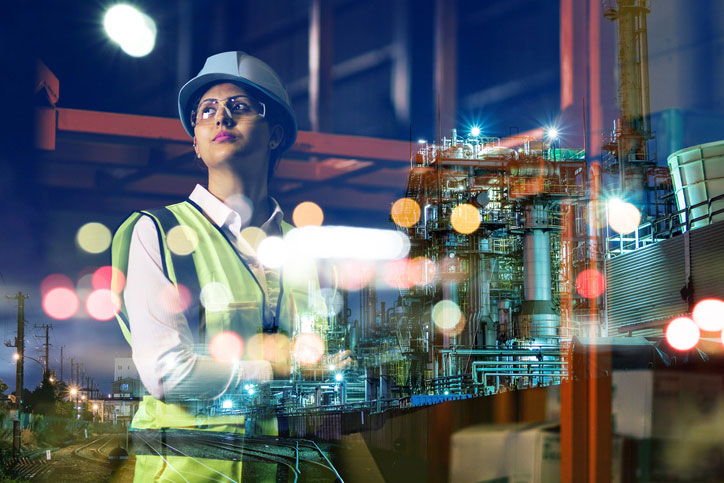 It's a question only you can answer—the question of whether to choose a certificate in supply chain management or a degree in the field will depend on your existing educational credentials and your career goals.
There are a few important things to know about supply chain management certificates before you make your decision, though:
Although you may not need a degree in supply chain management itself, you'll definitely need a college degree for most jobs in the industry. A post-degree certificate can be the perfect pairing with a degree in fields as diverse as business, engineering, and psychology.
The duration of a certificate program is measured in months, not years. Very few last as long as a year. The length and cost may correspond to the level and amount of detail offered in the program.
Different Types of Supply Chain Management Certificates Serve Two Distinct Purposes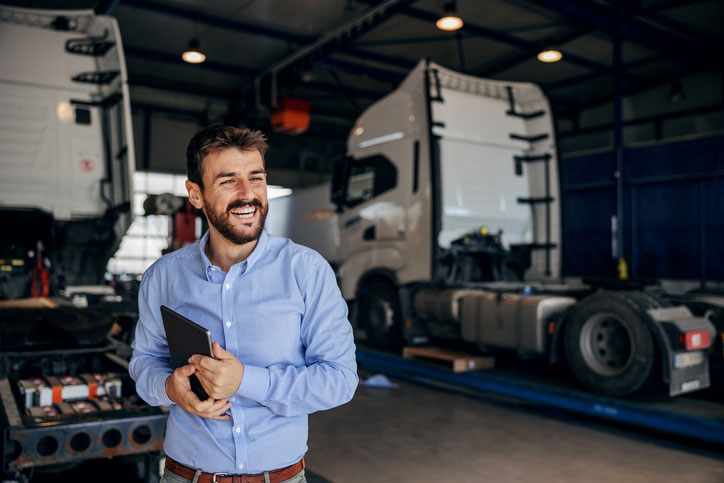 Since one of the major roles of certificates is shoring up your expertise in a particular niche of supply chain management, you will find more variety in your choices here than in any other kind of supply chain degree.
In fact, you can separate supply chain management certificates into two basic types:
The first type is aimed primarily at executives or managers who have suddenly come into some role with supply chain responsibilities, and need a crash course in understanding what the whole field is about. They are also useful for lower-level managers or department heads who either are heading for senior supply chain roles or can improve their performance with a better understanding of how supply chains support their team.
The second type are more focused on delivering specific expertise to managers who are already well-versed in supply chain management. They serve as continuing education, an opportunity to re-skill to a different niche, or a way to expand capabilities to angle for a promotion to more senior positions.
It's important to have a clear view of where you fit into that career plan as well as the purpose of the certificate programs you are looking at. In general, a certificate with a general title, such as a Supply Chain Management Certificate or Certificate in Global Logistics and Supply Chain Management, will fall into the first category.
Titles for more specialized certificates reflect the diversity of the different niches they focus in. Just a few kinds that are available include:
Global Logistics and Supply Chain Management Certificate of Technology
Post-graduate Program in Digital Supply Chain Management
Certificate in Logistics and Distribution Management
Operations and Supply Chain Graduate Certificate
Advanced Master Certificate in Integrated Supply Chain Management
In general, these are certificates you aim for when you know you have a particular subject you need to bone up on. They offer a fast path to the latest and greatest training in their individual subject areas.
Supply Chain Management Certificates at Every Level – Post-Secondary, Post-Bachelor's, and Post-Graduate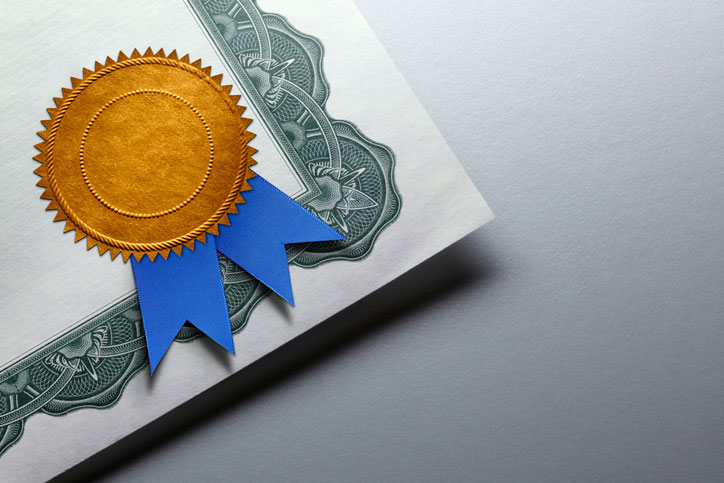 Certificate programs also come at different educational levels to cater to students at different phases of their career.
In general, these reflect the three main levels of supply chain management degrees:
As the names suggest, you can only enroll in the level of program that your education qualifies you for… a high-school diploma will get you into post-secondary certs, while graduate certificates require a bachelor's degree at minimum, and post-graduate certificates mean you must already hold a master's.
Many post-secondary and post-graduate certificates are niche programs. Whether you are just getting started or are nearing the top of your career ladder, the specifics are important.
At the graduate level, though, you'll find a blend of both niche and general programs. That's because so many managers working in any aspect of business already hold a bachelor's degree, even if it's not in supply chain management. They may need a broad overview if they are new to the field, or more specialized training for advancement.
Some certificate programs are offered parallel to the corresponding type of degree. For example, schools offering related degrees like a Master of Business Administration, Master of Healthcare Administration, or Master of Accountancy may allow you to pursue an Operations & Supply Chain Management Graduate Certificate simultaneously. These programs are a concentration area that allows you to add supply chain expertise to your studies while keeping your primary degree specialization open.
Finding the Right School for Your Certificate in Supply Chain Management and Logistics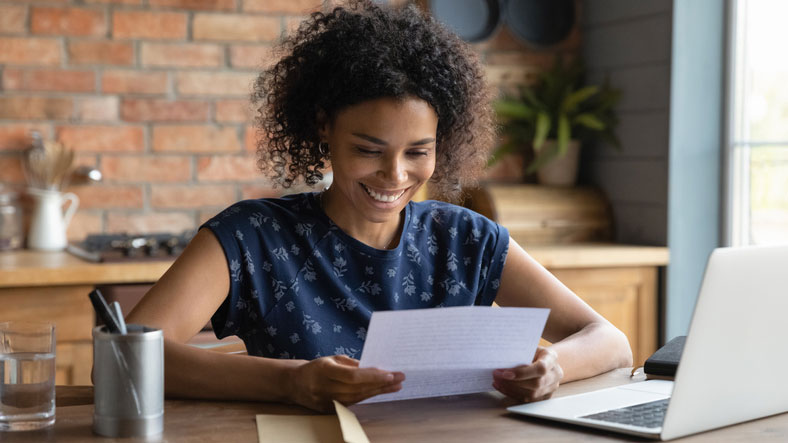 Choosing where to study for a supply chain management certificate may be an even bigger decision than picking a school for a full degree program.
That's because there are a lot of certificates available, but less to go on when it comes to picking the right one. Although they may seem like a smaller investment, schools don't usually earn a reputation on the back of their certificates. So, it can be harder to judge the right fit for your career objectives.
That's why it's important to look at factors such as:
A real benefit to going the certificate path is the flexibility it can offer in extending your education as far as you need. You can sip a little bit from the well of knowledge now, then go back for more later. But that's only true if your certificate credits are transferable to a full degree program. That depends a lot on the school you choose and whether they offer paths to apply your certificate credits to degree programs.
Whether you intend to continue your education or not, it's always worth more when you are getting it from qualified experts with strong academic credentials. The best certificate programs are taught by instructors with real-world experience in supply chain management. They should also have the research and teaching expertise to help deliver the wisdom of that experience to you. In general, it's a good sign if your instructors for certificate courses are the same ones teaching in degree programs at the school.
Certificates are often connected with highly specialized or industry-specific techniques or technologies in supply chain management. If that's the kind of training you need, then you deserve to get it from a school with close connections to the industry involved. That opens up key real-world learning opportunities you wouldn't otherwise find. And it helps you develop strong contacts you can count on later to elevate your knowledge and profile in the field.
Specialty accreditation is a kind of endorsement that schools or full degree programs can earn that goes above and beyond the general accreditation that every American college should hold. Specialty accreditors don't just look at the general factors of administrative and academic quality. They also check on industry-specific features that are considered important in their field.
For example, a specialty accreditor might care about the relevant work experience an instructor has, or some of the detailed topics offered in a course curriculum.
While supply chain management itself is a field that doesn't have a specialty accrediting agency, it is often offered by university schools of business. And those should have an endorsement from one of three agencies:
Certificates themselves may not be eligible for accreditation, but if the school has any other sort of business program, specialty accreditation is a good sign. You're learning from the same instructors and the same materials.
Exploring the Advantages of Earning a Supply Chain Management Certificate Online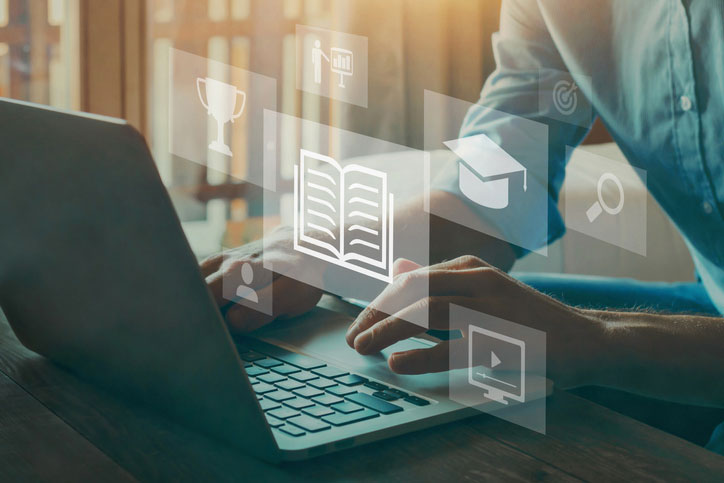 Supply chain management certificates and online learning are a perfect match. Even more and more full degree programs are shifting to remote learning, so it's clearly a format that is working for both colleges and students. And with the short duration of a certificate, and a student base that is primarily looking to tack on training to a currently thriving career, fully remote studies are often the first and only choice.
Since no relocation is necessary, there's no need to put a dent in that current career progression. You can easily keep up a full-time job and complete a certificate program at the same time.
And since most online programs offer their classes asynchronously, you won't have to sacrifice family or personal obligations, either. Keep up with your class correspondence on your phone while watching the kids at soccer practice or stream a video lecture over breakfast… it all helps you stay flexible enough to stay on top of your career and get ahead in it at the same time.
Supply Chain Management Certificate Curriculum Will Depend on the Focus of the Certificate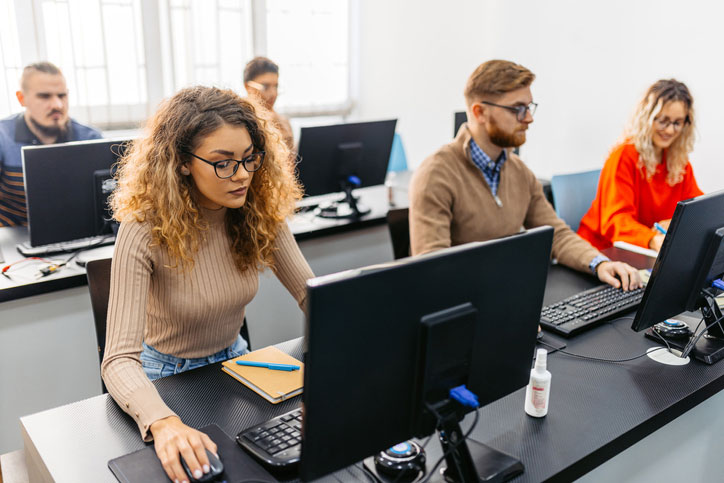 Certificate programs have fewer courses than any other kind of supply chain management program. But it's actually more difficult to pin down what those classes might be. There's so much diversity available in certificates that there are few courses that will be the same between any two types of programs.
That's less true with the general type of certificate, however. Since they are presenting a broad overview of the field, you can expect subjects such as:
These courses give you the lay of the land. You will absorb a little bit of the history and purpose of supply chains as well as current conditions and future developments. It's the right kind of preparation for any senior executive supervising other managers in supply chain services, or for lower-level managers who need an introduction to supply chain principles.
With more specific certificate topics, you'll also get more specific courses. There may be only three or four classes in such programs, but each will dive into areas of great detail.
Naturally, the specific coursework in any of these classes will reflect the level of the certificate program itself. In many cases, the classes themselves will be identical to those offered in supply chain degrees at the same university on the same level of study.
Certificates in Supply Chain Management Can Help You Qualify for Any Sort of Job in the Field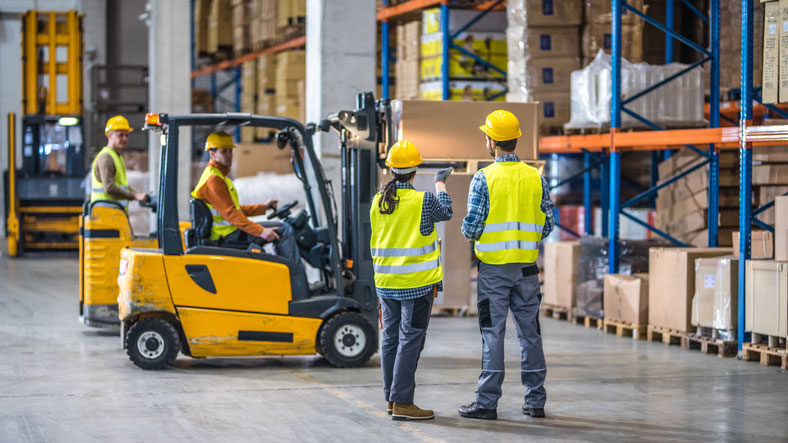 There's no specific kind of job that supply chain management certificates will qualify you to fill. Instead, a certificate rounds out some parts of your education in ways that may apply to different kinds of logistics positions.
Certificates are not a substitute for a college degree—most jobs in supply chain management will require at least an associate degree and more commonly a bachelor's to get started.
In fact, in cases for the first, more general type of certificate, you may mostly be motivated by factors that will help you keep or grow in your current job. That position might not even have direct responsibilities in supply chain management.
In other cases, specialized certificates are a great way to improve your odds of promotion within current supply chain organizations. New opportunities in new specializations are coming up all the time. A certificate can be just the ticket to putting yourself in exactly the spot you want.
A Broad Range of Salaries for Supply Chain Management Certificate Holders Can Come in Anywhere in a Broad Range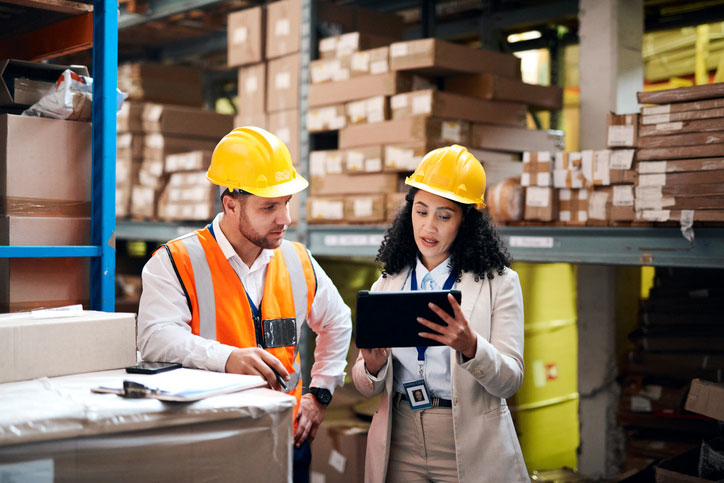 What all the many motivations and potential cases for earning supply chain management certificates add up to is the possibility of earning a paycheck at any level of a logistics or management team. The most junior dispatcher might benefit from a certificate; so could the senior VP in charge of procurement.
That puts you in a very wide range of potential salary levels. In fact, according to the Bureau of Labor Statistics (BLS), you may land in any one of three different buckets covering different supply chain and logistics jobs.
At the entry-level, there are logisticians. In 2022, according to BLS data, the median annual salary for these professionals was $77,520.
For dedicated supply chain managers, who administer and oversee direct operations and planning, BLS put the 2022 average annual salary at $98,560.
Finally, the most senior executives running supply chain organizations fall into the same category as other high-level corporate managers. In 2021, the median salary in those jobs was $98,980 per year.
Of course, median salaries don't necessarily reflect what specific jobs within those categories will pay. Very in-demand specializations can easily go far higher; so will salaries for individuals who have built up decades of experience in their field.
It's also the case that more senior executives tend to get benefit and options packages that can dramatically increase their total compensation.
And different industries and regions of the country can also impact salary levels. Any kind of supply chain job in a hot industry like semiconductors or biotech is likely to offer better pay and benefits overall than something more mundane like durable goods.
If there's one thing you can be sure about, though, it's that your chance at higher pay in any logistics job will improve with more training and knowledge of the field. And a certificate in supply chain management gives you a quick and inexpensive shot of that knowledge exactly when and where you need it.
2022 US Bureau of Labor Statistics salary and employment figures for Top Executives, Logisticians, and Transportation, Storage, and Distribution Managers reflect national data, not school-specific information. Conditions in your area may vary. Data accessed July 2023.