What is supply chain management? From procurement to transport to storage, supply chain management is the process of managing the set of processes, relationships, and activities related to taking in the materials and distributing the products or services that companies take to market and that organizations need to operate.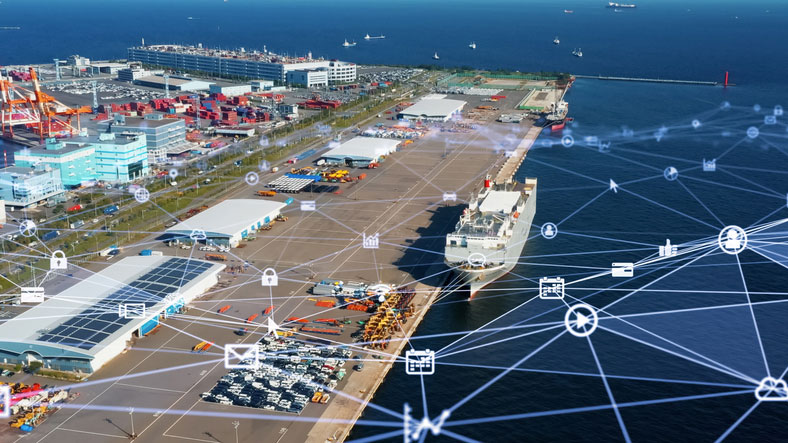 Different organizations define supply chain management in different ways. The definition of supply chain management here may not be the same one that your college gives you, or that executives with decades in the business might use, or that professional organizations provide. And those, in turn, may not completely agree with one another.
For some, supply chain management embraces almost everything in the scope of a company's activities, from R&D to customer service. You'll see a lot of high-minded language tossed around… terms like "maximizing customer value" and "leveraging worldwide logistics" are often applied.
That marketing language doesn't say much about the processes that SCM actually covers. So, the best place to start when identifying an SCM meaning is the definition of the supply chain itself:
The supply chain is the golden center of business activity. Trim away all the parts of the business that don't go directly toward product marketing and sales, and you're left with the supply chain: the flow of goods, materials, and information into, through, and out of the organization.
What Is a Supply Chain Manager?
That makes supply chain managers, by extension, the individuals who are responsible for overseeing, coordinating, and optimizing that flow.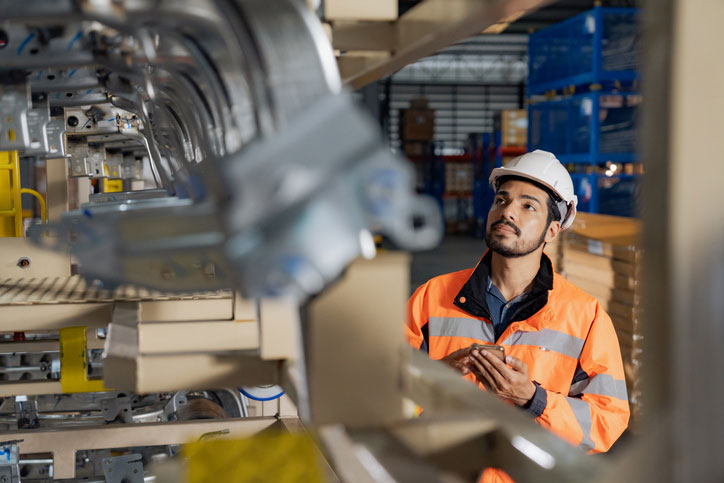 A supply chain manager may touch that sequence of links at any point. So, you can see how it's a job that has a similarly fuzzy definition. Supply chain managers can oversee everything from procurement to fulfillment, from manufacturing and production operations to warehouse facilities.
You won't always find these professionals with supply chain manager as their actual title. Supply chain management is more of a concept than a concrete position. Actual jobs that fall into the SCM definition can include:
And if you really think about what the supply chain is and how it relates to the value any organization produces, you'll quickly realize that almost every senior executive in any business is, by default, a supply chain manager.
Managing the transformation of materials into finished goods and getting them to customers is the essence of business itself.
The supply chain always extends beyond the bounds of a particular company. So, you'll notice that many positions in supply chain management involve handling the coordination of relationships and activities with suppliers and vendors.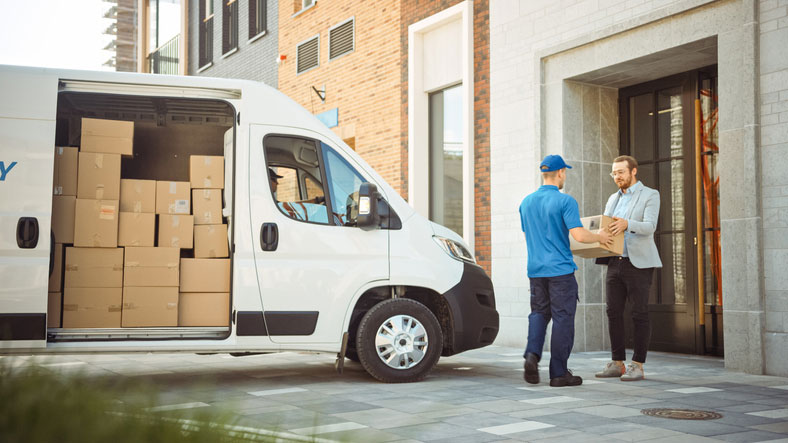 The chain also goes all the way to the customer. In some cases, it can operate in reverse, as when products are returned with defects or to be serviced. So, supply chain management extends into customer service roles as well.
Academic Versus Practical Supply Chain Management Definitions
The fact that any or all these roles can be considered a part of supply chain management points to the differences between academic and practical uses of the term. For example, you won't find many customer service units that report up to a vice president of supply chain. From a functional perspective, the supply chain management definition varies according to what seems useful to the business using it.
For business professors and researchers, it's useful to define the SCM meaning as a theoretical framework that describes abstract operations. But when you are drawing boxes and arrows on a flow chart, then a broad view of the SCM definition is more fitting.
When you are working out how to beat your competitors with the shortest time-to-market while a typhoon disrupts Pacific shipping lanes, a West Coast port strike looming, and dwindling levels of fabric in your Midwest garment embroidery factory, it can make sense to focus your ideas of SCM more narrowly on pure logistics.
The Modern Definition of Supply Chain Management Emerged in 1980's Business Studies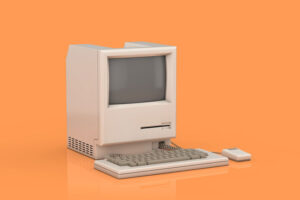 Of course, supply chains have always been a reality for business. Procuring raw materials, turning them into new products, and getting them into the hands of people who pay for them was as much a concern for medieval tapestry weavers as it is for modern cell phone manufacturers.
The term supply chain itself, and the concept that wraps around every aspect of overseeing supply chain operations, didn't fully emerge until the early 1980s.
Before 1982, logistics was already a hot topic. In the post-WWII environment, massive log chains and systems used in the war came together with new technology and a more connected world. That lead to many innovations in the corporate world. Distribution and warehousing systems were overhauled with information technology used for tracking inventory. Innovations like containerized loads were used to standardize and speed up delivery.
Eventually, businesses and academics realized that logistics was just a web connecting many other vital processes. And the idea of the supply chain emerged as the broad conceptual label for those connections.
The True Definition of Supply Chain Management is in the Strategic Advantages it Provides to Business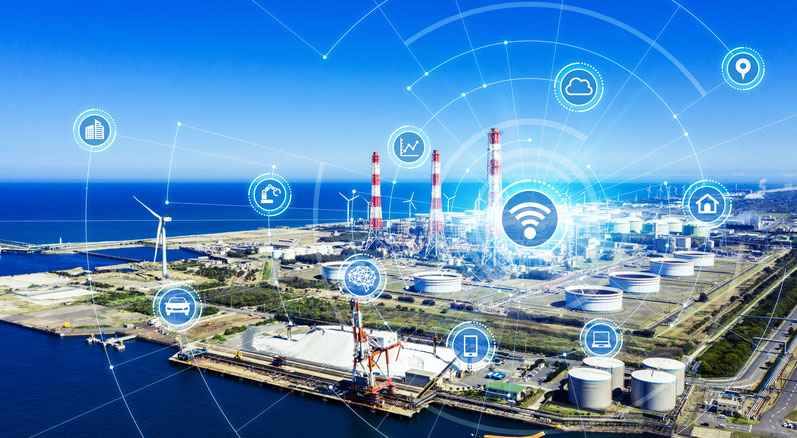 Ideas themselves can have enormous power. Just by defining what SCM is offered executives a new tool for eking out efficiency in their businesses.
By the 1990s, supply chain management was a hot topic in every board room and on the curriculum in every MBA program in the country. But looking back, you can see where some of the great titans of industry were already on the same path.
One of the classic examples of developing a strategic competitive advantage through supply chain management is the Ford Company. Henry Ford's insights into standardizing parts and organizing the logistics train that kept his factories humming allowed him to dramatically outproduce competitors in the early automotive market. The assembly line system that he is known for creating today was just an outgrowth of his simplification of supply inputs.
Supply chain management as a discipline has slowly grown out of similar realizations and innovations.
Ultimately, it's a practice that revolves around finding alignments in the supply and processing of materials of all sorts into finished goods. The work of supply chain managers is to find or create those alignments to allow a more efficient path from supplier to consumer.
A creative and skilled supply chain manager looks far and wide to find solutions. Some of the most effective ways to manage the supply chain have come from business areas where no one imagined doing things in any other way.
Why It's Tough to Get Your Head Around the Full Meaning of Supply Chain Management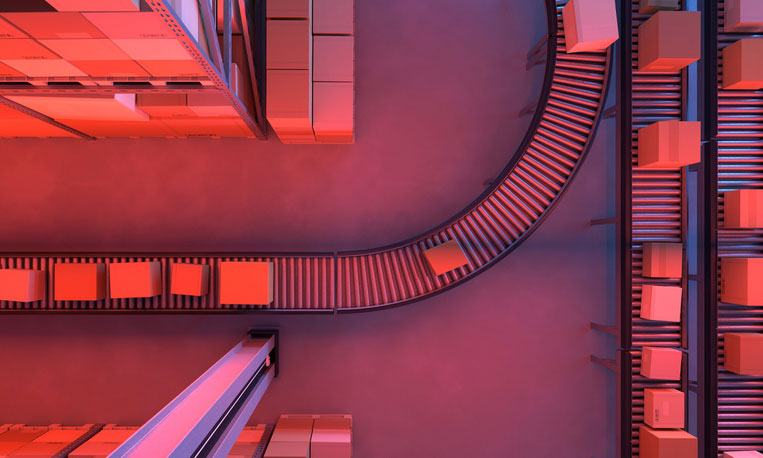 It's that breadth of activities and services that make it so hard to get your head wrapped around the true meaning of supply chain management. Depending on your perspective, it can take in almost every aspect of running a business.
On top of that, every business has its own view of what constitutes the supply chain. For decades, many corporations focused almost entirely on flows within their own four walls. The links beyond that – between suppliers and customers – were considered someone else's problem.
But it's clear to executives today that supply chain management must take in the whole field. A strategy that ignores realities that your suppliers face isn't a good strategy. And today's organizations understand that they can build a competitive advantage by partnering with both suppliers and distributors to make the entire chain more efficient.
So, supply chain management definitions can take in all those processes and activities. But it can depend on how far along the chain your own organization chooses to reach.
Exploring What SCM Is Through a Supply Chain Management Degree
As complicated as the concept of supply chain management is, it's clear that the best answer to the question, 'what is SCM?,' will be found by studying supply chain science through a bachelor's or graduate degree in the field.
Supply chain management degrees at every level will explore deeper meanings in SCM. While they offer coursework in the techniques and processes used in the field, they also include big-picture overviews of the subject. You'll find them in classes like:
These topics unpack both practical and conceptual SCM definitions.
At higher levels, such as in a master's degree in supply chain management, you will even find opportunities to hone those definitions yourself. With extensive research and original academic work required as part of your capstone or thesis, you're free to explore your own ideas, which may help define the future of SCM as the needs of industry and consumers evolve. And through the various partnership and internship opportunities your school may offer, you can see first-hand how supply chain management works in the real world.
And at every level, degrees in the field will give you a chance to get out and see actual supply chain managers in action. Through internships and field trips, you'll get a front-row seat into what supply chain management looks like.