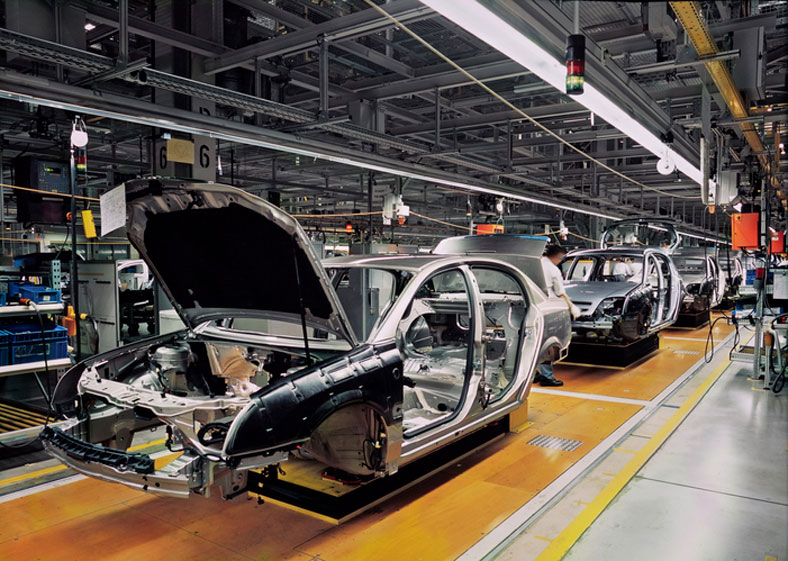 In some senses, the automotive industry is where modern supply chain management got started.
Henry Ford's innovations in mass production transformed the industrial world as he created a system that eventually could crank out a complete Model T every 45-seconds.
Making that happen required not just vision and creativity on the production line itself, but also in all the various tributaries that fed it: the supply chain. Ford pioneered vertical integration at the River Rouge plant, bought coal mines, and put together a cargo fleet to haul iron and lumber across the Great Lakes to feed the factory.
Every supply chain manager across every industry owes Ford their career. But those who work in the automobile industry have a special connection. They are entering a field where innovation and creativity are as in-demand as they were in Ford's day.
An Industry in Transition Requires Major Supply Chain Transitions, Too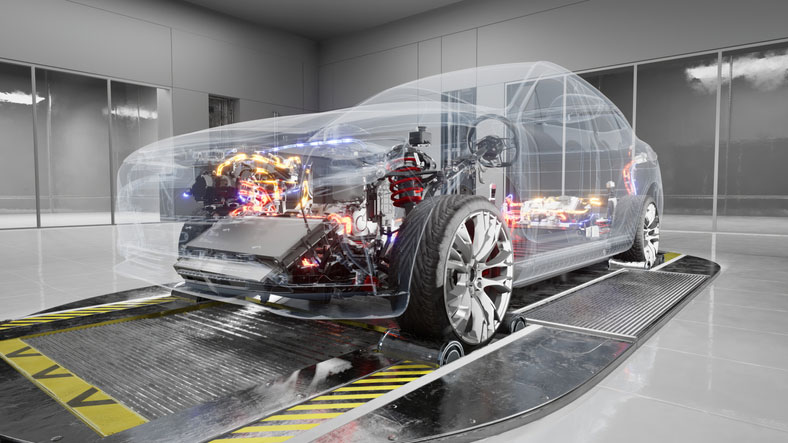 The automobile industry is one in transition.
Every model year brings changes in style and subtle, incremental updates in technology and safety. But with developments and demand in electric vehicles skyrocketing, car makers are scrambling to redevelop products and production lines.
A combination of gas costs, government incentives, and performance enhancements caused EV sales to take off during the pandemic. Car makers have seen the writing on the wall: by 2025, most major automakers project EV sales over 25 percent.
In the European market, Ford Motor Company plans for an aggressive push for 100 percent of the cars they sell to be electric by 2026.
It's a move that puts intense pressure on supply chains in the automotive industry.
From Supply Chain Pioneers to Models of Industry, Automotive Logistics Shines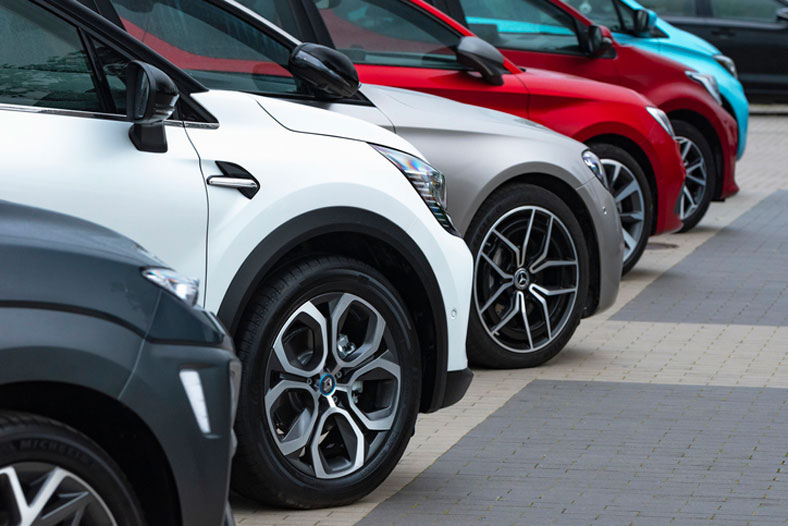 The automotive industry is a subset of two different major industries:
On the manufacturing side, production has come a long way from the Model T. A Ford F-150 built at that same River Rouge site requires more than 800 types of microchips. From extreme vertical integration, the industry has embraced outsourcing and just-in-time production… an innovation established by another carmaker, Toyota.
How Electric Car Manufacturing Transforms Automotive Supply Chains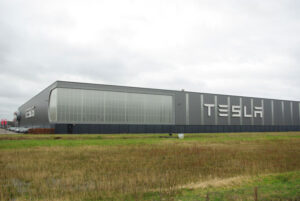 If there is a company that represents the revolution in automotive supply chains at every level today, it's Tesla.
The all-electric automaker boomed in like a lightning strike when it was founded in 2003. By 2023, Tesla was easily the most valuable automaker in the world. In fact, at a value of over $1 trillion, it's one of the most highly valued companies in the world.
It didn't get there without some serious supply chain growing pains, though.
Like Ford's original vision, Tesla aimed for extreme vertical integration. That allowed it to create new and innovative technologies and production processes. But it also meant building a supply chain from scratch.
The company ambitiously aimed for a fully automated production process. But the robots didn't work out and the factory had to be retooled. Creating new parts and processes for electric motors and battery packs ran into similar kinks. And while the direct-to-consumer sales model Tesla introduced up-ended the retail side of the business, it also ran up against legal challenges in some states.
But the efforts paid off. As the rest of the industry struggled with semiconductor shortages, locked into specific chips due to outsourced software development, Tesla shrugged them off. In-house programmers there were able to retool code to work on whatever chips could be found on the market.
With fewer SKUs and more control all the way around, Tesla has earned its place at the top of the market through superior supply chain management.
In retail, this complexity shows up in other ways. While the Model T was famously standardized originally to only be offered in black (black paint, Ford found, dried faster than other colors), in a given model year an F-150 may be offered with eight different trim levels and fifteen different colors.
Long lead times for orders means forecasting hot combinations is essential. And strong relationships with dealers and an understanding of inventory levels is needed to strike a balance between cars on the lot and those going home with new owners.
New Demands Fuel New Jobs Across the Range of Automotive Supply Chain Management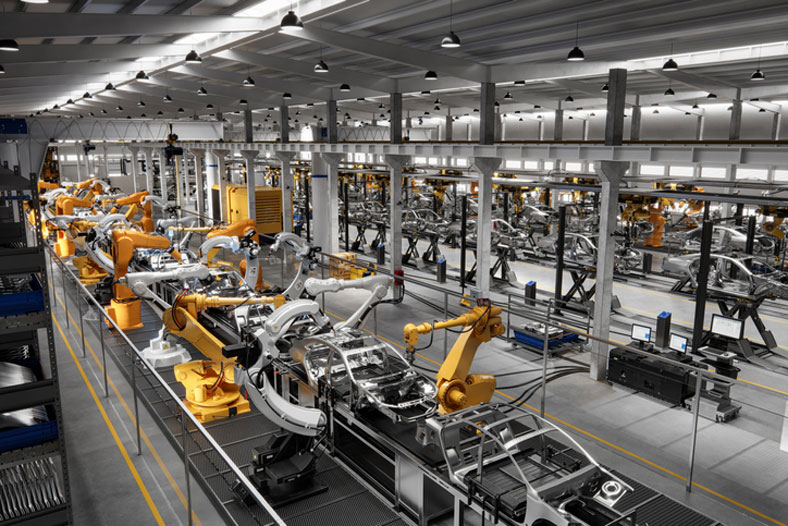 These are among the challenges that automotive industry supply chain managers will have to master over the coming decades. The positions that automakers, suppliers, and dealers are hiring today reflect those challenges.
The sourcing and types of materials that go into EVs is dramatically different than conventional internal combustion vehicles. Exotic materials like lithium and cobalt are needed. With limited supplies sourced from parts of the world where auto makers don't have existing relationships, procurement professionals are scrambling to lock down supplies.
Operations managers are also on the spot to reorient production lines and processes to accommodate the new demands, while still maintaining a healthy production rate for more traditional vehicles.
But the effects will be felt downstream, too. Consumable parts like oil and oil filters are a thing of the past with EVs. Even brake pads have a much longer life on EVs as regenerative braking systems lead to far less wear. Demand, and the need to stock, such parts will crater.
On the other hand, complex, high-tech components are already becoming a major constriction point in automotive supply chains. Global semiconductor shortages that kicked off during the COVID-19 pandemic didn't just affect computer production. They dramatically throttled vehicle makers, too. The chip shortage has persisted into 2023 and continued to impact bottom lines.
That puts supply chain analysts and inventory managers on the spot to forecast and manage part inventory levels. And they work closely with marketing professionals to define demand and to push vehicles off the lot when they start to pile up.
Strong Salaries Reflect the Demands the Automotive Industry Places on Supply Chain Professionals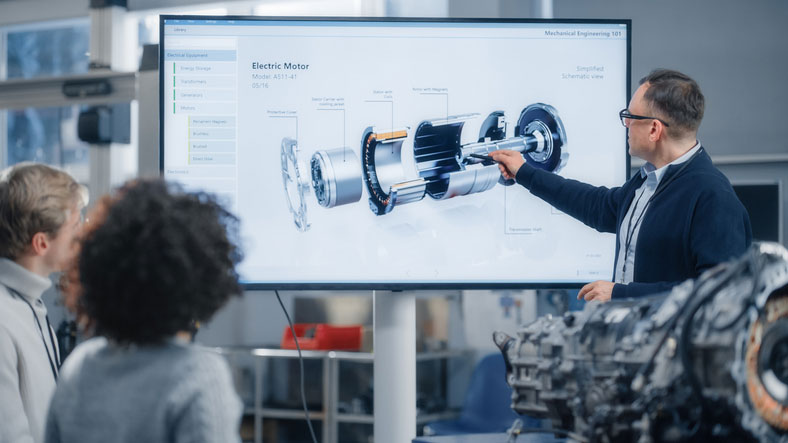 The Bureau of Labor Statistics (BLS) tracks salaries and employment levels in a couple different categories that cover those professionals. They don't line up exactly with the job titles you will find in the industry, but the translation is pretty straightforward:
BLS is kind enough to break down the salary statistics for these roles across different industries, too. So, it's possible to see the relative differences in what you might earn in automotive manufacturing supply chain work versus the retail service and parts business.
Logisticians on the manufacturing side of the automotive industry earned an average in 2022 of $103,230 per year. Transportation, storage, and distribution managers pulled down $138,710.
For dealers and parts suppliers, the rates aren't quite as sky-high, though still healthy. Logisticians earned an average of $73,440, which their management counterparts took in $98,160 per year.
What Degrees Are Best for Careers in Automotive Supply Chain Management?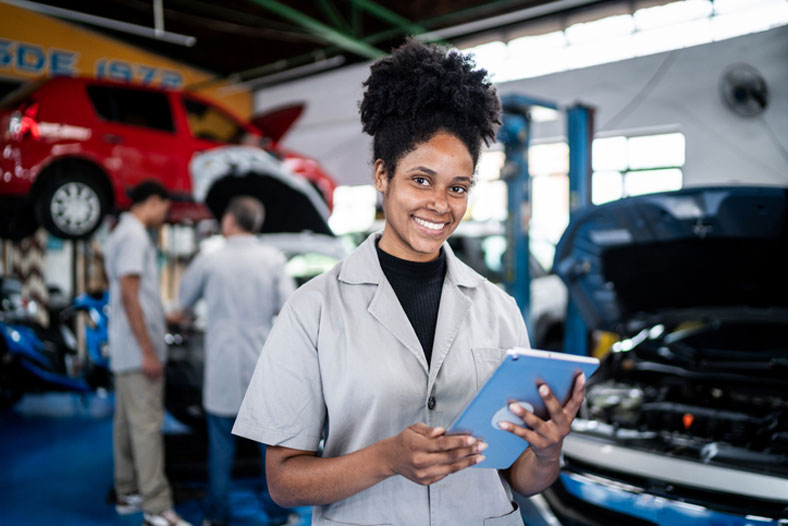 Like other advanced degrees, they offer experiential learning opportunities, like internships or study abroad options. But you will spend those on-site experiences in the middle of welders sparking in car factories and watching RORO (Roll-on/Roll-off) cargo carriers load in foreign ports.
If a full SCM degree is too much of a lift, there are many certificate programs that build on your existing education or experience. Completing them takes only months, and they cost a fraction of a full degree program. They are a good fit for executives who need an overview of supply chain management. Or you can find them specifically tailored to auto industry needs, like the Auto Industry Certificate in Purchasing and Supply Chain Management.
Professional Certifications in Supply Chain Management Earn Respect at Major Automakers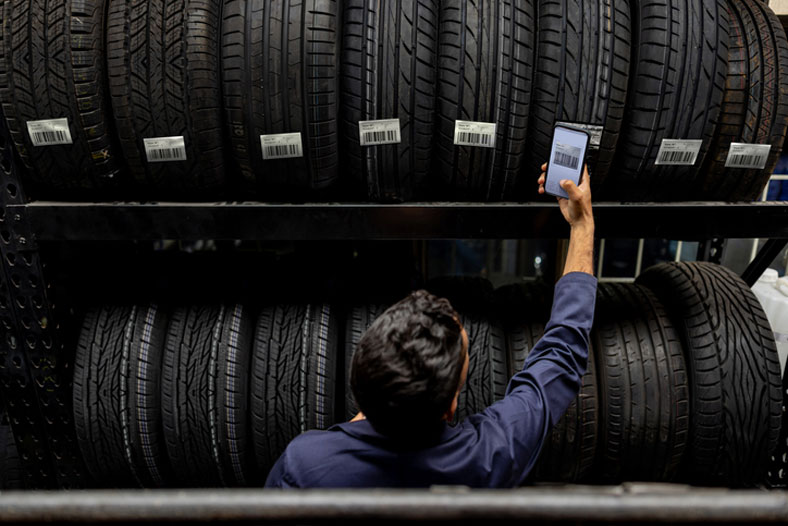 On top of a degree, you'll find that professional certifications are also held in high regard in the auto industry.
These are independent evaluations of your skills and abilities conducted not by colleges, but by various industry groups. They weigh not just educational attainment but demonstrated skills and experience too.
That real-world validation is extremely valuable to car companies and suppliers. Certifications can be found in most specialized areas of supply chain management, or taking in the big picture. But there are some that are more relevant in automobile manufacture and sales than others.
One of the biggest is Six Sigma. A Sig Sigma Black Belt Certification tells employers that you have demonstrated a complete understanding of manufacturing and operations process improvement. That's a must-have skill on every auto factory floor.
The Project Management Institute's Project Management Professional (PMP)® is another big one. Your ability to schedule, manage stakeholders, and marshal resources to get things done is tested and verified.
There are also industry certifications that you'll need to become familiar with. Although these are for entire companies or departments, supply chain managers are the ramrods that ensure standards are met. So, ISO 9000, IATF 16949, and other quality management systems weigh warranty management, product safety, supplier handling, and other critical areas of supply chain oversight in the auto industry.
It's an industry that has seen a lot of ups and downs but one that keeps on adapting. As the latest cycles of uncertainty sweep carmakers, building your expertise as a supply chain manager will help secure your future in the industry.
2022 US Bureau of Labor Statistics salary and employment figures for Motor Vehicle Manufacturing and Motor Vehicle and Parts Dealers reflect national data, not school-specific information. Conditions in your area may vary. Data accessed September 2023.