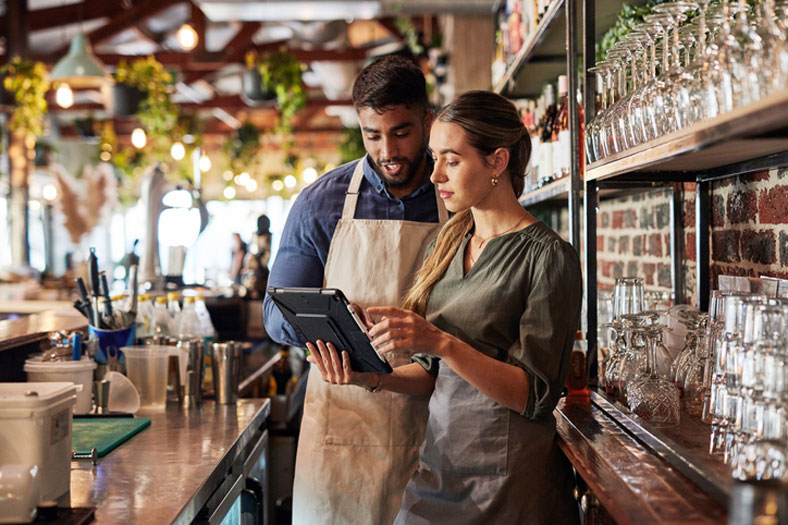 A deep love for food and cooking always seems to start with reverence for the right ingredients. The right food, prepared in the right way, is a delight to the senses. When you walk into a restaurant where thought and care has gone into finding those ingredients and putting them together with care and attention, you can literally taste the difference.
For the chefs, managers, and owners of those restaurants, sourcing consistent, quality ingredients is at the very heart of creating an amazing dining experience. That makes it a constant concern. Unlike other kinds of products, you can't call in a supply of arugula and turn it into salads for the next six months. You get it when you can, and you use it quickly.
And since food comes in on nature's clock, that can mean a great deal of juggling menus along the way. Restaurateurs go further afield, turning logistics into a global hunt, or they adapt to what is fresh and local. In either case, it could up-end the business if it's not done well.
This is exactly why all the really great restaurants are backed up by specialized supply chain management professionals.
What is the Supply Chain for a Restaurant? – How the Restaurant Supply Chain Stands Apart from the Rest of the Food Supply Chain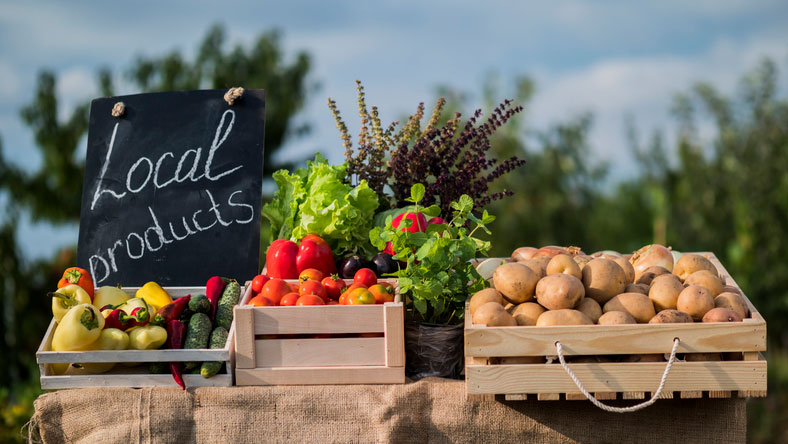 Restaurants are a special case in the food supply chain. While they prepare many of the same foods that are found in stores, they represent another layer of processing that adds value to those foods.
That can make every restaurant supply chain unique. In fact, in many cases, it's a point of pride. Working with the freshest ingredients, using authentic methods and products for preparation, or offering locally sourced delicacies can be a big selling point.
In an industry where taste is paramount and margins are thin, no successful restaurant can operate without an efficient and effective supply chain.
On the other hand, there are restaurants that work more on volume than taste. Big chain restaurants face an entirely different set of supply chain problems: operating all over the country or around the world, they have to source literal tons of ingredients that offer a consistent taste and quality. With perishables in play, that means identifying or even cultivating regional sources in, say, Southeast Asia that somehow offer the same consistency, quality, and taste as those found in central Canada.
On top of those difficulties, there's another challenge posed by the restaurant business: razor thin margins. With a staff-heavy service model and price-sensitive customers, many restaurants barely scratch out profits of three to six percent.
With the difference between success and failure that narrow, a single spoiled shipment or a couple items missing off the menu in a given week can be critical. So, resilience at a low price is always the goal.
Either way you look at it, restaurant supply chain management comes with some serious challenges.
Earning the Right Degree to Specialize in Restaurant Supply Chain Management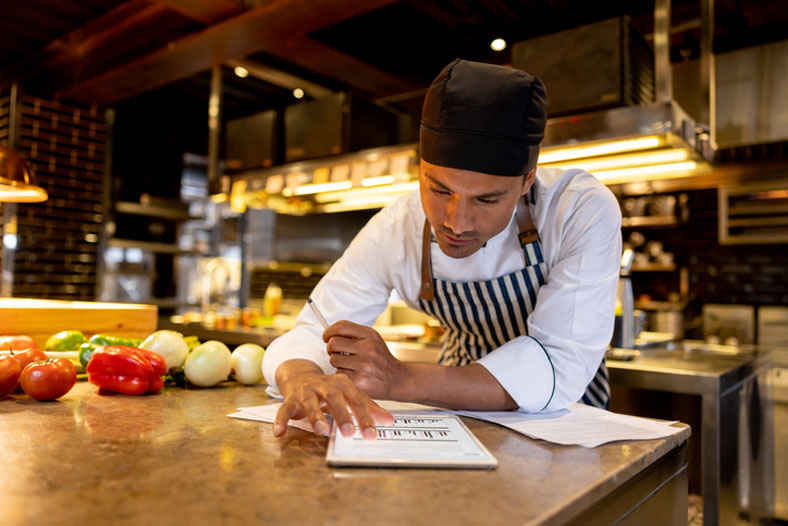 Why The Bear Is the Best Restaurant Supply Chain Management Show on TV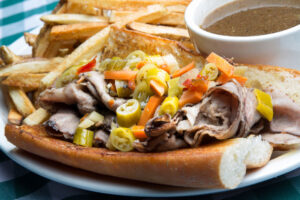 In the award-winning TV show The Bear, about the struggles of a small family sandwich shop in Chicago, the very first five minutes of the first episode hook anyone who has ever worked in the restaurant business. It's not about cooking. It's not about service. It's not about menus.
Instead, those five minutes are an epic case study of supply chain management. Shorted on his morning beef delivery by some 175 pounds, head chef Carmy ends up trading vintage Levi's in a back alley for a cooler of meat.
It's a theme that many restaurant owners and chefs are all too familiar with. And it's one that recurs at various points in the show, just as it does in real life.
While you may not end up trading your pants for critical ingredients, the volatile, ragged edge of the food supply chain in restaurants will test your wits and your skills. It's a world where the supply chain rattles a little bit every day. Every extra ounce of training and preparation can make all the difference.
Like all college degrees, these come with more general coursework that expands your skills in communication, science, problem-solving, and critical thinking. It's all good preparation for a job where new problems come up all the time and require lightning-fast decisions.
Some programs with the tightest focus on restaurant supply chain management are hospitality degrees. In an industry where higher education is often an afterthought, programs like a Bachelor of Science in Restaurant and Foodservice Management, Bachelor of Science in Lodging and Restaurant Management, and a Bachelor of Arts in Business with a concentration in Food Industry Management offer restaurateurs an opportunity to tap into industry knowledge and best practices. All include specialized curriculum on the unique challenges of restaurant supply.
The reality is that a lot of restauranteurs don't have and don't need a full college degree. But training in supply chain expertise at the college level still has value… which is why certificate programs in supply chain management are a popular alternative.
Certificates are designed to be completed in less than a year and offered at an affordable rate. They take just a fraction of the coursework from a full degree and distill it into a program that is laser-focused on logistics systems. That may be all you need for an extra edge cultivating your own restaurant's supply chain and logistics practices.
Professional Certifications Are the Michelin Stars of Supply Chain Management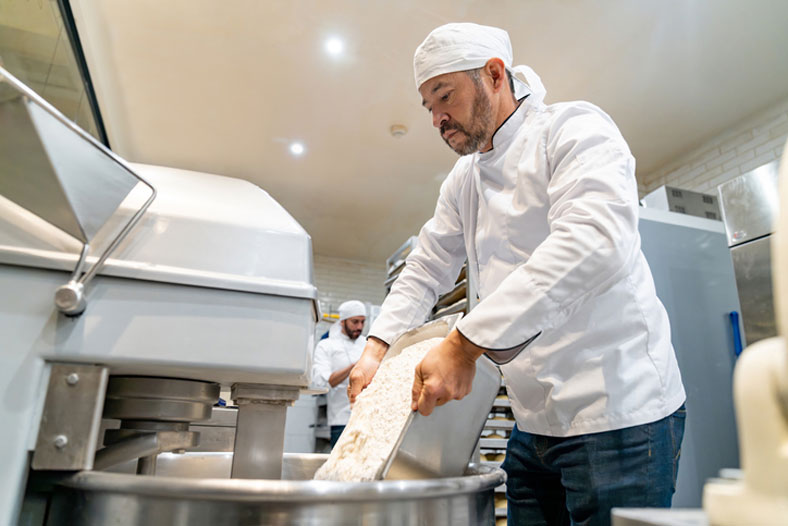 If the restaurant world isn't big on college degrees, it's even less into professional certifications. That's not a box they check when they're thinking about handing out Michelin stars… it's all about the food and the experience.
Yet supply chain management is a field that sees the value in professional certification. These are different from educational certificates offered by colleges. Instead, they are developed by independent certification agencies, private businesses, and professional groups. They act as a validation of your demonstrated knowledge and skills. You get them through testing, coursework, proof of education, and sometimes even verified experience or letters of recommendation.
While there are many supply chain-oriented certifications that could be useful in the restaurant world, there are also a handful of restaurant management certs that include supply chain concepts. For instance, the National Restaurant Association offers the Certified Restaurant Manager credential, requiring 1,000 hours of industry management experience, a character reference, prior certification in food protection, and passing an exam.
What Kind of Jobs Are Available in the Restaurant Supply Chain World?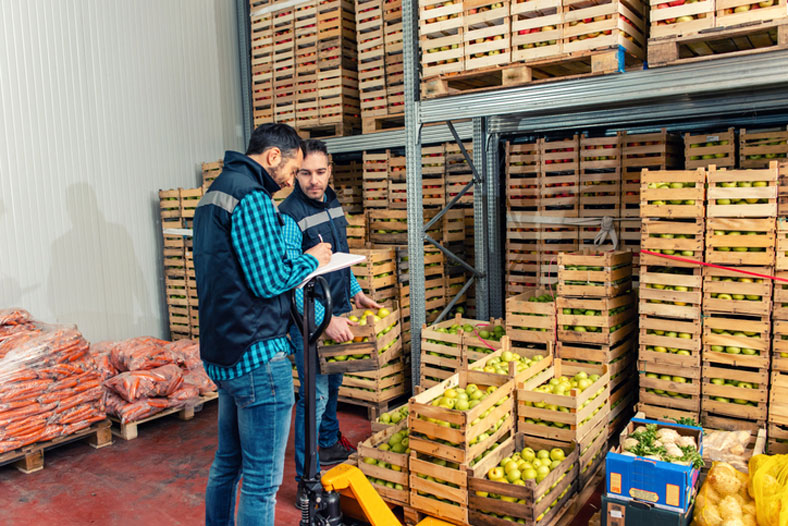 Restaurant supply chain management is really a part of every managerial job in the restaurant business. In smaller restaurants, it may fall mostly in the lap of the head chef, among all their other duties. In franchises, managers spend a lot of time taking inventory of stock, placing orders, and working out snags in supply.
Specialized positions come when you get into larger organizations. Big casinos, hotels, and restaurant chains all hire dedicated supply chain and food service category managers. They may have purchasing managers who are devoted to identifying appropriate suppliers and coordinating procurement.
They also have analysts and capacity forecasters who look at taste and supply trends going out months or years. They work with other leaders to develop plans and menus to fit both supply and demand.
What Do Jobs in Restaurant Supply Chain Management Pay?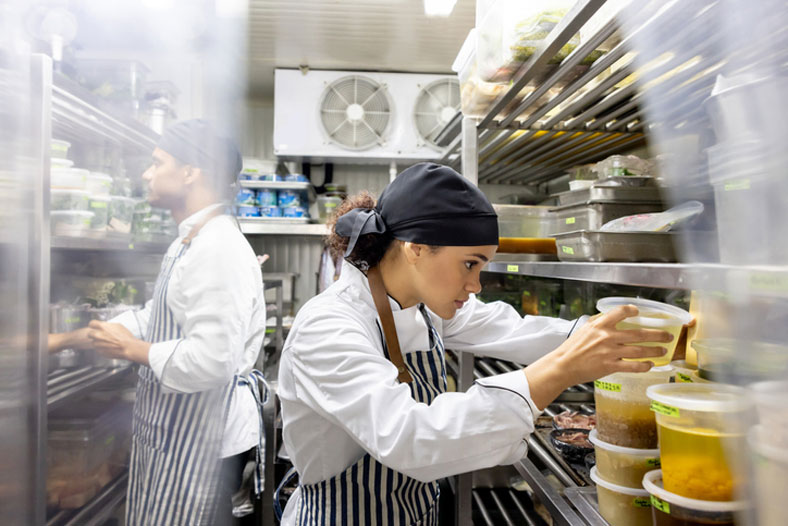 These jobs all fall into the industry that the Bureau of Labor Statistics (BLS) called Food Services and Drinking Places. While restaurant work has a reputation for paying on the low end, supply chain professionals are likely to be pleasantly surprised by salaries in this line of work.
For lower-level positions, which BLS categorizes under their Logistician category, the median 2022 salary was $69,510. These are the jobs that perform analysis, inventory management, contract management, buying, and other kinds of hands-on work. It doesn't include the many other food service positions that often incorporate those tasks, however.
Further up the ladder, the more managerial and supervisory roles fall into the category of Transportation, Storage, and Distribution Managers. Usually working at larger organizations with dedicated roles in supply chain management, they earned an average of $99,230 in 2022… even higher than the position averaged across other industries!
Few people get into restaurant supply chain work because they love logistics, or because they are seeking a fat paycheck… but it's a nice bonus!
Food service is ultimately something you do because you believe in creating great dining and entertainment experiences. The vibe from a full restaurant on a Friday night, where the food is fresh and the tastes are exquisite, is where you get the real payoff in the culinary world. Getting the supply chain just right to create those experiences is something you can perfect with a degree in the field.
2022 US Bureau of Labor Statistics salary and employment figures for Food Services and Drinking Places reflect national data, not school-specific information. Conditions in your area may vary. Data accessed August 2023.