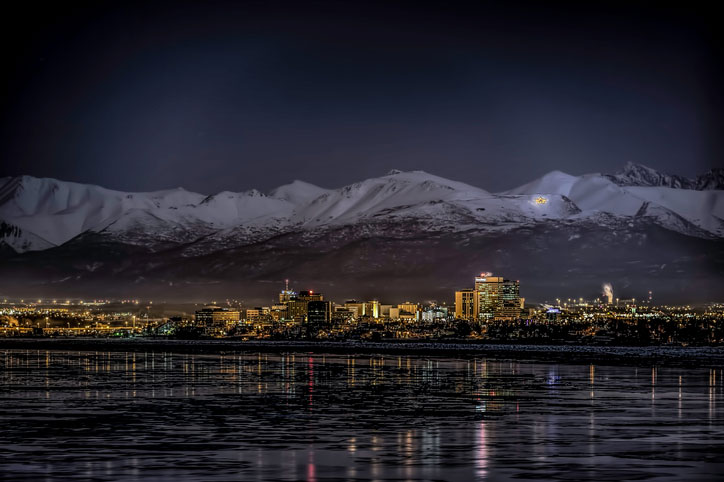 If there's one thing everyone knows about Alaska, it's that it's ruggedly beautiful. If there's another, it's that it's consistently the coldest place in the U.S. Seemingly superficial, and more than a little cliché, these two aspects alone can tell you a lot about Alaska's economy and why it's uniquely dependent on well-functioning supply chains.
Where there is natural beauty, there are natural resources. It's no coincidence that America's largest seafood companies source fish from Alaska's exclusive economic zone.
Natural beauty also means nature that's unspoiled by sprawling cities. Snowy weather further implies an extreme location. These hint at Alaska's trump card when it comes to logistics: even remote cities and towns located along supply routes can be hubs of significant economic activity, while the modest Anchorage International Airport is a critical link to the global supply chain for the entire state.
If you're in Alaska and you're interested in SCM then you're already two steps ahead in a job market where demand for top talent continues to outstrip the supply of qualified candidates. This is a field that pays deference to professionals with proven accomplishments and experience under their belts. The first step down that path is a degree in supply chain management offered at the bachelor's-level, and through master's and SCM-focused MBAs.
How Anchorage Airport Became a Global Logistics Leader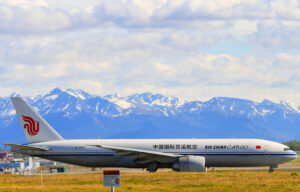 The person regarded as being the father of the US Air Force, Billy Mitchell, said of Alaska: "I believe that, in the future, whoever holds Alaska will hold the world… I think it is the most important strategic place in the world."
But that view isn't typically associated with the state known for its snow and national parks. Even today many would raise an eyebrow if you told them that Alaska is one of the most strategically-located states in the world in terms of logistics. In fact, widespread conceptions placed Alaska's strategic value so low that in 1867 Russia sold it to the United States for $123 million in today's inflation-adjusted dollars, or about $210 per square mile.
Air transport and the way it enables an interconnected global supply chain put Alaska, and especially Anchorage, towards the very top of any list ranking the best places for logistical hubs globally. By commercial cargo flight, Anchorage is 9.5 hours away from 90% of the industrialized world.
It's roughly halfway between Asia and the USA. It's also roughly halfway between Europe and Asia if Russian airspace is closed. And in terms of fuel economy, cargo airliners get much more bang for their buck if they carry half the fuel they need, which means stopping to refuel halfway into their journey. That's why more than half of all cargo flights from Asia going on to other North American destinations transit through the Ted Stevens Anchorage International Airport (ANC).
All these factors add up to make Ted Stevens the world's third-busiest air hub for cargo, a 2022 ranking within the global top-five that's typical.
Air cargo's impact on the local and state economy can't be overstated. Anchorage International Airport accounts for one out of every seven jobs in the city, which is home to over 40% of the state's total population.
If you work with a global supply chain, especially an elastic one that's highly reliant on a quick turnaround, then you've worked with logistics through ANC. If you work in this sector and you're in the Anchorage area, then count your blessings that you're in one of the most fortuitous locations on the planet.
What Does a Supply Chain Manager Do in Alaska?
It's easy to get a taste of what SCM professionals do by looking at what's offered in relevant undergraduate and graduate academic degree programs.
A bachelor's degree in supply chain management introduces you to key topics like:
Once you get to the graduate level of SCM you'll study topics in-depth that will be bases of reference throughout your career:
These are just a few examples of the SCM principles covered in MBA and master's programs in supply chain management. The knowledge you gain can be applied universally no matter what SCM sector you work in.
Alaska is widely known for its seafood industry, especially fish and crab. Trident Seafoods, the largest vertically integrated company of its kind in North America, operates a fleet of trawlers, freighters, crabbers, and salmon tenders, plus 11 shore-side processing plants dotting the coastlines of the state.
Working as a supply chain manager at its Akutan processing plant puts you in charge of warehousing, inventory control, shipping, receiving, dock management, and team management. In recognition of the responsibility and skill that come with this position, Trident prefers that applicants for this position have at least a bachelor's degree in supply chain management, logistics, or a related field.
Transportation is another of Alaska's major industries. Carlile Transportation based in Anchorage specializes in over-the-road trucking across Alaska, Canada, and the lower 48. Working as a Logistics Manager with Carlile requires at least a bachelor's degree in supply chain management, logistics, or business administration. Job duties as part of this position include:
As you gain more experience in SCM you can apply this towards landing jobs with higher pay and greater responsibilities. More senior-level positions will often prefer candidates who have a master's degree or MBA in SCM, and are certain to look for candidates with a strong track record of proven experience.
Fortunately, SCM education can be applied across the board to any sector in Alaska that depends on a supply chain, including:
Supply Chain Management Schools – Universities in Alaska Offering Degrees in SCM Online and On-Campus
We're tracking every SCM bachelor's, master's, MBA, and certification program across Alaska and the nation. Metrics examined include online versus on-campus offerings, number of credits, and tuition. We want to make the basic research easy so you can focus on the more challenging aspect of identifying the educational program that's right for you, your unique situation, and your career goals.
University of Alaska Anchorage
College of Business and Public Policy
Accreditation: NWCCU
Hybrid, online