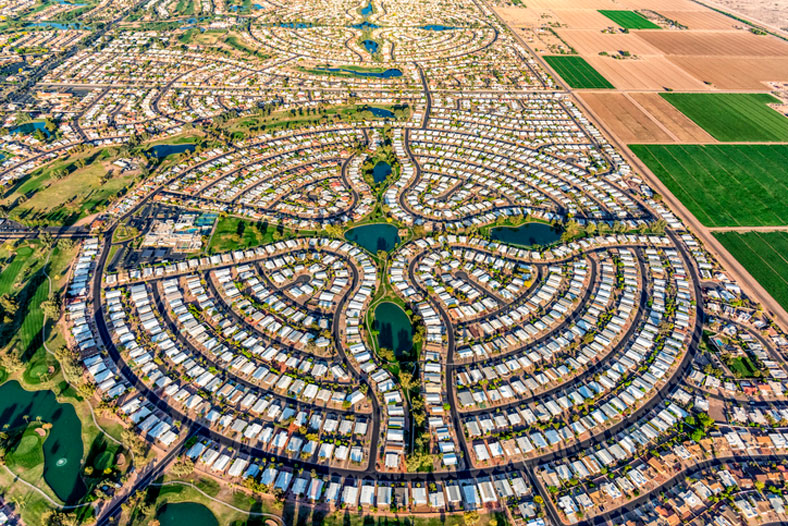 Arizona is booming, and its growing public and commercial sectors are scrambling to secure the skilled supply chain management (SCM) talent they need to keep up.
An efficient supply chain keeps everything running smoothly. The latest census data shows that Phoenix has overtaken Philadelphia to claim the number five spot as the largest city in the nation. Maricopa County is the fastest growing county in the nation.
High growth figures are no accident. Construction is currently under way for what is potentially the largest foreign investment in American history: $40 billion for two new semiconductor computer chip foundries in Phoenix slated to be fully operational in 2026.
Developers are planning a new 1,420 single-family home community construction project near the Sonoran Preserve to ensure adequate housing inventory for the tech professionals and other workers the facility needs to support operations.
Luxury electric car manufacturer Lucid Motors just completed a 590-acre advanced manufacturing plant in Casa Grande. Nikola Corp announced plans to build a hydrogen production hub and in 2022, investing $16.5 million to purchase 920 acres in the metro Phoenix area. In 2023 the company announced it was moving its battery manufacturing to its Coolidge plant.
Developments like these are just the tip of the iceberg. But even a burgeoning high-tech manufacturing industry like this can't connect all the logistical dots without skilled supply chain teams at the ready.
Maximized efficiency, built-in redundancies, predictive supply chain models – these are the things that make or break companies in a competitive marketplace. Leading companies will pay top dollar for talented and properly qualified SCM professionals. And the first step to meeting those qualifications is earning a degree in SCM, whether a bachelor's to prepare for entry-level management positions, or an MBA or other master's in the field for those gunning for C-suite and other high-level leadership roles.
Chip Maker Comes to Arizona with Historic $40 Billion Investment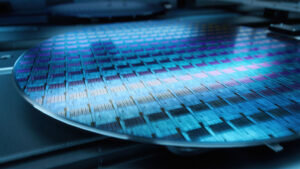 In one of the largest foreign investments in American history, TSMC (Taiwan Semiconductor Manufacturing Company) is building two computer chip fabs in Phoenix that are set to go online in 2024 and 2026.
10,000 construction personnel will take care of building these state-of-the-art facilities which are forecast to provide another 10,000 high-tech high-paying jobs once production begins. Factory output is estimated at 600,000 wafers per year at a $40 billion value.
The global supply chain is at the heart of why these two foundries are being built in Arizona, and that same supply chain is central to keeping these fabs running smoothly.
Tensions between China, Taiwan, and the US have given TSMC the extra nudge it needed to invest three times over what it initially planned, adding a second fab in Phoenix to what was originally going to be just one.
It's a win-win, considering that top-line computer chips are a must-have for any supply chain that uses advanced electronics. The concentration of chip manufacturing in Asia has made US investors uneasy about a potentially vulnerable supply chain should tensions boil over.
A chip shortage in 2022 and 2023 has made local, state, and even POTUS get behind incentives offered to TSMC to attract its cutting-edge foundry to Phoenix. Companies like Apple, Nvidia, and Advanced Micro Devices are already anticipating buying their chips from the Phoenix plants.
As for TSMC's manufacturing supply chain, it's SCM professionals will remain focused on four primary areas:
Code compliance
Risk assessment
Audit participation
Continuous improvement
Computer chips and global supply chains demand a lot. TSMC is an example of how you can put an education in SCM to work and start a promising career. To work as a Global Logistics Manager with TSMC in Phoenix you must have at least a bachelor's degree in logistics, transportation, business, or an equivalent combination of experience and education.
What Does a Supply Chain Manager Do in Arizona?
SCM principles are universal and apply no matter what sector you work in, such as:
You can get a sense for what SCM professionals do by examining what's covered in SCM academic programs. Undergraduate studies introduce key topics like:
Stacking a master's degree onto an existing bachelor's degree is also a great option if you're a career changer.
The specific types of duties you'll encounter depend on your employer. Aerospace and defense company Northrop Grumman's Manager of Supply Chain Programs is responsible for:
This position is based out of Chandler, and to apply you need at least six years of relevant experience in supply chain, program management, operations, or business for this position. This experience requirement is reduced to only four years if you have a master's degree. A bachelor's degree is required.
To be a Supply Chain Program Planner with Scottsdale-headquartered semiconductor supplier company Onsemi, you need a BS in supply chain management or related field. Job duties in this position include:
To work at Banner Health as a Supply Chain Area Director you need a bachelor's degree in SCM, a related field, or an equivalent combination of education and experience. Additional education is preferred. The types of duties involved with this position include:
Once you start accruing years in the professional workforce, you'll see just how applicable an education in SCM is. From there your career is only limited by the scope of your own ambitions.
Supply Chain Management Schools – Universities in Arizona Offering Degrees in SCM Online and On-Campus
We've identified every school in Arizona offering degrees in SCM. Campus-based options offer a more traditional classroom experience whereas online programs maximize flexibility for working professionals.
W.P. Carey School of Business
Accreditation: HLC
Online, hybrid