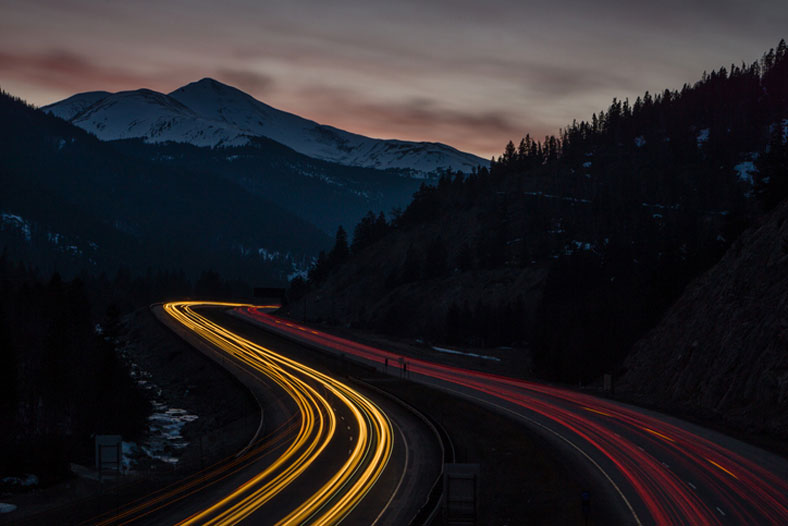 Centrally located in North America, Colorado is a natural supply chain hub. It's home to major international airports, 2,545 miles of freight rail tracks, and is crossed by major interstate highways from north to south and east to west.
I-70's famous Eisenhower Tunnel dives under the peaks of the Rocky Mountains to span the Continental Divide. It's the highest point in the nation's interstate system and the longest mountain tunnel, symbolic of Colorado's position as the focal point of the region's supply chain operations.
Colorado's strategic logistical importance is growing too. Denver is among the top-10 fastest-growing cities in the nation. A major commercial expansion is underway at Denver International Airport. And it was just announced that the US Space Command is going to remain headquartered in Colorado Springs.
Colorado is at the axis of a supply hub with spokes extending outward in all directions. This is why companies based here have a natural competitive advantage that translates into significant cost savings. Even so, the state's leading companies know that their geographic and infrastructural advantages don't add up to much without talented professionals at the helm of supply chain operations. Given that fact, they are more than happy to invest heavily in building effective SCM teams.
That's where you come in. Earning a degree in SCM is a flashing beacon that you're qualified, ready for the professional workforce, and looking to advance your career.
Denver Airport – Colorado's Economic Engine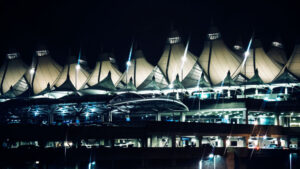 Denver International Airport (DEN) is a vital cog in the Western and Midwestern regions. It's also the biggest employer in the state, bringing in over $36 billion in regional revenue annually.
America's youngest major airport, open for less than 30 years, DEN is regularly counted among the top-five busiest airports in the world year in and year out. It even set a record in 2022 with over 69 million passengers. It's the operating base for Frontier and Southwest and is a hub for United.
The total property size of the airport is also notable. At 54 square miles, it's larger than Manhattan, Boston, or San Francisco. When it first opened, it was the largest airport in the world, today still holding the second place slot behind only Saudi Arabia.
Combined with its central location, this huge size means DEN is well suited for expansion into the air cargo market. A new real estate program is gearing up for 16,000 acres of additional space dedicated to commercial use. The airport already processes nearly 700 million pounds of cargo every year and hosts DHL, UPS, FedEx, and more with a USPS facility nearby. Cargo sorting is seamless here thanks to a 39-acre cargo ramp.
Colorado's major industry players in aerospace, advanced manufacturing, bioscience, electronics, and defense depend on supply chains with quick turnaround-times, where same-day or next-day air cargo delivery is essential. Colorado's advanced manufacturing sector alone exports more than $7.5 billion in products annually.
What Does a Supply Chain Manager Do in Colorado?
Supply chain management is a discipline with common principles that apply universally no matter what sector you work in. In Colorado this commonly includes:
Another useful way of understanding what's involved in SCM is to look at specific examples.
The gardening boutique business Botanical Interests in Broomfield was acquired by the fast-growing media platform Epic Gardening in 2023. EG employs supply chain specialists, requiring a bachelor's degree in supply chain management, logistics, business administration, or other related fields. Job duties include:
Terumo is a medical equipment company with a location in Lakewood that specializes in blood and cell technologies. To work as a senior supply chain planner with Terumo you need at least a bachelor's degree in a related field, however an MBA or higher desirable. The duties associated with this position include:
The Sierra Nevada Corporation is an aerospace defense company with a location based in the Denver metro area. To work as a Senior Supply Chain Compliance Systems Analyst with SNC you need at least a bachelor's degree in supply chain management, business administration, or another related field. Duties with this position include:
Supply Chain Management Schools – Universities in Colorado Offering Degrees in SCM Online and On-Campus
You can get a broad sense of what SCM professionals do by looking at the topics that are introduced in bachelor's-level SCM programs:
A master's degree in SCM or an MBA with a supply chain management concentration takes you in-depth into subjects you'll use every day throughout your career. It's also a great option if you're a career changer looking to add a master's credential on top of an existing bachelor's degree. Topics covered include:
We've analyzed every school in the state offering degrees in SCM, looking at tuition cost, online options, and on-campus locations.
Leading companies are looking for qualified professionals to fill roles that involve taking on a lot of responsibility. The sooner you graduate with a degree in SCM, the sooner you can launch your career.
There are no listings at this time. Check back, as we update listings often.