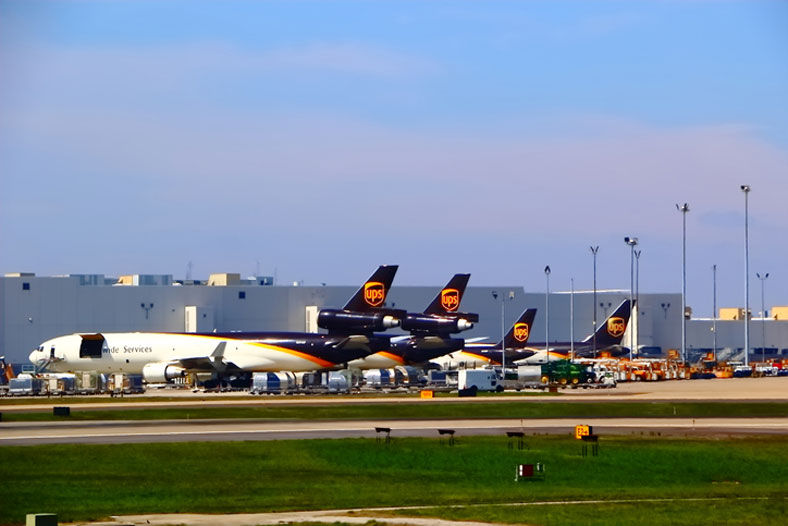 Logistics and distribution have always been Kentucky's darlings and pillars of its economy, driving business and industry here for twenty-plus years. For manufacturers, the state's impressive logistics and distribution sectors translate into outstanding opportunities to access consumers in the most effective way possible.
Home to major shipping hubs for UPS, DHL, and Amazon Air, Kentucky is, without a doubt, a national player for air cargo. There's the new $1.5 billion Amazon Air Hub, which has the capacity to handle up to 200 flights per day; DHL's super-hub at Northern Kentucky's CVG Airport; and UPS Worldport at the Louisville Muhammad Ali International Airport, which is capable of processing two million packages per day. And in 2022, UPS announced an investment of more than $330 million to construct two, one-million-square-foot facilities in Jefferson and Bullitt counties. Once operational, these facilities will create about 435 full-time jobs.
UPS remains the largest employer in the Louisville region, employing more than 25,000 people across its air, ground, and supply chain operations. It also operates 21 Supply Chain Solutions warehouses throughout the region. UPS operations account for about 62,000 direct and indirect jobs in the state.
Small- and mid-sized logistics companies are also making their mark here, quickly responding to changes and demands in the market to capture a piece of the action. And it's clear why.
Kentucky's ideal geographical location makes it a powerhouse for distribution and logistics. It's within a day's drive of more than two-thirds of the population. It's home to 20 interstates and more than 2,600 miles of rail (including 2,300 miles of Class I rail). It's also a mainline center for CSX, Canadian International, and Norfolk Southern railroads, along with a number of regional and local short line railroads. It's also where you'll find 11 riverports and no less than 1,900 miles of commercial navigable waterways.
As of 2020, Kentucky was home to 540 logistics and distribution facilities and more than 75,000 full-time employees. And between January 2020 and December 2022, Site Selection magazine ranked the Cincinnati-Northern Kentucky region as the seventh fastest growing region in the U.S. for logistics facility investments.
Of course, success in logistics and distribution in Kentucky doesn't happen on its own. It requires supply chain management professionals at the helm to ensure the smooth flow of goods and materials at every stop. Kentucky has all the ingredients for a successful supply chain, but it's up to supply chain managers and leaders to ensure its vitality and continued growth. Whether you're looking to kickstart a career in the field by earning a bachelor's degree in supply chain management, or you're interested in a new job title that only a degree like an MBA in Supply Chain Management can deliver, Kentucky is where you want to be.
Supply Kentucky: Creating a Stronger Supply Chain in the Bluegrass State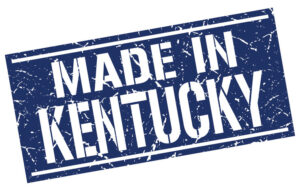 Kentucky Governor Andy Beshear is serious about the state's supply chain. Enter Supply Kentucky, a new platform that's designed to bring together manufacturers and suppliers.
Recognizing the importance of the manufacturing sector for the state's economic health and vitality, Supply Kentucky was created in an effort to allow Kentucky's manufacturers and suppliers to easily connect. Manufacturers can tighten their supply chain by finding local and regional suppliers, while suppliers can identify local manufacturers to connect with.
Supply Kentucky is a tool to help manufacturers growth their businesses by securing the supplies they need. Through Supply Kentucky, manufacturers can boost job growth, reduce costs, streamline operations, and create more secure supply chains.
It includes an online platform that features a free searchable database of manufacturers and suppliers. This platform, called CONNEX Kentucky, is the result of a partnership between the Cabinet for Economic Development and the Kentucky Association of Manufacturers.
Supply Kentucky is also designed to help Kentucky manufacturers coordinate their marketing efforts and provide them with a host of workforce-related resources.
Kentucky manufacturers can register on the site to instantly gain access to, and connect with, more than 140,000 manufacturers, both locally and nationally.
What Does a Supply Chain Manager Do in Kentucky?
Whether focused on the manufacturing, distribution, warehousing, or transportation segment of the supply chain, professionals in supply chain management in Kentucky have their share of outstanding opportunities.
For example, Kentucky is home to more than 5,000 manufacturing facilities that employ some 250,000 people. Key industries here include automotive/electric vehicle; food and beverage; agritech; and advanced manufacturing. Kentucky ranks among the top states in the nation for its manufacturing workforce. Here 12.5 percent of the workforce is associated with manufacturing – that's significantly more than the national average of 8.1 percent. And in 2022, new projects related to manufacturing accounted for $8.27 billion in new investments and a whopping 8,900 new full-time jobs.
Major global players like Ford, Toyota, and GE Appliances all call Kentucky home. Lousiville Slugger baseball bats, Tiffany engagement rings, Post-it Notes, Dippin' Dots, White Castle frozen burgers, and Ford vehicles are just a few of the household names that are made in Kentucky.
And the state's manufacturing industry is only showing signs of spectacular growth. In fact, between 2021 and 2022, the state has secured some of the largest economic development projects in the state's history:
Manufacturers in Kentucky rely on Kentucky's burgeoning logistics and distribution sectors to get their products from Point A to Point B in record time.
And they don't disappoint.
Just some of the recent news to come out of Kentucky's logistics and distribution sectors include:
Supply Chain Management Schools – Universities in Kentucky Offering Degrees in SCM Online and On-Campus
Kentucky's prime location, solid infrastructure, and record-setting growth in manufacturing, logistics, and distribution come together to produce unmatched opportunities in supply chain management. Natural leaders with strong skillsets are in demand here, whether at the entry-level or at the executive, C-suite level… at a small regional distribution center or at a major manufacturing facility. From procurement analysts to demand planners to logisticians to warehouse supervisors and beyond, there's no shortage of opportunities in supply chain management in the Bluegrass State.
But before you can begin taking advantage of all that is to offer here, you'll need the education to make it happen. Bachelor's degrees in supply chain management serve as an excellent foundation for those new to the field. Combining study in both general business and supply chain management, these degrees provide students with the knowledge and skills necessary to manage the efficient and cost-effective flow of goods. Just some of the topics of study include operations planning, procurement and sourcing, demand fulfillment, transportation and logistics, and the production of goods.
Master's degrees and post-master's certificate programs are ideal pursuits for career changers and seasoned supply chain managers looking to climb the corporate ladder. Often designed as MBAs, master's degrees in supply chain management provide students with an exploration of the strategies for managing complex and demanding global supply chains. Research projects, case studies, and real-world learning experiences, often under the guidance of experts in the field, allow students of these programs to gain unique insight into the complexities of today's global supply chains. Just some of the topics often studied in these programs include data mining, forecasting, process engineering, statistical analysis, and strategic information technology.
Whether you have plans to pursue an undergraduate or graduate degree in supply chain management, you'll find a nice selection of programs in Kentucky and across the country that align with your career goals. And because many colleges and universities now offer degrees in supply chain management in partially or fully online formats, you'll have more options at your disposal than ever before to rise through the ranks and become a trailblazer in supply chain management.
Western Kentucky University
Gordon Ford College of Business
Accreditation: SACSCOC
Online