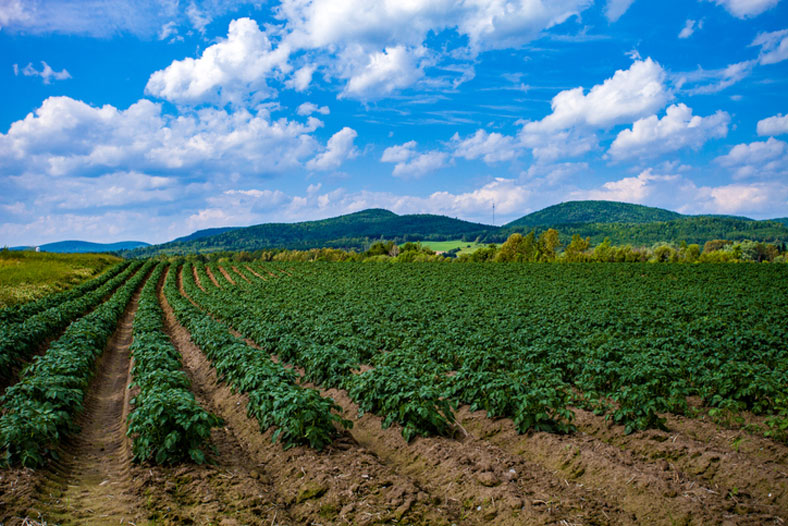 Fishing, logging, farming, wind energy – Some of Maine's key economic drivers still remain firmly rooted in its natural abundance. In the Pine Tree State, key industries are built on the products that are born out of the land, the sea, and the natural resources that also make the state one of the most beautiful in the nation.
For supply chain management professionals, Maine is rich in opportunities to work in areas like timber production and forest product processing, food and beverage manufacturing and wholesaling, agriculture, fishing and aquaculture, and more.
And it's only getting better thanks to the Maine Jobs & Recovery Plan, a federal funding project with a focus on the state's heritage industries. In 2022, Governor Mill announced an investment to help Maine's key industries upgrade and expand their infrastructure and operations. This included:
This major investment came on the heels of the CARES Act relief grants of 2021 that delivered $18 million to more than 600 farms, food processors, food producers, and food banks and pantries throughout Maine.
Critical investments like these strengthen Maine's agriculture, food, and forest industries and the supply chains that keep products and services moving smoothly throughout the state and across the nation. This is of great importance in a state where agriculture, seafood, and food manufacturing alone play a major role in the health of its economy.
The supply chain system for Maine's agriculture and food manufacturing sectors is competitive and highly complex. Food producers rely heavily on professionals at every stage of the supply chain to support their access to markets, processors, and distribution networks. Whatever point in the supply chain they lend their talent to, whether it's bringing raw agricultural products to producers, on the production side of the business, or delivering food and beverage products to points of sale, supply chain management professionals remain a hot commodity in Maine.
Maine provides the perfect recipe for a successful career in supply chain management; now it's up to you to ensure you have what it takes to make your first – or next – move in the field. Whether you're looking to start your career with a bachelor's degree in supply chain management, or you're aspiring to land an executive-level position that only a master's, MBA, or post-degree certificate in SCM can bring, you'll find outstanding on-campus and online options right here in Maine that will position you for success.
Maine's Offshore Wind Energy Industry: The Promise of a Cleaner Future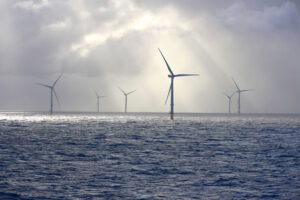 Maine's clean energy future is bright, thanks to its growing offshore wind energy industry. Like other renewable energy sources, offshore wind energy has the potential to deliver long-term economic benefits for Maine, including job creation and supply chain and port infrastructure investments. It's expected that this industry will generate some $1 trillion in global investment by 2040.
Offshore wind energy leverages Maine's North Atlantic location and its maritime heritage while preserving the natural resources of the state, remediating the effects of climate change, and ensuring a sustainable future.
And Maine's outstanding public and private partnerships and educated workforce make it a prime state in which to add to the growing offshore wind developments popping up along the East Coast.
The Maine Offshore Wind Initiative was launched in 2019 by Governor Janet Mills. It represents the state's plan for creating a strong offshore wind energy industry in the Gulf of Maine. The Governor's Energy Office received a $2 million federal grant to develop the initiative and the roadmap for putting the plan into action.
Some of the topics considered in the initiative include renewable energy market projections, economic development strategies, and supply chain analyses.
Offshore wind energy is just one of several efforts aimed at promoting renewable energy, reducing the state's dependence on fossil fuels, and achieving the state legislature's goal of obtaining 80 percent of the Maine's electricity from renewable sources by 2030, and 100 percent by 2050.
The offshore wind energy industry in Maine presents myriad opportunities for professionals in engineering, construction, manufacturing, supply chain management, and more.
What Does a Supply Chain Manager Do in Maine?
If you're looking for outstanding opportunities in supply chain management in Maine, you need not look any further than the state's key industries. Supply chain management professionals working for manufacturers, suppliers, wholesalers, distributors, and transportation companies all lend a hand to ensure that the goods and services produced in the state make their way to from Point A to Point B in an efficient and cost-effective fashion.
It's little surprise that a state called the Pine Tree State is where you'll find business and industry focused on timber and timber-related products. From pulpwood to packaging to newsprint and beyond, Maine's forestry industry supplies companies, distributors, and retailers with the wood they need to support their businesses. More than 90 percent of the forest here is privately owned, and the majority of it is sustainably managed, ensuring a strong future for the industry and for the people who work in it.
Maine is also where you'll find many companies on the cutting edge of research and innovation. New and established companies alike are producing new wood products and new sustainability methods. Emerging industries include biofuels (converting wood into liquid fuels), mass timber (solid wood panels glued together for superior strength), and biochar (converting low-value wood into a concentrated and carbon-storing form).
Maine's Forest Opportunity Roadmap, a collaborative plan to strengthen the state's forest product economy through the newest technologies and innovations, is working toward a lofty goal: to grow Maine's forest product industry by 40 percent (reaching $12 billion in economic impact) by 2025.
Just some of the latest news in Maine's forest industry (as of March 2023) includes:
Life sciences in the areas of biotech, medical research, and medical products manufacturing are making their mark on Maine in recent years, largely due to the popularity of this sector in nearby Boston. Maine offers an educated workforce and a less expensive alternative to Boston's pricey office and commercial prices.
According to the Bioscience Association of Maine, no less than 1,600 jobs in the life sciences sector were added to the state between 2020 and 2021. In the past five years, this sector has grown an impressive 42 percent. Today, there are more than 500 life sciences companies in Maine that account for some 9,500 jobs.
Maine is home to leaders like Puritan, Abbott, and IDEXX and emerging startups like Portland's MedRhythms, which specializes in digital therapeutics.
You can't talk about Maine's economic drivers without highlighting its marine/aquaculture sector. After all, the cold waters off the state's coast allow it to deliver nearly 90 percent of the nation's lobster supply. In addition to a host of wild fisheries, Maine's aquaculture industry is also thriving, encompassing everything from oysters and mussels farming to seaweed and sea vegetable cultivation.
While much of this sector is focused on harvesting, it's important to note that companies associated with this sector are also involved in shipbuilding, fish processing, and the transfer of freight. Maine is also where you'll find a burgeoning bluetech economy, which is focused on sustainability.
According to the Maine Aquaculture Hub, the number of aquaculture businesses in Maine has more than doubled in value and volume since 2014. Today, aquaculture producers operate more than 150 lease sites and another 700 limited purpose aquaculture sites throughout the state.
In the nineteenth century, Maine was known as the Breadbasket of New England for its production of local grains. Today, Maine's grain industry remains strong, with the state's craft brewing business being the newest industry to take advantage of the state's ample grain supplies. In fact, Maine now has the most craft breweries per capita in the nation.
But grains aren't the only big player in Maine's agriculture sector. Potato farming, for example, is the highest value agricultural product in the state with $176 million in sales in 2017. Other segments of this sector include mushrooms, berries, floriculture, apple orchards, and dairy cattle and milk production.
According to the Maine Department of Economic & Community Development, the sector added more than 2,200 jobs between 2018 and 2023 – that's a growth of 47 percent during this time. Companies associated with Maine's agriculture sector include growers (farmers), processors, wholesalers, distributors, and retailers.
Supply Chain Management Schools – Universities in Maine Offering Degrees in SCM Online and On-Campus
Opportunities in Maine's supply chain management field are plentiful for those with the right blend of education, skills, and natural leadership ability. Whether you're part of a management team at the ground level or part of an executive-level team… whether you're at the procurement end of the supply chain or at the distribution and transportation end… and whether you're responsible for analyzing inventory, sourcing raw materials, optimizing warehousing activity, or overseeing costs and schedules, you'll need a foundation of knowledge that only a degree in supply chain management can provide.
Bachelor's degrees in supply chain management are ideally designed for newcomers to the field. These programs provide a solid overview of both general business and the business of supply chain management with a focus on communication, leadership, and critical thinking. Some of the topics studied in these programs include sourcing and procurement, transportation and logistics, order fulfillment, inventory management, and marketing.
Graduate-level programs in supply chain management, which often include master's degrees, MBAs, and graduate certificates, are designed to provide practicing supply chain managers and career changers with an in-depth examination of supply chain management. Students of these programs study both the theory and practice of supply chain management as they learn how to apply data-driven changes to bring about positive changes in efficiency, adaptability, and sustainability. Many of these programs are taught by industry leaders and come complete with exciting opportunities to engage in case studies, shadowing experiences, group projects, and international study.
Whether you have plans to study supply chain management at the undergraduate or graduate level, you'll find a growing number of colleges and universities, both in Maine and throughout the country, now offer their supply chain management degrees through partially or fully online formats for maximum convenience and flexibility.
There are no listings at this time. Check back, as we update listings often.