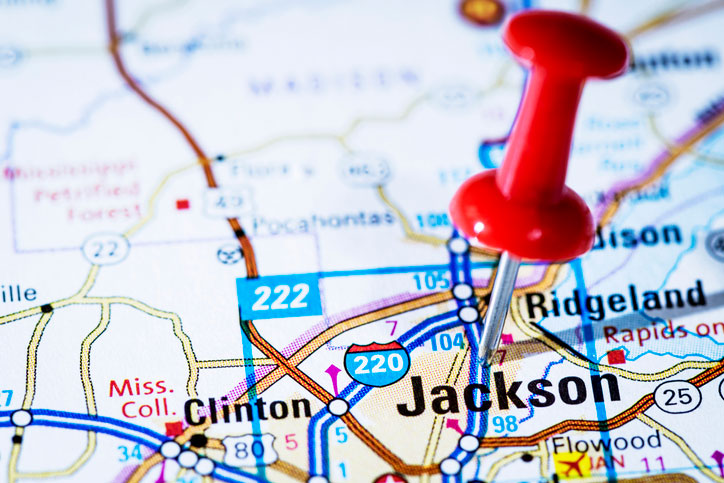 When it comes to supply chain access, Mississippi won the lottery. It's just a few hours' easy boat ride upstream from the Port of South Louisiana, one of the largest ports by tonnage in the Western hemisphere, which sees 15% of all US exports pass through it.
Shipping is the most economical means of transportation, and the Mississippi is home to two deep-water ports of its own, each with multiple freight rail connections. Then you have the five interstate highways that interconnect the state and the major cargo and passenger air travel connections available through the Jackson-Medgar Wiley Evers International Airport and Gulfport-Biloxi International Airport.
These market spokes are familiar to anyone who works in supply chain management (SCM), and those goes double for Toyota Motor Corporation.
Toyota operates a major manufacturing hub in Blue Springs. Its purchasing managers are tasked with leading buyer teams to procure commodities and components essential for production of the best-selling Corolla model, serving the entire North American market. This involves:
This all may seem like a lot of SCM jargon, and it is. However, it's the type of jargon that you must be familiar with if you're pursuing a career in SCM. It's also exactly the type of subject material that's covered in degree programs in supply chain management.
It's no coincidence that Toyota requires at least a bachelor's degree in business or a related field for its Purchasing Assistant Managers and prefers job candidates who hold a master's-degree or MBA.
Supply Chain Case Study: Mississippi's Beef Industry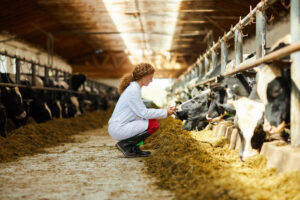 Agriculture is Mississippi's biggest industry, accounting for around 17% of the state's workforce when factored over direct and indirect jobs. Of the state's approximately 34,700 farms, nearly half –15,980– involve raising cattle or calves, which represents $318 million annual dollars of the state's economy. That's more than Mississippi farmers make from rice, wheat, milk, pigs, sweet potatoes, or hay.
Beef supply chains are complex, not least because the time it takes to bring a calf all the way to the supermarket takes years. This starts from when the decision is made to breed a cow all the way until it's time for the big ride to the abattoir.
The latest supply chain disruption to hit this industry came in the form of the Covid-19 pandemic. For Mississippi ranchers, the first sign of disruptions came in June 2020 when meat packers in the Midwest began reducing their working hours. This, in an industry where the labor force was already understaffed.
As could be predicted, prices began to spike. Grocery store supplies were all but exhausted, and farm-to-consumer direct sales were –amazingly– cheaper than what you could find in the supermarket. Then, further compounding the beef shortage, the transportation industry experienced a workforce deficit identified in Mississippi to be up to 100,000 truck drivers.
Now even years past the pandemic supply chains are still adjusting to get prices back down to pre-2019 levels.
A clear case study for any SCM student, the beef supply chain vis-a-vis pandemic perturbations in Mississippi's market touches on key issues for any aspiring SCM student:
Government policy and supply chain
Global events and supply chain
Transportation shortages and how these affect the supply chain
Unique issues for multi-year-investment products
What Does a Supply Chain Manager Do in Mississippi?
The types of courses you take in an SCM academic program say a lot about what professionals in this field do. An MS in Supply Chain Management covers topics like:
But how do these translate into real life when you're working in a company's supply chain department? Sometimes it's easiest to look at a few examples.
In 2021 Toyota's Blue Springs plant temporarily suspended production citing supply chain shortages of key components like microchips, a move affecting more than 100,000 vehicles and 2,400 employees.
In this instance Toyota's supply chain department used inventory data reports to model its output capacity and concluded imports to North America and specifically the Blue Springs manufacturing plant were insufficient to the point of warranting a temporary production shutdown.
Another example: Fresenius Medical Care is one of the largest companies in Mississippi, specializing in providing dialysis medical care and manufacturing related machinery. As a multinational corporation with over 300,000 employees and annual revenue over $40 billion it has to pay particularly close attention to ensure it doesn't run afoul of European Union or American laws about conflict minerals.
If you work in supply chain with Fresenius, you could find yourself studying its supply chain to ensure compliance with laws forbidding the use of 3TG (tin, tungsten, tantalum, and gold) minerals from conflict zones in Africa like the DRC. 3TG components are used for manufacturing dialysis machines, and in addition to adhering to the law Fresenius has also made a public commitment to sourcing minerals responsibly.
If you've studied strategic global procurement as part of your SCM degree, then you'll be well poised to deal with responsibly sourcing minerals. This could potentially save your company not only from legal troubles but also from embarrassment and bad publicity.
Having studied logistics and transportation, with the know-how to create your own computer models, you'll be a step ahead of your competition when your job interviewer at Toyota HR asks you what you think about its 2021 supply chain crunch and how you might have handled it.
Supply Chain Management Schools – Universities in Mississippi Offering Degrees in SCM Online and On-Campus
We've tracked every SCM undergraduate and graduate degree, plus minors and certificates, offered in Mississippi and across the nation. Today it's common for schools to augment their campus options with online programs to accommodate the busy working schedules of professionals.
For you, the hardest part is deciding which program best optimizes your future career goals!
There are no listings at this time. Check back, as we update listings often.