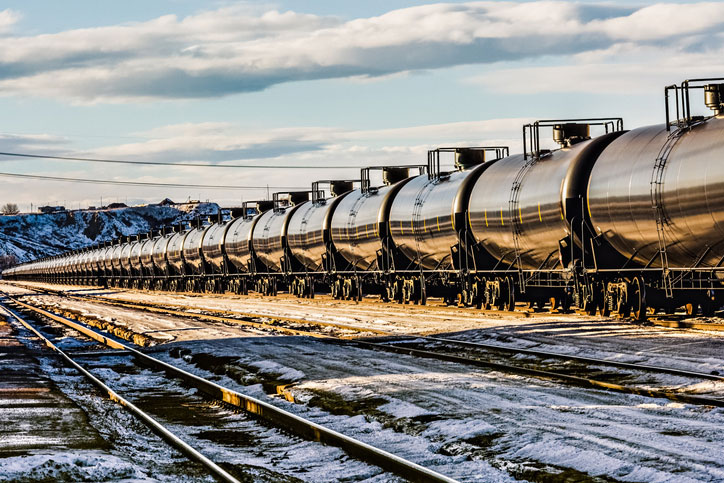 Montanans don't need someone to tell them how to be responsible, efficient, or how to have fun. Anyone born before the year 2000 can remember when the state didn't have a speed limit. Neighborhood fireworks displays on the 4th of July are still a thing here.
The spirit of creative problem-solving and the strong sense of duty you'll find here makes for strong leaders that are a perfect fit for jobs in logistics and supply chain management (SCM).
In fact, Montana's history has long been shaped by supply chains as they relate to commodities, with 19th century gold rushes giving way to mining and timber concerns as the century turned.
As its economy grew Montana integrated supply chains by constructing railroads. 1880 marked the year when the first track spanned Montana's continental divide, and lines quickly expanded to connect the state with Seattle, Minneapolis, Chicago, and Milwaukee.
Today Montana has 1,955 miles of Class 1 BNSF Railway track crisscrossing the state, in addition to over 1,000 miles of other rail lines that include 125 miles of Class 1 Union Pacific track.
The state's economy has diversified beyond commodities to include tourism, education, healthcare, agriculture, and much more.
Montana's economy continues to grow thanks to a combination of innovation and natural resources, forging a stronger connection with the global economy. However, these gains can't be leveraged to their fullest without the right people to integrate all of what Montana has to offer into the supply chains that drive the global economy.
This is where a degree in supply chain management fits in. A master's degree or MBA in supply chain management gives you the advanced knowledge you need to manage supply chain integration in a way that minimizes expenses and maximizes profit. If you aren't there quite yet, then a bachelor's degree in the field can get you started.
Montana's Federally Recognized Strategic Beef Supply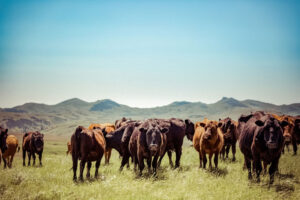 Supply chains exist from the very simple to the complex, from the micro-scale to the global scale. It's not just a major industry like healthcare that appreciates supply chain dynamics; every week families negotiate an important supply chain when they go grocery shopping at the supermarket.
On a larger scale, the federal government deals with supply chains at the national level. The shortage of personal protective equipment (PPE) during the Covid-19 pandemic highlighted how dependent America was on imports for certain critical materials. Looking forward, federal leaders realized that the nation's food supply chain was equally critical and should have more safeguards built in.
And that's where Montana's cow ranchers come into the picture. Early in 2023 the US Department of Agriculture (USDA) announced a $1.1 million investment in Montana's beef sector to help diversify the nation's meat supply. This came in the form of Value Added Producer Grants to ranchers, farmers, rural businesses, and meat processing plants.
$250,000 grants were awarded to:
Belcrest Farms near Bozeman
Pintler Mountain Beef in Phillipsburg
E&S Ranch in Eureka
Math Farms Beef in Whitewater received $211,436, while farms near Big Timber, Ismay, and Opheim, each took in nearly $50,000.
Mid-2023 saw another USDA announcement aimed at bolstering the nation's food supply chain by investing in Montana agriculture, this time with $15 million that was awarded to the Mountain West Economic Development in Kalispell. Part of the Meat and Poultry Intermediary Lending Program, this sum is earmarked to support the expansion of processing operations in Flathead, Lake, Lincoln, and Sanders counties.
Whether you work with the supply chain in a school cafeteria, grocery store, in agribusiness, or even with a federal agency, the knowledge you gain from a college degree in logistics and SCM is applicable across the board.
What Does a Supply Chain Manager Do in Montana?
The specifics of what you do in an SCM career have a lot to do with the sector you're in and your seniority. But discerning the basic principles you'll be working with is as easy as looking at the subject material covered in academic SCM degree programs.
As an undergraduate in business with an SCM focus you'll be introduced to key topics like:
More advanced-level programs, like an MBA with an SCM concentration, an MS in supply chain management, or an SCM graduate certificate, go in-depth into subjects like:
These graduate-level programs can also be great if you're changing careers and getting into SCM mid-career.
Earning a degree in SCM is important because it will give you solid foundations and the expert knowledge you need to excel in your career path. Companies recognize this, which is why many look for candidates with relevant academic credentials.
Take the healthcare industry in Montana for example, one of the state's largest employers made up of providers like:
Lives depend on the logistics these companies must deal with, like keeping medical supplies stocked and being prepared for emergencies, all within limited budgetary constraints.
Working as a Procurement Analyst at Billings Clinic requires having at least a bachelor's degree in a relevant field like business administration or supply chain management. Specific job duties include:
As you gain more experience with logistics and supply chains you can qualify for more senior-level jobs. These often come with an expectation for an advanced level of education.
This is the case for the Manager of Sourcing/Contracting and Procurement with Premier Inc. in Billings. As a Premier Inc. team member, you'll be working with the company's network of 4,400 hospitals and health systems across the nation to improve healthcare by encouraging clinical best practices and improving efficiency.
This position prefers candidates with at least a master's degree. An MBA with an SCM concentration or an MS in SCM will well prepare you to accomplish the job duties of this position like:
The healthcare industry is just one major sector in Montana. Others with large footprints and significant employment numbers include:
No matter what sector you work in, the underlying principles of SCM that you learn as part of your academic degree program are universally applicable.
Supply Chain Management Schools – Universities in Montana Offering Degrees in SCM Online and On-Campus
We've analyzed SCM and logistics programs at the undergraduate, graduate, and graduate-certificate levels; online, on-campus, and hybrid. We've compiled a list of every SCM program in the state and nation so you can focus on choosing the one that best fits your career goals.
There are no listings at this time. Check back, as we update listings often.