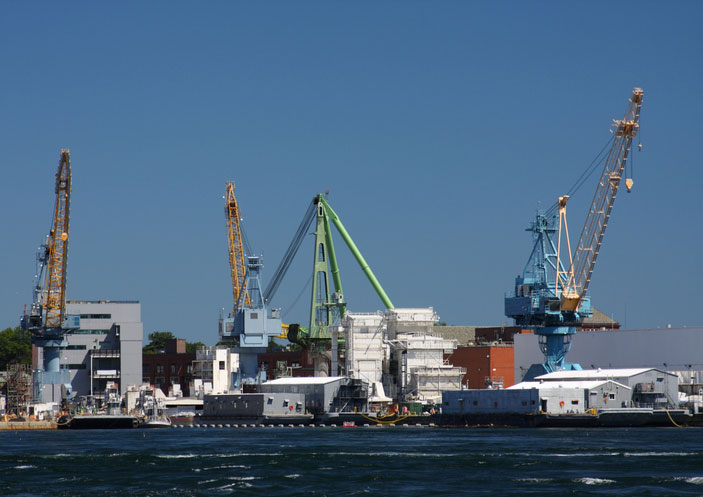 When you're consistently ranked among the top states in the nation for business friendliness, your tax burden is low, and you've long nurtured and supported foreign direct investment (no less than 186 companies from 24 countries and 45 industries), you're bound to be a state that has no shortage of opportunities in supply chain management.
Creating jobs, easing supply chain bottlenecks, and protecting the environment go hand in hand in New Hampshire, which is why improvements to the supply chain remain front and center. For example, in 2022, state leaders enacted a bipartisan infrastructure law aimed at improving the state's dams and waterways. The New Hampshire Delegation announced $1.6 million in funding from the Army Corps of Engineers for water infrastructure projects to improve the shipping channel and turning basin near Portsmouth Harbor and the Piscataqua River.
Whichever end of the supply chain you're on (planning, ordering, sourcing, fulfillment, transport, warehousing…) you'll find plenty of companies in New Hampshire where you can make a positive difference in how goods and components make their way from Point A to B.
And whether you want to become a logistics manager, planning manager, operations manager, or supply chain director, a supply chain management bachelor's degree will prepare you with the fundamentals. If you're already in the industry or looking for a change and want to refocus your career in business, accounting, marketing, or international business on supply chain management, a master's, MBA, or post-degree certificate in can take your career to the next level.
How New Hampshire is Building Bigger, Better Supply Chains to Keep Production at Home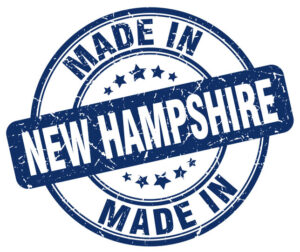 It's no surprise that the pandemic took its toll on supply chain networks across the country. But thanks to a new federal grant, New Hampshire's supply chains are well-positioned to not just recover but become bigger, stronger, and more beneficial to the state's manufacturing sector than ever.
In 2022, the New Hampshire Manufacturing Extension Partnership (NHMEP) announced a $400,000 federal grant from the National Institute of Standards and Technology (part of the U.S. Department of Commerce) to help the state's manufacturers build more extensive, reliable supply chain networks.
With better supply chains, New Hampshire companies can rely more on local and national suppliers and less on foreign companies. Building bigger, better supply chains for the state's manufacturers is part of the NHMEP's efforts to keep jobs and business in New Hampshire.
This federal grant money will help manufacturers in the state fully participate in the MEP National Network National Supply Chain Optimization and Intelligence Network, which works to source suppliers and analyze domestic manufacturing capabilities.
The MEP was created in 1998 as a public-private partnership to improve the value and strength of the nation's supply chains. Through this program, the MEP works with local manufacturers in all 50 states, as well as Puerto Rico, to develop new products, expand and diversify their markets, and adopt new technology.
In the last five years alone, the efforts of the NHMEP resulted in 484 new jobs for the state. Perhaps more importantly, it kept another 1,716 jobs from leaving the state. It also helped contribute $60.2 in tax revenue at the state and local levels.
What Does a Supply Chain Manager Do in New Hampshire?
With an enviable Northeast/eastern seaboard location, New Hampshire's supply chain is robust and extensive.
Its highway system is vital, with about 95% of all the goods moving in and out of the state taking place on its highways. New Hampshire's rail system includes no less than 443 route miles of active lines, while its airport system includes three primary commercial service airports. Cargo flows steadily in and out of the Boston Regional Airport and the Portsmouth International Airport, and the Manchester Airport serves as the regional cargo hub for both FedEx and UPS. The Pease International Tradeport is home to all international cargo coming into the state.
And despite having the shortest coastline along the East Coast (just 18 miles), New Hampshire enjoys a strong marine system. Portsmouth Harbor takes advantage of its narrow opening to the Atlantic Ocean to move cargo in and out of the state, while the Piscataqua River plays host to several cargo terminals.
This, of course, translates into some pretty impressive opportunities for supply chain managers in New Hampshire. The Granite State is home to a number of robust industries, all of which call for supply chain managers at every level and with a variety of skillsets:
More than 44,000 people are employed in New Hampshire's high-tech sector. This robust industry contributes about $3 billion to the state's GDP, with the NH Center for Public Policy calling it "the strongest engine of economic activity in New Hampshire." Just some of the industries where supply chain managers are in high demand include advanced manufacturing, clean technology, and clean energy. Major multinationals like BAE Systems, DEKA, and ARMI are big players in this sector.
New Hampshire is home to more than 1,700 manufacturers that employ about 67,000 people. Advanced manufacturing here includes computer and electronic parts, machinery, fabricated metal, aerospace product and parts manufacturing, and more.
Big names in advanced manufacturing in New Hampshire include Sig Sauer in Newington, the largest manufacturing company in the state based on the number of jobs (1,630). This company produces handguns, rifles, ammunition, electro-optics, and more. L3Harris Technologies, Inc. in Londonderry enjoys a solid reputation as a global leader in aerospace and defense technologies. Employing more than 1,200, L3Harris produces night vision equipment and electro-optical devices. GE Aviation in Hooksett, a global leader in aeronautics equipment, manufactures aeronautics equipment, including aircraft engine parts.
Lonza Biologics, one of the leaders in the production of the COVID Moderna vaccine, is just one of the big names in New Hampshire's bioscience sector. More than 300 companies make up this sector, which includes work in pharmaceuticals, medical device manufacturing, and technology. This growing sector is directly linked to the state's favorable business climate and its proximity to research centers in Boston and Cambridge.
Other big names in the bioscience sector include the Advanced Regenerative Manufacturing Institute, where they manufacture engineered tissues and tissue-related technology, and Novocure, a global oncology and medical device company that recently announced a major expansion in Portsmouth.
Supply Chain Management Schools – Universities in New Hampshire Offering Degrees in SCM Online and On-Campus
From purchasing managers, who are called upon to secure the most competitive pricing and the most reliable product… to distribution managers, whose skillset lies in simplifying and optimizing the transport and delivery of goods… to operations managers, whose unrelenting focus on production and distribution patterns keep things moving down the line, supply chain management careers in New Hampshire are plentiful.
Whether your interests lie in distribution, logistics, procurement, or purchasing, this healthy, growing, and broad field requires professionals with skills and knowledge in areas like accounting, finance, human resources, facilities management, information technology, engineering, and much, much more.
It comes as no surprise that like the industry itself, degrees in supply chain management continue to grow. Supply chain management bachelor's degrees provide an outstanding overview of the industry, with courses in logistics, science, technology, and management, while MS and MBA programs offer a higher level of study in specific areas of supply chain management. For career changers, post-degree certification programs provide a comprehensive introduction to this field and allows those in specific areas of industry to refocus their skillset on supply chain management.
You'll find a host of programs, both in New Hampshire and across the country, that offer supply chain management degrees at both the undergraduate and graduate levels, and many of them are offered online for outstanding convenience and practicality for busy, working professionals.
Southern New Hampshire University
Accreditation: NECHE
Online