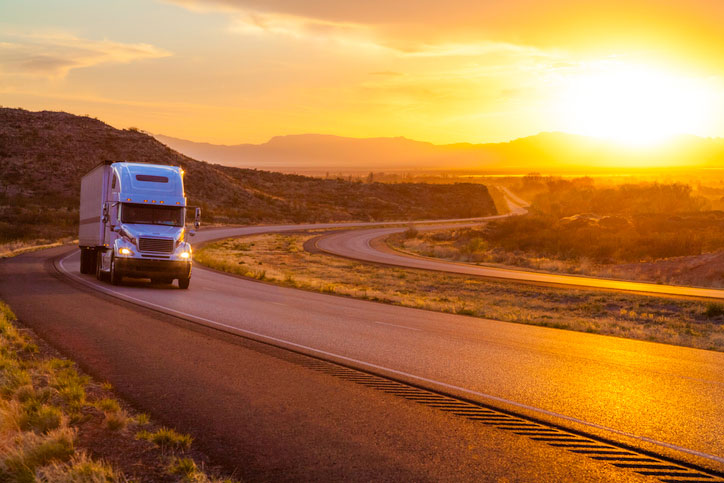 Aspiring and practicing supply chain managers, take note: Careers in the supply chain management field are going nowhere but up. And here's why.
Historically, New Mexico has drawn its economic strength from mining, agriculture, and military installations, without much opportunity to plant its manufacturing roots. About 20 years ago, the state did find some success in the manufacturing sector, but it took a serious hit during the Great Recession.
But today is a different story. New Mexico is building a strong manufacturing base that includes food products, electronics, and more. And why not? It's an environment where distribution and logistics operations naturally thrive. It's also where you'll find real efforts aimed at building and growing its manufacturing base. For example, the New Mexico Manufacturing Extension Partnership (MEP), a statewide assistance center, is committed to helping the state's manufacturing businesses become established and remain competitive.
The efforts taking place here are all thanks to the MEP National Network, which has helped manufacturers streamline operations, increase profits, create jobs, and establish plans that bring about long-term growth and productivity. Through supply chain integration, technology transfer, process improvement, workforce development, and beyond, New Mexico MEP is helping to usher in a new era for New Mexico.
Most recently, the New Mexico MEP helped Syzygy Tile Works in Silver City solve a persistent bottleneck issue. They helped analyze all elements of the supply chain cycle and identify several wasteful steps that could be eliminated. They also studied production and discovered that outsourcing certain steps of the production cycle could save them time and money. The result? They tripled capacity and cut delivery times by more than half.
Whether you're a newcomer to the field, a career changer, or a supply chain manager interested in climbing the corporate ladder, you'll find plenty of opportunities in New Mexico's supply chain management field.
Now it's time to consider the value of adding a bachelor's, master's, or post-degree certificate program in supply chain management to your resume.
New Mexico Is Updating Its Map of the Food Supply Chain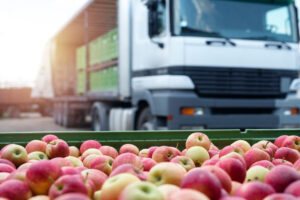 Did you know that New Mexico maps its food supply chain?
The original New Mexico Food Hunger and Farm (FHF) Ecosystem Map, which was created by the New Mexico Community Data Collaborative (NMCDC) and funded by the Data Across Sectors for Health (DASH), provides unique insight into the complex relationships between farming resources, growers, distributors, and government agencies. More than 200 partners of the NMCDC work to supply and map public health information that is then used by local organizations to better understand how public health impacts the lives of New Mexicans.
But DASH isn't done yet, and it recently announced a grant of $80,000 to update the map and include a statewide Food, Hunger, and Farm (FHF) data infrastructure that addresses food insecurity issues resulting from the COVID pandemic. This new program, led by the NMCDC, will create a dedicated central hub for all food supply data in New Mexico.
This valuable resource, which will essentially map out how food travels from farm to plate, will also allow residents and organizations to better understand trends to alleviate food insecurity. It can also be used by local farmers to better understand new markets for their products, and by consumers to find markets where they can buy directly from farmers.
By mapping the state's food supply chain, shifts can be made in the food distribution system to cut the time it takes to get produce to consumers; to save on shipping costs, which results in lower prices; and to ensure a more level playing field for small and minority farmers.
What Does a Supply Chain Manager Do in New Mexico?
Facilities management, logistics, purchasing, inventory control…. opportunities abound in supply chain management in New Mexico. Bigger, better, and brand spanking new manufacturing operations in New Mexico present outstanding opportunities for supply chain managers at every level. Just a few examples of some of the exciting manufacturing news coming out of New Mexico:
Supply Chain Management Schools – Universities in New Mexico Offering Degrees in SCM Online and On-Campus
Whether you're new to supply chain management and are seeking a bachelor's degree to provide you with a comprehensive overview of the industry or you're a current logistics planner, distribution supervisor, or production planner and you're looking to climb the career ladder and position yourself for new and exciting professional opportunities, supply chain management degrees have what you need to make the move – or the next move – in supply chain management.
Bachelor's degrees in supply chain management offer a comprehensive overview of the industry where you'll learn about the complexities of supply chain management and explore different avenues within the industry. Master's degrees provide a more in-depth exploration of the field, with curricula focused on current trends in the industry. Some of these degrees are designed as MBA programs that offer study in areas like finance, marketing, and international business. And post-degree certificate programs provide the ideal addition to a career changer's bachelor's or master's degree.
New Mexico is home to a nice selection of supply chain management degrees, many of which are offered in partially or fully online formats for outstanding convenience and flexibility. From planning to procurement to fulfillment to quality control, there's no shortage of exciting careers for today's supply chain management graduates!
There are no listings at this time. Check back, as we update listings often.