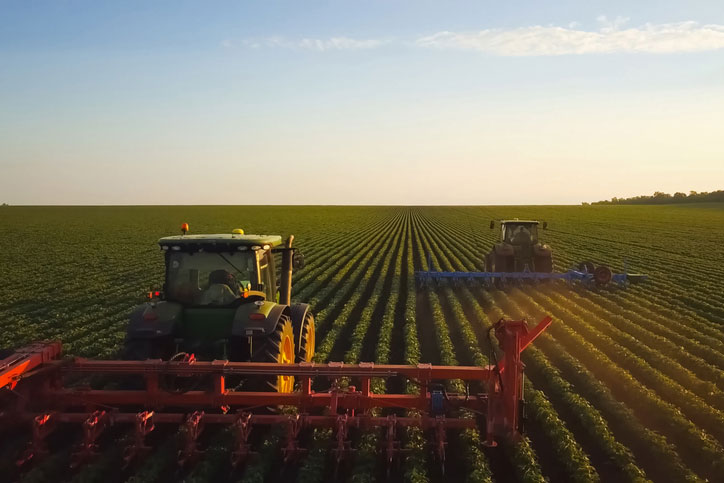 When you're responsible for shipping more than a million barrels of crude oil every year, a healthy supply chain isn't a luxury, it's a necessity. But oil isn't the only sector in North Dakota that relies on a resilient supply chain.
Manufacturing is big business in North Dakota. Accounting for 7.3% of the state's GDP, the manufacturing sector is supported by enormous machinery and equipment manufacturers like Bobcat and cutting-edge pharmaceutical manufacturers like Aldevron. The manufacturing industry here shows no signs of slowing down… and for good reason. North Dakota consistently ranks among the top states in the nation for business (landing a #1 spot in 2022 by CNBC). Over the last nine years, exports from this sector have surged by 112%.
With a focus on supporting and improving North Dakota's supply chain, the Biden-Harris Administration's Bipartisan Infrastructure Law has made massive investments in North Dakota's infrastructure – more than $1.7 billion, to be exact.
More than 90 projects are on tap in North Dakota through the Bipartisan Infrastructure Law. About $846 million will go toward improvements for roads, bridges, ports, airports, and public transits. This includes $665 million in highway funding and $90 million for bridges. These investments are critical. To date, there are 444 bridges and more than 800 miles of highway in the state deemed to be in poor condition.
The Infrastructure Law is also investing $20 million for North Dakota's ports and waterways. By repairing and improving ports and waterways, goods can move more easily through the supply chain, thereby reducing congestion near the ports.
The field of supply chain management is naturally broad and robust, providing both newcomers and seasoned pros with loads of exciting professional opportunities. North Dakota's natural resources, pro-business climate, and improving infrastructure make this state a hot bed for careers in the field. Whether you're just starting out as an undergrad and looking at a bachelor's in supply chain management, changing careers or otherwise looking to rise through the ranks into a coveted C-suite position with a master's or MBA in SCM, degrees in the field are designed to get you where you want to be.
Now is the time to consider the value of adding a supply chain management undergraduate or graduate degree to your resume.
North Dakota's Rare Earth Elements Could Be a Gamechanger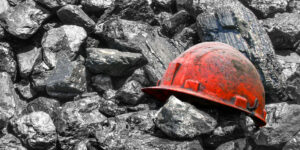 North Dakota may be best known for its oil and natural gas production, but rare earth elements may be its next big industry.
Researchers from the University of North Dakota are researching what they say could transform North Dakota's economy… not to mention the nation's global manufacturing and national defense industries.
In April 2023, the U.S. Department of Energy awarded two UND researchers with an $8 million grant for studying the process of extracting and refining rare earth elements from lignite coal in North Dakota. This is part of $18 million in funding to establish domestic supply chains of rare earth minerals.
Unlike crude oil, which is measured in barrels, or coal, which is measured in tons, rare earth elements are measured simply in grams, but their value is huge. In fact, they're vital to the nation's manufacturing industry, supply chain stability, and national defense.
Currently, most rare earth elements are mined outside of the nation (primarily in China), making the U.S. reliant on foreign entities. Rare earth elements are used to make magnets that are used in electric vehicle and turbine motors, disk drives, cell phones, missile guidance systems, MRI machines, and more.
But good news: North Dakota has massive deposits of lignite coal – a significant course of rare earth elements. And the value is astronomical. Estimates have the global market for rare earth elements topping $4 trillion annually. And even better news: These rare earth elements can be extracted from the lignite while still preserving the coal as a fuel source.
If North Dakota can mine and refine these rare earth elements here, it could reduce the nation's reliance on foreign sources where environmental controls and worker rights are harder to ensure. And unlike some of the mining practices in China, the extraction of these elements here could be done with safety and the environment in mind.
The value of both extracting and refining rare earth elements in North Dakota is massive. According to UND researchers, North Dakota could mine lignite for the next 800 years. While this venture is still in the research stage, North Dakota's economy could be shaped by rare earth elements soon. Stay tuned.
What Does a Supply Chain Manager Do in North Dakota?
North Dakota's pro-business climate has allowed it to emerge as a leader in manufacturing. Whether you're working as a logistics analyst for John Deere in Fargo or as an inventory manager for one of Killdeer Mountain Manufacturing's four North Dakota locations, your expertise and knowledge in supply chain management is an important part of the success of these companies.
If you want to become part of the exciting supply chain management field in North Dakota, outstanding opportunities await. Just a few of the state's big manufacturing sectors where you'll find a wealth of opportunities in supply chain management include:
Agriculture
Spring wheat, sunflower, honey – North Dakota's agriculture sector is big, and getting bigger every day. Take ethanol, for example. This industry alone makes up 24.2% of the state's value-added economy and supports more than 110,000 jobs across a wide variety of sectors. In total, agriculture contributes nearly $31 billion to the state's economy.
Just some of the big names in agribusiness in North Dakota include American Crystal Sugar in East Grand Forks and North Dakota Mill & Elevator in Grand Forks.
Whether your supply chain management career is focused on crop or livestock production or distribution, you'll be part of the largest industry in North Dakota. With agriculture exports abroad totaling about $4.3 billion here, it's clear that every segment of the supply chain is vital. From logisticians to supply chain analysts to inventory managers, supply chain managers and leaders are a fundamental part of North Dakota's supply chain management field.
Advanced Manufacturing
Manufacturing in North Dakota accounts for about 7.3% of the state's GDP and employs more than 27,000 – that's nearly 7% of the state's total workforce. It's also a major driver of the economy here. Manufactured goods exports in 2021 totaled $3.54 billion.
Machinery manufacturing is the largest industry in this sector, by far, although a number of other industries play a part in the strength of the state's manufacturing sector, such as:
There's also a growing number of jobs in the following industries within this sector:
Oil and Gas
Accounting for $42.6 billion in gross revenue and nearly 50,000 jobs (about 14,000 direct jobs and some 36,000 indirect jobs), the oil and gas industry remains a major player in North Dakota.
The oil and gas sector is unique in that it can withstand changes in the economy and remains a steady contributor to North Dakota's GDP. This robust sector ensures significant investments into the state's infrastructure, schools, and communities. Between 2008 and 2022, tax revenues from this industry supported $6 billion for communities and infrastructure; about $1.8 billion for the state's PreK-12 education system; and $1.4 billion for flood control and water conservation projects, among others.
Just some of the big players in oil and gas in North Dakota include:
Supply Chain Management Schools – Universities in North Dakota Offering Degrees in SCM Online and On-Campus
Supply chain management – the active streamlining of the flow of goods and services – plays a major role in every business and in every sector in North Dakota. From planning to procurement to distribution, supply chain management calls for professionals at all levels whose goal is the same: to create and maintain an efficient, effective supply chain.
A new career in the field calls for a bachelor's degree in supply chain management, which serves as an outstanding overview of the industry. Graduates of these programs are prepared to assume exciting jobs in the field, whether with third party logistics firms, governmental agencies, transportation companies, manufacturers, retailers, or distributors.
Master's degrees in supply chain management, which are designed as robust MBA programs or Master of Science (MS) programs, provide career changers and currently practicing supply chain professionals with an in-depth exploration of the field. Domestic and international travel experiences, case studies, and mentorship from top pros in the field are commonplace in these programs, which prepare students for top-level executive positions.
Whether you're seeking a bachelor's or master's degree in supply chain management, you'll find a nice variety of programs both in North Dakota and across the nation that meet your specific career goals. Plus, many of these programs are offered in partially or fully online formats to ensure outstanding flexibility and convenience.
North Dakota State University
College of Business
Accreditation: HLC
Campus, online