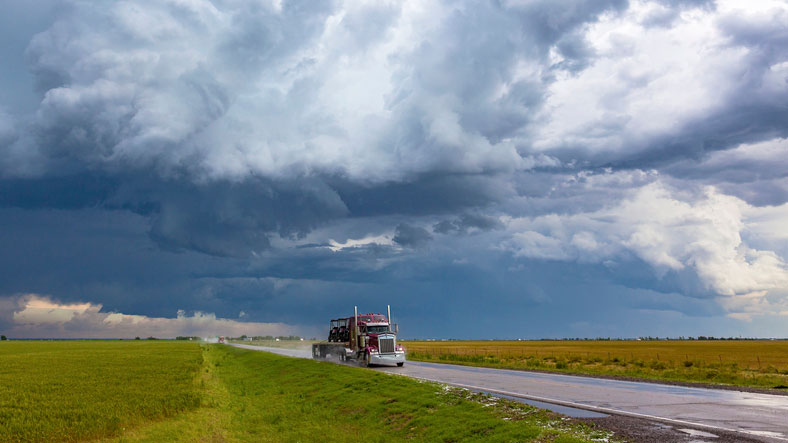 In Oklahoma, supply chain and logistics professionals are in demand, and the demand is growing.
Don Morris, the executive director of the Oklahoma Office of Workforce Development, recently revealed that supply chain management and logistics jobs have not only made their way onto the list of Oklahoma's top 100 critical occupations but have taken up a significant chunk of the list with diverse roles ranging from tractor-trailer drivers to operations managers.
As of 2021, jobs in supply chain and logistics made up about 7.8 percent of the total jobs in Oklahoma. Industry experts project that this field will grow 30% by 2030.
According to Morris, most segments of the field require a skilled workforce. It's important to recognize the value of higher education and the importance of providing affordable and convenient ways for people to get the training and education in high-demand skills this sector requires.
The Supply Chain & Logistics Workforce Partnership is a program that aims to strengthen the critical supply chain and logistics industry. Along with industry partners like Broken Arrow Economic Development Corporation, Oklahoma Manufacturing Alliance, Oklahoma Works, Oklahoma Commerce, and Northeastern State University, the Supply Chain & Logistics Workforce Partnership aims to raise awareness about this major Oklahoma industry and the many careers available within it. Each year, they hold a conference where young people and established professionals can meet with top employers and explore opportunities available in supply chain and logistics.
Recognizing the state's need to secure and maintain a strong supply chain, Governor Keving Stitt also created Supply Chain Oklahoma (SCO), a program designed to ensure that Oklahoma manufacturers have the resources they need to grow their businesses. The first part of this initiative, called Connex Oklahoma, is a free online database that allows manufacturers to connect with suppliers, view their supply chain, and explore production capabilities. Manufacturers can identify single-supplier risks while also exploring ways to diversify their supply chain. And it's also integrated with the Manufacturing Extension Partnership, which will allow the state's manufacturers to explore national and even international prospects.
This platform will also allow Oklahoma to identify gaps in industry and work to recruit professionals in specific sectors.
Where will a career in supply chain management take you? From bachelor's degrees to master's degrees to MBAs and post-graduate certificate programs, there's a fantastic selection of degree programs in supply chain management online and on-campus aimed at preparing you to become a leader in the field.
Global Trade Takes Off in Southern Oklahoma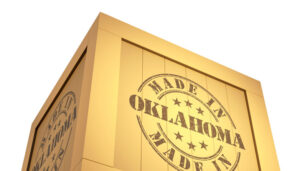 Southern Oklahoma is set to become the next big thing in international trade.
Construction has begun on the Global Transportation & Industrial Park of Oklahoma (GTIP), a new logistics park and the first of its kind in Oklahoma. Located in the town of Ardmore, about 92 miles southeast of Oklahoma City and about 90 miles north of the Dallas-Fort Worth area, GTIP will be the site for inbound cargo and exports.
It's a $124 million project which, once complete (sometime in 2024), will become a 200-acre inland port where air, rail, and truck transport will take place. GTIP will also include facilities for warehousing, distribution, and manufacturing.
Shippers, freight forwarders, and transportation providers will all use this inland port to move products nationally and internationally. About $99 million will be set aside for infrastructure improvements, with another $26 million spearheaded for warehouse, manufacturing, and distribution facilities. It will also feature a 10,000-square-foot customs facility, charging stations for electric vehicles, and solar power generators.
This project will attract many Oklahoma companies in the business of global exports which, as of 2020, included companies focused on industrial machinery; electrical machinery; aircraft, spacecraft, and parts; chemical products; medical and surgical instruments; and vehicles.
Thanks to its strategic location between the nation's top business centers of New York, Chicago, Atlanta, Los Angeles, Toronto, Mexico City, and Houston and its ability to handle all modes of transportation, GTIP will attract a vast array of companies in the transloading, storage, distribution, and manufacturing of industrial and retail products.
Global Transportation & Industrial Park of Oklahoma (GTIP) Features
Heavy-industrial zoning
Direct rail access through Burlington Northern Santa Fe (BNSF) Railway
FAA-staffed, 9,000-square-foot runway
24/7 airspace access
No curfews or operational restrictions
What Does a Supply Chain Manager Do in Oklahoma?
Supply chain managers are responsible for ensuring the safe and reliable transportation of goods and services. From inventory analysts to logisticians to warehouse managers and beyond, the swiftly growing field of supply chain management is broad and complex and requires managers, supervisors, and executive-level leaders who ensure that their segment of the supply chain is cost-effective, efficient, and seamless.
Superb opportunities in supply chain management are present in many sectors throughout the state, yet it's Oklahoma's manufacturing sector that stands out. For starters, it's home to major operations like the Goodyear tire plant in Lawton, the company's largest North American manufacturing facility, and Halliburton's (one of the world's largest providers of products and services for the energy industry) leading manufacturing center in Duncan.
And it's massive, consisting of more than 4,200 companies and accounting for more than 9 percent of the total output of the state in 2021 (valued at $18.59 billion). With about 131,000 employees, the manufacturing sector accounts for about 8 percent of the state's workforce.
And it's robust, thanks to its pro-business climate and multi-modal transportation system that features:
Some of the biggest manufacturing industries represented in Oklahoma include:
Just some of the recent news to come out of Oklahoma's manufacturing sector includes:
Supply Chain Management Schools – Universities in Oklahoma Offering Degrees in SCM Online and On-Campus
A product's lifecycle is complex. From creation to final delivery, a vast number of professionals in supply chain management are needed to ensure the efficient and cost-effective movement of goods.
Supply chain managers and leaders are the behind-the-scenes pros who keep goods and services moving smoothly throughout a product's lifecycle. Whether they're working in the planning, sourcing, transportation, or fulfillment segment of the supply chain, supply chain management professionals, from entry-level managers and supervisors to top-level C-suite executives, must come with a specific skillset and expert knowledge in the complexities of supply chain management and logistics.
That's where a degree in the field comes in. If you're new to the profession and are looking to work your way up through the ranks of supply chain management, you'll find a nice selection of bachelor's degrees to suit your needs. These programs provide a solid foundation in the field by exploring topics like strategic sourcing, supply chain technologies, pricing analysis, channel coordination, distribution management, and new product development.
Career changers and current supply chain managers often explore master's degrees in supply chain management, which are designed as MBA or Master of Science (MS) programs. These graduate-level degrees allow for a deeper exploration of the field and its role in everything from accounting to human resources to international business. Many times, master's degrees in supply chain management are taught by industry experts who provide a practical-based education that translates well into the real world. Other exciting opportunities available in these programs include international study experiences, internships and other practical learning experiences, and mentorship from top professionals in the industry.
Because of the growing number of bachelor's and master's degrees in supply chain management available both in Oklahoma and across the country, you're sure to find a program that aligns perfectly with your career goals. And because many of these programs are offered in partially or fully online formats, geographical limitations or professional obligations won't hold you back from earning the degree that will jumpstart or propel your career in supply chain management.
There are no listings at this time. Check back, as we update listings often.