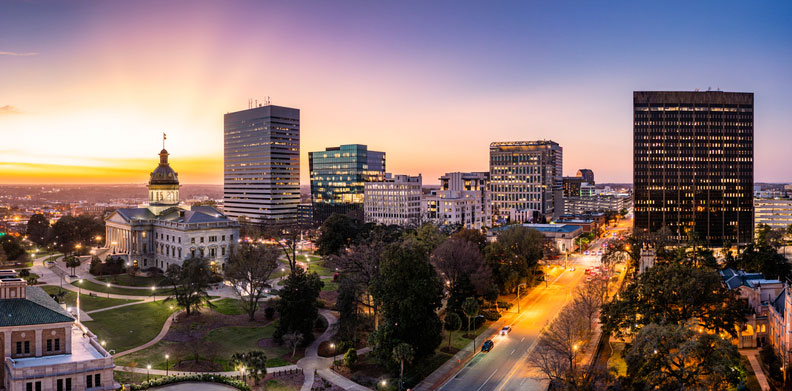 South Carolina is one of the hottest tourist locales in the South. With its breathtaking beaches, Lowcountry cuisine, and rich colonial history, it's not surprising that Charleston alone brings in seven million visitors every year. South Carolinians, though, know there's more than just picturesque views and waterfront living to take in here. Locals get the fact that living in an oceanside state carries with it huge economic benefits – namely a top spot among global supply chain competitors.
According to the Charleston Regional Business Journal, supply chain and logistics is a $37 billion industry in South Carolina. Logistics is one of the state's largest industries with more than 600 logistics companies statewide and Charleston, of course, leading the way. With a wide base of industries like automotive manufacturing, biotech, distribution, and defense contracting, Charleston alone accounts for more than $18 billion in economic activity. In fact, in the past year, Boeing consolidated the manufacturing of all 787 Dreamliners from Seattle to Charleston.
With all this, the supply chain and logistics industry has been highly lucrative for the state.
South Carolina's Supply Chain Infrastructure is Unmatched in the Region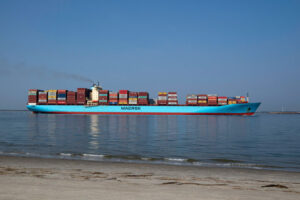 South Carolina boasts 41,000 miles of highway, 2,300 miles of railway, and two inland ports. Not to mention its home to one of the country's fastest growing container ports – Port Charleston. The harbor at Port Charleston is the deepest of its kind on the entire East Coast. The ability to transport larger shipping containers – and more of them – is a huge advantage over other oceanside states. The Port's strategic location also provides manufacturers, suppliers, and distributors quick access to oceanic shipping lanes and interstate truck routes. It's not surprising that Port Charleston has made a name for itself as one of the most productive ports in the world!
What really stands out about South Carolina's supply chain infrastructure, though, is its seamless interconnection of waterside and inland ports. The interlinking of Port Charleston, Port Georgetown, and Inland Ports Greer and Dillon with nearby major railways, highways, and airports sets the stage for domestic and global economic outreach. In fact, Inland Port Greer alone extends the reach of Port Charleston by more than 200 miles inland to upstate areas. It's not surprising, as the Upstate Business Journal points out, that the Mercedes-Benz manufacturing facility in North Charleston exports 60% of its vehicles through Inland Port Greer and Port of Charleston. This unique geographic position gives South Carolina a competitive edge in the global supply chain.
Supply chain management (SCM) is a profitable, competitive, and limitless industry here in South Carolina. The state's interconnected infrastructure is second to none. It's got all the core ingredients for economic success.
Of course, without the right SCM professionals to manage it all, none of this is of any value.
Perhaps you're interested in starting your career with a bachelor's degree in supply chain management or thinking about professional advancement with a master's, MBA, or post-degree certificate in supply chain management. No matter where you're at in your career journey, you'll find there's something here for you in the South Carolina supply chain.
What Does a Supply Chain Manager Do in South Carolina?
Supply chain management professionals are critical to any successful business operation. No matter the industry, no matter the product – SCM professionals utilize a unique skillset to keep raw materials moving, finished products shipment ready, and shelves stocked. Here, in South Carolina, you'll find that the dynamic supply chain infrastructure translates into excellent job opportunities for SCM professionals.
When looking for a job in supply chain management, be sure to check out Spartanburg County. The eight-million-square-foot BMW facility there manufactures more than 1,500 vehicles per day, or just over six million per year. BMW keeps its supply chain moving at a fast clip with the support of nearby suppliers, like Michelin and Robert Bosch, in conjunction with being near Inland Port Greer. In fact, BMW has been so successful here in South Carolina that the company is expanding its current Spartanburg location. The expansion is slated to house a new one-million-square-foot BMW facility solely for the manufacture of high voltage electric vehicle (EV) batteries. You can expect SCM jobs for titles like inventory controller, warehouse manager, logistics coordinator, and purchasing manager will be in-demand.
Another big-box name making moves in Spartanburg County is Walmart. Walmart has invested $450 million to build its largest automated grocery distribution center yet. It has plans to build a new 700,000-plus-square-foot distribution center in Lyman to store and move fresh and frozen foods. This new facility will utilize key technologies like automation, robotics, and machine learning technology to bolster its supply chain processes. You can be sure there will be a high demand for STEM-trained SCM professionals to manage the supply chain flow through this facility.
And, if you're in the West Columbia area, you'll want to check out supply chain management jobs with Chil-fil-A Supply, a subset of the big brand. Chik-fil-A Supply was started in 2020 to help buffer the restaurants chain's distribution network. Now, the fast-food giant has plans to build an $80 million distribution facility in West Columbia. Company leaders have specifically called out the region's central location and close-range infrastructure as reasons for expanding in South Carolina. With operations slated to start soon, SCM professionals can look forward to exciting new opportunities for supply chain managers, inventory analysts, purchasing managers, and operations directors.
Supply Chain Management Schools – Universities in South Carolina Offering Degrees in SCM Online and On-Campus
The importance of having a formal degree in supply chain management cannot be understated. It's quite literally the difference between novice and industry expert. With a comprehensive knowledge of supply chain processes here in South Carolina, you'll be exceptionally well prepared to help improve the efficiency and equity of your organization's supply chain management systems.
Here is a list of universities in South Carolina offering degrees in SCM online and on-campus:
College of Business
Accreditation: SACSCOC
Online, hybrid

Charleston Southern University
Hans A. Nielsen College of Business
College of Adult and Professional Studies
Accreditation: SACSCOC
Campus, online, hybrid