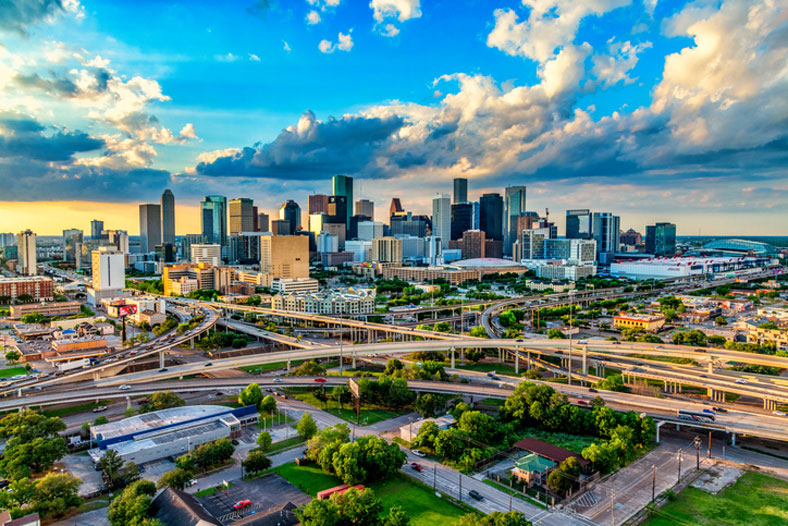 It's no secret that careers in supply chain management have long held a position of prominence in Texas. There may be no other state economy in the nation that's as heavily reliant on exports. Supply chain managers and leaders at all levels plan, analyze, and implement the efficient and effective flow of goods and services throughout the state, across the country, and around the world.
As of 2020, the Lone Star State shipped $276 billion worth of goods – that's 19 percent of total U.S. exports! In fact, Texas has remained the top state in the nation for exports for the last 20 years. To provide some context into just how valuable Texas' exports are, consider that during the first half of 2022, Texas exported about $195 billion in goods – that's nearly three times as much as California, the second biggest exporter in the nation.
The energy industry remains a big player in Texas exports, with oil, gas, petroleum products, and related chemicals accounting for more than half of all exports in the state as of 2021. And export activity in the field keeps expanding. Between 2019 and 2021, oil and gas exports in Texas increased by 35 percent.
And there's no signs of this growth slowing down any time soon. In fact, in late 2022, the Biden Administration approved plans to build what will become the largest oil export terminal in the U.S., right off the Gulf Coast of Texas, about 50 miles south of Galveston. Called the Sea Port Oil Terminal, it will result in an additional two million barrels of oil per day for the U.S. once it is fully operational in late 2025. It's the first of four to be approved. It will expand the current Houston-area terminal and connect it to a new onshore facility near Freeport.
The construction of this new terminal will provide the nation with reliable crude oil and further protect the country's infrastructure independence and security. It marks another major step in Texas' energy export sector, which has been growing hand over fist since 2015 when the U.S. began to allow crude oil sales abroad.
The new terminal will improve the safety and efficiency of Texas' oil exports and process more oil than the largest terminal, which moves about 1.6 million barrels per year at the Port of Corpus Christi.
Leaders in supply chain management and logistics, whether working in Texas' massive oil and gas industry, technology, or any other sector, all have one thing in common: a degree in supply chain management. From bachelor's degrees to master's to post-bacc and post-master's certificate programs, there's an outstanding selection of supply chain management programs to choose from, both online and right here in Texas.
Made in Texas: A Snapshot of Texas Exports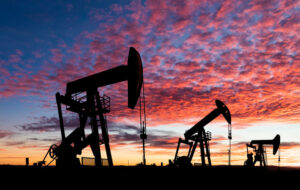 Sure, Texas is known for its energy-related exports (oil, gas, petroleum, and related chemicals account for about $135 billion in exports), but it's also home to several other major industries that support the state's reputation as an export powerhouse:
Computer and electronics products: $44 billion in exports
Machinery: $20 billion in exports
Transportation equipment: $19 billion in exports
Electrical equipment, appliances, and components: $9 billion in exports
Fabricated metal products: $7 billion in exports
Agricultural products: $6 billion in exports
It's no surprise that Mexico is Texas' leading export destination, accounting for nearly one-third of all exports. Canada (8.5 percent), China (6.3 percent), and South Korea (4.5 percent) make up second, third, and fourth place, respectively. Exports to China continue to rise, increasing nearly 77 percent between 2019 and 2021.
What Does a Supply Chain Manager Do in Texas?
By 2050, it is estimated that Texas will move more than 8 billion tons of goods at a value of more than $7 trillion.
The movement of goods and services, whether across the nation or across the world, doesn't happen unless a solid infrastructure system and reliable supply chains are already in place. From inventory controllers to logistics coordinators to warehouse supervisors to export managers, it takes countless professionals in supply chain management to keep the supply chain pipeline running smoothly and efficiently in the Lone Star State.
Whether by land, air, or sea, the movement of goods in Texas is facilitated through its superior infrastructure system. In addition to sharing a border with Mexico, this state is home to no less than 29 official ports of entry (both seaports and land ports), massive interstate and railroad networks, and two international airports (Dallas-Fort Worth International Airport and the George Bush International Airport).
Just how big is Texas' supply chain? In 2019, it was strong and extensive enough to:
You can't talk about supply chain management jobs without talking about the manufacturing sector. A significant number of supply chain management careers in Texas are supported by the manufacturing sector. Rich in resources, boasting a pro-business climate, and home to an extensive infrastructure system, Texas has always been where manufacturing thrives.
From petroleum and chemical manufacturing to high-tech manufacturing to automotive manufacturing, Texas is where innovation and economic development come together. The manufacturing industry here accounts for about 13 percent of the state's total economic output. More importantly is that it continues to grow. Between 2001 and 2019, manufacturing's contribution to the state's gross domestic product increased by 85 percent, outpacing the state's total GDP of 72 percent during this time.
Computers and transportation products have become the biggest players in Texas manufacturing in recent years. Between 2001 and 2019, computer and electronic manufacturing here rose by 544 percent. During this time, motor vehicle manufacturing also soared, rising 285 percent. The state's chemical, aerospace, and machinery manufacturing industries also outpaced national growth for these industries. As of 2023, more than 460,000 jobs in Texas were tied to advanced manufacturing.
Recent headlines reveal just how extensive Texas' manufacturing sector is:
Texas Delivers: A Snapshot of the Freight Industry in Texas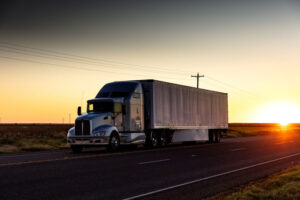 In March 2023, the Texas Department of Transportation released its Texas Delivers 2050: The Texas Freight Mobility Plan to highlight the state's freight industry and its impact on the supply chain network.
Texas' freight system is massive, multimodal, and robust, playing an important role in trade and commerce at the state, national, and global levels. The Texas Freight Mobility Plan is the state's plan for ensuring the continued growth of the freight industry through the "safe, efficient, resilient, and equitable movement of goods."
A focus on the transportation and distribution of freight in Texas is more important than ever due to a rising population and an increase in freight tonnage. Between 2014 and 2019, the population of Texas increased by 8.3 percent, while freight tonnage increased by nearly 29 percent, rising from 2.8 billion tons to 3.7 billion tons (worth about $2.9 trillion).
By 2050, it's estimated that 8 billion tons of freight will move every year, at a value of $7 trillion.
And all of Texas' key industry clusters rely on the safe and efficient movement of freight:
Petroleum
Advanced manufacturing
Agriculture
Construction
Warehousing and distribution
While the strength of the manufacturing industry remains an important predictor of the strength of the freight industry, it's also important to note that service industries are also important as they generate freight traffic for supplies, food, and finished goods.
In 2019, nearly one million direct jobs were generated by the freight transportation and logistics sector. It also supported an additional 2.2 million jobs.
Supply Chain Management Schools – Universities in Texas Offering Degrees in SCM Online and On-Campus
Planning, production, sourcing, transportation… whatever end of the supply chain you hitch your career to, chances are you'll benefit from the upward trajectory of Texas' economy. Career opportunities across all segments of the supply chain are plentiful, regardless of whether you've just entered the field or you're working your way up through the talent pipeline.
A career in supply chain management comes with outstanding opportunities, near-endless options, and exciting possibilities in a wide range of industries. But you'll need a degree to get you where you want to be.
Luckily, degrees in supply chain management, both at the undergraduate and graduate levels, are widely available in Texas and across the country. Bachelor's degrees in supply chain management provide newcomers with a comprehensive overview of the field, thereby preparing them to assume entry-level management positions in manufacturing, distribution, transportation, and retail environments. Business analytics, project management, data analysis, and quality assurance are just some of the topics explored in a bachelor's degree in supply chain management.
Master's degrees and post-master's certificate programs are ideal for career changers and currently practicing supply chain managers with plans of climbing the corporate ladder. Master's degrees, which are most often designed as MBAs or Master of Science (MS) programs, provide a closer examination of the field and how it relates to fields such as accounting, marketing, global business, and human resources. These programs often come with outstanding opportunities to learn from experts in the profession and participate in case studies, group projects, international study, and other hands-on learning experiences.
Thanks to a rising number of supply chain management bachelor's and master's degrees that are offered in partially or fully online formats, it's now easier than ever to earn the degree in supply chain management that will kickstart or advance your career.
Hankamer School of Business
Accreditation: SACSCOC
Online, campus

Bill Munday School of Business
Accreditation: SACSCOC
Hybrid, online

Texas A&M University (College Station)
Mays Business School
Accreditation: SACSCOC
Campus

Texas A&M University-Kingsville
College of Business Administration
Accreditation: SACSCOC
Online

Texas Christian University
Neeley School of Business
Accreditation: SACSCOC
Campus, online

C. T. Bauer College of Business
Accreditation: SACSCOC
Campus, online