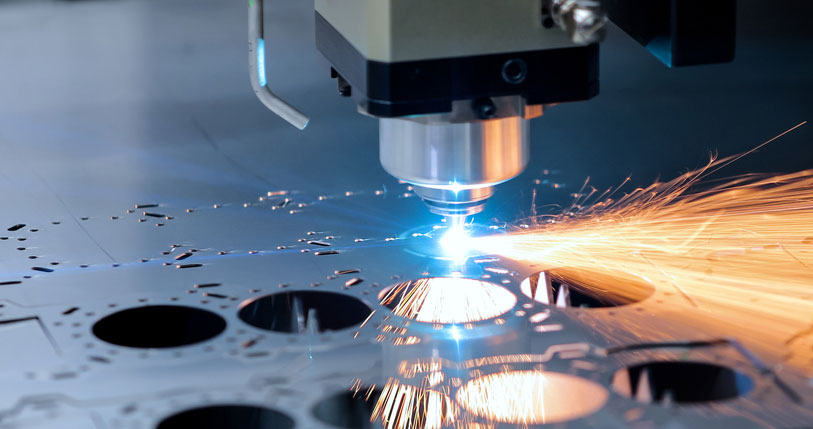 Small but mighty, Vermont's manufacturing sector consists of about 1,100 companies, most of them small- to medium-sized businesses (about 79 percent of all manufacturers here have fewer than 20 employees). But the impact of the state's manufacturing sector is felt far and wide, as it accounts for about 30,000 jobs and $2.7 billion in manufactured good exports. Even more importantly, every dollar produced in manufactured goods translates to nearly $2 in economic activity for the state.
Manufacturers in Vermont know that to remain competitive in the global marketplace, they must find new ways to build operations and create solid supply chains. Luckily, they have help.
In June 2023, the Vermont Manufacturing Extension Center (VMEC) announced that it had received a $400,000, two-year grant to help the state's small- to medium-sized manufacturers expand and modernize supply chain efforts and infrastructure. The funding from this initiative comes from the National Institute of Standards and Technology (NIST), which has been VMEC's federal partner since 1995 and the official representative of Vermont's Manufacturing Extension Partnership (MEP).
The program, called the Supply Chain Optimization and Intelligence Network (SCOIN), will be used to assess current manufacturing capabilities, expand VMEC's current manufacturing supply chains, and strengthen domestic manufacturing resilience. It will also fund a new VMEC business advisor, who will work closely with Vermont manufacturers to help address their current supply chain challenges and connect with other supply chain partners.
NIST is also working with other states to create strong manufacturing supply chains, with the goal of encouraging more buying and selling between U.S. manufacturers.
Creating and maintaining resilient, cost-effective supply chains doesn't happen overnight, and it doesn't happen easily. But great things can happen when the right people are at the helm. Everyone from manufacturers to suppliers to transportation companies to retailers know all too well that the skill level of professionals managing supply chain and logistical operations can be the difference between success and failure.
If you want to become a player in the field, or you're already a seasoned pro interested in gaining the skills and knowledge to climb the corporate ladder, a degree in supply chain management will get you where you want to be. From bachelor's degrees to master's and MBAs to post-degree certificate programs, supply chain management degrees are abundant and widely available, both online and right here in Vermont.
Vermont's Aerospace Industry Continues Its Upward Climb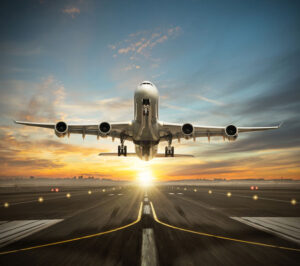 The future of Vermont is aerospace.
Vermont's aerospace industry is valued at $2 billion, which makes up about 2.2% of the state's GDP, and supports 9,505 direct jobs.
Vermont's aerospace industry is largely made up of companies involved in aerospace parts manufacturing, which deliver products for world-class leaders like Boeing, Lockheed Martin, Airbus, and Northrop Grumman. For example, Vermont manufacturers made parts for the Boeing 787 Dreamliner.
In 2019, the Vermont Chamber of Commerce hosted the Manufacturing Summit, which brought some of the largest aerospace companies to Vermont to learn about ways to learn about new innovations and products and expand their supply chains. Airbus, Boeing, Collins Aerospace, GE Aviation, Rolls Royce, and more attended this event.
Vermont's suppliers and partners has long been a leader in the aerospace industry, attracting companies who want to gain a competitive advantage.
The Vermont Chamber of Commerce also hosted 25 Canadian companies at the Manufacturing Summit to continue their work building a U.S. – Canadian aerospace corridor. If successful, Vermont could link their aerospace and aviation cluster with Canada's $28 billion Canadian aerospace industry for more opportunities to engage in cross-border commerce.
Other innovations in aerospace continue to boost the sector and create exciting opportunities. For example, Burlington's Beta Technologies is an emerging company that's focused on airframe construction – specifically, the Alia-250, an electric vertical takeoff and landing aircraft that move cargo and passengers on long-range flights.
While Alias is a new creation, Beta Technologies is working hard to produce many in the coming years. In fact, in April 2021, United Parcel Service signed a deal with Beta Technologies to receive 150 of these aircraft. UPS plans to use this fleet to deliver to small- and medium-sized markets. To accommodate their growing company, Beta Technologies has plans to expand by building a 400,000-square-foot facility that will eventually employ about 1,000.
The growth of Beta Technologies also means new opportunities for Vermont's aerospace manufacturing companies, which currently employ about 30,000 throughout the state.
What Does a Supply Chain Manager Do in Vermont?
Vermont has long provided an optimal environment for business and industry, particularly for the precision manufacturing industry. Dating all the way back to the Industrial Revolution, when it was referred to as "Precision Valley," Vermont has been a hub for the production of high-value goods, which today includes composites, semiconductors, precision machinery, medical devices, and more.
Vermont is also where you'll find an exciting blend of manufacturers, including national players like GE Aviation in Rutland/North Clarendon and GlobalFoundries in Essex Junction, and rising Vermont manufacturers like Vermont Precision Tools in Swanton.
As a result, Vermont has become a regional leader for its employment in the semiconductor and complex electronics industries. Advanced manufacturing is big business here, accounting for a big chunk of the manufacturing workforce in most counties in the state.
Found at all segments of the supply chain and at all levels, from entry-level managers and supervisors to C-suite executives, supply chain management professionals are an important part of Vermont's manufacturing industry. Their value continues to grow as companies turn to Vermont to establish or expand their operations.
Supply Chain Management Schools – Universities in Vermont Offering Degrees in SCM Online and On-Campus
Online or on-campus, undergraduate or graduate— supply chain management degrees provide both aspiring and practicing supply chain managers with industry-specific knowledge and skills.
From the orchestrators – supply chain directors and supply chain analysts, to the planners – inventory managers and master schedulers, to the fulfillers – distribution managers and logistics managers, and everything in between, there's an extensive number of roles in supply chain management on which you can build an exciting career.
Bachelor's degrees in supply chain provide a comprehensive overview of the supply chain management field. These programs prepare students to become problem solvers and decision makers who understand the many factors shaping the supply chain management field. Students learn to use data to optimize the flow of goods in a rapidly changing, global market. Courses in these programs often include data analysis, business analytics, logistics and production systems, global supply chain management, and project management.
Master's degrees, which are usually designed as MBAs or Master of Science (MS) programs, provide career changers and currently practicing supply chain managers with an in-depth exploration of the field. These programs often feature case studies, simulations, and projects that allow students to engage with experts in the field and address real-world supply chain issues.
Many of these programs are taught by esteemed instructors who bring years of real-world supply chain expertise to the classroom. And many more allow students to specialize their master's degree in supply chain management in a particular area, such as procurement and global sourcing, logistics optimization, risk analysis, supply chain security, or contract management.
Earning a degree in supply chain management is made easier than ever today, thanks to online study. Many programs are offered in partially or fully online formats that are expertly designed to provide you with a quality learning experience from the comfort of your home. Because of the growth of online bachelor's and master's degrees in supply chain management, students can earn the degree that will propel their career, regardless of their geographical limitations or professional obligations.
There are no listings at this time. Check back, as we update listings often.