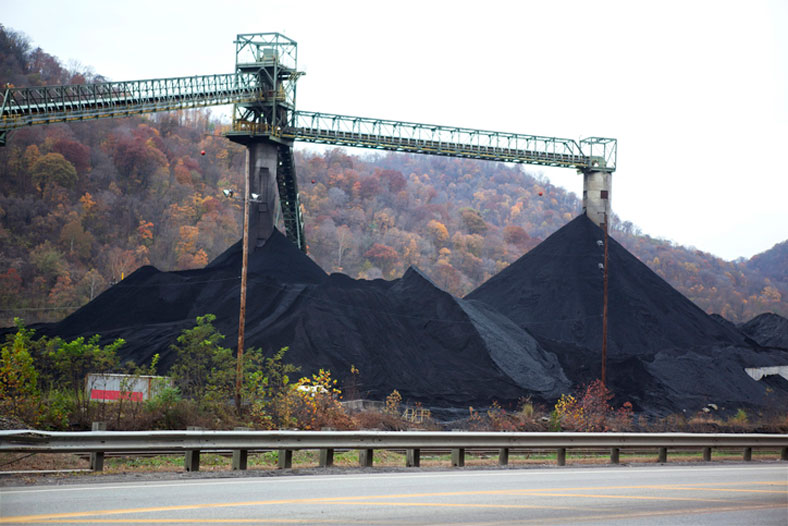 Energy has long been the backbone of West Virginia's economy, and today is no exception. As the nation's fifth largest energy producer, West Virginia relies on the energy industry for its long-term vitality. In 2021, for example, no less than 72,750 jobs were tied to the energy industry in the Mountain State – that's about 10 percent of all jobs here. More importantly is that the number of energy jobs in West Virginia grew by more than 12 percent between 2020 and 2021 alone.
Solid supply chains for the energy industry are imperative, so the state is always on the lookout for ways to boost investments in energy manufacturing, carbon capture, and more. Rising energy prices boost West Virginia's energy market, which translates into more jobs, some of which are linked to improving the sector's infrastructure.
West Virginia's energy industry is also focused on ensuring domestic security and energy independence. Case in point: In May 2023, Form Energy in Weirton broke ground on the first commercial-scale battery manufacturing facility, which is estimated to bring about 750 new jobs to the region. The site will produce batteries that will be used for long-duration energy storage applications. This project contributes to the more than $780 million in battery supply chain investments in West Virginia, expected to add about 1,400 jobs.
Long-term investments in the energy industry, and the supply chain it depends on, produce abundant opportunities for SCM and logistics professionals in West Virginia. From manufacturing to warehousing to distribution to transportation, businesses rely on supply chain managers and leaders to ensure the strength and efficiency of the domestic and global supply chains that drive their success.
A growing number of supply chain degree programs, both at the undergraduate and graduate level, provide specialized pathways to a successful career in supply chain management, whether you're looking to enter the field at the ground level, or you're working your way up to an executive-level role. There's no better time to consider the value of adding a supply chain management degree to your resume.
The Eastern Panhandle – The Economic Engine of West Virginia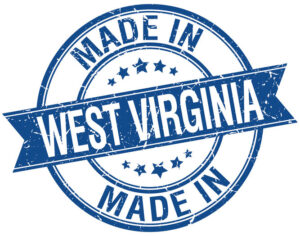 West Virginia's eastern panhandle, which encompasses the three-county region of Berkeley, Jefferson, and Morgan, has been the state's strongest economic region for more than ten years and is currently also the fastest-growing one. It's also reported the largest population increase of any region in the state for decades. In the past 20 years, this region has gained 61,000 residents.
Largely driven by manufacturing and the trade, transportation, and utilities sector, the eastern panhandle is well-positioned for success. It's home to a strong workforce and is ideally located near the major population centers east of the Mississippi via the I-81 corridor.
You'll find big names in manufacturing here, and big operations to match. For example, Proctor and Gamble's Inwood plant is a 2.5-million-square-foot manufacturing facility that produces no less than 24 products, including household names like Bounce dryer sheets and Dawn dish detergent. This $500 million plant, which began operations in 2018, employs more than 1,600 people.
And the growth continues. Some of the newest names to announce plans to operate out of the eastern panhandle include the North Carolina-based steelmaker Nucor and the California-based Clean Vision Corporation, which will operate a hydrogen manufacturing facility here.
Commercial Metals Company also announced plans to build a new, state-of-the-art micro mill facility in Berkeley County. This $450 million facility, which will be fully operational in late 2025, will manufacture reinforcing steel, or rebar, using green technologies and renewable energy.
What Does a Supply Chain Manager Do in West Virginia?
West Virginia may be a leading state for energy production, but that's not all it has going for it. In fact, you may be surprised to learn that West Virginia boasts quite a diversified economy, with global leaders like Toyota, Procter & Gamble, Northrop Grumman, and Clorox operating major facilities here. In short, there is an array of industries in which to explore and grow a career in supply chain management in West Virginia.
There are plenty of reasons why so many companies choose to operate out of West Virginia:
Some of West Virginia's leading sectors where you're sure to find outstanding opportunities in supply chain management include:
Aerospace
The aerospace industry in West Virginia continues to grow, thanks to the state's proximity to nearly one-third of all national defense contractors, along with corporations and federal agencies associated with the purchasing of aerospace products. Some of the industry's biggest manufacturers, such as Boeing, Lockheed Martin, and Gulfstream, are located along the East Coast and in the southern part of the country, not far from West Virginia.
Bridgeport's Northrop Grumman has a large presence in West Virginia. They operate the Allegany Ballistics Laboratory (ABL) site in Rocket Center where rocket motors, ammunition, composite components, and electronics equipment are manufactured. The ABL team works alongside the U.S. Department of Defense to build defense systems for the country and its allies.
Food and Agriculture
West Virginia's food and agriculture sector continues to grow, reaching a value of $800 million in 2022 alone. Some of the nation's leading names have operations here. For example, Pilgrim's Pride and Perdue, two of the largest chicken producers in the nation, have operations in Hardy County.
Automotive
West Virginia is home to a growing number of automotive component manufacturers. The state also serves as a major supplier of raw materials like steel, aluminum and related chemicals and polymers for automotive manufacturers. Just some of the big names in the automotive field with operations in West Virginia include Diamond Electric, General Motors, Toyota, and NGK Spark Plugs.
For example, the Toyota Motor Manufacturing plant in Buffalo, which employs about 1,400 people, produces four-cylinder engines and six-speed automatic transmissions. Diamon Electric has been operating out of West Virginia since 1997. Its manufacturing plant in Eleanor has become the company's largest production facility in the world.
Energy
West Virginia remains one of the largest producers of coal and natural gas in the nation, thanks to its location in the Appalachian Basin, the site of three massive natural gas reserves. Energy providers like Antero Resources Corporation and Dominion Energy have massive operations here that include the exploration, development, production, storage, processing, and distribution of natural gas.
Chemical/Polymer
West Virginia is home to a growing number of chemical and polymer companies that take advantage of the abundant natural gas fields here. Covestro, Dow, Westlake Chemical, and Altivia all have a strong presence in West Virginia.
Supply Chain Management Schools – Universities in West Virginia Offering Degrees in SCM Online and On-Campus
Whether you're responsible for demand planning and forecasting… fulfillment and distribution… resource management… logistics… warehousing and transportation, or activities in between, there are plenty of places a career in supply chain management can take you in West Virginia. From the burgeoning energy sector to the growing aerospace and automotive component sectors, West Virginia is rich in opportunities to enter the exciting field of supply chain management and work your way to the top.
A career in supply chain management demands a solid skillset and a foundation in the field. Thanks to the growing demand for supply chain management professionals, a growing number of colleges and universities now offer undergraduate and graduate degrees in the field.
Bachelor's degrees serve as a solid foundation to the field. These programs offer a blend of operations, business and engineering courses that explore the importance of effective and efficient supply chains. Courses include study in topics like facility planning, project management, international supply chain modeling, and supply chain design. Internships and job shadowing opportunities provide students with unique insight into the industry and offer opportunities to begin building their own professional network.
Graduate certificate programs and master's degrees in supply chain management, which are most often designed as MBAs and Master of Science (MS) programs, provide a deeper exploration of the field for career changers and currently practicing supply chain managers and leaders. Students of these programs examine advanced-level supply chain concepts like strategic sourcing and big data analytics and study alongside experts in the field. Hands-on experiences in the field here often includes international study, industry mentorships, class case studies, and more.
Whether you're interested in pursuing a bachelor's or master's degree in supply chain management, you're sure to find many colleges and universities that offer these programs in partially or fully online formats. Designed for maximum convenience for busy, working professionals and those with geographical limitations, online programs allow students to earn their supply chain management degree from the comfort of their home.
American Public University System
Dr. Wallace E. Boston School of Business
Accreditation: HLC
Online