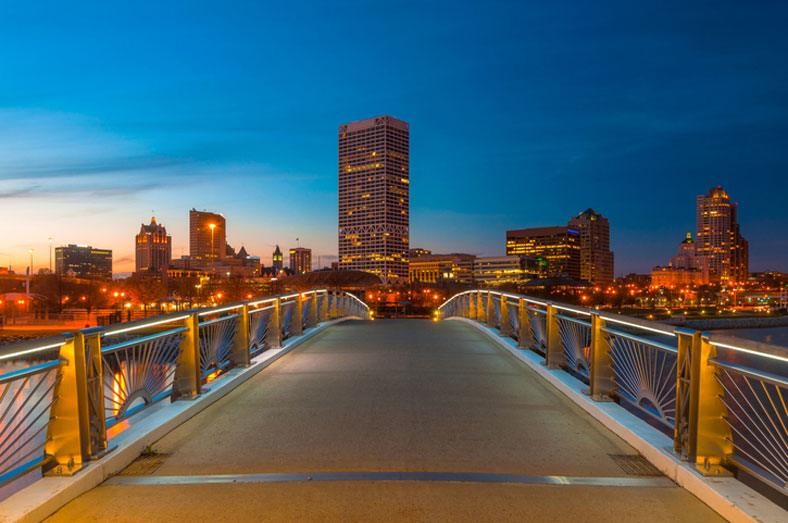 Wisconsin is a manufacturing powerhouse. The state's versatility and innovative spirit have allowed it to develop and maintain an integrated supply chain serving companies in key industries capable of taking products to market in an efficient, cost-effective manner.
Big names in Wisconsin have long flocked to Wisconsin and settled in for the long haul because of the state's reliable supply chain infrastructure, network of strategic partners, and collaborative environment between the public and private sector. Bigger, faster, better – business and industry know that Wisconsin can get the job done and get it done right. Businesses here are at the forefront of technology, moving products across the country and around the world using the most productive, sustainable systems and methods.
The numbers here are just as impressive as you'd imagine. In 2022, Wisconsin was home to 9,731 manufacturers that employed some 590,000 people, making it one of the top ten states in the nation for manufacturing.
In 2022 alone, Wisconsin exported $23.3 billion in manufactured products. Manufacturing contributed $68 billion to Wisconsin's economy – that's about 20% of the state's total GDP.
Here you'll find a robust workforce of skilled workers. In fact, the state is home to the highest concentration of experienced manufacturing workers in the U.S. – often, it's three to four times higher in critical industry sectors than in other states. Business Facilities magazine ranked Wisconsin first in the nation for its manufacturing employment as a percentage of the workforce in 2022.
An outstanding credit rating and a low-tax, low-regulation, business-friendly environment make this state a natural fit for many, from small businesses to major global players. It's no surprise that jobs for supply chain management professionals in Wisconsin are on the rise.
Newcomers to the field can begin their journey in SCM with a bachelor's degree, while career changers and currently practicing supply chain managers and leaders often use an MBA or Master of Science in Supply Chain Management to take the next step in their career. Whatever course you're on, there's a supply chain management degree in Wisconsin that is sure to align with your career goals.
Wisconsin's Clean Energy Supply Chain: An Economic Windfall in the Making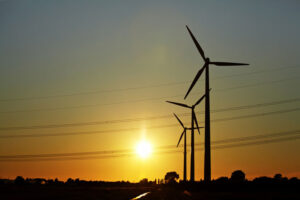 A 2020 report by the Environmental Law Center said it best: "Wisconsin Clean Energy Business Supply Chain: Good for Manufacturing Jobs, Good for Economic Growth, and Good for Our Environment." This report detailed no less than 354 companies in Wisconsin that are part of the clean energy supply chain.
The report, which also details several policy proposals to further boost growth in the clean energy sector, speaks to the importance of renewables in Wisconsin – not just for the environment, but for the economy.
Because Wisconsin lacks its own fossil fuels resources, coal and gas must be imported. But with renewable energy resources, the state can become energy independent.
Fortunately, Wisconsin's renewable infrastructure is solid and efficient, with a number of wind and solar energy businesses already up and running. Some of the businesses here associated with clean energy include manufacturers of building equipment and components; developers, designers, contractors, and installers; and professional advisors and service businesses associated with clean energy products.
While Wisconsin remains behind for its installed wind and solar power, the report speaks to the superb potential for future growth.
Wisconsin's clean energy by the numbers:
224 Wisconsin companies are associated with solar energy
208 Wisconsin companies are associated with wind energy
131 Wisconsin manufacturers build or assemble equipment and components for solar power, wind power, and/or energy storage
129 Wisconsin contractors install, repair, or maintain clean energy systems
152 companies provide services (financial, legal, insurance, tax, marketing, etc.) to the clean energy industry
Recent numbers show that solar and wind businesses employ about 5,500 workers in Wisconsin. Some of the big names in clean energy here include:
Speed Solar, Deerfield – Manufacturers and distributes solar components
SunVest Solar, Pewaukee – Full-service electric company with a focus on solar installation
HellermannTyton, Milwaukee – Produces critical products to support solar and wind energy
North Wind Renewable Energy, Stevens Point – Provides solar electric installation services to Central Wisconsin
Synchrotek, Green Bay – Produces electrical generators that are compatible with many renewables
What Does a Supply Chain Manager Do in Wisconsin?
Wisconsin's massive manufacturing sector has resulted in a superb supply chain of business and industry, from warehousing to distribution to transportation and more. Regardless of what segment of the supply chain you're interested in, there's an outstanding selection of career options in Wisconsin at your disposal.
Some of the biggest opportunities in SCM in Wisconsin are naturally found in the state's burgeoning manufacturing industry, which is home to global leaders like:
And the list keeps growing. Some of the latest news to come out of Wisconsin's manufacturing industry includes:
Supply Chain Management Schools – Universities in Wisconsin Offering Degrees in SCM Online and On-Campus
Wisconsin's key industry sectors like manufacturing, energy, aerospace, water technology, and information technology all rely on healthy, robust supply chains to keep business moving. Whether you are part of the demand planning team at Green Bay Packaging's new $500 million paper mill facility… responsible for distribution at La Crosse's Kwik Trip facilities … or one of the key SCM executives at one of Chippewa Fall's Hewlett Packard sites, your expertise in supply chain management ensures the efficient flow of goods and services throughout the state, across the country, and even around the world.
If you're new to the field, you'll find value in earning a bachelor's degree in supply chain management. These comprehensive programs focus on the theories and practical techniques for achieving supply chain efficiency and effectiveness. Bachelor's degrees provide a broad overview of supply chain management to prepare students for a variety of roles across industries. Coursework includes an exploration of procurement, manufacturing, and logistics, along with topics in international trade, marketing, risk management, quality management, and more.
Master's degrees and graduate certificates in supply chain management appeal to both career changers and seasoned supply chain managers with aspirations of assuming top-level roles. MBA and Master of Science (MS) programs in the field provide a solid foundation of theory and applied applications, with many offering students the opportunity to specialize in supply chain management as it relates to finance, human resources, marketing, international business, and more. Many times, these programs are taught by experts in the field. Real-life learning experiences often include case studies, international study, and site simulation assignments.
Regardless of whether you're new to supply chain management or an experienced pro looking to land a C-suite position, you'll find a nice array of supply chain management degrees, both in Wisconsin and across the country, to suit your career goals. Many colleges and universities now offer these programs in partially or fully online formats to make earning the degree to advance your career easier and more convenient than ever.
College of Business Administration
Accreditation: HLC
Online

University of Wisconsin-Platteville
School of Business
Accreditation: HLC
Online