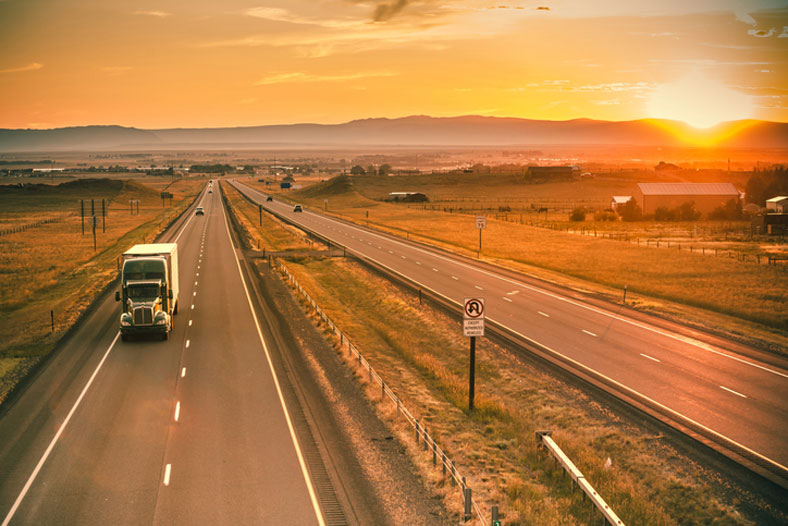 Diversification, growth, resiliency – this is the theme of Wyoming's relentless pursuit of strong supply chain systems.
The Wyoming Manufacturing Extension Partnership, Manufacturing Works, launched a new online program called CONNEX in late 2022 to provide manufacturers with the resources they need to strengthen their supply chains. CONNEX allows manufacturers to connect with one another, find new suppliers, and learn about new ways to manage and improve their supply chains. For smaller manufacturers in the state, this is a boon for business, allowing them easy access to big U.S. manufacturers. And for supply chain managers and leaders, this means more professional opportunities than ever.
Born out of lessons learned from the COVID pandemic – namely, just how vulnerable supply chains can be, CONNEX provides the state's manufacturers with a variety of tools to protect their operations and avoid future supply chain disruptions. This tool helps businesses pinpoint current issues, identify trends, and find new suppliers. Manufacturers can filter their searches based on several criteria and send requests to qualified suppliers.
This new resource is a strong addition to the state's already-growing manufacturing sector. Wyoming posted the third highest growth rate in the nation for manufacturing since January 2021, according to the Bureau of Labor Statistics. Between 2021 and 2023, Wyoming gained more than 1,100 manufacturing jobs – that's an increase of 10.4 percent. With a growing manufacturing sector in the Sheridan and Gillette metro areas, well-run supply chains are even more vital.
And in recent years, Wyoming manufacturers have begun to diversify, with the renewable and nuclear energy and aerospace sectors showing promising growth. As companies expand their reach, resources like CONNEX ensure that businesses have access to the information and tools they need to succeed.
A focus on improving, diversifying, and growing Wyoming's manufacturing industry translates into strong opportunities for supply chain managers at all levels and in all industries. Whether you're interested in entering the field or already a seasoned professional with aspirations of landing a coveted C-suite position, you'll find many opportunities to achieve your career goals in Wyoming. You'll also find a growing number of supply chain management degrees at your disposal, both online and in Wyoming – all designed to prepare you for the next big thing in supply chain management.
Why Wyoming's Workforce Development Coalition Wants to Diversify the State's Critical Manufacturing Infrastructure Supply Chains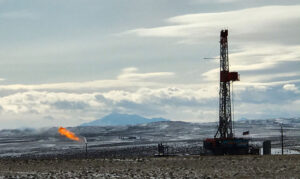 Wyoming's supply chain challenges are no match for the University of Wyoming's workforce development and process improvement coalition, Manufacturing Works.
That's because it recently received a two-year, $400,000 federal grant to identify and solve problems with the state's critical manufacturing infrastructure supply chains. More specifically, Manufacturing Works is out to help Wyoming energy manufacturers diversify their operations beyond traditional coal, oil, and gas.
In May 2023, the National Institute of Standards and Technology (NIST) offered this grant to help UW focus on small- and medium-sized businesses boost their manufacturing capabilities beyond just the traditional mining sectors. This grant, which runs through 2025, will help these companies locate and source the components they need to diversify their manufacturing activities and expand their operations.
The Manufacturing Works grant will help companies identify other companies, either regionally, nationally, or internationally, that may otherwise not have been on their radar. Strengthening the manufacturing capabilities for Wyoming businesses will inspire economic growth and supply chain resiliency. The work conducted through this grant will focus on ensuring a robust energy infrastructure, transportation infrastructure, and defense infrastructure for the state and region.
Manufacturing Works is part of the Manufacturing Extension Partnership (MEP) National Network, which operates out of all 50 states and Puerto Rico. Manufacturing Works is also part of the Wyoming Business Resource Network, which has offices throughout the state. Services offered to manufacturers through Manufacturing Works include technical assistant, engineering solutions, general business assistance, marketing assistance, and financial counseling.
What Does a Supply Chain Manager Do in Wyoming?
Whichever industry, sector, or segment of the supply chain management you focus your career on, you'll be right at home in Wyoming. Ranked as the state with the "Most Business-Friendly Tax Climate" for more than a decade in the Tax Foundation's annual report, State Business Tax Climate Index, Wyoming is where business and industry thrive.
The Cowboy State has no individual income tax, no corporate income tax, and a low state sales tax of just 4 percent. The state also enjoys a skilled workforce, a solid infrastructure (which includes 915 miles of interstate roads, two Class I railroads, nine commercial airports, and a Foreign Trade Zone), and beautiful surroundings. It's no wonder everyone from small businesses to major corporate leaders call Wyoming home.
From procurement to warehousing to distribution to transportation, a bevy of supply chain management opportunities await you in Wyoming's leading industries:
Advanced Manufacturing
Advanced manufacturing has become a quickly emerging industry that's taking Wyoming by storm. In the last few years alone, big names like EMIT Technologies in Sheridan and L&H Industrial, which has operations in both Gillette and Sheridan, have announced development plans, while longtime companies like Maven Optics and Kennon continue to diversify and expand their operations.
For example, Weatherby, a 73-year-old firearms manufacturer, relocated from California to Sheridan in 2018, citing the state's attractive regulatory environment as a major reason for the move.
Carbon Capture
Long known as the "Energy State," Wyoming is home to a variety of traditional, emerging, and renewable energy sources. It's also home to more than 2,000 miles of pipeline corridors for carbon capture, utilization, and storage (CCUS) development and Class VI wells suited for sequestration. Wyoming's growing carbon capture industry is supported by big names like ExxonMobil, which has plans to expand its existing carbon capture and storage operations in LaBarge. To date, this facility has captured more CO₂ than any other facility in the world.
Agriculture and Food Products
Wyoming's agriculture industry thrives, thanks to a focus on diversity. From farm and ranch management to beef and lamb production, Wyoming is home to high-growth agribusinesses. The Cowboy State is also a major exporter of agricultural products. The Wyoming Asia Pacific Trade Office, located in the World Trade Center in Taipei, allows companies in Wyoming to connect with buyers in the Asia Pacific region. Buyers in Taiwan can easily purchase Wyoming beef, distilled spirits, cereal products, and beer.
Big names in agriculture in Wyoming include Plenty Unlimited in Laramie, Mountain Meadow Wool in Buffalo, and Wyoming Legacy Meats in Cody.
Supply Chain Management Schools – Universities in Wyoming Offering Degrees in SCM Online and On-Campus
Whether your role in supply chain management is focused on planning, sourcing, production, or transportation, outstanding opportunities await you in Wyoming. Demand planners, project managers, logistics analysts, quality managers, purchasing agents, warehouse administrators, and more, roles in supply chain management range from entry-level positions to top executives.
If you're new to the field, a bachelor's degree in supply chain management offers a comprehensive overview of what it means to maximize efficiency and reduce costs in supply chains. Students learn to tackle difficult and complex business challenges while they gain unique insight into supply chain management through the study of topics such as project management, operations management, global logistics, and more. Students learn about industry trends and engage in hands-on learning experiences that relate to their interests in supply chain management.
If you're a practicing supply chain manager or career changer with a bachelor's degree, you'll find value in an MBA or Master of Science (MS) in Supply Chain Management. Many schools also offer graduate certificate programs in supply chain management. Graduate-level degrees and certificate programs allow students to explore the field further as they prepare to lead businesses and solve in-depth supply chain issues. These programs are often taught by experts in the industry and feature many applied learning experiences delivered through case studies, simulations, and projects.
A growing number of colleges and universities offer both undergraduate and graduate degrees in supply chain management. And many of these programs are offered in partially or fully online formats to accommodate the busy schedules of today's working professionals. Online programs offer more options and opportunities than ever before to earn the supply chain management degree that will propel your career and take it to the next level.
There are no listings at this time. Check back, as we update listings often.